Vision / International
Welcome to 4barsrest vision. OK, we may not be winning any Oscars with this but we hope you enjoy our latest venture into the world of television.
4barsrest Classifieds
Poulton-le-Fylde
The Poulton Band (1st Section near Blackpool),has vacancies for a bass trombone & kit percussionist. Our friendly band of...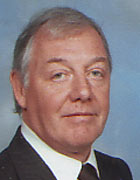 Alan Widdop

Conductor, Brass teacher, Adjudicator (ABBA)