/Vision: 2011 Scottish Youth Championship: Snippets from Perth
Sun, 27 Nov 2011 10:30:00 GMT
Snippets from both days of the Scottish Youth Championship in Perth.
Iwan Fox and Ian Clowes meet many of the people involved in a lively weekend.
Playing time: 00:12:43

View in high definition | See 4barsrest.com on Vimeo

SHOW ALL VIDEO
4barsrest Classifieds
Deepcar Brass Band
CORNETS - Front row/Repiano seat available at 4th section Deepcar Band. Fun sociable, atmosphere. Varied programme of music a...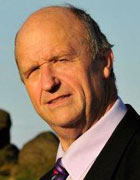 Gordon Eddison
B Ed(Hons)
Conductor and Teacher.