/Vision: 2012 British Open Championship: Interview with Stephen Roberts
Sat, 1 Sep 2012 18:00:00 GMT
4BR Editor Iwan Fox talks to Stephen Roberts to find out what the judges were looking for on Electra at the British Open.
Playing time: 00:02:34

View in high definition | See 4barsrest.com on Vimeo

SHOW ALL VIDEO
4barsrest Classifieds
Cheshire Constabulary Band
We are looking for a good cornet player who can make a real difference to our otherwise full band. Our smart friendly band ha...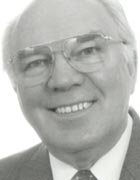 Barry Thompson

Conductor, adjudicator teacher, ABBA member