/Vision: 2010 British Open: Interview with Garry Cutt
Fri, 03 Sep 2010 16:50:00 GMT
4BR Editor Iwan Fox talks to one of the most successful British Open conductors of all time - Garry Cutt.
Playing time: 00:10:26

View in high definition | See 4barsrest.com on Vimeo

SHOW ALL VIDEO
4barsrest Classifieds
Cold Ash Brass
Cold Ash Brass (5 mins from J13, Newbury, of M4), Musical Director Jemma Evans, require PRINCIPAL CORNET. After fifth and fou...
SEWBBA Ebbw Vale
Date: 18-May-2013
Venue: Ebbw Vale Leisure Centre, Municipal Offices, Civic Centre, Gwent. NP23 6XB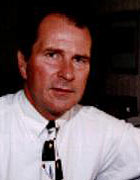 Bruce Fraser
DRSAM. (P), DRSAM. (WT)
Composer, conductor, arranger and adjudicator