/Vision: Besson Masterclass No 3: Putting it together
Fri, 13 Jan 2012 10:30:00 GMT
Ian Porthouse takes Dewi Griffiths through the finals steps of putting the masterclass lessons into practice.
Playing time: 00:05:19

View in high definition | See 4barsrest.com on Vimeo

SHOW ALL VIDEO
4barsrest Classifieds
Uppermill Band
Excellent opportunity waiting for you at Uppermill Band -1st Section. We have the following vacancies to complete our very c...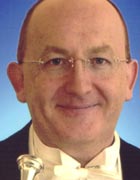 Steven Mead

Euphonium Soloist, teacher, adjudicator and conductor