Positions vacant / International
Showing 1 to 10 of 68 vacancies
Most recently posted vacancies are shown first.
---

Chelmsford Silver Band
Required:
Chelmsford Silver Band requires a new bandmaster to lead us into the next phase of our development. A non-contesting band, established for over 50 years and enjoy a good reputation performing at local and regional events plus organizing our own concerts.

Contact:
If you are interested in joining our friendly band
Please contact Clive Abel at or 07949627361
Rehearsals are Wed 7.30pm-9.30pm at The Broomfield Methodist Church Hall, CM1 7AG which is about 10mins off the A12.
Posted: 28-Apr-2017
---

Haydock Band
Required:
Haydock Band. North West Second Section are looking to recruit a B flat Bass due to work commitments. We have a very sensible diary of concerts and some exciting projects through the rest of the year. This is the only empty seat we have left

Contact:
Any expressions of interest will be dealt with in the strictest confidence. For further information please contact our MD Mark Quinn .
Posted: 27-Apr-2017
---

Stannington Brass Band
www.stanningtonbrassband.org.uk
Required:
Stannington Brass Band, Sheffield. 2nd Section National Champions, now 1st section. Ambitious, sociable band. MD Derek Renshaw. Due to current player leaving for music college we require a Solo EEb bass player we also require a 3rd percussion player

Contact:
Email or phone Becky Ball on 07912 178441.
Visit our website and Facebook page for information about the band.
Rehearsals: Thursdays 8pm 10 pm & Sundays 7.30pm 9.30 pm

Posted: 27-Apr-2017
---

Garforth Brass
Required:
Garforth Brass are looking for cornets(front and back row)and basses of both types. We have a thriving middle section to the band and now need some players either side to keep them on the straight and narrow! No pressure as we only rehearse once a week.

Contact:
Sundays,6pm-7.30pm,at Garforth Methodist Church, Church Lane, Garforth, Leeds, LS25 1NW. Easily accessible from the A1 & M1 & such places as Sherburn, South Milford, Crossgates and Castleford. More info from our Band Manager Christine on 07952312789.
Posted: 27-Apr-2017
---

Amington Band
Required:
We're after a soprano and back row cornet players to join our line up but all players are welcome! We're a friendly bunch who enjoy contests as much as concerts. We rehearse Monday nights 8-10pm in our band room in Amington, Tamworth.

Contact:
We're really easy to get to — just 5 minutes from M42 jct10 and a quick lift away from Tamworth Station with direct trains to and from Birmingham. Drop us a line at to find out more and apply. See you soon!
Posted: 27-Apr-2017
---

The Corsham Band
Required:
Having secured a place in the National Finals at Cheltenham in September along with promotion to the 2nd Section from January 2018 the band are now looking to fill a couple of vacancies. One front row and one back row cornet plus an EEb Bass.


Contact:
Please contact our Secretary: Becky Hazell on 07525-657587 or email her at:
We would be really pleased to see you at one of our rehearsals.
Posted: 27-Apr-2017
---

York Railway Institute Band
Required:
York RI Band (North of England Championship Section, MD Dr. David Lancaster), have immediate vacancies for Principal Cornet, Back Row Cornet and Flugel Horn players. Band members travel in from West, East and South of York, so lifts are possible.


Contact:
Ian Scott:-
07930 165212 (mobile)
01723 259176 (home)
(email)
Posted: 26-Apr-2017
---

Deepcar Brass Band
Required:
Deepcar Brass Band are looking for solo cornets and Bb bass to join their friendly team. We rehearse 7.15pm — 9.15pm Monday and Friday evenings in Deepcar and have a healthy calendar of concerts and contests throughout the year.

Contact:
Please contact James Broadhead on or Cathryn Rogers on if interested.
Posted: 26-Apr-2017
---

Skelmanthorpe Prospect Brass
www.skelmanthorpeband.org.uk/skelmanthorpe-b-band/
Required:
SOP PLAYER REQUIRED. Skelmanthorpe Prospect Brass under MD Phil Garlick will be promoted to the 1st section in 2018 and have immediate vacancy for Sop. We hold various concerts and enter various high profile contests throughout the year.

Contact:
If you are interested in joining our friendly and sociable band with our very own bandroom, please contact or 07872380079
Rehearsals are Mon 6.30pm-8.30pm & Fri 7pm-9pm and we are within easy reach from Wakefield/Huddersfield.
Posted: 25-Apr-2017
---

Ratby Cooperative
Required:
Due to impending work relocation the Ratby Cooperative Band (Leicestershire) are recruiting to the position of FIRST HORN. Come and join this ambitious Championship Section band under the musical directing team of Mareika Gray and Dave Purkiss.

Contact:
To apply or express an interest in this position, please contact Band Manager Phil Hall on 07736827558 or email — or Dave Purkiss on 07793 844144.
More about the Ratby Band Organisation on www.ratbyband.com
Posted: 25-Apr-2017
---
---
4barsrest Classifieds
Thoresby Colliery Band
First Class Percussionist required for this progressing Championship Section based in Clumber Park in North Nottinghamshire. ...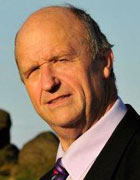 Gordon Eddison
B Ed(Hons)
Conductor and Teacher.