Positions vacant / International
Showing 1 to 10 of 78 vacancies
Most recently posted vacancies are shown first.
---

Harrogate Band
Required:
Cornet & 2nd Baritone — Want to join a great bunch of sociable and friendly people who are passionate about great brass music? We currently have vacancies for Cornets & 2nd Baritone however players from all sections are welcome to join!

Contact:
Be sure to check out http:/­­­­­/­­­­­www.harrogateband.org/­­­­­vacancies.htm for more info.
~ 07779 320606
Check us out on Facebook, Twitter & Instagram!
Posted: 24-Mar-2017
---

The Cobham Band
Required:
Due to moves and retirements the Cobham Band has vacancies for euphonium, baritone horn, flugel and back-row cornet. The band rehearses in Cobham on Monday evenings and has a full programme of bandstand and concert engagements.

Contact:
Please visit our website for more information and then call Pat Steele our Secretary 01372 453864 or to come along have a blow.
Posted: 24-Mar-2017
---

Haydock Band
Required:
Haydock Band. North West Second Section are looking to recruit a B flat Bass due to work commitments. We have a very sensible diary of concerts and some exciting projects through the rest of the year. This is the only empty seat we have left

Contact:
Any expressions of interest will be dealt with in the strictest confidence. For further information please contact our MD Mark Quinn .
Posted: 23-Mar-2017
---

St Albans City Band
Required:
Fed up of contesting? Want a change or just another night's practice? Then why not come to one of our friendly rehearsals to play for enjoyment? All players are welcome in particular cornet, baritone, Eb / Bb Bass and percussion.

Contact:
Rehearsals are on Wednesdays 8-10pm at our own Bandroom in St Albans close to M1 and M25 and Thameslink trains from London. We play a wide variety of popular music and are realistic about commitment. Please contact for info.
Posted: 23-Mar-2017
---

Stannington Brass Band
www.stanningtonbrassband.org.uk
Required:
Stannington Brass Band, Sheffield. 2nd Section National Champions, now 1st section from 2017. Ambitious,sociable band. MD Derek Renshaw. Due to changing work & personal circumstances we require: EEb bass or BBb bass. Current players flexible

Contact:
Email or phone Becky Ball on 07912 178441.
Visit our website and Facebook page for information about the band.
Rehearsals: Thursdays 8 pm to 10 pm & Sundays 7.30 to 9.30 pm

Posted: 23-Mar-2017
---

The Corsham Band
Required:
Having secured a place in the National Finals at Cheltenham in September the band are now looking to fill a couple of vacancies. One front row and one back row cornet plus an EEb Bass. We would be really pleased to see you at one of our rehearsals.

Contact:
Please contact our Secretary: Becky Hazell on 07525-657587 or email her at:
Posted: 23-Mar-2017
---

Chinnor Silver
Required:
We are looking to strenghen the lower band and require a Bb BASS & 2nd TROMBONE
We are a happy 2nd section Band who rehearse in our own bandroom on a Wednesday night
Good book mix of concerts and contests planned

Contact:
Ring the MD on 07887717997 or 01844 352291 for more details and a chat

Posted: 22-Mar-2017
---

Dobcross Silver Band
Required:
After a successful period of rebuilding under MD Grenville Moore, Dobcross Silver Band now only need a front row and back row cornet and a BBb bassist to complete our team. Rehearsals Mon/Weds at the Dobcross Band Club are a lot of fun. Come and join us!

Contact:
Contact Andy Black (07907 635397) or Grenville Moore (07443 573131)
Posted: 22-Mar-2017
---

Kingsway Printers Cleethorpes Band
Required:
Following qualification for the National Championships this year, we are seeking a couple of players to join and complete our band. Our players have a flexible attitude and we will do our best to accommodate players of any flavour.

Contact:
Please get in touch with our Musical Director, Brian Harper to chat over what you can offer and learn more about the band. Telephone 01507 338134 or 07782 393723
Posted: 22-Mar-2017
---

The Brighouse & Rastrick Band
Required:
The Brighouse & Rastrick Band are accepting applications to audition for the soprano cornet chair. Successful applicants will perform in front of professional conductor Professor David King and will further be invited down to a band rehearsal in April.

Contact:
Confidentially express your interest to . The deadline before the audition process is March 23rd.
Posted: 22-Mar-2017
---
---
4barsrest Classifieds
Swindon Brass
We are a friendly and active 3rd section band in Swindon with a couple of seats available for Cornet, position flexible, but ...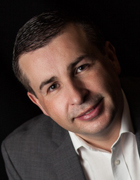 Mark Wilkinson

Cornet Soloist, Teacher, Adjudicator, Conductor