/Vision: Masterclass No 3: Steven Mead gets those fingers moving...
Fri, 18 Feb 2011 09:00:00 GMT
In the third of a series of masterclasses, Steven Mead explains the exercises needed to get your fingers moving to 4BR Editor Iwan Fox.
Playing time: 00:05:41

View in high definition | See 4barsrest.com on Vimeo

SHOW ALL VIDEO
4barsrest Classifieds
Bollington Brass Band
Friendly Championship Section band - NW Area, require the following players:. Sop. Solo Trom. Solo Horn . . Rehearsals: Mon...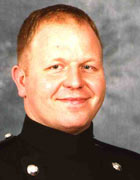 Major Dave Barringer
BMus (Hons)
Conductor and adjudicator