/Vision: EBBC 2012: B Section round up
Sat, 05 May 2012 10:00:00 GMT
4BR Editor Iwan Fox talks to BBW Editor Philip Harper about the impressive action in the B Section in Rotterdam.
Playing time: 00:03:05

View in high definition | See 4barsrest.com on Vimeo

SHOW ALL VIDEO
4barsrest Classifieds
Newark Town Band
NTB have a vacancy for a Principle Euphonium. We are a happy non-contesting band who would welcome players of all abilities,...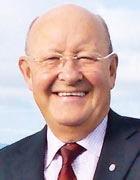 David W Horsfield
F.C.L.
Adjudicator, conductor and music publisher