/Vision: Masterclass No 1: Steven Mead explains the mystery of vibrato
Sun, 11 Nov 2010 11:53:00 GMT
In the first of a series of masterclasses, Steven Mead explains all about the art and mystery of vibrato to 4BR Editor Iwan Fox.
Playing time: 00:06:52

View in high definition | See 4barsrest.com on Vimeo

SHOW ALL VIDEO
4barsrest Classifieds
Deepcar Brass Band
CORNETS - Front row/Repiano seat available at 4th section Deepcar Band. Fun sociable, atmosphere. Varied programme of music a...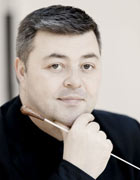 Craig Anderson
DRSAMD CPGS
Conductor, band trainer, teacher , tuba player