Copyright & disclaimer, Privacy and Security, Terms of Service, Delivery & costs and Retur
12-Apr-2011
This is the place to find information on how we deal the legal stuff and both before and after you place your order.
---
Disclaimer:
Unsolicited articles and features are welcome for possible publication on this site, but the owners accept no responsibility for the return of work and material, artwork and or photographs. Opinions expressed on this site are not necessarily those of the site owners and publishers, editorial advisers or consultants. The site does not accept responsibility for advertising claims made by traders or individuals.
---
Copyright:
Material from this site may not be re produced or transmitted in any form without the written permission of the site owners.
---
We are committed to protecting your privacy. We will not pass on any individual user details for third party use unless we have your prior consent.

As part of the free service you will get from 4barsrest.com you will receive the occasional email from us [informational and promotional] if you have created a 4barrest account. If you do not wish to receive these emails you can stop them by deleteing your account at any time. Will do not retain any account information as a result of a deleted account.
---
Terms of Service:
Any changes we make to the terms and conditions will be reflected on this page.

When you register, you are registering as a personal user of 4barsrest.com. Access to registration areas is via your email address and password.

We allow you access to the registration areas of the site on the basis that:

(i) your email address and password are personal to you and may not be used by anyone else to access 4barsrest.com

(ii) you will not do anything which would assist anyone who is not a registered user to gain access to any registration area of 4barsrest.com

(iii) you do not maliciously create additional registration accounts for the purpose of abusing the functionality of the site, or other users; nor do you seek to pass yourself off as another user

(iv) you comply with these terms and conditions.

If, for any reason, we believe that you have not complied with these requirements, we may, at our discretion, cancel your access to the registration areas of 4barsrest.com immediately and without giving you any advance notice.
---
Security:
4barsrest operate in conjunction with Barclaycard Merchant Services. When you place an order with 4barsrest a secure server software (128bit SSL) encrypts all your credit card details before they are sent to us. We then follow strict security procedures in the storage and disclosure of information which you have given us.

Should you have any queries with regard our privacy policy then please email us at
---
Delivery Information & Costs:

We endeavour to dispatch items within 24 hours. Items ordered on Saturday and Sunday are dispached on the Monday.

We send goods to virtually any address in the world. You can also get you items delivered to a different address to that of the credit card holder enabling delivery to home, work, relative or friend's address.

Delivery is made by Royal Mail First Class Post. Postage and Packing within the UK is £1.50 for the first item and 50p for the next 5 items (per item). After that, postage is free of charge. Books and heavier items incur a shipping supplement cost that is shown with the item.
Delivery costs to Western Europe and Rest of World are calculated within the shopping cart.

---
Returns Policy:

We accept the return of items only if they are unopened and in their original condition. If you return goods, as detailed below, within 30 days of reciept, we will issue a full refund for the price you paid for the item (not including P&P).

Defective items:
You can always return items if they are defective. We only accept returns of items that have been opened if they are defective. Please see below for details of how to return defective items to us.

To return an item:
Enclose a note giving the reason for the return, wrap the package securely and send the package to the address below. In the case of a defective product, please provide a full description of the fault and return the defective item to the address below.

For your protection we recommend that you use a recorded-delivery service. This returns policy does not affect your statutory rights.

Cancelling an item:
Under the UK's Distance Selling Regulations, you have the right to cancel the contract for the purchase of any item within seven working days of delivery.

To cancel this contract, please write "Cancellation" on the back of the 'With Compliments' slip enclosed with your order and send it to us so that we receive it within seven working days of the date that the item was delivered to you.

The return address is:

4barsrest.com Ltd.
52 King Street
Blaenavon
Torfaen
NP4 9QG

For your protection, we recommend that you use a recorded-delivery service. Please note that you will be responsible for the costs of returning the goods to us unless we delivered the item to you in error or the item is faulty.

You should be aware that once we begin the delivery process, you will not be able to cancel any contract you have with us for services carried out by us (for example, postage and packing). As soon as we receive notice of your cancellation of this order, we will refund the relevant part of the purchase price for that item.
4barsrest Classifieds
SEWBBA Ebbw Vale
Date: 18-May-2013
Venue: Ebbw Vale Leisure Centre, Municipal Offices, Civic Centre, Gwent. NP23 6XB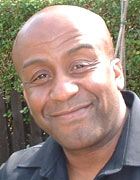 Duncan A. Beckley
BA, QTS, LTCL, FTCL, ARCM
Conductor, adjudicator, band trainer and teacher