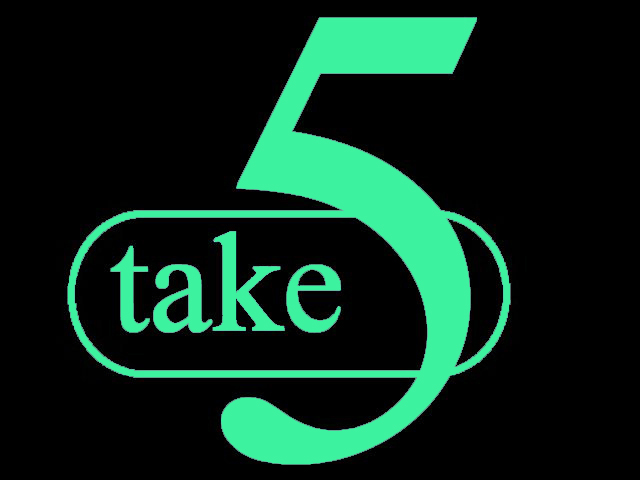 There was a time when the line-up of adjudicators at the major championship events invariably included a a leading figure from a different musical sphere.
Working alongside brass band specialists their opinions were eagerly sought and respected, their insight and understanding of the musicianship required to interpret every more complex musical scores, a huge benefit to the ultimate decision making process.
Here are the five that top our wish list – although we think contest promoters may have to raise the fees a little to help persuade them to spend six hours or more in a box with just a few sandwiches to sustain them in their efforts.
---

Mirga Gražinytė-Tyla
The young Lithuanian is the Music Director of the City of Birmingham Symphony Orchestra and one of the most popular, as well as critically acclaimed orchestral conductors in the world.
An electrifying musician who has made a huge musical impression on audiences and performers alike, she already has a CV that encompasses spells directing the likes of the Los Angeles Philharmonic and the Met Opera Orchestra to the Gustav Mahler Youth Orchestra and Orchestre Philharmonique de Radio France Paris.
She is also not unfamiliar with the brass band world either.
In 2008, whilst studying at the University of Bologna, she won through to the final of the 4th European Brass Band Conductors competition in Stavanger, where she certainly made an impression with her interpretation of Gilbert Vinter's 'Salute to Youth'.
Could she possibly be persuaded to step down from the podium at Symphony Hall to spend some time in the British Open box we wonder?

It would be fascinating.
---

John Wilson
Another orchestral conductor who is both immensely popular and critically acclaimed.

The inspiration behind the brilliant orchestra that bears his name and Associate Guest Conductor of the BBC Scottish Symphony Orchestra has an eclectic musical background – including a spell as a percussionist with the Felling and Ever Ready Bands.
He attended the Royal College of Music where he studied percussion and later composition and conducting, where he also won the prestigious Tagore Gold Medal for academic excellence.
His profile has never been higher or more acclaimed – built on a series of memorable Proms performances with his orchestra, whilst the recent release of a CD of Respighi's trilogy of the Pines, Fountains and Festivals of Rome with the Sinfonia of London has been landed for its freshness and vibrancy.
He is certainly familiar with just what it takes to wow a packed audience at the Royal Albert Hall, so could he be persuaded to spend a few hours in the box there instead?
---

Ben Gernon
Another of the youthful generation of orchestral conductors making a significant worldwide mark with his musical talents.
The former tuba player with the National Youth Brass Band of Great Britain, Staffordshire and Sovereign Brass Bands readily acknowledges his debit to the banding world, and in 2019 teamed up with David Childs to direct the BBC Philharmonic Orchestra (where he is principal guest conductor) on his critically acclaimed 'Symphonic Euphonium' CD release.
His studied at the Guildhall in London, winning numerous awards and competitions, and learnt his pro-trade under the mentoring guidance of the likes of Sir Colin Davies, Gustavo Dudamel and Bramwell Tovey.
His performance CV now contains the names of many of the world's great orchestras - from the Los Angeles Philharmonic (at the Hollywood Bowl) and the Amsterdam Concertgebouw, to the Glyndebourne Touring Orchestra and National Orchestra of Wales.
He has admitted that he still secretly looks at 4BR to check out major contest results – so couldn't he be persuaded to also be part of those decision making processes?
---

Peter Moore
The principal trombone of the London Symphony Orchestra has packed so much world class music making into the first 24 years of his life that it would seem a little unfair to ask him if he could add another entry to his remarkable CV by also becoming a major championship brass band adjudicator.
However, you just known that like everything else he has done since winning the BBC Young Musician of the Year title in 2008 he would undertake the role with a level of professionalism, insight and understanding that would be of huge benefit to the banding movement.
His brass band credentials and links are both strong and impeccable, his experience and talent unquestionable.
We urgently need new voices and opinions in the adjudicator's box.

And his especially.
---

Carol Jarvis
Another trombonist, but one who has also packed in a great deal of musical variety into her career – from touring with the likes of Seal, Sting, Rod Stewart and Harry Connick Jr to branching out into the highly competitive world of voiceover work.
Her CV also boasts playing links to just about every major symphony orchestra in the UK, masterclasses around the globe and long term teaching associations with the Royal Northern College of Music and Laban Conservatoire of Music.
All this and she has an emerging profile as a highly successful arranger and orchestrator and still performs with the acclaimed ensemble, Bones Apart.
A perceptive, informed musician, her banding hinterland is extensive; as a player with the likes of the Yorkshire Building Society Band when she studied at the RNCM in Manchester, and as a featured soloist – most recently with the National Youth Brass Band of Great Britain.
At a time when brass banding needs more than ever to look outward, her experience and insight would prove both invaluable and beneficial.