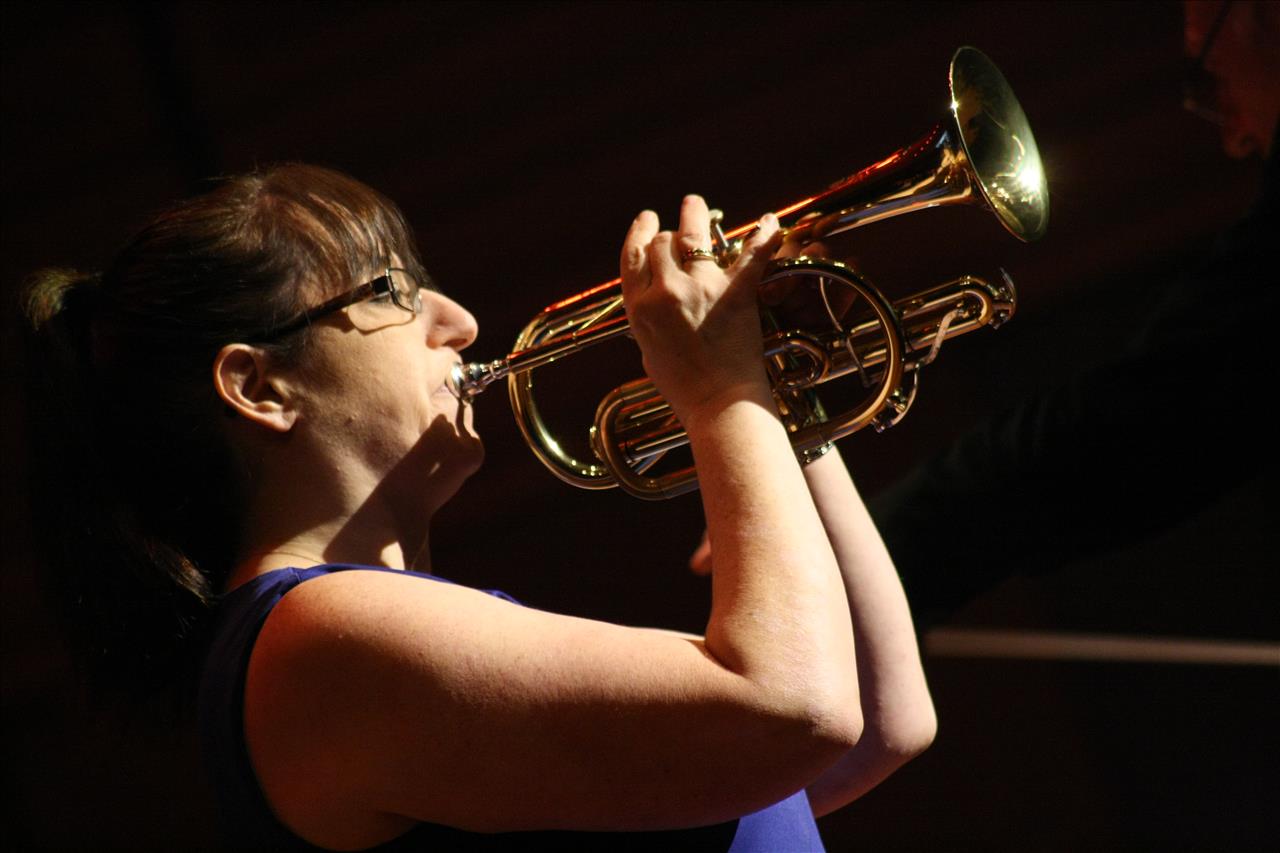 Dr Jim Fox of All Brass Radio in the USA recently interviewed Carlton Main Frickley Colliery principal cornet star Kirsty Abbotts, after her solo rendition of 'You Raise Me Up' stayed in the top 3 of the his radio show charts for well over a year.
Given that Jim has a playlist that has over 400 tracks in any given month and a worldwide listener base that has been built up over 16 years on air, it is a remarkable achievement – so little wonder he was delighted to be able to get in touch with the personable and very modest Yamaha artist to find out more about her.
'You Raise Me Up' was originally composed by Irish-Norwegian duo Secret Garden, with the music written by Rolf Løvland and the lyrics by Brendan Graham.
After the song was performed early in 2002 with invited lead singer, Brian Kennedy, it grew in prominence and has since been recorded by more than a hundred other artists including, Josh Groban, who popularised the song in 2003 in the USA and the Irish boy band Westlife.
---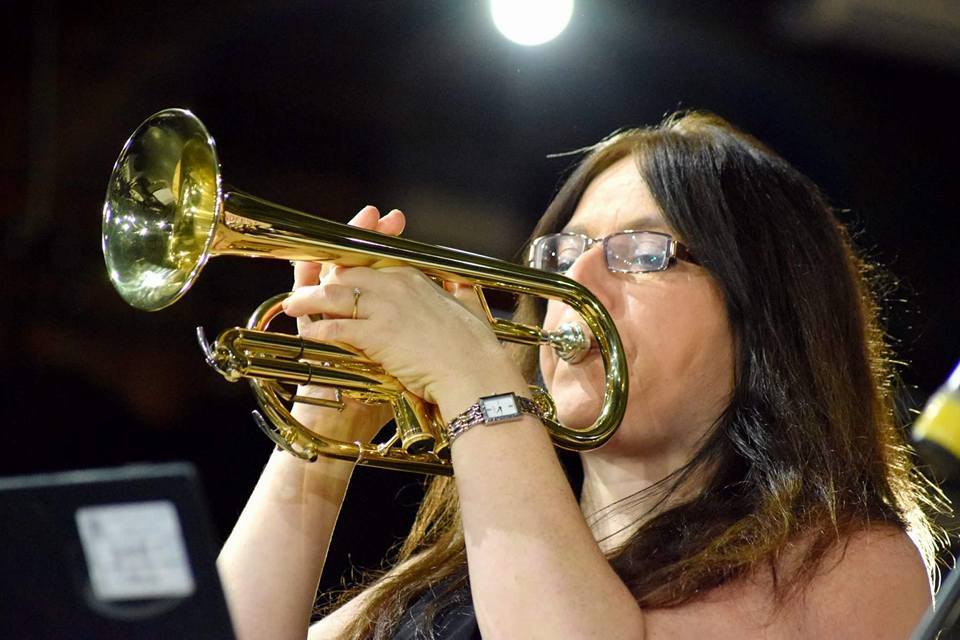 Dr Jim Fox: When did you start playing the cornet?
Kirsty Abbotts: I started playing the cornet when I was 9 years old. My dad played trombone with Shipston Town Band in Warwickshire and also ran the Junior Band and Beginners Group.

It's never crossed my mind to choose anything else over the cornet.
I eventually played principal cornet with the Shipston Junior Band and then with the senior band by the age of 15. At that time they were in the Second Section (in the days before the First Section)
---
Dr Jim Fox: When did you first start playing at Championship level?
Kirsty Abbotts: I joined Sellers Engineering Band on the front row when I was 18 and have played at Championship Section level ever since.
---
Dr Jim Fox: How did you come about to choosing 'You Raise Me Up' to play as a solo – and who arranged it?
Kirsty Abbotts: It's a gorgeous melody and the words are meaningful so together it is the perfect package. I think it was Andrew Duncan who arranged it.
---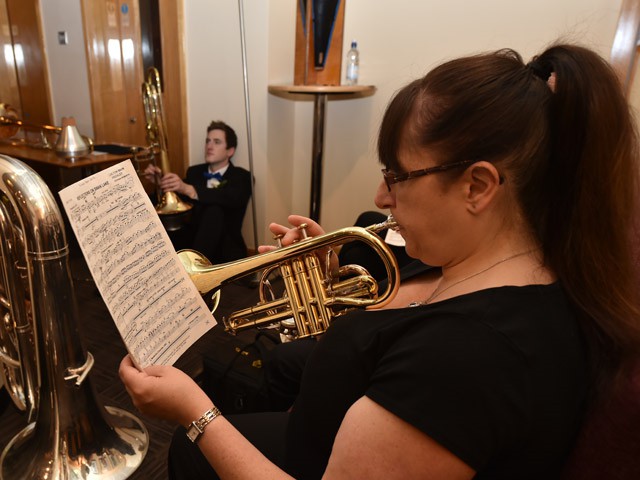 Dr Jim Fox: What do you think of the Carlton Main Frickley Colliery Band's playing in the background of the tune?
Kirsty Abbotts: The band is so used to accompanying me and knows exactly what I will do with my interpretations - so it makes solo playing very comfortable.
Also, when the band takes over the melody line they naturally play in the same style as me and adopt the same phrasing and articulations - although I think there is one timpani note that does come through quite loud!
---
Dr Jim Fox: With the lyrics by Brendon Graham and the tremendous popularity of the song, especially in Christian circles, did you want to play a Christian piece or was it basically just a wonderful melody for you?
Kirsty Abbotts: It mainly was because it's a beautiful melody.
---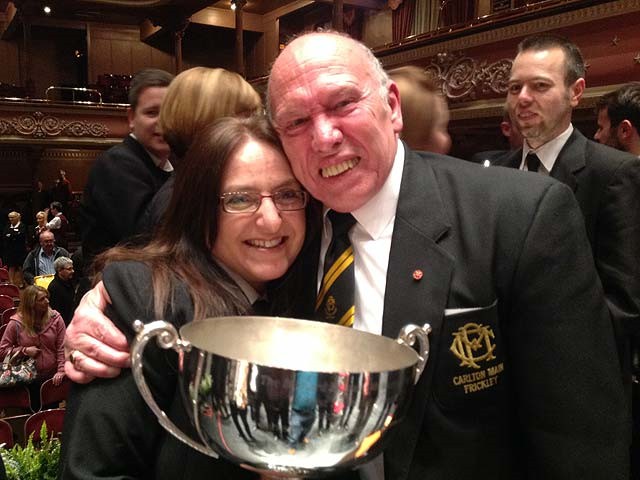 Dr Jim Fox: Your pitch on the instrument is always so perfectly centered, whilst you are renowned for your tone, timbre, and technique, which are so smooth.
Have there been any special practice regimes or exercises you favour to play like this?
Kirsty Abbotts: Over the years I've spent a lot of time practicing long notes across the full range; varying the sound and dynamics within these to develop being in control of every note from start to finish.

I also practice many slurring exercises, mainly octave slurs.
---
Dr Jim Fox: Several people have said 'You Raise Me Up' sounds a bit like 'Danny Boy'. The composer admits some similarity in style, but no plagiarism.
Do you have any thoughts about this?
Kirsty Abbotts: You can very easily slip into the wrong melody halfway through!
---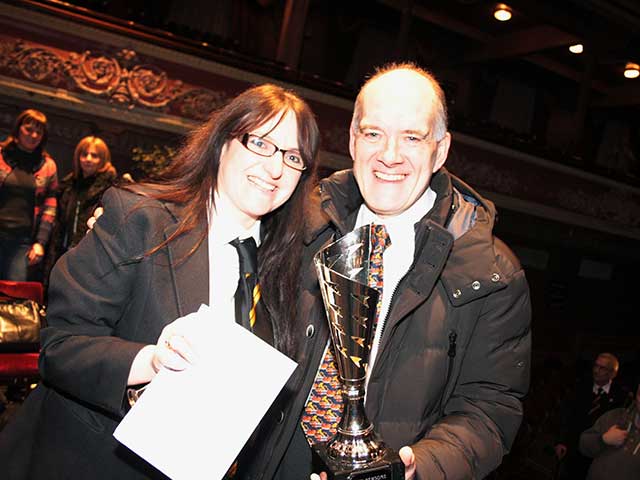 Dr Jim Fox: When developing your playing style, did you have anyone teacher that made a large impact on you?
I ask this question because your tone and timbre are unique. Or did your tone just develop as you practiced?
Kirsty Abbotts: I was taught by Phillip McCann who definitely turned me into the player I am today.

I must have had some natural talent to start with but he taught me the control and gave me the belief that I can do it.
However, I have always played from the heart which I think initially came from my dad's influence.

He always knew how he wanted music to sound but didn't necessarily know how to do so, then Phillip came along and showed me how.
---
Dr Jim Fox: My great thanks Kirsty for taking the time to answer questions. I'm sure your fans all over the world will continue to enjoy your playing for many more years to come.
To find out more:

http://www.AllBrassRadio.com