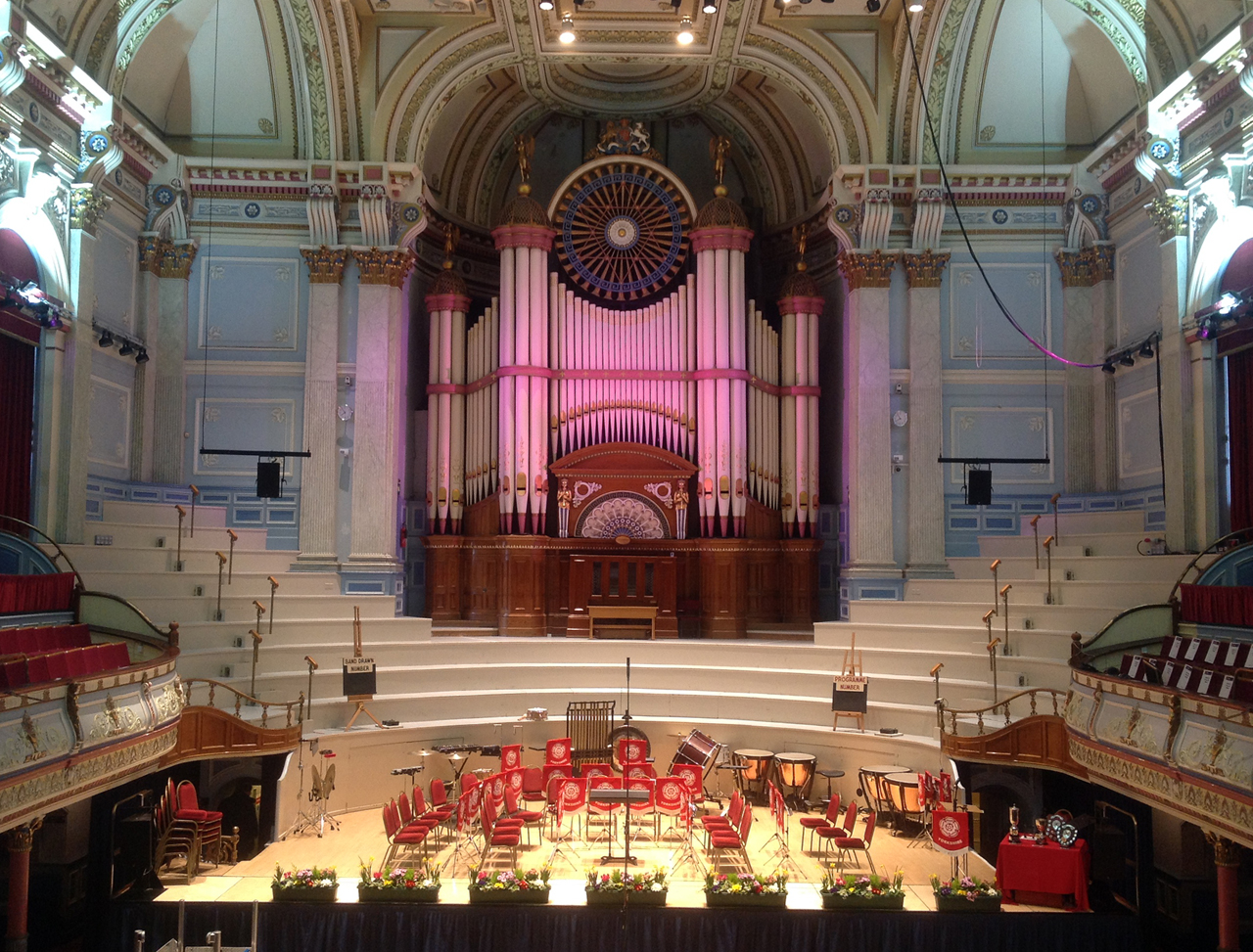 Worth another go at least?
1. Huddersfield Town Hall
A bit like the old Wembley Stadium, St George's Hall in Bradford has been loved for its history and atmosphere, but loathed for its inadequate facilities.
By the time it was ready to be knocked down and rebuilt, it had long passed its sell by date. The same could well be true of St George's Hall, which is currently undergoing a much needed £4 million renovation.
In the meantime, Huddersfield Town Hall provided a super alternative; blessed with a fine acoustic and excellent contest day facilities for the bands. It may seat fewer paying punters and the trader's area was small, but that did nothing to lessen the atmosphere, especially for a great top section event.
And when even Philip Morris of Kapitol Promotions (a Welshman to boot) gets a cheer for saying he felt it was a great place to hold the contest it surely deserves another go for a year or two?
---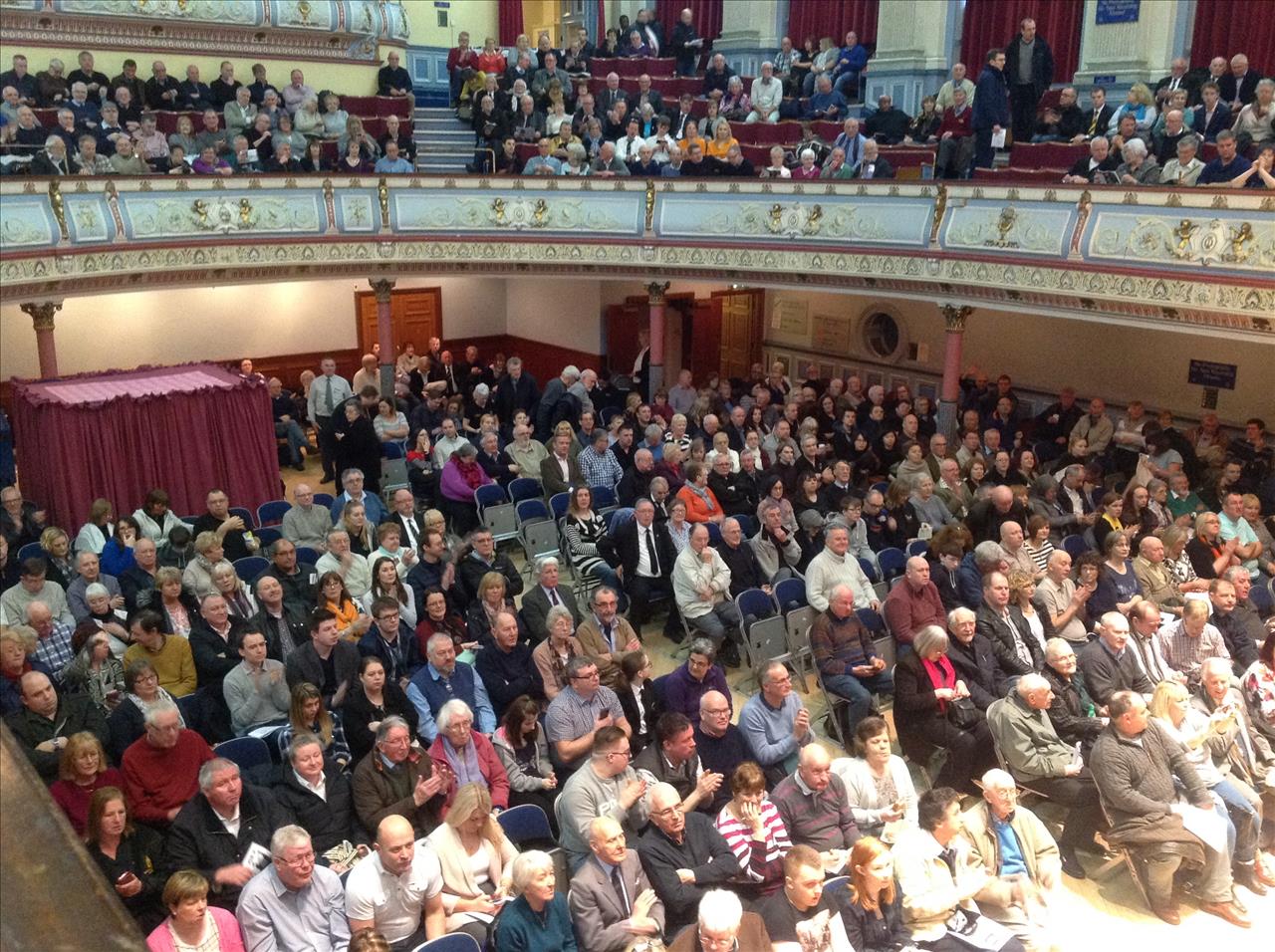 Yorkshire folk did themselves proud on the weekend
2. Swab for Sykes
Just like Blackpool the week before, the good folk of Yorkshire banding showed magnificent support for the DKMS 'Swab for Sykes' campaign.
Over 200 took five minutes of their time to give their details to the charity in the hope that they can be a match, not just for the talented trombonist, but for countless thousands of others who are suffering from this horrible life threatening form of blood cancer.
Everyone one should be proud of themselves.
---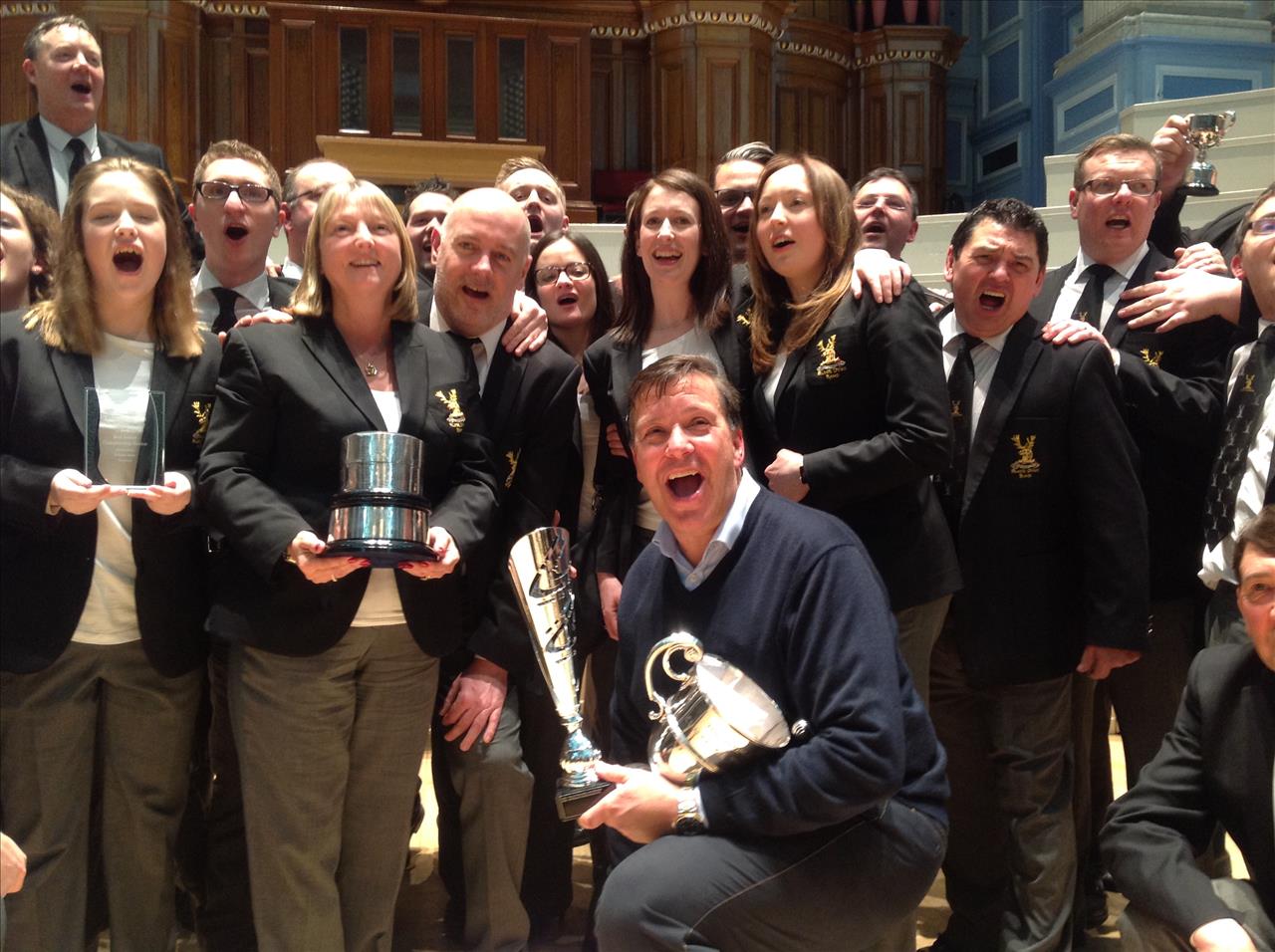 Look who won the silverware?
3. Black Dyke reign supreme
There is no other brass band contest in the world quite like the Yorkshire Area Championship Section event - where claiming the local bragging rights as 'Yorkshire's Best' means almost as much as winning the National title itself.
Black Dyke did it for a record 21st time on Sunday night with a performance of 'Pageantry' that was topped by MD Prof Nicholas Childs holding his baton in both hands like Excalibur in front of his face, before plunging almost through his score as if piercing the hearts of every one of their rivals in the process.
For sheer theatrical drama and musical excellence it was breathtaking. Black Dyke reigned supreme once more.
---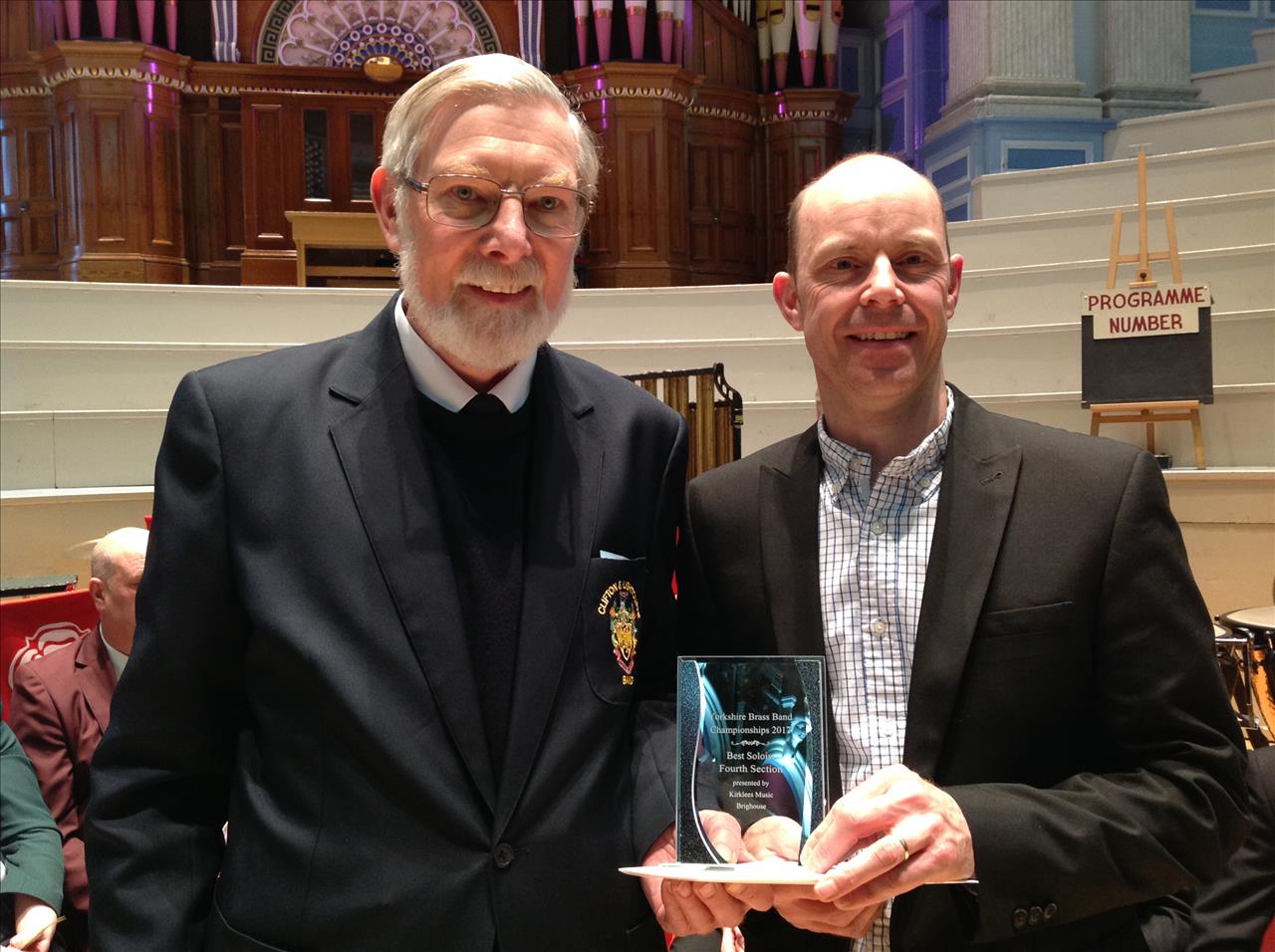 Land of the ever young: Sheridan Fryer (left) claimed a well deserved 'Best Soloist' award
4. Young and old
From the 'Youngest Players' in Andrew Naylor, Robert Thorpe, Harry Moulson, Elizabeth Chung and Lewis Barton (all either 10 or 11 years of age) to Hayden Griffiths MBE conducting Armthorpe Elmfield in the Third Section just a few months shy of his 90th birthday, Yorkshire banding quite rightly celebrated its age range diversity.
It was also noticeable that there was an increasingly youthful element sprinkled throughout the ranks of nearly all the competing bands and with the excellent Yorkshire Regional Committee.
However, it was still great to see Sheridan Fryer claim a well deserved 'Best Soloist' award in the Third Section.
Even after all those years winning prizes as a baritone player with Brighouse & Rastrick (including a World Championship in 1969) you can bet he couldn't quite believe the warmth of the reception he gained for his efforts as he did, when very modestly, he came onto the stage to accept his award as solo euphonium with Clifton & Lightcliffe 'B' Band at the tender age of 74.
---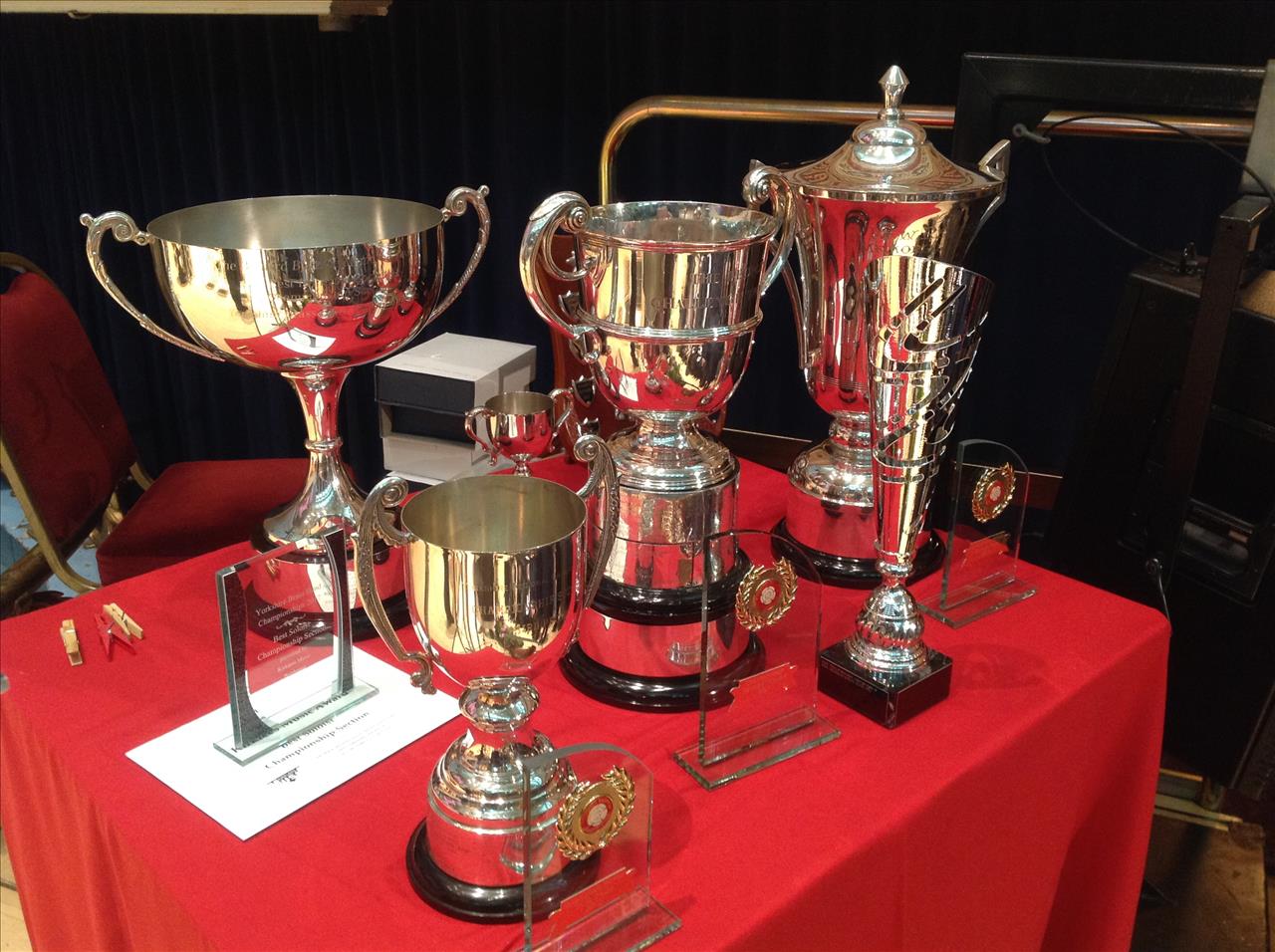 A few too many?
5. Thirteen?
Yorkshire will send a number of strong contenders to both National Finals later this year, but for the long term development of a sustainable future it must surely take the lead in re-aligning its sections.
A supposedly pyramid structure of increasing quality that at the moment boasts more bands in its top two sections than it does in its bottom two cannot be fit for long term purpose.
If Yorkshire takes the lead (can anyone argue that it really has 13 true Championship Section standard bands?) then others will follow.

It may be a painful procedure for some, but the long terms benefits for all could be immense.