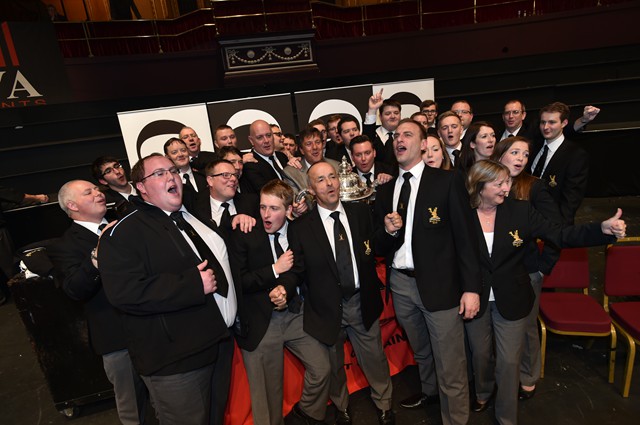 An outpouring of Double winning emotion for Black Dyke players

The inexorable passing of time will eventually provide the lasting stamp of historic significance on Black Dyke's 2014 National Championship victory, as a commanding performance of towering confidence delivered the band a 23rd success at the Royal Albert Hall.

With it came the 'Double'.
Collective spirit

And whilst the immediate celebrations that poured so emotionally from the players onto the famous stage in the wake of the announcement of the result spoke volumes for the sense of collective spirit Prof Nicholas Childs now commands under his baton, it also declared a message of future intent.
Time will tell: But this victory could well herald a new era of Black Dyke dominance.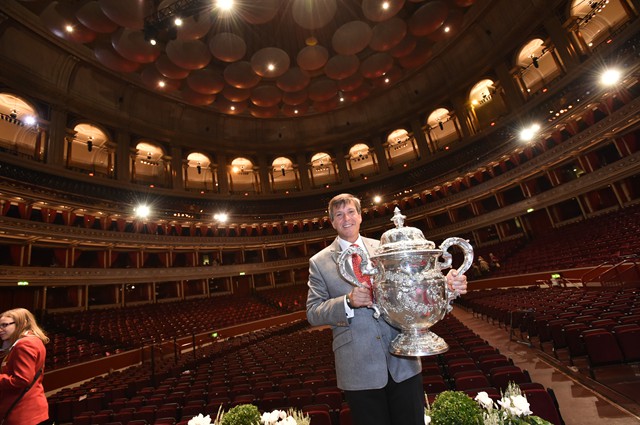 The dominant presence: Prof Nicholas Childs commands centre stage

Parallels

The parallels between this particular 'Double' and the other six of Queensbury history resonate with intrigue: Time has certainly given each of them particular significance.
The 1902 triumph led only to two other Open wins in the next ten years or more - those of 1972 and 1995 now possibly viewed as the closing chapters of dominant eras of player and conductor personnel.
1976

This one feels like 1976; the first of three Major Peter Parkes inspired 'Doubles' that ushered in an unprecedented decade of contesting hegemony (they repeated the feat in 1977).
This was a Black Dyke that mirrored its MDs musical identity; oozing confidence and charisma, musically inspired, technical immense: A band that reached its zenith with the Grand Slam of 1985.
Add or erode

The tides of history may well add luster, or even erode the memories of victory, but they can never wash away the entries in the record books.
Without question, almost forty years since that 1976 'Wayfarer' triumph, time has certainly given those Parkes inspired performances legendary status. They have gained an almost mythical sense of significance.
More to come?

So will this victory on 'The Legend of King Arthur' be seen in the same light in the decades to come?
There was certainly something about it that had the feeling of being the first of many.

Oozing class from every pore....

Oozed

Like 1976 and beyond, the current Black Dyke of Prof Nicholas Childs simply reveled under the pressure of being British Open champion - and as the last to play on a day when the judge's later confirmed, the door to contest victory had been left ajar by their 19 rivals.
Confidence oozed from every musical pore - especially from the main soloists, Zoe Hancock, Gary Curtin, Stephen Sykes and Ben Dixon.

The ensemble playing was bold, balanced and full of texture; the clarity of the technique cutting through the air with an edge of a Samurai sword let alone an old stone encased Arthurian blade.
Core

At its core was the MD; supremely confident, charismatic and bold, allowing the music to flow.

On what was a difficult score to enhance musically, not once did he try to impose artifice by mere effect.
It was performance of immense personal as well as musical character. It won with more than a little something to spare - 'slamming shut' the door as the judge's later confirmed, on well beaten adversaries.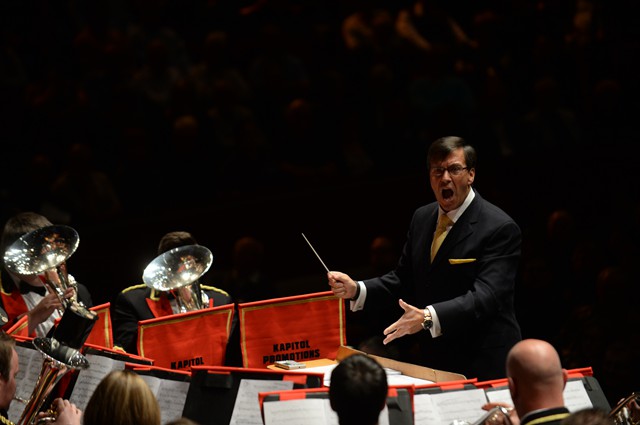 No stopping Black Dyke even at the last...

Stop

It is now up to rivals to stop them - although on the evidence of the weekend, only Cory at present (in the UK at least) appears to be in the position to challenge consistently.
As at the British Open, they produced a pulsating performance: It was a title defence undermined only by occasional untidiness and some noticeable minor lapses.
They were within touching distance of Black Dyke, but ultimately even their vice-like grip on the famous trophy was eventually prised away by a winning performance that brokered little argument.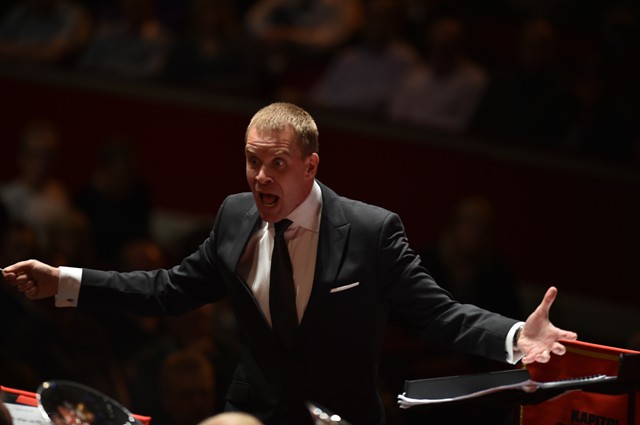 Just losing that vice like grip for Cory...

That was perhaps due in part (despite its obvious filmatic sweep of colour and excitement, drive and bold motifs), to Peter Meechan's enjoyable work never quite being able to inspire rivals in the same way.
Alchemy

A series of over wrought and over ambitious 'Arthurs' were blighted by a desire to impress through power and pace alone, as MDs sought a Merlin inspired alchemy to turn base musical metal into championship winning gold.
Not even the addition of theatrical sword pulling effects (including at least one percussionist brandishing a blade like Errol Flynn) and some odd sounding lion roars (everything from Bagpuss to the MGM film credits) seemed to lift performances that at times were monochrome and mundane.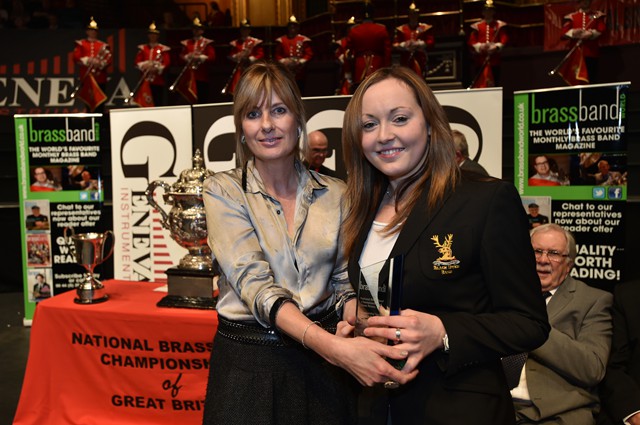 Double triumph for Black Dyke's Zoe Hancock

Solo limelight

And whilst euphonium and flugel soloists enjoyed the limelight (nearly all covering themselves in glory), soprano players (many living up to their Banzai stereotypes by blasting out top Ds and Ebs only to come croppers on the more important filigree work) and trombonists (some left sounding like the Lurpak butter man - and nowhere as slick) were invariably left to suffer in their efforts to keep up in breathless time.
There were notable exceptions; with trombone stars Stephen Sykes (Black Dyke) and Jonathan Pippen (Desford) and sop players Steve Stewart (Cory) and Caroline Tennant (Co-operative Funeralcare) shining gloriously at different ends of the results table.

Meanwhile, Zoe Hancock deservedly took the 'Best Instrumentalist' award (her second in a row after the British Open) for beautiful flugel playing that had Guinevere sounding as alluring as Cheryl Cole in a mink lined bikini.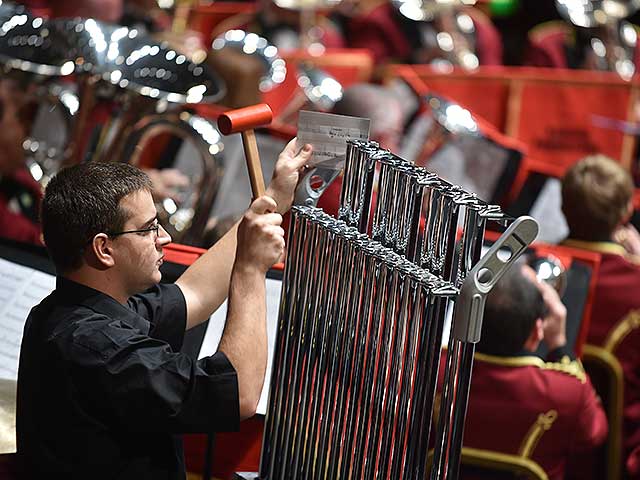 Back over the notes from the judges on fourth placed Tredegar

Well beaten

Not quite as alluring however came the rest of a well beaten field.
The early markers of Flowers and Tredegar at 3 and 4, held their own (the latter confirmed by the judges as the reference benchmark performance) before Cory upped the ante with a rendition that sent a timely jolt of contest electricity through the numbed backsides of a patient audience:

Percussion requirements took so long to sort out, Excalibur could have been broken off through rust, let along pulled from the stone.
In between came renditions that either didn't live up to expectations or simply failed to catch the informed ears of Derek Broadbent, Stephen Roberts and Michael Bach (who gave excellent written and oral analysis of their decisions)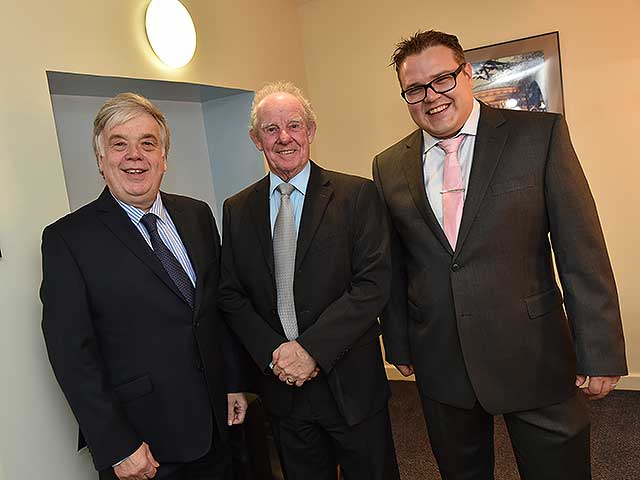 Informed ears and opinions from the men in the box

Contrasting

The contrasting interpretations from Dr Robert Childs and Allan Withington with Grimethorpe and Foden's (one compact and controlled the other more expansive and excitable) certainly had their fans in the hall, but didn't quite appeal as much with the judges.
Others simply lacked consistency in execution on a piece that more than anything required it by the sweeping sword full.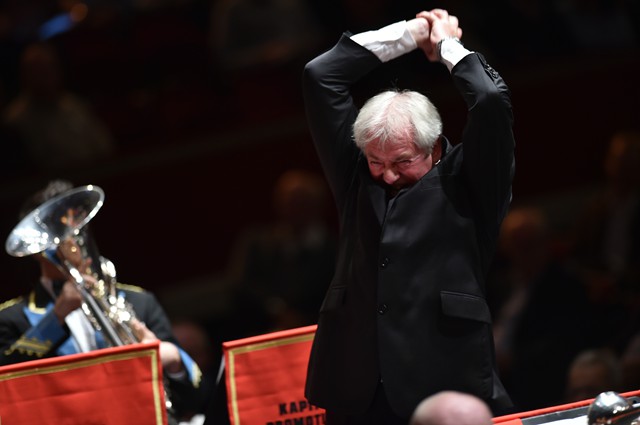 Winning ​sword play? Not quite for Woodfalls and Ray Farr

After Cory, more variability; Reg Vardy impressing with a lyrical interpretation from Russell Gray to eventually end eighth; Wantage playing with bold brio under Philip Bailey to come a delighted tenth; Brighouse & Rastrick and Fairey showing more than enough quality (despite the noticeable slips) to end third and fifth respectively.
Both David King and Garry Cutt used their years of experience to tailor performances of engaging musical note, yet both left knowing that it wasn't going to be good enough to challenge for the title itself.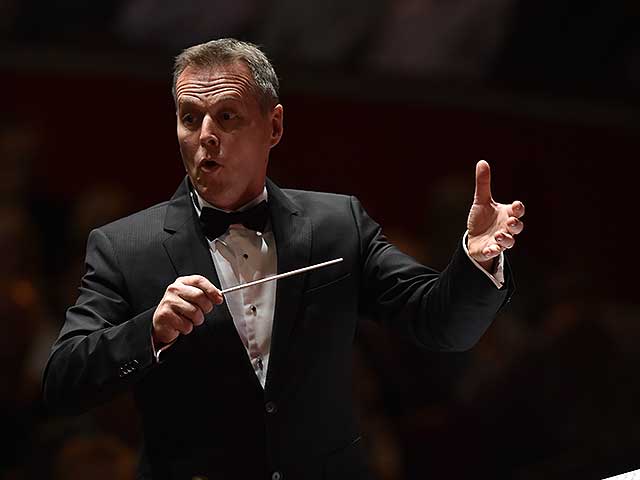 Not quite the King crowned King for Brighouse & Rastrick in third

Mixed emotions

The eventual midfield finishers will have left with mixed emotions: Delight for Burry Port, satisfaction for Woodfalls and Friary Guildford, disappointment for Co-operative Funeralcare, Virtuosi GUS and Whitburn.
For Tongwynlais Temperance, Carlton Main Frickley, Desford and EYMS - perhaps a sangfroid cocktail of all three.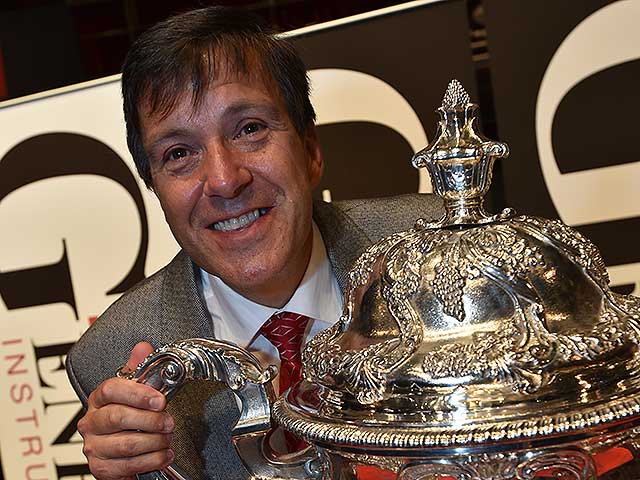 The clock is ticking for Prof Childs...

Legendary status

So, nearly eight hours after the first notes rang out, it was left to Black Dyke and Prof Nicholas Childs to secure their place in the 'Double' winning history books.
Time will tell just how significant a victory it will be, but there is little doubt that at present the clock is ticking inexorably towards claims for legendary status.
Iwan Fox