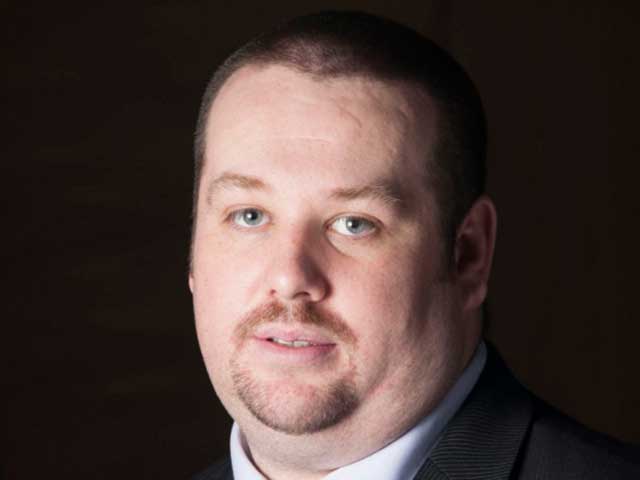 Composer Peter Meechan
King Arthur is one of those beloved figures of British myth that transcend all the usual precepts of historical accuracy.
Nobody really seems to mind that the 'legend' as such is made up of a series of ever more fantastical tales of daring do than even Steven Spielberg could come up with on a reel of Hollywood celluloid.

Everyman hero

Thanks to a rather sketchy Welsh cleric named Nennius, the story of a possible 5th/6th century Romano/British leader, has been turned into a commercially attractive comic strip franchise of an everyman hero - complete with magic sword, chivalric knights, wizard, treacherous missus and back stabbing best friend.

However, before he evolved into a medieval version of a DC comic book superhero on the silver screen he was also portrayed a little more sympathetically in literature, music and art - poetically, romantically, and even allegorically, from Geoffrey of Monmouth to John William Waterhouse.
But never mind all that: He's still killed dragons, cat monsters and divine bears, and even dabbled with the Holy Grail.
No wonder Hollywood finally took a liking to him.
Rock opera

Arthur is the perfect hero material for a rock opera, let alone a post-Ridley Scott 'Gladiator' historical 'sword and sandals' epic at the local Odeon cinema. It also makes you wonder why it took so long for a brass band composer to bring him to life too.
It is important point out that this particular 'Legend' was not commissioned for the 2014 National Championship of Great Britain, but written in 2010 for the emerging bravura talents of Brass Burgermusik Luzern and their mercurial young conductor Michael Bach.
Intoxicating dollop

With that in mind, Peter Meechan's enjoyable retelling of the tale adds another intoxicating dollop of personal interpretation into the mix - although to be fair he does leave out the cat monsters (although he does add a lion's roar) and Holy Grail and takes the rather safer route of simply linking what he calls, 'some of the most important moments in the legend'.
It is therefore not a test piece in the form or style that convention for such events dictates - more a thoroughly modern 'hi-def' operatic tone poem (he describes the opening as a 'rock inspired overture) to thrill and excite; a hybrid crossover of the species (the seeds of which were sown with his darkly engrossing 'Macbeth' in 2007) that has since been cloned by numerous imitators.
Youthful curse

It's also a bespoke work that highlights the curse of being a very gifted, youthful natural talent; one who you suspect was asked to produce something to dazzle and shine and not to be dug too deeply into below its brilliantly buffed surface.
It certainly reflects the compositional gaze of Meechan at that particular time.
'The Legend of King Arthur' is uber-confident stuff; brash, bold, sharp witted, creative, original and complex - but also ever so slightly pretentious, wayward, frustrating and occasionally downright lazy at times too.
It appears to have been written with a very specific remit: There is fantastic colour and effect, excitement and drive, but as a result, also odd detours, scoring and under-developed ideas.
None resolved

This is Arthur with troubles brewing in the bedchamber and on the battlefield - none of which even at its conclusion are resolved with satisfaction. There is certainly no Swiss inspired William Tell happy ever after ending.

You have to bear that in mind then as the 16 minute piece unfolds in front of you with the engaging filmatic sweep of a soundtrack to a 3D multiplex blockbuster.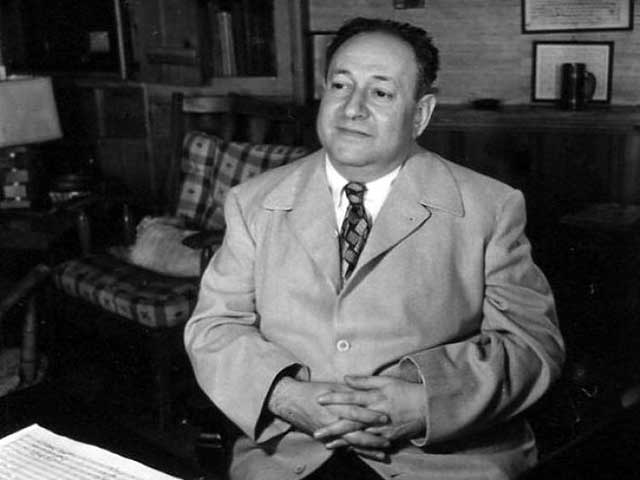 The man behind another musical myth: Erich Korngold

Korngold

Although this is no Erich Korngold score (who wrote the brilliant music to the 1938 film of the equally mythical Robin Hood) - the use of clearly defined character motifs (Arthur to open with Guinevere following soon after), interplay and effect (the percussion plays a central part in creating atmosphere), increasing tension (especially up to the build to the pulling of the sword from the stone) and the nod of appreciation to familiar themes are just as cleverly utilised.
Those who hear ciphers of 'New World Symphony' or 'Phantom of the Opera' or 'Bohemian Rhapsody' should bear in mind that even the great John Williams paid a none too subtle homage to Korngold with the famous 'Star Wars' motif - which sounds suspiciously like his 'Kings Row' theme from 1942.
Youthful sprite

The youthful musical sprite that was Meechan in 2010 does the same it seems: The end result is just as enjoyable (if not as profitable), whilst the pulsating drive of the bass led battle scene and the tragic betrayal of Arthur's scheming wife are vividly brought to life.
And just like any good Hollywood blockbuster there is a twist in the tail, as the audience momentarily thinks Arthur will ride triumphantly off into the sunset only to find that he has been mortally wounded and will head instead in a cortege to Avalon.
More focussed

The Peter Meechan of 2014 is certainly older, wiser and more focussed as a composer now that he is geographically detached from the cloying insularity of the banding world, although he still has the delicious ability to rub even Desmond Tutu up the wrong way with the strength of his opinions.
However, he also remains one of the most engaging musicians you would ever like to meet; generous of spirit and with a mind like a Saskatchewan bear trap to go with his outstanding compositional abilities.

Shame

It would be a real shame if the undoubtedly exciting, but rather insubstantial 'Legend of King Arthur' is the last time we hear a composition of his on a major brass band contest stage.

Peter Meechan has the talent to produce even finer music to remember other legendary myths by.
Iwan Fox