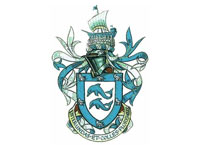 Brighton & Hove City Brass
Conductor: Matthew Hackett
Website: http://www.brightonbrass.co.uk
The band was formed as a school ensemble in 1975, then, as players left, it reformed as a community band.
Between 1987 and 1991 the band was sponsored by the Brighton Blue Buses. This allowed them to rehearse at their bus depot and use their social club, although the relationship came to an end in 1991 due to a company merger.
In 1997 the band became the London & Southern Counties Second Section champion and in 2000 with Brighton granted city status they were quick to adopt its current title of Brighton & Hove City Brass.
In 2003 and 2008 they again qualified for the National Finals and although enduring some difficult times in 2009 the dedicated members managed to hold the band together and with the enthusiasm and commitment of its current MD, has continued to flourish.
The band regularly attends local SCABA contests where it has won several trophies and in 2013 became 'Band of the Year' after winning the Spring and Autumn contests.
Principal Players:
Principal Cornet: Graeme Cornish
Solo Euphonium: Christian Chadwick
Soprano: Jonathan Skinner
Solo Horn: Jennifer Ireland
Principal Trombone: Dave Hush
Flugel: Lucy Gray
Baritone: Jennifer Scholes
Eb Bass: Howard Musson
Bb Bass: Andy Burchett
Principal Percussionist: Jon Ireland
Qualification:
Region: London & Southern Counties
Qualified: 3rd place
Musical Director: Matthew Hackett
Matthew was born in Croydon into a family of musicians. He took up percussion aged 6 and at the age of 15 joined the Croydon Band.
He was persuaded to audition for the National Youth Band of Great Britain, with his time ending on a high in 1980 when they performed his full band arrangement of Mussorgsky's 'Pictures at an Exhibition' conducted by James Scott.
At 19, Matthew was appointed MD of Croydon Band, a post he held for 24 years. He also decided to concentrate on his arranging and composing and had several items published.
Matthew was appointed MD of Brighton & Hove City Brass in 2006 and has taken them from strength to strength, qualifying for the National Finals in 2008 and attaining the SCABA 'Band of the Year' accolade in 2013.
Test Piece Views:
Narnia brings an interesting set of challenges. Some parts contain technical challenges whilst others pose a test of stamina and concentration.
The band feel the key to a good placing will be getting a foundation of intonation, timing and togetherness in place to allow them to bring out the emotions and musicality of Geoffrey Burgon's work to their performance.
---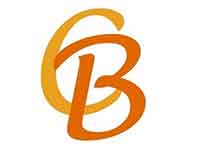 Callander Brass
Conductor: Ian Milligan
Website: http://www.facebook.com/callanderbrass
Callander Brass first assembled in May 2008 as a group of local enthusiasts keen to try to form a band.
Starting with just 15 musicians, they gradually built up a range of borrowed and bought instruments with the intention of providing instrument and free tuition to anyone interested in coming along.
After an inaugural concert, the band presented a programme of music featuring many players who had started just six months before. To celebrate the founding of a new band, Callander Brass was invited by the Scottish Brass Band Association to perform as the first non-contesting band at the Scottish Championships the following March.
After also introducing its own training band, Callander entered the Fourth Section for the first time in 2011 and in 2014 they finally made its mark - complete with 8 players new to brass banding, by winning the Fourth Section title and gaining their first visit to the National Finals.
Principal Players:
Principal Cornet: Ron Wotherspoon
Solo Euphonium: Scott McMillan
Soprano: Paul Boucher
Solo Horn: Joanna Duthie
Principal Trombone: Alex Williams
Flugel: Tanya Currie
Baritone: Susan Gibson
Eb Bass: Tommy Orr
Bb Bass: Ken Milligan
Principal Percussionist: George Howie
Qualification:
Region: Scotland
Qualified: Winner
Musical Director: Ian Milligan
Ian Milligan has a 70+ year pedigree in music. Brought up in the Salvation Army, he was appointed Bandmaster at the Glasgow Kingston Corps at the age of 16.
Following graduation from the Royal Scottish Academy of Music & Drama, he worked for 37 years as a teacher of music, culminating in 31 years as Principal Teacher at McLaren High School, Callander.
He continues his involvement in education as a Music Examiner with the Scottish Qualifications Authority.
Ian has founded many musical groups, including Callander Amateur Operatic Society, of whom he has been MD for 34 years, and the award winning Callander Chorale ladies vocal ensemble. He is also the organist and choirmaster at Callander Kirk, a role he has held for 33 years.
He is excited about the prospect of becoming a great grandfather for the first time this month - although hopefully not while he is in Cheltenham this weekend!
Test Piece Views:
A technical test. Thoroughly enjoying it - it's great.
---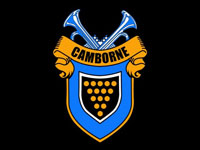 Camborne Junior Contesting Band
Conductor: Alan Pope
Website: http://www.camborneyouthband.com
One of a family of bands under the musical direction of Alan Pope, Camborne Junior Contesting Band was formed in 2008, as a stepping stone between the junior and adult training bands in the Camborne organisation.
The band competed for the first time in 2008 when they won the Junior Section of the Cornwall Brass Band Championships. They then went on to win the Ungraded Section of the Cornwall Championships in 2011.
In 2013 the band won the Fourth Section of the West of England Regional Championship, followed by the Fourth Section of the Bandsmen's Festival at Bugle.
This year the band followed up 2013's successes by qualifying for the National Finals again and also winning the Fourth Section again at Bugle.
Last month the Junior Contesting Band marked the centenary of the outbreak of World War One by visiting Belgium, where they gave concerts in Ypres and Diksmuide in Flanders, and had the honour of taking part in the Last Post Ceremony at the Menin Gate.
Principal Players:
Principal Cornet: Abigail Roberts
Solo Euphonium: David Wilton
Soprano: Sean Sjoholm
Solo Horn: Laureen Hodge
Principal Trombone: Kathryn Butcher
Flugel: Cecilia Carlisle
Baritone: Holly Whale
Eb Bass: John Barnes
Bb Bass: David Roberts
Principal Percussionist: Morwenna Trevena
Qualification:
Region: West of England
Qualified: 3rd place
Musical Director: Alan Pope
Following a career as an army musician, Alan Pope became MD of Camborne Youth Band in 1999 - and embarked on an unprecedented period of success with them.
In 2001, Alan formed Camborne B Band (now known as Camborne Brass). Starting in the Fourth Section, this band reached the First Section in 2010.
Alan is also MD of the Junior Contesting Band, training and adult training bands. Most players in Camborne Brass/Camborne Youth Band have worked their way up through these junior bands.
Awarded the Treverva Shield in 2004 by the Gorsedh Kernow for the encouragement of music making by young people and the Harry Mortimer Medal, in 2008, by the Worshipful Company of Musicians in recognition of services for the teaching of young people in the brass band movement, Alan was made a Cornish Bard in 2010 for his services to music.
Alan is a full time brass teacher, tutor and lead conductor at Cornwall Youth Band, and a conductor and tutor at Wessex Summer School.
Test Piece Views:
A great piece. We are thoroughly enjoying trying to make the story of Narnia come to life through music.
---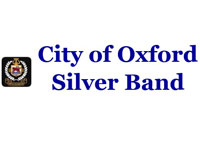 City of Oxford Silver
Conductor: Steve Sizeland
Website: http://www.cosb.co.uk
The band was formed in 1867, making it Oxfordshire's oldest brass band, and now comprises a training and contesting band.
They qualified for the National Finals in 2013 but topped that this year by coming second at Stevenage.
Over the years, the band had achieved success in the Championship Section, but more recently had some years without contesting.
However in the last five years, they returned to contesting with ever increasing success, and is now looking forward to competing in the Third Section in 2015 following promotion.
Principal Players:
Principal Cornet: Kevin Mosedale
Solo Euphonium: Catherine Westbury
Soprano: Tom Hird
Flugel: Malcolm Knapp
Solo Horn: Alex Robinson
Baritone: David Hoffler
Principal Trombone: Stuart Wood
Eb Bass: Mark Adams
Bb Bass: Michael Broaders
Principal Percussionist: Dave Smith
Qualification:
Region: London & Southern Counties
Qualified: 2nd place
Musical Director: Steve Sizeland
Steve Sizeland has been MD of the band for almost three years. Prior to joining City of Oxford, Steve conducted Cold Ash Brass Band.
He is also a stalwart bass player, playing in bands such as Ascot Brass and Wantage A.
Test Piece Views:
The lyrical passages make such a contrast to the thrusting rhythm and strident calls in the last movement. This is an exciting piece to play and we are confident that we are ready for the Finals.
---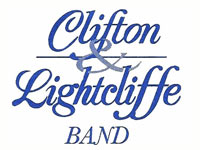 Clifton & Lightcliffe B
Conductor: John Clay
Website: http://www.cliftonband.co.uk
The current band is made up of 35 players, who when the opportunity arises pass through to the senior band which ensures continuity of the Clifton & Lightcliffe organisation.
Started in 1977 as a junior band with younger members of the senior band, over the years the band has encouraged both young and adult players to come along to play. Changes in the age group meant a name change from 'Junior Band' to the Clifton & Lightcliffe B Band.
The band has progressed well over the years and has competed in the Fourth for the past four years.
In March they were awarded first prize along with the Best Soloist, Best Percussion, Youngest Player and Conductor awards in winning the Yorkshire Area title - and will make their Finals debut this weekend.
Principal Players:
Principal Cornet: Panette Harrison
Solo Euphonium: Trevor Foster
Soprano: Simon Jarman
Solo Horn: Harry Ridler
Principal Trombone: Becky Long
Flugel: Pat Foster
Baritone: Tracey Shaw
Eb Bass: Andy Smith
Bb Bass: Martyn Hallett
Principal Percussionist: Jonathan Armitage
Qualification:
Region: Yorkshire
Qualified: Winner
Musical Director: John Clay
John started his career on cornet with the Clifton & Lightcliffe when he was nine years old. At the age of fourteen he joined Black Dyke, where over the next fifteen years he played all the cornet positions, including principal, before settling on flugel horn and became principal cornet of the National Youth Band of Great Britain.
When he left Black Dyke he returned to his roots with Clifton where he wanted to give something back to the movement. He decided to give extra tuition to some of the younger members and from the initial four who came along in 1977 he formed a junior band which is now the current B Band.
John studied for his B.A. after the closure of the Black Dyke Mills and is now a music teacher. He was appointed MD of the Clifton senior band in 2005 – leading them to the National Finals on four occasions and to the First Section for the first time in their history.
Test Piece Views:
The band is working very hard on the piece and everyone is enjoying playing it. It is not an easy piece to play but is nice to listen to and is very descriptive. We hope to do well on our debuts.
---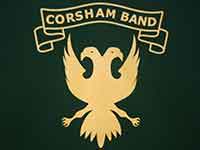 Corsham
Conductor: Colin Hogg
Website: http://www.corshamband.com
The actual beginnings of the band are not known, but based on records, it is assumed that is was formed in the 1860's, and was made up of a small group of music lovers, all from the Corsham area.
Today, although Corsham has grown rapidly, the membership consists mainly of musicians from outside the area, who travel many miles weekly to play.
The band has the double-headed eagle crest of The Methuen Coat of Arms as its insignia. Lord Metheun, the owner of Corsham Court Estate, granted this to the band in the 1950's.
In recent years the band has been fairly successful in the contest scene but in the last two years has enjoyed considerable success at events such as Weston, Wessex and the Area contest at Torquay.
Principal Players:
Principal Cornet: Nick House
Solo Euphonium: Karen Adams
Soprano: Steve Harris
Solo Horn: Claire Urmston
Principal Trombone: Dave Whetham
Flugel: Chris Hazell
Baritone: Alison Robinson
Eb Bass: Not given
Bb Bass: Not given
Principal Percussionist: Not given
Qualification:
Region: West of England
Qualified: Winner
Musical Director: Colin Hogg
Colin was born in the north east of England and enlisted into the Army in 1971.
He went to The Royal Military School of Music, Kneller Hall, to study the cornet and served in the 15th/19th Hussars.
In 1983 he was selected to train as a Bandmaster, winning the Director's Prize for Conducting and the Loder Prize for Elocution and Concert Presentation. He was appointed Bandmaster of The Falklands Band of the Parachute Regiment in 1986 and travelled throughout the world making numerous recordings and performing before royalty and dignitaries from many countries.
Since leaving the Army he has worked with many wind and brass bands throughout Southern England until he moved to Wales in 1997. He now lives in Swansea, and was appointed MD of the Corsham Band in July 2012.
Test Piece Views:
None given
---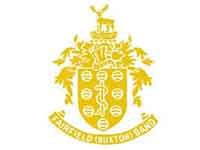 Fairfield (Buxton)
Conductor: Charles Kitchen
Website: Not given
The band was formed in 1865 from a Drum & Fife Band.
Over the years they have enjoyed numerous successes in the contest field, most recently qualifying for the National Finals in 1992, 1993, 2009, and this year as Midland Area Champions in the Fourth Section.
Principal Players:
Principal Cornet: Gareth Flanagan
Solo Euphonium: Lee Wilde
Soprano: Kim Flanagan
Solo Horn: Helen Sumner
Principal Trombone: Alan Pimblett
Flugel: Oliver Hawley
Baritone: Simon Lewis
Eb Bass: Simon Kitchen
Bb Bass: James Piercy
Principal Percussionist: Emma Thurlby
Qualification:
Region: Midlands
Qualified: Winner
Musical Director: Charles Kitchen
Charles Kitchen has been with the band in some musical capacity since since 1945, initially as a cornet or horn player.
In 1976 he took over the baton and has led them ever since except for short absences following heart surgery.
Test Piece Views:
This year's piece is descriptive and is a real challenge. The band has enjoyed the experience of working on it for the Finals.
---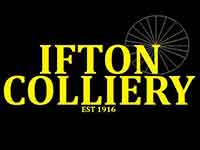 Ifton Colliery
Conductor: Wayne Ruston
Website: http://www.iftoncollieryband.co.uk
Ifton Colliery Band was formed in 1916 by the miners of the colliery that gave it its name.
In 1968 the colliery was forced to close, but the band has played on and has continued to serve the village of St Martin's ever since.
The band achieved a great deal of contest success though the 1980's and into the 1990's, gaining promotion to the First Section before stepping away from the contest stage to rebuild and strengthen.
2014 has been a great year, with the band being crowned Butlins Fourth Section champion in January and coming runner-up at the Midlands Area in March. In May they were crowned Buxton Fourth Section champion and in June they took part for the first time in the Whit Marches, winning six prizes on the day.
Principal Players:
Principal Cornet: Graham Taylor
Solo Euphonium: Kris Davies
Soprano: Rachael King
Solo Horn: Alison Ruston
Principal Trombone: Benny Davies
Flugel: Paul Martin
Baritone: Barrie Roberts
Eb Bass: Simon Parry
Bb Bass: Ian Mair
Principal Percussionist: Joey Smout
Qualification:
Region: Midlands
Qualified: 2nd place
Musical Director: Wayne Ruston
Wayne took up the role of MD with Ifton Colliery in 2013. During this time he has shown his outstanding ability to bring out the best in the players around the stands, with increasingly impressive results.
Test Piece Views:
The band has enjoyed playing the set work. It has some lovely music throughout and is a real test. It has also cast a few of members back to their childhood to a time when they watched the original television series.
---
Jubilee Brass (Oxford)
Conductor: Clifford Sadler
Website: http://myweb.tiscali.co.uk/jubileebrass/index.html
The band was formed in 1977 by a group of parents led by Ken Membury, who were all keen to enhance their children's interest in brass band music.
The name Jubilee Brass (Oxford) was chosen to reflect the year in which the band was formed, and also the area in which it is based, and the organisation is now actively involved in the local and national banding scene and is a member of the Oxfordshire & District Brass Band Association.
The band last qualified for the Finals in 2002, but in the last few years has enjoyed increasing contesting success.
Principal Players:
Principal Cornet: Sandra Toms
Solo Euphonium: David Clack
Soprano: Martin Membury
Solo Horn: Danielle Sadler
Principal Trombone: Lynn Bromley
Flugel: Steve Andrews
Baritone: Debbie Parker
Eb Bass: Tim Howard
Bb Bass: Harry Goldstein
Principal Percussionist: Nick Sudworth
Qualification:
Region: London & Southern Counties
Qualified: Winner
Musical Director: Clifford Sadler
Clifford Sadler started his playing career with City of Oxford Junior Band and went on to play with Kennington Youth Band.
Following his ambition to play in the Championship Section, he joined Oxford Concert Brass who later became Halls Oxford Concert Brass and enjoyed a very successful time, playing at the National Finals at the Albert Hall on numerous occasions.
Alongside his achievements within the brass band world, Clifford spent 26 years in the Royal Green Jackets TA Band based in Oxford playing principal euphonium.
Cliff was a member of Jubilee Brass (Oxford) for many years, playing euphonium under the baton of father in law Ken Membury, before taking over the baton.
Test Piece Views:
Challenging and enjoyable. It is a piece that the audience will enjoy listening to as much as the band enjoys playing it.
---
Menai Bridge
Conductor: Gavin Saynor
Website: http://menaibridgeband.weebly.com/
Menai Bridge Band was established around the 1890's with its earliest recorded performance taking place on 22nd June 1897 and first contest appearance in 1901.
In 1903, the first conductor, Captain George Senogles, bought an old chapel on in the town in order to give the band a permanent home. The bandroom, is still home and has been refurbished with the help of lottery funding.
Menai Bridge Band is always busy, with a full calendar of engagements and the occasional brass band contest. It prides itself on its friendly and welcoming atmosphere and is very proud of its connections with the town from which it takes its name.
Principal Players:
Principal Cornet: Judith Kimber
Solo Euphonium: Brian Mottershead
Soprano: Arwel Williams
Solo Horn: Sue Owen
Principal Trombone: Matthew Buckley-Rees
Flugel: Charlotte Green
Baritone: Jack Roberts
Eb Bass: Peter Williams
Bb Bass: Magnus Forrester-Barker
Principal Percussionist: Ann Marston
Qualification:
Region: Wales
Qualified: 2nd place
Musical Director: Gavin Saynor
Gavin Saynor started playing tuba at the age of 10 with the Deiniolen Band, and soon progressed through study at the University of Salford to play with many of the UKs leading bands.
After returning to Wales as a peripatetic music teacher, Gavin played with the YBS Band - winning the prestigious City of Bergen Solo Prize for his virtuosic playing during their European Championship win in 2003.
Gavin is the current tuba tutor with the National Youth Brass Band of Wales and is a regular guest player with many of the top brass bands in the UK and abroad. He is currently principal tuba of the Fairey Band and a member of the Beaumaris Band.
Gavin juggles a freelance performing and conducting career on top of a full time job as an Assistant Headteacher at a secondary school, as well as teaching low brass at the University of Wales, Bangor, and various summer schools. This is Gavin's second Finals appearance with Menai Bridge.
Test Piece Views:
The band has found Narnia Suite to be challenging but enjoyable to rehearse, with lots of little intricate moments to bring out.
While some of the parts appear to be straightforward at first glance, they have proven to be deceptive in appearance and all members of the band have found something to test their skills!
---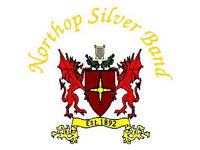 Northop Brass
Conductor: David Davies
Website: http://www.northopsilverband.org.uk
Northop Brass is in its infancy, but the Northop Band of which it is a part, can be traced back over 122 years.
The organisation boasts well over 100 musicians, with the blossoming youth, training and learner bands encouraging youngsters from all over Flintshire to participate in brass band music making.
During 2013, fifteen youth players all under the age of eighteen were selected to create the nucleus of a new band to attend the Welsh Area Championship to be held in Llandudno in 2014 - which they won in spectacular fashion.
Each young player of Northop Brass has been supported by an older player in their section in order for them to develop and gain experience.
Sadly after the weekend, a few of the players will be making their way to university and will probably be assisting other bands where they will be residing for the next few years - a mark of their wonderful personal achievements.
Principal Players:
Principal Cornet: Lewis Thelwell
Soprano: Chris Duckett
Flugel: Eleri Roberts
Solo Horn: Rob Fleming
Solo Euphonium: Ian Roberts
Principal Trombone: Doug Fletcher
Eb Bass: Christian Jones
BBb Bass: Jamie Duncan
Principal Percussionist: Charley Wiles
Qualification:
Region: Wales
Qualified: Winner
Musical Director: David Davies
A lecturer in Special Education at Coleg Cambria, David has many years of experience with lower section bands, gaining a highly respected reputation.
His style and determination emulates many of the professional conductors he has played under. He is a very innovative and committed musician and has previously revived two struggling bands in the Flintshire area and brought them back onto the contesting scene.
He took the position as MD with Northop Youth Band in 2011 but since November 2013 he and his close team have worked tirelessly to establish Northop Brass within the Fourth Section - something which paid remarkable dividends with their Welsh Area victory this year.
After competing at Cheltenham Dave will have had the unique privilege of competing as a player or conductor in every section of a regional contest or Finals over his 40 year banding career.
Test Piece Views:
The band has really enjoyed rehearsing this fantastic piece of descriptive film music. Many of the players are young enough and can remember the film, TV series and the book.
This has been particularly helpful in getting the players to use their imagination to capture the atmosphere of the mythical Narnia.
---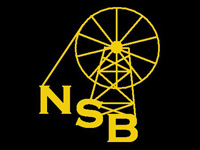 North Skelton
Conductor: Dennis Noble
Website: http://www.northskeltonband.org.uk
The band began its life in 1983 as the junior band of the then Championship Section North Skelton Band, sponsored by British Steel.
As the band became successful it changed its name to Langbaurgh Brass and began contesting in the Fourth Section, progressing to the First Section.
In 2008, as the sponsorship of the British Steel Band had now ceased and the band had stopped competing, they reverted back to their old name of North Skelton, moving back into the old bandroom that had been used by the village band since its start.
Sadly, by 2011 membership had declined, and it was decided rather than disband they would re-locate and play as a 10 piece, and by 2012 under Dennis Noble, the band returned to contesting.
After years of hard work and determination the band is now back to full strength, has won the North of England Area title, and is looking forward to contesting from next year in the Third Section.
Principal Players:
Principal Cornet: Jo Campbell
Solo Euphonium: Chris Coupland
Soprano: Michael Holliday
Horn: Eileen Dering
Principal Trombone: Christine Britland
Flugel: Gavin Brown
Baritone: Tina Peacock
Eb Bass: Tim Hall
Bb Bass: Paul Dering
Principal Percussionist: Paul Simpson
Qualification:
Region: North of England
Qualified: Winner
Musical Director: Dennis Noble
No details provided
Test Piece Views:
The band has enjoyed playing Narnia Suite, and several members of the band played it when it was an Area test piece in 2000.
It tests the abilities of all the sections and we think it's a good choice and very descriptive.
---
Porthleven Town
Conductor: Tom Bassett
Website: Not given
The band was formed in 1865, making it 150 years old in 2015.
Although principally a village band who work tirelessly to support their community (they give a number of concerts for holiday visitors each year), they enjoy contesting too and are also the current SWBBA Fourth Section champion and are looking forward to defending this title later in the year.
The band was delighted to have secured its place at Cheltenham with a fine performance at Torquay in March.
Porthleven is also a very young band - with an average age of just 26. This gives them different challenges to many bands as they work hard to replace those going to find work and to university each year.
Principal Players:
Principal Cornet: Chloe Billing
Solo Euphonium: Andrea Lewis
Soprano: Sophie Belert
Solo Horn: Sophie Reeves
Principal Trombone: Emma Bassett
Flugel: Lesley-Ann Hayes
Baritone: Lucy Reeves
Eb Bass: Ethan Bray
Bb Bass: Rob Smith/Ben Christophers
Principal Percussionist: Peter Benney
Qualification:
Region: West of England
Qualified: 2nd place
Musical Director: Tom Bassett
Tom Bassett joined Porthleven Town Band at the age of 11 on percussion and latterly BBb Bass.
Whilst growing up in Cornwall, he played with many county ensembles and orchestras and in 2006 left the Duchy to study composition and conducting.
Tom's compositions have been performed at various venues across the country, including Symphony Hall, Birmingham and both the Royal Albert Hall and the Wigmore Hall, London. He has also had the opportunity to write for professional ensembles such as Decibel, BCMG and Chroma.
Test Piece Views:
The band has enjoyed getting their teeth into the test piece and has found it challenging. We think it's one of the best test pieces we've tackled in recent years.
---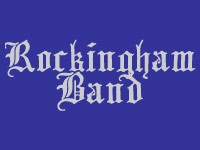 Rockingham
Conductor: Rob Straw
Website: http://www.rockinghamband.org.uk
Rockingham Band is one of the oldest bands in South Yorkshire – founded in 1850, as a village band around Birdwell, near Barnsley.
In 1853 the band was invited to take on the local pit name and has changed between Wharncliffe Silkstone and Rockingham at various point in its history.
The band has enjoyed considerable success over the years at different contesting levels – including the National Championships, Pontins and CISWO contests and maintained this standard until 1991, when loss of sponsorship and a lack of new players saw the band reduced to just seven members.
Reformed in 2003 they began contesting again, and despite a few ups and downs since, continue to flourish under the leadership of Rob Straw whose ability and enthusiasm, has reignited the original founding spirit of the band.
Principal Players:
Principal Cornet: Rachel Veitch-Straw
Solo Euphonium: Rob Murray
Soprano: Kieron Brice
Solo Horn: Adele Ashton
Principal Trombone: Roy Gillespie
Flugel: Gemma Lount
Baritone: Craig Bramford
Eb Bass: George Bailey
Bb Bass: Raymond Layte
Principal Percussionist: Christopher Prew
Qualification:
Region: Yorkshire
Qualified: 2nd place
Musical Director: Rob Straw
Rob is a Sheffield based professional musician and teacher and has been involved in the brass band movement for 40 years as a player and more recently as a conductor.
After a 20 year career as a mechanical engineer, Rob decided on a career change, attended the Royal Northern College and gained a diploma in brass teaching. He teaches from home in a purpose built studio, and occasionally as a peripatetic teacher in schools.
Rob moved from playing to conducting when first asked to conduct Loxley Silver Band and has since enjoyed successful tenures at Barnsley Chronicle Band (Barnsley Brass) where he successfully directed them from the Second to First Section.
Rob was approached by the Rockingham Band with a view to rebuilding the band - something which he has done to fantastic effect.
Test Piece Views:
Not given
---
Stacksteads
Conductor: Fred Bowker
Website: Not given
Principal Players:
Principal Cornet: Not given
Solo Euphonium: Kate Wallwork
Soprano: Gareth Proctor
Solo Horn: Neil Fielding
Principal Trombone: Not given
Flugel: David Wall
Baritone: Jack Eastwood
Eb Bass: Ian Eastwood
Bb Bass: Jeff Lusty
Principal Percussionist: Not given
Qualification:
Region: North West
Qualified: Winner
Musical Director: Fred Bowker
As a mature student Fred successfully completed the Band Musicianship Course at Salford College, , culminating in a Bachelor of Education Degree (with Distinction) which he gained at the De La Salle College.
He was invited to take up the baton with Middleton Brass Band with great success and also became MD at the famous Cresswell Colliery Band.
In 1987 he took the post of brass teacher with the Rochdale Instrumental Music Service, progressing to Head of Service in 1993 - a post he held until 2011.
His legacy to that organisation is that the Music Service can still boast of providing the opportunity and access to a breadth of musical activities for young people in schools within the Borough of Rochdale.
Test Piece Views:
None given
---
Stourport on Severn
Conductor: Oliver Wilson
Website: http://www.stourportband.com
Formed in 1969 as a youth band, Stourport developed into a senior competitive band in the early 1970s as Stourport on Severn Brass, based in the Worcestershire town.
They reached the Second Section National Finals in 2003 and 2004, winning promotion to First Section in 2006.
Following a period out of contesting and steady rebuilding, the band returned in 2011 but endured some ups and downs. Eventually, the band entered the GBBA Contest in November 2013 giving them renewed confidence as they competed in the Fourth Section under the dynamic guidance of MD Oliver Wilson.
The band has since built on that success and this year achieved a very satisfying 3rd place in the Midland Areas to qualify for Cheltenham.
With the band now having a settled line-up and having recently moved to new rehearsal facilities, they are now enjoying a very bright future.
Principal Players:
Principal Cornet: Nick Swarbrick
Solo Euphonium: Cliff Gottfried
Soprano: Nigel Stallard
Solo Horn: Jo Foskett
Principal Trombone: Dave Deakin
Flugel: Kim Harris
Baritone: Alison McDonald
Eb Bass: Chris Lane
Bb Bass: Roland Deakin
Principal Percussionist: Alistair Howard
Qualification:
Region: Midlands
Qualified: 3rd place
Musical Director: Oliver Wilson
Oliver has conducted the band since 2013 and has led them to many concert and contest successes in that time.
As a player, he has performed with many bands across the country, as well as working with some of the brass band movement's top conductors in the process.
He is currently the solo baritone player of the Langley Band, and has performed live on BBC television as part of the New Generation Arts Festival, performing in a world premiere performance with members and staff of Birmingham Conservatoire.
A primary school Deputy Headteacher in Aston, Birmingham, Oliver has been heavily involved in the 'Sing Up' project to introduce children to singing and acting. He has introduced a number of children to music in his role and his students have even performed with the CBSO in Birmingham's Symphony Hall.
From 2008 to 2014 he was the conductor of the National Methodist Youth Brass Band and led them in performances across the UK and Europe.
Test Piece Views:
Narnia Suite is a very good test, with some great tuneful and exciting moments in what is a very descriptive piece. We have enjoyed telling the story through our playing and hope that this comes across on the day.
---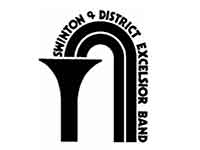 Swinton & District
Conductor: Robin Rutter
Website: Not given
The band was formed in 1936 after six local men decided to set up a permanent band, and has gone from strength to strength over the years.
The bandroom is a former Methodist chapel in the village of Swinton and is now fully refurbished with a main practice room and two smaller rooms for use as teaching rooms.
The band has competed in many local contests, and as well as being former North of England Area Fourth Section Champions has also won prizes at the Hardraw Scar, Malton Entertainment and the Yorkshire and Humberside Association contests over the years. The band has also made several recordings.
Principal Players:
Principal Cornet: Alice Tasane
Solo Euphonium: Andrea Rutter
Soprano: Sharon Allanson
Solo Horn: Daniel Potter
Principal Trombone: Rachel Smith
Flugel: Jane Ford
Baritone: Helen Douglas
Eb Bass: Stephen Popham
Bb Bass: Ged Kerins
Principal Percussionist: James Porritt-Dunn

Qualification:
Region: North of England
Qualified: 2nd place
Musical Director: Robin Rutter
Robin Rutter was born in South Africa in 1960 and moved to the UK in 1962 with his family.
Robin joined Kirkbymoorside Town band at the age of 14 on baritone, before also playing euphonium, trombone and bass. This is his second spell with Swinton & District Excelsior, first joining in 1999 when he led the band to first place in the Northern Area contest in 2001.
After a break to have a family Robin re-joined in 2013, taking the band to its first Area success and qualification since that 2001 win. Robin's wife Andrea plays euphonium and daughter Caitlin is learning to play the cornet.

Test Piece Views:
The piece is an evocative story which progresses from a quiet and gentle start through to a loud and strident climactic conclusion. A challenging piece to play well and one which the band has thoroughly enjoyed playing.
---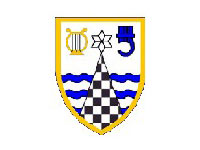 Tayport Instrumental
Conductor: Frank Culross
Website: http://www.tayportband.org.uk

Tayport Instrumental is a community band from North East Fife in Scotland.
It was originally founded in 1898, but had a patchy existence between the wars, restarting but eventually folding in the 1950s. The present band was formed in 1969 as a continuation of a schools band made up of children receiving brass tuition in local primary schools with some adult players.
Tayport entered its first contest in 1970 and progressed through the sections becoming a Championship (First) Section band within three years of joining the Scottish Amateur Band Association. They came fourth in the 1972 Second Section National Finals.
Since then they have seen action in the Fourth to First Sections in various contests, enjoying success while continuing to give concerts in the local community.
Principal Players:
Principal Cornet: Lois Marwick
Solo Euphonium: Andy Oxley/Chris Vannart
Soprano: Janet Sloan
Solo Horn: Kyle Buchan
Principal Trombone: Richard Bunting
Flugel: Grant Dishington
Baritone: Tony Douglas
Eb Bass: Terry Jackson
Bb Bass: Peter Philbin
Principal Percussionist: Charlotte Sloan
Qualification:
Region: Scotland
Qualified: 2nd place
Musical Director: Frank Culross
Frank Culross hails from Dundee and studied music at Cambridgeshire College of Arts & Technology and Colchester Institute School of Music.
Diverting his attention from music for a number of years, he resumed trombone playing and conducting when son Iain joined his first brass band.
As well as this year's contest, Frank also directed Tayport Instrumental to second place success at the Scottish Championship in 2011. He has also conducted several other Scottish bands including, Buckhaven & Methil Miners, Dundee Instrumental, Dysart Colliery and Penicuik Silver.
As an arranger and composer, Frank has a number of works published for both brass and wind band.
Test Piece Views:
We are looking forward to performing in Cheltenham having worked on such an enjoyable piece to play.
One enthusiastic trombonist has even watched the entire series on YouTube to see how the various sections relate to the action onscreen! Everyone in the band likes this highly musical piece and agrees there are just enough challenges to keep us all on our toes.
---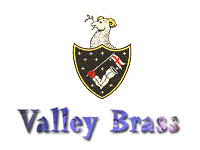 Valley Brass (Haydock)
Conductor: David Chadwick
Website: http://www.valleybrassband.webplus.net
Valley Brass (Haydock) was formed in 1992 by founder David Chadwick.
The band has enjoyed many major contest achievements, including winning the National Finals in 2005. Recent contest success have included second place at the Durham Contest as well as winning at five venues at the Whit Friday marches.
The band has been fortunate enough to tour St Helens' twin town Chalon sur Saone playing with local professional musicians. The band owns its own music centre - a 200 seat concert venue as well as a great resource for local children to enhance their musical education - including six rehearsal rooms, cafe and games rooms!
Principal Players:
Principal Cornet: Joshua Jones
Solo Euphonium: Liam Deakin/Adam Hooton
Soprano: Michael Rollinson
Principal Trombone: Keiran Middlehurst
Flugel: Christopher Whittle
Baritone: Declan Kilbane
Eb Bass: Hayden Westhead
Bb Bass: James Hooton
Principal Percussionist: Yasmin Dodd
Qualification:
Region: North West
Qualified: 2nd place
Musical Director: David Chadwick
David Chadwick founded the band in 1992 after studying at Salford University under David King.
He grew up in Haydock and his childhood ties to the area as well as the total absence of any government funded music service drove him to form the band for the education of local children.
Dave has played in numerous top bands including Marple, Faireys, Wingates and Yorkshire Imps, but decided to focus his attentions on the tutoring side of brass banding and the education of the next generation of brass band musicians.
Test Piece Views:
The band really enjoy playing 'Narnia Suite' and meeting the challenges that are within it.