Championship Section:
Venue: Centre Stage
Saturday 18th/Sunday 19th January
Set Work: Energy (Robert Simpson)
Entertainment: Own Choice programme
Adjudicators:
Set Work: David Read & Derek Broadbent
Entertainment: Ian Porthouse & Derek Southcott
Compere: Frank Renton
First Prize: £10,000 & The Warwick Vase Trophy, Butlins Trophy and Champions Banner
Second Prize: £5,000
Third Prize: £2,500
Fourth Prize: £1,000
Butlins Most Entertaining Performance: £1,000.00 and Banner
The Geoff Dove Mineworkers Soloist Challenge Shield: £300.00
Highest Placed Mining Band
---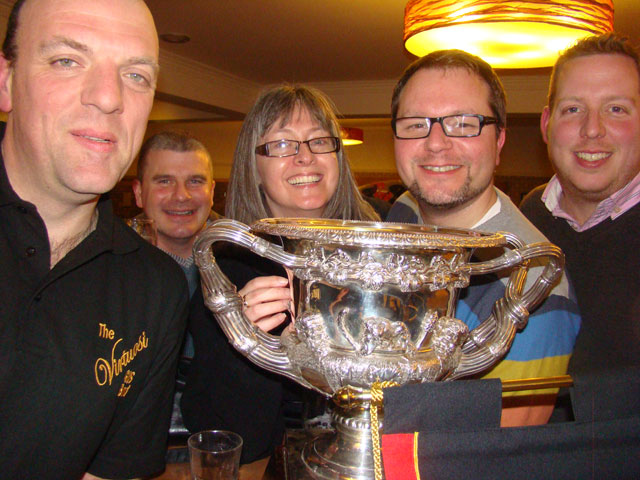 Can Virtuosi GUS retain their title this year?
14 bands will have to expertly balance kinetic musical momentum with clever musical motivation if they are to claim the imposing Warwick Vase Trophy and the huge £10,000 first prize as Butlins Champion.
On the one side of the equation is the cerebral symphonic study, 'Energy' by Robert Simpson, whilst on the other should be plenty of slightly less highbrow, but equally enjoyable entertainment fayre.
Commensurate

It's not quite a commensurate balance though; as the placing on the set work takes preference if the final result is tied.

In the last four years the band that has topped the test piece discipline on the Saturday has gone on to win the overall title come Sunday night.
Much then to get right on Robert Simpson's 1971 composition, which makes one of its rare appearances at a major event (1991 at the Albert Hall was the last time in the UK) - and much for Derek Broadbent and David Read (who played it at the World Championships in 1971) to ponder.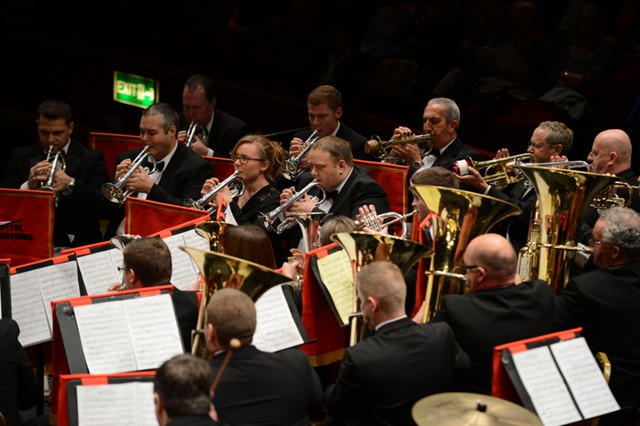 Recruitment drive for Flowers...

Conundrum

It remains something of a musical conundrum; an austere work (although with echoes of the Danish composer Carl Nielsen's progressive tonality and dedicated to Eric Ball) based on a single, controlled accelerando that is designed to increase in accumulated momentum whilst retaining a fixed underlying pulse.
Gear ratio

Although it contains five identifiable sections, they do not signify immediate changes in tempo - more a marking point of increasing pace; like reference points on a speedometer in a car that is run on one huge gear ratio.
That said, the opening chorale - broad and darkly hued (marked Adagio Maestoso), does not increase in tempo at all: It is only until we get into the following section, Andante Tranquillo that the momentum begins to build (much like a Beethoven Scherzo).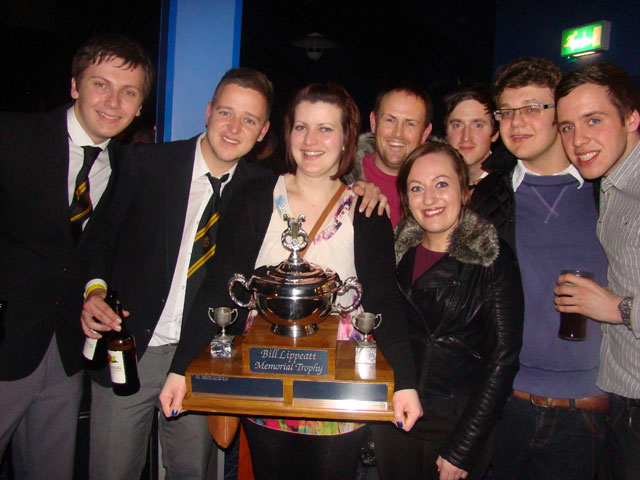 Can Carlton Main add a bit more silverware to their collection?

Alternating

From then on - through the Allegro Grazioso and Allegro Molto, and by the clever use of alternating two and three beat meter, the headlong gain in tempo builds with controlled, compound relentlessness.
According to the composer, the final section marked Presto Vivo should be one of 'irresistible energy' - terminating with thumping finality, without the merest hint of slowing down.
Grand Theft Auto
If the MD starts the long acceleration process at too fast a speed, then energy will begin to dissipate long before the end: Start too slow and they will be unable to regain lost ground without crassly sticking the foot on the accelerator pedal as if driving a car in a Grand Theft Auto video game.

The final Presto Vivo section must accumulate increasing energy and pace over 382 bars: That is some feat.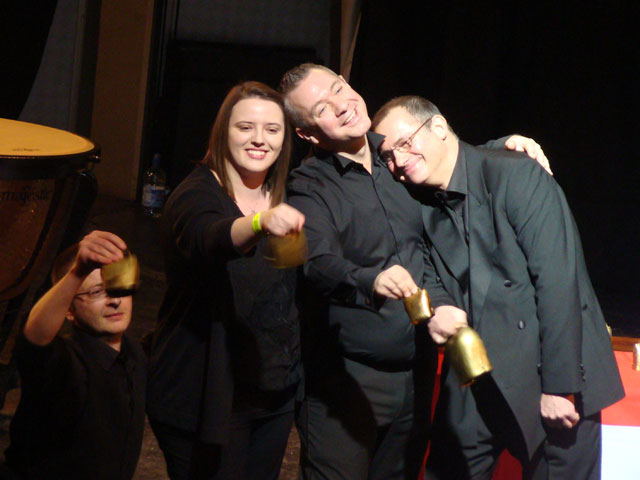 For whom the bell tolls? Can Redbridge ring in some good luck this year
Dire trouble

As Simpson said in 1971 before the piece was used at the World Championships: "The conductor is not expected to beat faster and faster; the actual pace of the musical thought increases without the need for that.

So he has to hit the right tempo at the start, or he will be in dire trouble!"
We will wait and see then.
Different energy

The following day comes the expulsion of energy of a different sort and the 14 entertainment programmes that should provide the packed audience with enough musical variety to keep any pulse from dying a death of boredom (including the judges Ian Porthouse and Derek Southcott).
What we may be served up with though could be equally as intriguing, as the desire to deliver something fresh and inventive will be balanced with the need to play to strengths and engage with an appreciative audience that knows what it likes.
Don't therefore expect the type of programmes the Brass in Concert heavyweights such as Cory, Tredegar, Brighouse and Foden's come up with each year, but do expect something a little less earnest, with a touch more humour and showy pizzazz.
---
So who will win?
A new year and a clean contesting slate for each of the 14 bands - although there are those that travel to Skegness with a little more substance to their title winning credentials than others.
Chief among them will be reigning champion Virtuosi GUS, under the baton of Adam Cooke, who made a solid debut impression with the band at Brass in Concert, and 2012 winners Flowers, who have been on an active recruitment drive as they seek to make the step up to the top tier of Championship Section competitiveness in 2014.
Carlton Main Frickley enjoyed a fine 2013 and will be confident of finally claiming a first Butlins title after their solid performance last year, whilst the ever enigmatic Desford Colliery make a welcome return to action after a bit of a 'gap year' sabbatical.
The form book suggests the potential winners coming from this quartet, although the likes of Woodfalls and EYMS could be worth a good eachway bet, and the dark horse may well be Redbridge, who are due a bit of contesting luck to give Jeremy Wise a decent contesting send off.
After that it's anyone's guess, although Aveley & Newham and East London Brass could spring the odd surprise.

4BR Prediction:
1. Flowers
2. Virtuosi GUS
3. Desford Colliery
4. Carlton Main Frickley
5. Woodfalls
6. EYMS
Dark Horse: Redbridge