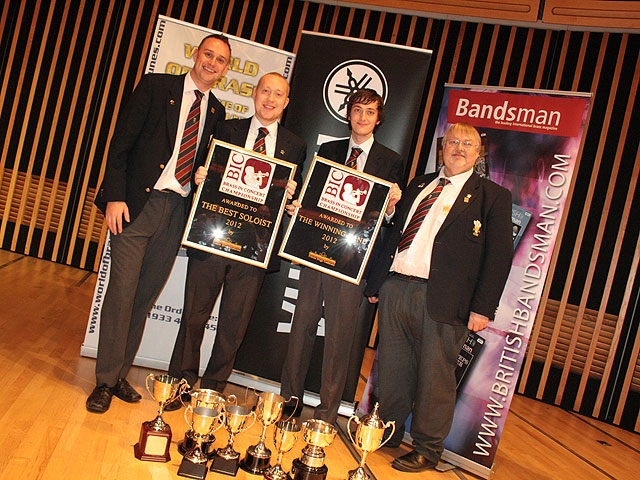 Brass in Concert Boy Band: Cory take most of the 2012 prizes on offer...

Thankfully, it looks like the X Factor era of amateur freak show entertainment is coming to an end.
Over in America, the almost omnipotent Simon Cowell (who once had the brass neck to ask the Fox network to reschedule the World Series to accommodate his 'talent' show) has seen his flagship programme plumb the rating depths.

Third rate tripe

It seems even the American viewing public has had enough of third rate tripe being shoved down their throats. X Factor USA now gets fewer viewers than an ITV3 afternoon repeat of 'Heartbeat'.
Perhaps the great Karaoke Suaron should have taken some advice from the people behind Brass in Concert.
Just when things were about to go belly-up with an increasingly tired format, they took the brave decision to boldly reinvent the contest as a flagship event that promoted talent, excellence and artistic merit rolled into one.
Free of artistic restriction

So whilst ITV audiences can still look forward to the usual 'roller coasters of emotion' and incredible 'journeys of self discovery' from wannabes tunelessly belting out execrable pop standards, the knowledgeable folk who pay their money to come to The Sage on Sunday will enjoy 11 class acts delivering top notch entertainment 'free of artistic restriction'.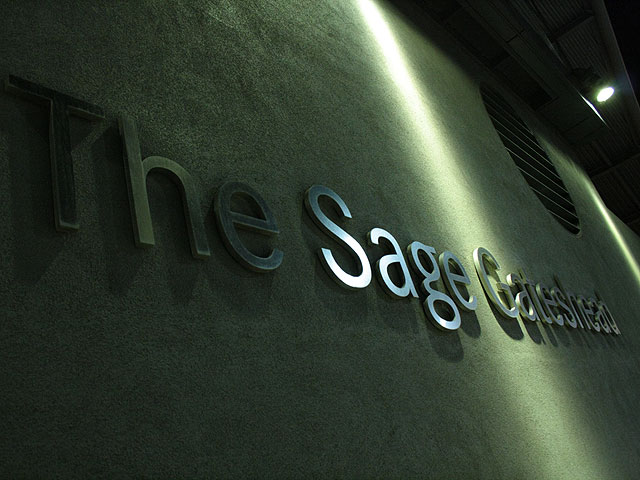 Sparkling new re-invention

Little House on the Prairie

In plain English, that means there shouldn't be the brass band equivalent of a plastic boy band or opera singing ex-care worker with six kids and a back story out of 'Little House on the Prairie' in sight.

There should however be plenty of inventive programmes full of clever wit and intelligent themes, new arrangements and original compositions, cracking soloists and lots and lots of free-thinking presentation.
Selecting a winner

And thanks to an equally progressive method of selecting a winner, the 2013 champion will not be decided by premium rate telephone line voting either, but by an experienced panel of top class judges looking to reward quality of performance (Paul Cosh & Stephen Bulla), programme content (Mike Kilroy) and entertainment and presentation (Jo Wheeler).
The separate solo prizes are in the capable hands of Les Neish.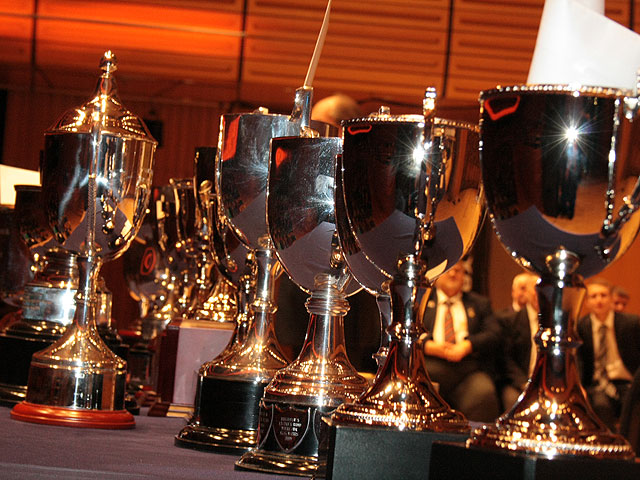 Not decided by a premium line telephone vote

Plaudits

Jackie and Paul Beere, as well as the rest of the Brass in Concert team of advisers, sponsors and presenters all deserve the plaudits for being able to call a stop at just the right time to a format that was long past its sell by date.
As a result, as X Factor plummets to its overdue demise, Brass in Concert flourishes. Simon Cowell would do well to try and blag a ticket this weekend.
Top ranked bands

The 37th Brass in Concert Championship has attracted an exceptionally strong field of contenders - with invites taken by 11 of the top 20 ranked bands in the world.
Changes in the artistic ethos and marking system have also placed the emphasis on them bringing something new to the event - especially with the concepts behind their own 23 minute programmes.
There is still a place for the tried and tested, but not in the type of endless 'Groundhog Day' rehashes that lack invention and originality.
Quality first

Quality of performance still comes first, but quality alone will not win the £4000 first prize. Now there is a balance to seek with the other disciplines of programme content and entertainment/presentation which make up the total percentage of marks.
As Cory showed last year, get the first part right and you are halfway home, but only if you back it up with a well defined theme, classy arrangements and original music, stunning soloists and a polished bit of showbiz razzmatazz.
They got it nigh on perfect in 2012, leaving rivals floundering in their wake, so it will be interesting to see what Philip Harper's fertile musical imagination has come up with this time around.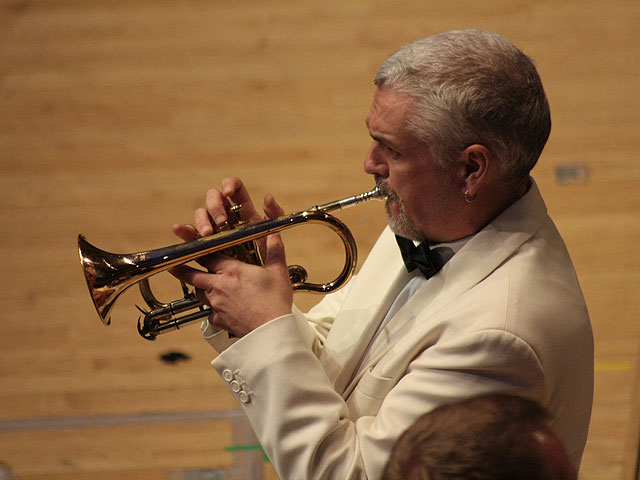 Stunning Stewart: Best Soloist winner Steve Stewart of Cory

Not lost

The manner of their victory was surely not lost on the long reigning 'Entertainment King' Richard Evans, who would have certainly taken stock of the musical sea change that ultimately engulfed Cory's rivals.
Playing 'Hootenanny' last year was a bit of a Harvey Smith moment – a fun but futile two finger gesture with reigning champion Leyland that played to the crowd but not the judges.
However, he is too canny an operator to know that he can no longer rely on lollipop favourites if he is to reclaim the title - however much his adoring fans love them.

That said, you don't win here nine times without the odd bit of reinvention - so watch out for the old master back on tip top form.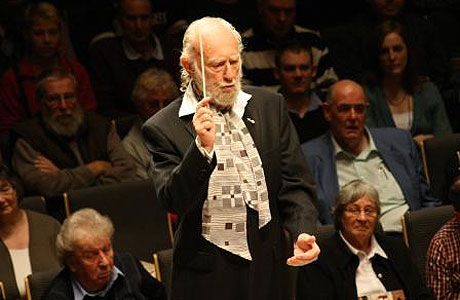 King Richard X in 2013?

Alchemy

Tredegar's entertainment alchemy has yet strike gold here - but they have come mighty close, claiming the 'Entertainment & Presentation' award in 2010, the 'Quality of Performance' prize in 2011 and ending third overall for the second year running last time out.
Bold, inventive and always well prepared, they will be one of the favourites given their recent contesting record, but can they finally come up with an overall 24 carat entertainment mix, or will it be another bronze tinted near miss?
Base metal

Meanwhile, Grimethorpe also endured a base metal reward last year. They ended a rather subdued fifth, so will they make any tweaks to their familiar brand of well loved brass band entertainment under Dr Robert Childs to claim a 16th Brass in Concert title?
Never underestimate Grimey with a point to prove, but they will have come up with something new from the old Barnsley magic box of tricks if they are to be in the mix once more.
Recurring tale

Fairey almost delivered a corker last year in coming fourth with Reid Gilje at the helm - a bit of a recurring contesting tale of late.
Seven time winner Garry Cutt takes charge of a band that has time on its side after missing out on the Albert Hall, and whilst a first win since 1996 is a bit of a long shot, you never can tell with the Marple Maestro pulling the musical strings.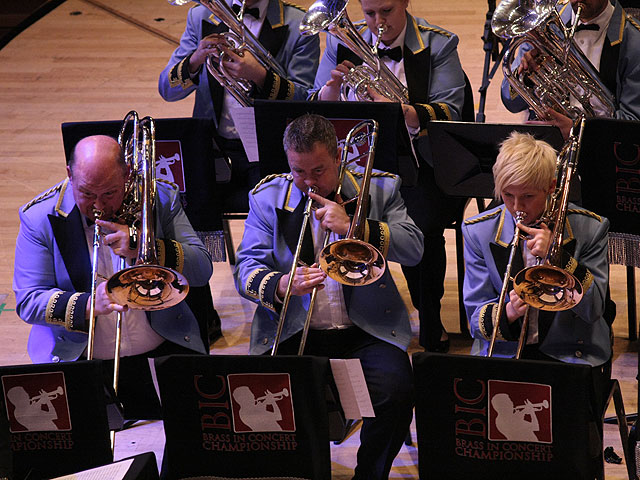 Can Fairey return to winning ways this year?

Shorter odds

Shorter odds will surely be found for fans of 2006 & 2007 champion Brighouse & Rastrick and 2009 winner Foden's - both led by Anglo-Norwegian trumpet stars in Martin Winter and Allan Withington.
These really are a pair of the most innovative brass band thinkers around - not always to traditionalist's tastes here it must be said, but never less than thought provoking and highly entertaining.
So will they bring a bit of full fat Nordic invention from across the North Sea, or will they opt for something a little less musically calorific to suit local palettes?

Not ones to miss whatever tickles your taste buds.
Foinavon

Dark horse winners are a rare breed here - with Yorkshire Imps the last to do a bit of a Foinavon back in 1995.
No outsider has really come close since, but in the likes of Flowers, Virtuosi GUS, Whitburn and Carlton Main you have a quartet of high class runners more than capable of claiming a podium place at least.
Innovation

Whitburn have shown real innovation on their last few appearances without much of an end result, so it will be interesting if they have tempered their more radical entertainment inclinations under Anne Crookston.
When they have got it right they haven't enjoyed much luck either, but that that could change if they have been able to find the right mix of the exotic and eclectic.
Emotional minds

Meanwhile, Virtuosi GUS gained a great deal of benefit in making a long awaited return last year - going on a few months later to claim the Butlins title in Skegness with classy aplomb.
Emotional minds have been elsewhere of late though, so the talented Adam Cooke will need to coerce a commanding performance from his band on his Brass in Concert debut if they are not to end up with the also-rans.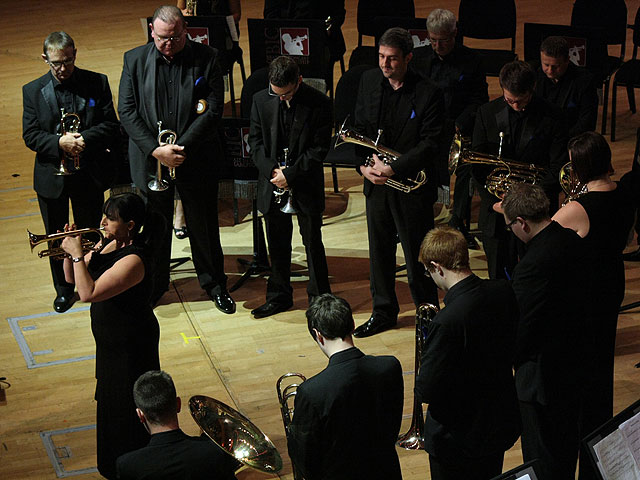 Something different from Carlton Main again?

Solid contenders

Finally, two solid contenders who will fancy their chances from opposite ends of the draw in Carlton Main Frickley who has been on sparkling form of late, and the increasingly impressive Flowers.
The Yorkshire band can always be relied on to deliver something a little bit different here - sometimes more successfully than others - and will be led on this occasion by the ever inventive Leigh Baker.
Flowers meanwhile has gained a great deal of top flight respect for well thought out, solidly delivered programmes under Paul Holland.
They return to the contest for the first time since 2010, hoping to deliver a significant stamp of their undoubted quality against a high class field of rivals.

Iwan Fox
---
Who will win?
If you haven't got a ticket then you will be certainly missing out, so you may as well follow the action on 4BR as we give our opinions as the contest day unfolds.
Cory remains the favourite - their combination of musical polish and showy pizzazz has set new standards and effectively ticks the appropriate boxes in the new marking system too.
It will be up to the likes of Foden's, Leyland, Tredegar, Brighouse & Rastrick and Grimethorpe to find a little something extra if they are to stop them retaining their title - although having had a sneaky peek at the all the programmes, you suspect it may be very close if they do.
As for a dark horse? Fairey may just be the band that surprises them all.
4BR Prediction:
1. Cory
2. Foden's
3. Leyland
4. Tredegar
5. Brighouse & Rastrick
6. Grimethorpe
Dark Horse: Fairey