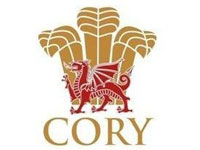 1. Cory (Philip Harper)
Draw: 13

Impressive opening & the music flows as it should. Well done.
4 – Good tempo and neat triplets – well graded to 10 all well balanced.
11 The music has energy & style.

The music has character & I enjoy it through to 18.

Atmosphere created & at 19 the music flows.
Euphonium solo – excellent – continued by all soloists – musical & well shaped.
24 – brilliant playing this to bar 329 where we create atmosphere – what great bass playing.
I sit back & enjoy this through to the close.
David Read
---
A tasteful opening – well detailed and flows well to 2 - Nothing overdone here – much to commend in the approach to 4 - Brisk tempo.
The links work well to 6 and onwards. This all sounds comfortable and is well measured in the transition to 10.
Tender moments ensue. Poco rall well judged.
11 - full of fire. I don't hear all the actual detail. Good declamatory troms. Don't overcook the bass line.
13 - fine. 14 - has good contrasts. Molto Rall – fine.
18 - this is well thought out.
19 - Pleasing soloists.
20 - Euph in fine form – well supported by all.
21 - Opening chorale is fine. Euph – bravo – Flug and basses also – Horn – all play their part in this well controlled section.
22 - solo cornet excels, as does the baritone. Piu Lento – bravo sop. Basses link well to 23, where there is a feeling of reflection in the music.
24 - a fine opening. Top class detail – fine playing by all.
27 - fine troms – Misterioso – Yes!
28 - a fine build to the music is made. Poco Maestoso has the right intentions. 31 also.
32 - Controlled 'f'' yet nothing lacks.
33 - Excellent detail to 34. A fine sound. Full of intent
35 - Drama & Passion.
Close - Conviction.

What a fine show. A performance of great merit, music & commitment.
Bravo all soloists, conductor & band for this show.
Thank you very much.
Derek Broadbent
---
Smooth start in horns is not sustained in basses.
Good definition in solo lines and well matched. Accents not always went in carillon, but effective start.
Great tempo from Allegro and lines link so well together. Dynamics were wide ranging, but lower end can get a little rough.
Good link to 10 and expressive lines. It all fits so well.
Slight tuning into 11. Excellent troms at 12 and it develops with great excitement.
The contrasts are found in styles and dynamics and it all sits comfortably together. Occasionally brash sounds are apparent in lower end though.
18 - Very atmospheric. 19 - Not quite even and balanced, but solo lines were matched and confident.
Super euphonium and ethereal sounds at 21 to support. Organ like 252 with great soloists and you take risks in dynamics.
Good duet, super sop but lapses from bass. 23 is almost dreamy – needing more prominent perc.
Dramatic stuff from Allegro and it really grips the listener.
Super troms and you light the fuse from the Misterioso.
31 - has some loss of clarity but it explodes to 32 which is bursting but you restrain it so well.
Glorious sounds then at 34 and a tumultuous ending.

What music, what drama, what character! Thank you!
Alan Morrison
---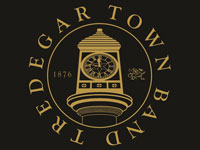 2. Tredegar (Ian Porthouse)
Draw: 5
Excellent opening, the music flows
4 - Confident triplets well measured. Musical in concept

8 - Descending passages fine.
11 - Rhythmic

12 – Trom just slight discomfort as we progress – I am impressed with the quality of sound. Well done Eb Bass.
19 – Good musical flow and I am impressed with the soloists
24 – All triplets are secure rhythmically.

What a sound. An excellent performance - secure and musical and soloists played with security.

The only slight lapse was at 12.

David Read
---
A real pleasing opening well directed to 2, where you give full sound and we hear confident playing to 4 – Brisk, but I do like the general detail to 7. All this works and nothing overdone.
A good transition is made to 10 – so confidently done here. Lovely troms and good effect to 11 where you take off again.

12 – Troms a bit messy. 13 – great 14 – A good change made, but I don't hear all the cornet semis here
15 – Bold playing to 16 but after this it is a bit exaggerated. Rall is excellent

18 – A good section again to 19 – Good solo lines – all flow well to 20.

20 – Euph confidently played to 21. Good chorale , expressive flugel and a lovely pp is heard.

22 – Cornet and baritone first class. Beautiful. Eb Bass just a blip.

23 – Has a good musical feel to it
24 – Euph does well – full of fire – good detail and works well to 27 – Troms could have ready to bite.
Misterioso – such good effect 28 – well detailed – fine playing to poco maestoso – where you show musical drama.
31 – Well thought out to 32 – A lovely ensemble sound and detail to 34. Such drama in the clarity and commitment to a fine ending is made to a performance of such merit. Bravo soloists and such musicality.

Not without some mistakes but so much to commend.

Thank you very much. Fine band and conductor alike.
Derek Broadbent
---
A super start in horns is also matched in quaver lines at 1. Some rits affect the lead but it flows well. It is bold but is virtuosic.
All solo entries link well and we hear a well organised transition to 10.

This is expressive if a little heavy sounding in some entries. Bar 120 more contrast?

12 - commanding troms if just a little OTT to finish. The march has just the right pulse and the excitement level is red hot with all of the detail evident. 18 is atmospheric and good Eb Bass.
19 - is well controlled with confident and well matched solo lines. Euph could take more time at 20 but is very impressive through 21.

All solo lines are expressive and music has meaning, so well linked together. Minor blip in Bb bass but the dreamlike atmosphere is apparent at 23.

24 - has drive and clarity. Excellent troms at 27. Some overblowing at 31 but this has quality stamped through it and is so well directed. The excitement at 32 is admirable and makes the impact at 34 huge.

Wonderful sounds and clarity with detail in the well organised ending.

Simply superb playing!
Breathtaking stuff from the word go with great solo lines and a stunning final section

Alan Morrison
---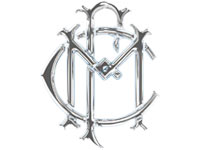 3. Carlton Main Frickley (Phillip McCann)
Draw: 7
Impressive opening – musical – quality sounds.
4 - All goes well, perhaps the triplets could have more clarity. Fine sounds - confident - Euph/Bass Trom not together at bar 151.
The march lacks the nobilemente character - moving on.
Eb Bass fine
19 - Good flow - Euph excellent and all soloist secure - Well done (and also very musical too)
24 - Sound hurried and you are over the tempo marking - What a pity. I would not mind but it lacks clarity.

I enjoy much of your playing and it is not without flaws, but always impressive.

Confident performance, only slight lapses and some lack of clarity and the triplets.

David Read
---
A most musical opening, well directed, fine dynamics. A big sound – don't ovedo it at the top! A lovely approach to 4 with fire indeed and no lack of drama or detail here.

Fine to 7 and onwards. A good transition is made to 10. Please don't over articulate the cornet semis - it spoils. 11 - a bit overcooked. 12 - Declamatory troms here to good effect - exciting stuff ensues.

14 Brisk tempo. I don't hear any of the actual detail here. 15 - a bit overcome for my taste - but there is no lack of commitment in the playing.
18 - a good transition to 19 - solo cornt in good form - well supported by all. Sop low f#? 20 - Euph in fine form - well supported by all to 20 where good chorales are heard. Fine flugel - sop and horn - pp fast.

22 - cornet and baritone excel! Piu lento - bravo sop. All nicely linked to 23 - smooth to 24 - Brisk - a bit of a scramble!!
27 - Bold playing here - good troms. Misterioso works well. 28 - to good effect. Poco Maestoso - has good conviction. 31 - 32 fine.
32 - A good full sound - but do watch. The upper cornets - they get a bit overdone. 34 - no lack of commitment here. 35 - powerful and you close with great conviction.

A performance of great merit, but not totally spotless. Please watch those upper sounds, but thank you very much band and conductor alike.

Derek Broadbent
---
Expressive horns after a slight split initially. 1 - had good definition and it all linked so well. So well shaped with super sounds in upper levels.
4 - minor blemishes but it has vitality if just a little hurried in places. Excellent transition to 10 but your try too hard to express in the semi quavers making them uneven. Untidy link to 13 but immense trombones.

14 – The march is lively and needs to sit back more to be really convincing. Some super sounds are evident though. Great atmosphere at 18 – Eb bass not exact
19 is expressive and flows well. Excellent euph observing the dynamics. Good link from bass trombone. Restrained sound and excellent solo contributions from all around the stand.

A fantastic middle section just spoilt a little basses into 23. A dreamy atmosphere to close.

24 has unitdy moments because of the pace. Super troms though and transition to 28 impressive tutti sounds and it all links so well making sense of the writing.

32 is so well restrained making the impact at 34 so impressive. Such a well organised bravura ending.

Some fantastic moments not least the luscious slow section with soloists of the highest order. Not without untidy and brash moments but superb excitement.

Alan Morrison