161st British Open Championship
Symphony Hall, Birmingham
Saturday 7th September
Draw: 9.00am
Starts: 10.30am
---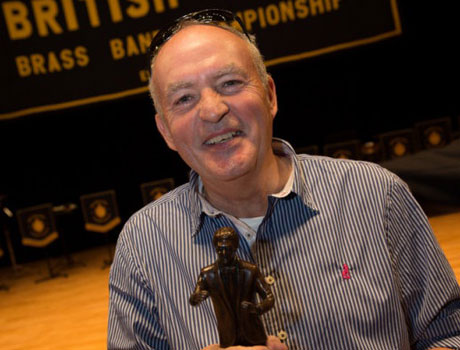 Can Allan Withington pick up a second Mortimer Maestro Trophy?

Not for the first time, and undoubtedly not the last in its prestigious history, the 161st British Open will take place against a back drop of murmuring dissent.
Somehow though, it always seems to bring the best out of the old contest.
Grumbling spleens

This time around grumbling spleens have been vented over registration issues and the choice of test piece.
Rumours have spread that star players have been brought (or bought) in to bolster artisan ranks, whilst contest snobs are said to be turning their musical noses up over a reworked fantasy on infidelity that makes Simon Cowell's recent dirty linen looking like an advert for Persil washing powder.
All before

The British Open has seen it all before.
In fact, exactly 100 years ago complaints raged about professional 'foreign players' and the music that was to be performed at the Zoological Gardens at Belle Vue.
According to the 1913 rules, 'foreigners' were to be banned from playing if they were not resident for six months 'in the town or within a distance of four miles or thereabouts, of the town from which the band is entered'.
The musical complaints surrounded yet another contest 'Souvenir' – this time of Gounod (by this time players had endured enough 'Gems' and 'Reminiscences') – which by all accounts was a pretty unmemorable selection box of the 'highlights' of the operas of all things, a French composer.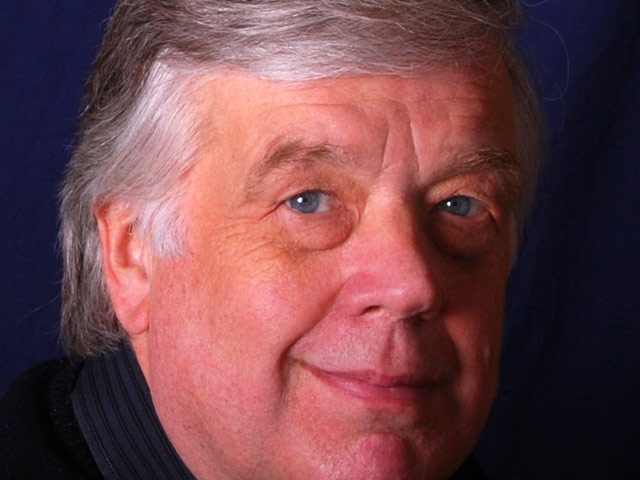 Test Piece composer Stephen Roberts

A century later and the same tired old arguments rage on. Now as then, bands got around the first problem and simply got on with the other.
Silence

However, with today's air fares cheaper than an Edwardian charabanc from Bacup to Bradford, and Stephen Roberts's highly enjoyable take on 'Arabian Nights' enabling players to jump through more crowd pleasing hoops than a circus acrobat, not many of Saturday's contenders have aired their official outright opposition about either topic.
Their silence speaks volumes in the present age of star player shortages and blockbuster test piece challenges.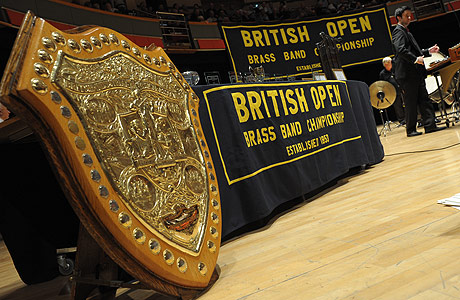 The prizes on offer...

One without the other

Bands may say they are inherently opposed to rivals being able to sign up economic migrant musical talent (either from other UK bands or abroad) to perform on yet another test piece based on somebody else's original work, but they also know only too well that without the one, they won't be able to do well enough on the other.
100 years of the British Open hasn't changed that.
Changes

To its credit, the contest organisers are slowly but surely trying to break the event free of its historic shackles of conservatism.
Critics may not agree with how they are going about it, but they are at least doing something to protect the future of the most famous major contest of all.

UKIP band supporters may be aghast to find out that in the next few years we may even see European bands getting an invite.
The Brits may say they all want a level playing field, but the reality is that they have no desire to allow antiquated registration rules to affect their own chances of gaining an advantage over their rivals - especially at this level of competition.

Could we be seeing a European challenge in years to come?

Alternative proposals

Just enquire of contest controller Frank Hodges that after being asked, how many bands actually contacted him with any suggestion of alternative registration proposals to the ones he is currently implementing for both the Open and Spring Festival events.
You may be surprised to learn that his post bag hasn't exactly been bulging with letters of discontent.

These bands know a good deal when they see it.
After Saturday's title has been decided, you suspect the organisers won't be fielding many complaints from the listeners in the audience either.
Nubile

There is nobody alive now to recall Lieut Charles Godfrey's 'A Souvenir of Gounod', but even with excerpts of 'Faust' and 'Sapho' among his operatic hits, it surely wasn't as colourfully nubile or as stamina sapping as Stephen Roberts's cleverly conceived, audience friendly fantasy on Rimsky Korsakov's 'Arabian Nights'.
Even those lauded (or even loaded) star players may find themselves breaking into a cold sweat thanks to the uncomfortable tests of virtue the composer has set them.

Thankfully though, unlike all but one of the Arabian Sultan's one night stands, they don't face having their heads lopped off on Sunday morning if they haven't quite mustered favour with their personal performances.
The paying punters will love it.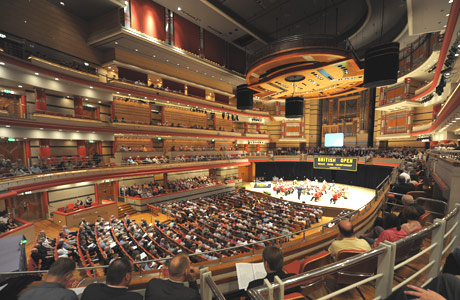 The crowds should be back this year...
Pelvic floor

As always over the past 100 years, there is no secret formula to winning the British Open title - although on this occasion any conductor who can capture sultry eroticism of Scheherazade's razor sharp story telling mind and Rubik's Cube pelvic floor will surely fancy their chances of claiming the famous Gold Shield.
---
As for a winner?

A hard one to call, although with ten former champions in the field of 17 bands it's a bit of a long shot to expect a new name to appear this time around.
With the music posing such a formidable test of collective character and stamina from start to finish (the solo cadenzas are fearsome, and the ensemble lips take one heck of a bashing) the best prepared bands may have the edge on this occasion.
There is also the added intrigue of husband against wife (the Gray household) an emotional last appearance from John Berryman and more than a few bands sweating on finding themselves awaiting the relegation chop to the Grand Shield.
Sultan's blade

That means a top six for us that we think may well contain the likes of Foden's, Cory, Black Dyke, Leyland, Grimethorpe and Brighouse & Rastrick with a dark horse coming from the top ten finishers of Fairey, Virtuosi GUS, Scottish Co-operative and Carlton Main.
After that it's a possible meeting with a razor sharp Sultan's blade for some.
So why not join the 4BR team as we bring you all the action from Symphony Hall – from our live analysis and twitter comments on each performance, the great images from Ian Clowes and all our the news, views and interviews before and after the event.
4BR Prediction:
1. Foden's
2. Cory
3. Black Dyke
4. Leyland
5. Grimethorpe
6. Brighouse & Rastrick
Top Ten Dark Horses: Virtuosi GUS, Fairey, Co-operative Funeralcare, Carlton Main Frickley