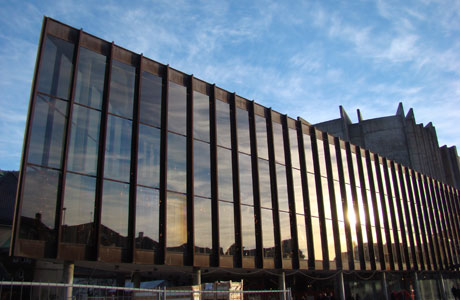 Like the prow of a mighty ship - the magnificent Greighallen

Once again all roads lead to Bergen.
The 2013 National Championships take place this weekend at the wonderful Grieghallen with 74 bands from all over this wonderful country making the trek to enjoy the very special contesting atmosphere that lights up the building all weekend with music, colour, laughter – and quite a few celebratory tears too.
Subscribe

The success of the event is now such that it is covered by national television thanks in small part to the excellent organisation headed by Stig Ryland and his team.
To subscribe, go to: www.4barsrest.com/news/detail.asp
The success of the introduction of the Fifth Division last year has giving Norwegian banding a real foundation stone on which to build for the future, with definable levels of excellence all the way up to the stunning Elite Division contest.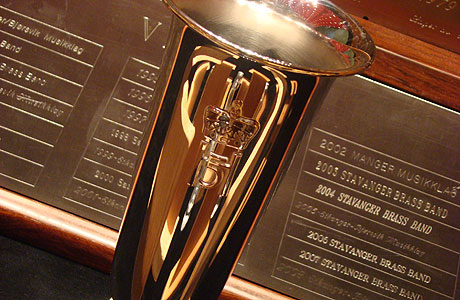 History is being made each year in Norway

Banding history and tradition is respected, but unlike the UK, it is not a dead weight that draws the lifeblood out of progress.
Sit back

Where else can you sit back and savour the prospect of hearing the latest contemporary music from the likes of Torstein Aagaard-Nilsen and Hakon Berge as well as Eric Ball, Leslie Condon and Gilbert Vinter.
There is no doubt about it - the Grieghallen in Bergen is the place to be this weekend – although sitting in your front room watching the action as it unfolds without having to worry about the rather extortionate cost of a real pint of Norwegian lager comes a close second.
4BR will of course be making the trip across the North Sea once more - providing live commentary on the Elite bands as well as bringing you a flavour of what is going on over the two days through the 4BR site daily blog, Twitter (#nmbrass).
Iwan Fox