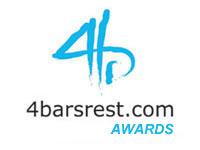 Back to introduction and categories

Always an interesting category this one - with such a diverse list of potential winners to choose from.
Although there was plenty of doom and gloom to report on, there were also plenty of people prepared to take a punt on doing something innovative too.
Our five come from differing areas of the banding movement.
---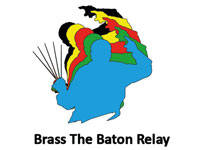 Brass the Baton
4BR has been a critic of much of what Brass Bands England has done in the past.
However, the Brass the Baton initiative led and inspired by Liaison Officer Terry Luddington was a perfect example of what they should be all about - as they did it so well.
It gave bands and their players the length and breadth of the country the opportunity to play an active part in a sporting year to remember – and plenty did so too thanks to the excellent organisation and the multiple choice PLC music.
---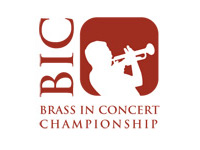 Brass in Concert
An old contest with a brand new outlook in 2012.
The decision to radically overhaul the whole ethos of Brass in Concert was a high risk strategy that paid off big style.

From the mission statement to the transparent marking system, the taster sessions and youth band concert – there is now no doubt The Sage Gateshead hosts the best brass band entertainment contest in the world.
---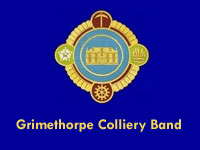 Grimethorpe Besson Youth Band
Grimethorpe's decision to create their own youth band set up was seen by some rivals and critics as a bit of a post 'Brassed Off' PR stunt – but it has proved to be an inspired success story in 2012.
With the provision of musical education in England now spearheaded by the 'Musical Hub' system, Grimethorpe (and others) has led the way.

They now provide over 100 young players with the opportunity of improving their skills and enjoyment by gaining regular additional tuition and inspiration from some of the very best players in the banding world.
---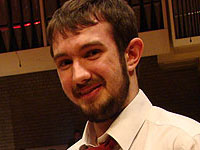 Josiah Walters
A renaissance youth like no other it would seem:
The teenage Scotsman is not just a pretty remarkable prize winning bass trombone player – claiming the 'Best Soloist' Award at the National Youth Championships in 2012 with Carnoustie & District Youth Band (amongst others during the year), but he is also a composer and arranger of considerable talent too.

So much so that this year he was commissioned to write the B Section set work for the European Championships in Perth in 2013.
---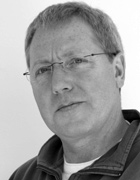 Mike Kilroy
A highly respected player who is carving out a new musical career in the most impressive fashion – as shown in various guises in 2012.
His busy raft of adjudication appointments revealed a thoughtful, meticulous contest judge who rewarded insight and musicality as well as good tuning and technical proficiency.
In addition his role in the painful rebuilding process following the Bolsover Contest was sympathetic, understanding and highly professional.

All that and he also revealed a fine talent for musical journalism too!

Back to introduction and categories