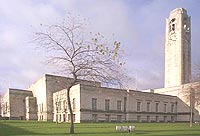 Saturday 17th March

Adjudicator: Derek Broadbent

Test Piece: Mountain Views (Bertrand Moren)

Commences: Follows Second Section results

---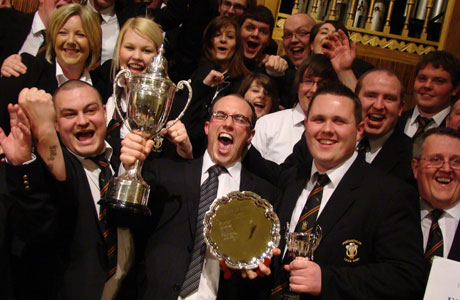 Which band can follow Pontardulais to the First Section summit this weekend?

The one thing Wales isn't short of is bloody mountains.

It's said that the reason why so many Welsh women walk with a permanent stoop is because they are always lagging up steep sided valley streets with two bags of heavy shopping under each arm.

North, South, East and West – even the rugby posts lean at a 45 degree angle.

Brecon Beacons

Bertrand Moren's own 'Mountain Views' certainly isn't inspired by anything quite like a hike over the Brecon Beacons, so his chocolate box evocation of all things Alpine shouldn't be a problem for the MDs to get inspiration from – even though it seems to have involved nicking bits of an old Randy Crawford pop tune and plenty of crash bang wallop effects.

It's a piece that should be well within the technical capabilities of the seven bands on Saturday, although they will have all been well versed in the usual homilies of not being complacent about its transparent challenges and treating the undulating terrain with respect.

Flip flops

This one may not need a musical ice pick and crampons to overcome, but neither should it be approached in a pair of flip flops and a casual woolly jumper.

Whoever does reach this particular summit ahead of their rivals will head to Cheltenham with a proud Welsh record of achievement to maintain.

Last year's qualifiers returned home in 5th & 16th places, although the Principality can boast wins in 2008 & 2009 and five consecutive top six finishers.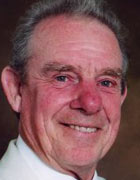 Plenty then for Derek Broadbent (right) to enjoy in the box (even if he may have to show a bit of patience with the audience taking their time getting into the hall as they try and catch a glimpse of the Grand Slam rugby action)

Top section title

The alphabetical list of runners and riders is headed by Welsh League Champion Abergavenny Borough, who claimed the top section title in Blaenavon late last year despite only coming 4th.

Craig Roberts will look to build on the encouraging form they did show at times in 2011, whilst there was plenty to build on at the Welsh Open against a strong field of domestic rivals as they seek their first qualification place since 2003.

Favourites

Burry Port could be a short priced favourite to make their first National Finals appearance since 2006 (although that was at the Albert Hall in the top section).

Mike Thorne leads a very confident band that came runner up in the Welsh League series despite missing one of the three contests.

They didn't play anywhere near their true form at the Welsh Open where they came a disappointing 8th, although 19th at the Senior Cup seemed to provide the catalyst for their recent renaissance.

Crafty move

Deiniolen has made the crafty move of utilising the talents of Neil Samuel, who has already claimed the North West Area title on this piece in Blackpool a few weeks back.

A solid band that has grown in confidence over the last few years, they also claimed a runner up sport at the North Wales BBA contest, so should be in decent form as they seek their second qualification place in three years.

Experience

Gareth Pritchard will be sure to use all his experience as he seeks to lead Lewis Merthyr back to Cheltenham following their promotion from the Second Section.

They were unlucky there in coming 15th, but showed their quality in winning the inaugural Welsh Miners Entertainment contest, coming runner up at Blaenavon and posting a solid showing at the Welsh Open earlier this season.

Outpost

Penclawdd Brass is another band looking to make a long awaited appearance at the National Finals after last qualifying in 2006.

The vastly experienced Tony Small does a remarkable job in this banding outpost of West Wales and is developing a strong ensemble under his command that will look to push on from last year's 5th place finish.

Talent

At the other end of the experience spectrum is the talented Jamie Jones at Rogerstone, who certainly found the more treacherous mountainous terrain of 'High Peak' very troublesome at Butlins where they ended 23rd.

They last qualified for the finals in 2000, so a return is overdue for a developing band.

Strong challenge

That just leaves the strong challenge that should come from Tylorstown.

Gary Davies has a solid band under his command that showed a great deal of quality in coming 7th at the Welsh Open as well as just missing out on a trip to Cheltenham last year when they came 3rd.

Iwan Fox
---
Who will win?
A well matched field, but Burry Port and Tylorstown look the two most likely to battle to plant their flag on the peak of this summit.

They should head to Cheltenham, pushed all the way by Abergavenny, Lewis Merthyr, Deiniolen, Penclawdd and dark horses Rogerstone.

4BR Prediction:

1. Burry Port
2. Tylorstown
3. Abergavenny Borough
4. Lewis Merthyr
5. Deiniolen
6. Penclawdd

Dark Horse: Rogerstone
---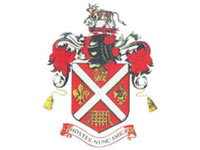 Abergavenny Borough
Conductor: Craig Roberts

Last 16 Years:
2011: 7th (D. Griffths)
2010: 5th (S. Sykes)
2009: 3rd (G. Ritter)
2008: 4th (G. Ritter)
2007: DNC
2006: 9th in Championship Section (N. Weeks) (rel)
2005: 10th (A. Williams)
2004: 8th in First Section (P. Harper) (prom)
2003: 2nd (L. Price)
2002: Winners of First Section (D. Childs)
2001: 6th (B. Howard)
2000: 7th (B. Howard)
1999: 4th
1998: 6th
1997: 8th
1996: Winners of First Section
---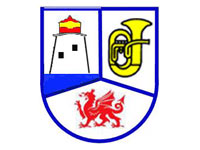 Burry Port Town
Conductor: Michael Thorne

Last 16 Years:
2011: 4th (M. Thorne)
2010: 9th in Championship Section (C. Roberts) (rel)
2009: 8th (C. Roberts)
2008: 4th (P. Bailey)
2007: 4th (M. Thorne)
2006: 2nd (M. Thorne)
2005: 7th (M. Thorne)
2004: 8th (D. Evans)
2003: 3rd (D. Evans)
2002: 5th (P. Bailey)
2001: 8th (M. Thorne)
2000: 7th (M. Thorne)
1999: Winners of First Section (prom)
1998: 3rd
1997: 2nd
1996: Winners of Second Section (prom)
---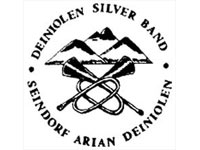 Deiniolen
Conductor: Neil Samuel

Last 16 Years:
2011: 9th (G. Saynor)
2010: 2nd in Second Section (G. Saynor) (prom)
2009: 2nd (G. Saynor)
2008: 9th in First Section (G. Saynor) (rel)
2007: 7th (G. Saynor)
2006: 8th (W. Williams)
2005: Winners of Second Section (G. Saynor) (prom)
2004: 4th (W. Williams)
2003: 5th (R. Wyatt)
2002: 9th in First Section (J. Cant) (rel)
2001: 9th (E. Landon)
2000: 4th (R. Wyatt)
1999: 4th in Second Section (prom)
1998: 2nd
1997: Winners of Third Section (prom)
1996: Winners of Third Section
---
Lewis Merthyr
Conductor: Gareth Pritchard

Last 16 Years:
2011: 2nd in Second Section (G. Pritchard) (prom)
2010: 3rd (G. Pritchard)
2009: 7th (G. Pritchard)
2008: 5th (G. Pritchard)
2007: 10th (L. Price)
2006: 5th (L. Price)
2005: 4th (L. Price)
2004: 9th (B. Buckley)
2003: 7th (L. Harries)
2002: 4th (L. Harries)
2001: DNC
2000: DNC
1999: DNC
1998: 8th in Championship Section (rel)
1997: 7th
1996: 4th in First Section (prom)
---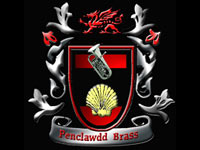 Penclawdd
Conductor: Tony Small

Last 16 Years:
2011: 5th (T. Small)
2010: 10th in Championship Section (T. Small) (rel)
2009: 10th (T. Small)
2008: 5th in First Section (T. Small) (prom)
2007: 4th (T. Small)
2006: 2nd (T. Small)
2005: 8th (T. Small)
2004: 3rd (T. Small)
2003: 2nd in Second Section (T. Small) (prom)
2002: Winners of Second Section (N. Seaman)
2001: 8th in First Section (T. Small) (rel)
2000: 6th (T. Small)
1999: 6th
1998: 7th
1997: 8th in Championship Section (rel)
1996: 8th
---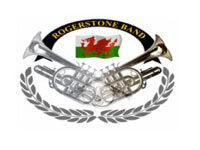 Rogerstone
Conductor: Jamie Jones

Last 16 Years:
2011: 6th (J. Jones)
2010: 7th (J. Jones)
2009: 3rd in Second Section (J. Jones) (prom)
2008: 3rd (M. Hutcherson)
2007: 4th (C.B. Buckley)
2006: 7th in First Section (G. O'Connor) (rel)
2005: 9th (C. Thomas)
2004: 7th (C. Thomas)
2003: 4th (C. Thomas)
2002: 4th (C. Thomas)
2001: 4th (C. Thomas)
2000: Winners of Second Section (A. MacDonald) (prom)
1999: 5th
1998: 5th
1997: 3rd in First Section (rel)
1996: 8th
---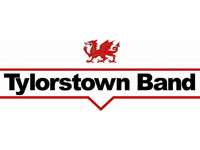 Tylorstown
Conductor: Garry Davies

Last 16 Years:
2011: 3rd (G. Davies)
2010: Winners of Second Section (G. Davies) (prom)
2009: 4th (G. Davies)
2008: 2nd (G. Davies)
2007: 8th (G. Davies)
2006: 2nd (G. Davies)
2005: 10th in First Section (L. Bowden) (rel)
2004: =8th (A. Morton)
2003: 3rd (L. Phillips)
2002: 8th (L. Phillips)
2001: 3rd (L. Phillips)
2000: 5th (L. Phillips)
1999: 7th
1998: 8th
1997: 5th
1996: 7th
---
Past Qualifiers:

2011: Pontardulais Town, City of Cardiff (Mellingriffth)
2010: Pontardulais Town, Wrexham Brass
2009: Point of Ayr, Tongwynlais Temperance
2008: Newbridge (Celynen), Beaumaris
2007: Northop Silver, Treherbert
2006: Northop Silver, Penclawdd
2005: Parc and Dare, Wrexham Brass
2004: Parc and Dare, Wrexham Brass
2003: Treherbert and District, Abergavenny Borough
2002: Abergavenny Borough, Thomas Coaches Mid Rhondda
2001: Beaumaris, Treherbert and District
2000: Rhos Silver, Tongwynlais Temperance
1999: Burry Port, Rhos Silver
1998: Thomas Coahes Mid Rhondda, Rhos Silver
1997: Beaumaris, Burry Port
1996: Abergavenny, Thomas Coaches Mid Rhondda
1995: Beaumaris, Tongwynlais Temperance
---
Welsh Bands at the Finals:

2011: 5th, 16th
2010: 3rd, 16th
2009: 1st, 10th
2008: 1st, 9th
2007: 2nd, 11th
2006: 8th, 10th
2005: 5th, 10th
2004: 2nd, 13th
2003: 13th, 16th
2002: 2nd, 11th
2001: 3rd, 12th
2000: 10th, 16th
1999: 6th, 14th
1998: 11th, 14th