Sunday 18th March
Adjudicator: David Horsfield

Test Piece: The Devil and Deep Blue Sea (Derek Bourgeois)

Draw: 1.30pm
Commences: 3.00pm
---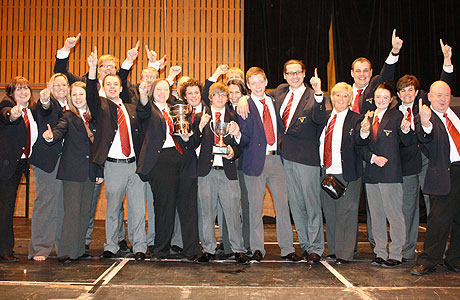 Can anyone including the Devil stop Reg Vardy from winning again?

The Albert Hall beckons for the Devil's disciples in Darlington this weekend.

Derek Bourgeois' test piece has proven to be one hell of a challenge, and has certainly tested the true Championship Section credentials of just about every band in the land.

The majority have come up short.

It will be interesting then to see how these contenders tackle its mix of fiendish technique and acerbic lyricism: There may well be a few staring straight into the abyss by its end.

Lagged behind

David Horsfield (below right) is the man who will grant the top two a chance to give the best bands a run for their money at the Royal Albert Hall in October, although whoever gets though will know that they will have to up their game considerably from last year when Reg Vardy and EYMS lagged behind with the also-rans in 13th and 17th places respectively.

That's been the story in Kensington for a while now with only one top six finish since 2008.

Nine out of ten

At domestic level, the new millennium has belonged to Reg Vardy, winning nine of the last ten titles on offer.

It would be a major surprise if they didn't add another to their CV this weekend, especially as they will come under the command of Black Dyke's Dr Nicholas Childs, who has shown that he has a hellishly impressive understanding of how to win on the piece already this year.

If they play to form that won the Grand Shield as well as deliver solid shows at Brass in Concert and the English Nationals then their name will surely be engraved upon the Regional Trophy once more.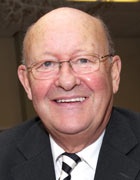 Nipping

However, one band that could be nipping at their cloven hooves will be last year's runners up, East Yorkshire Motor Services.

Alan Morrison is also a man with clear views on the piece (as the bands in the West of England found out), so he will be looking to ensure his rapidly improving band are able to implement them if they are to claim their first Area title since 2009.

They certainly showed at Butlins, where they ended 5th, that they have the quality around the stands, so could this be their year?

A return to the Albert may prove to be a decent consolation prize is they just come up short though.

Confident

Felling will be confident that they should be in the running if they carry on the impressive form they have shown here over the last few years.

After coming away with podium finish last year and an impressive 3rd at the Senior Trophy, they will hope that they will be able to push their rivals all the way to edge of Hell and back.

A slightly disappointing showing at the Scottish Open was followed by a much more impressive podium finish at Brass at the Guild Hall to show that they are in pretty decent early season shape.

Decent bets

Easington Colliery and NASUWT Riverside could prove to be two decent bets for a possible qualification slot if there are any slip ups from their rivals.

Easington will hope to build on the solid form they showed at the Senior Trophy and in winning the Durham contest a few weeks ago, so they shouldn't be discounted under the direction of the experienced Chris Bentham.

Pedigree

Meanwhile, NASUWT Riverside certainly has the pedigree here, with their last qualification in 2010.

In and around the podium places for some time, Ian Robinson has a talented band under his command, although they will know that they will have to up their form from their disappointing showing in coming 16th at the Senior Cup.

Task

Fishburn suffered their worse result since 1996 last year and haven't qualified for the finals since 2006, so Huw Thomas will know he has a pretty formidable task ahead of him if he is to get them back to London.

They haven't been in the best of form of late either, with a 10th place finish at the Scottish Open and 12th at the Senior Cup, so they could be a bit of an outside bet for a qualification place.

Rise

The remarkable rise of Barton Town found a plateau last year as they ended in 8th place under Richard Evans, whilst they could only manage 15th at the Senior Trophy and a lowly 9th at the Leicester contest.

What they have achieved since they won the Fourth Section in 2006 has been nothing short of amazing though, so perhaps the results of the past year should really have come as a surprise.

Nick Sheppard, MD of Blackburn & Darwen in the North West will make the trip to lead their challenge on this occasion.

Devil's luck

If ever there was a band in need of the luck of the Devil its Kirkbymoorside.

Their 9th place finish last year means that they will most probably have to take at least a few scalps if they are to fend off the threat of relegation.

Martin Benson
---
As for a winner?

It's hard to see past a battle for glory between Reg Vardy and EYMS here, as both bands seemed to be a class apart in terms of overall quality – and this is a piece that demands overall quality by the bucketful.

Both should get their tickets for the Albert Hall, although they will be wary of the challenge of Felling, NASUWT Riverside and Fishburn.

Easington should make it into the top six with the dark horses of Barton and Kirbymoorside battling it out to see who doesn't finish bottom of the pile.

4BR Prediction:

1. Reg Vardy
2. EYMS
3. Felling
4. NASUWT Riverside
5. Fishburn
6. Easington Colliery

Dark Horses: Barton and Kirbymoorside
---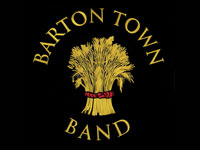 Barton Town
Conductor: Nick Sheppard
4BR Ranking:

Last 16 Years:
2011: 8th (R. Evans)
2010: Winners of First Section (R. Evans) (prom)
2009: 2nd (R. Evans)
2008: Winners of Second Section (R. Evans) (prom)
2007: Winners of Third Section (M. Bentham) (prom)
2006: Winners in Fourth Section (M. Bentham) (prom)
---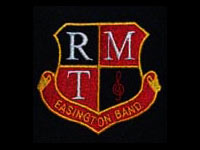 Easington Colliery
Conductor: Chris Bentham
4BR Ranking:

Last 16 Years:
2011: 7th (D. Hirst)
2010: 6th (D. Hirst)
2009: 7th (R. Farr)
2008: 7th (N. Law)
2007: 5th (D. Hirst)
2006: 2nd in First Section (D. Hirst) (prom)
2005: Winners of First Section (D. Hirst)
2004: 4th (D. Hirst)
2003: 8th (D. Dye)
2002: 6th (D. Dye)
2001: 9th (D. Dye)
2000: 7th (D. Dye)
1999: 7th in Championship Section (rel)
1998: 8th
1997: N/K
1996: N/K
---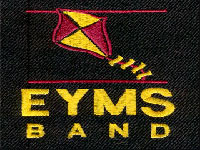 East Yorkshire Motor Services
Conductor: Alan Morrison
4BR Ranking:

Last 16 Years:
2011: 2nd (A. Morrison)
2010: 7th (S. Lippeatt)
2009: Winners (R. Childs)
2008: 2nd (R. Childs)
2007: 2nd (J. Davies)
2006: 3rd (J. Davies)
2005: 6th (G. Pritchard)
2004: 2nd (G. Pritchard)
2003: 2nd (G. Pritchard)
2002: 2nd (G. Pritchard)
2001: 2nd (A. Morrison)
2000: 3rd (G. O'Connor)
1999: 2nd
1998: Winners
1997: Winners
1996: Winners
---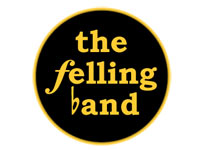 Felling
Conductor: Steve Malcolm
4BR Ranking:

Last 16 Years:
2011: 3rd (S. Malcolm)
2010: 4th (G. Tindall)
2009: 5th (G. Tindall)
2008: 3rd (G. Tindall)
2007: Winners of First Section (G. Tindall) (prom)
2006: Winners of First Section (G. Tindall)
2005: 6th (G. Tindall)
2004: 2nd in Second Section (G. Tindall) (prom)
2003: 4th (S. Malcolm)
2002: 6th (N. Davies)
2001: 8th (B. Broadbent)
2000: Winners of Third Section (B. Broadbent) (prom)
1999: N/K
1998: 8th (rel)
1997: N/K
1996: N/K
---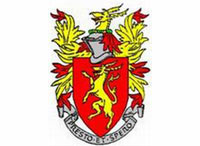 Fishburn
Conductor: Huw Thomas
4BR Ranking:

Last 16 Years:
2011: 6th (J. Ward)
2010: 3rd (A. Morrison)
2009: 4th (G. Cutt)
2008: 4th (R. Gray)
2007: 4th (R. Gray)
2006: 2nd (R. Gray)
2005: 4th (I. McElligott)
2004: 3rd (G. O'Connor)
2003: 3rd (G. O'Connor)
2002: 3rd (G. O'Connor)
2001: Winners (I. Robinson)
2000: 2nd (I. Robinson)
1999: 3rd
1998: 5th
1997: 3rd
1996: 8th
---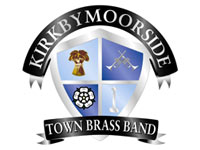 Kirkbymoorside
Conductor: John Woodward
4BR Ranking:

Last 16 Years:
2011: 9th (J. Woodward)
2010: 5th (J. Woodward)
2009: 8th (J. Woodward)
2008: Winners of First Section (J. Woodward) (prom)
2007: 8th in Championship Section (J. Woodward) (rel)
2006: 7th (J. Woodward)
2005: 3rd in First Section (J. Woodward) (prom)
2004: Winners (J. Woodward)
2003: 6th (J. Woodward)
2002: 8th (J. Woodward)
2001: 5th (J. Woodward)
2000: 5th (J. Woodward)
1999: 3rd (J. Woodward)
1998: DNC
1997: 9th in Championship (J. Woodward) (rel)
1996: N/K
---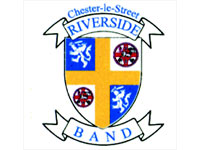 NASUWT Riverside
Conductor: Ian Robinson
4BR Ranking:

Last 16 Years:
2011: 4th (I. Robinson)
2010: 2nd (I. Robinson)
2009: 3rd (I. Robinson)
2008: 5th (I. Robinson)
2007: 3rd (I. Robinson)
2006: 6th (I. Robinson)
2005: 2nd (I. Robinson)
2004: 5th (I. Robinson)
2003: 9th (D. Hirst)
2002: 6th (R. Evans)
2001: 4th (A. Swainson)
2000: 4th (R. Payne)
1999: 4th
1998: 7th
1997: 4th
1996: 4th
---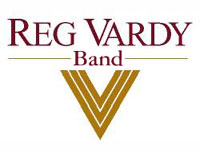 Reg Vardy
Conductor: Dr. Nicholas Childs
4BR Ranking:

Last 16 Years:
2011: Winners (N. Childs)
2010: Winners (N. Childs)
2009: 2nd (N. Childs)
2008: Winners (R. Farr)
2007: Winners (R. Farr)
2006: Winners (R. Farr)
2005: Winners (R. Farr)
2004: Winners (R. Farr)
2003: Winners (R. Gray)
2002: Winners (N. Childs)
2001: 3rd (B. Grant)
2000: Winners (N. Childs)
1999: Winners
1998: 3rd
1997: 2nd
1996: 6th
---
Past Qualifiers:

2011: Reg Vardy, EYMS
2010: Reg Vardy, NASUWT Riverside
2009: EYMS, Reg Vardy
2008: Reg Vardy, EYMS
2007: Reg Vardy, EYMS
2006: Reg Vardy, Fishburn
2005: Reg Vardy*, Chester le Street Riverside, BHK Horden
2004: Ever Ready, EYMS
2003: Ever Ready, EYMS
2002: Ever Ready, EYMS
2001: Fishburn, EYMS
2000: Ever Ready, Fishburn
1999: Ever Ready, EYMS
1998: EYMS, British Steel Teeside
1997: EYMS, Ever Ready
1996: EYMS, British Steel Teeside
1995: Fishburn, Ever Ready
1994: Ever Ready, British Steel Teeside
1993: Ever Ready, Fishburn
1992: Fishburn, Ever Ready
1991: Ever Ready, North Skelton
1990: Ever Ready, North Skelton
1989: Ever Ready, Coal Products (CPL)
*Pre Qualified
---
How North of England bands did in London:

2011: 13th, 17th
2010: 15th, 19th
2009: 5th, 20th
2008: 9th, 11th
2007: 12th, 19th
2006: 12th, 16th
2005: 10th, 17th, 20th
2004: 3rd, 20th
2003: 12th, 14th
2002: 9th, 20th
2001: 14th, 18th
2000: 13th, 19th
1999: 15th, 19th
1998: 10th, 17th
1997: 5th, 13th
1996: 8th, 19th
1995: 16th, 19th
1994: 16th, 18th
1993: 17th, 20th
1992: 15th, 16th
1991: 8th, 20th
1990: 14th, 23rd
1989: 17th, 20th