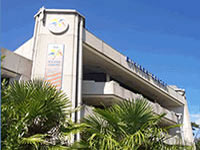 Saturday 10th March
Adjudicators: Jim Davies & Chris Wormald

The Forum

Test Piece: Olympus (Philip Harper)

Draw: 8.45am
Commences: 10.00am
---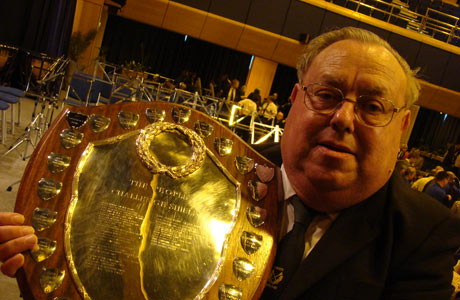 Who will follow Sidmouth Town to Third Section glory this year?

Local lad Philip Harper has provided the bands in the Third Section with a wonderfully descriptive set work to test their Olympic aspirations.

There may not be a need to go higher, faster and stronger than their rivals to claim one of the two qualification places that are up for grabs, but it would be a pretty good idea if some of the MDs knew just what their bands limitations were in trying.

Shoot too fast

As we have heard in the other regions so far this year, shoot off too fast in the opening section and a lack of stamina ruins the chances of making it to the finishing line in front, whilst trying to pack a misplaced punch in the lyrical section could leave you open to a left hook and a thick lip from those two well known judges in the box – Jim Davies and Chris Wormald (below right).

Those bands that have already gained a place on the podium have tended to keep plenty in reserve whilst accentuating the subtle dynamics found in the colourful score.

The winners are invariably to be found not in the first bar but the last.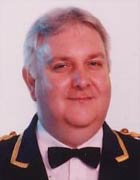 Plenty to enjoy

Plenty to enjoy in a well matched field then, with the winners and runner up looking to head to the National Finals, where last year's qualifiers came 6th and 16th.

Those hoping to gain a gold or silver qualification medal are headed by AW Parker (Drybrook), who returns to the Third Section for the first time since 2009.

They will be directed by former Tredegar principal cornet player Steve Ruck as they look to make an immediate impression following a successful couple of seasons at Fourth Section level.

Former glories

Former Championship Section winners Bodmin continues to battle to reclaim former glories, and is working hard to do just that under the baton of Gary Lannie.

They dropped through the relegation trap door after coming 13th after a two year absence, so they will be looking to build on an encouraging podium finish at the Torquay contest late last year.

Bryn James takes over the baton at Bream Silver and has a confident band under his command following their 4th place finish last year and win at the recent Gloucester Entertainment Contest.

They could well be a good each way bet for a podium spot at the very least.

New MD

Martin Rogers is another new MD at the helm – this time with Bristol East & Kingswood, as the former 2008 Second Section winners look to put behind them a run of poor results at this contest in recent times.

There is sure to be a warm welcome for Corsham as they return to the fold after missing out last year.

They will look to build on their Wessex contest outing where they came 15th.

Great job

Estelle Flood has been doing a great job at Denmead in recent years and she has now got a very confident band under her command.

5th last year holds the promise of a possible podium finish if they can just up their game.

The same applies to Downton, after Roland Wright led his band to a fine runner up spot last year, although Steven Mead led them at the National Finals where they ended 16th.

5th place in the Torquay contest late last season holds out the promise of a possible Cheltenham return.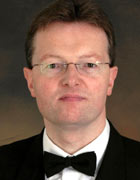 Build

Meanwhile, Gillingham Imperial Silver will be looking to build on their 14th place at the Wessex contest and their 7th place finish last year under the baton of Paul Williams.

They were relegated in 2010 so will be looking to bounce back now after finding their feet last year at this level.

Attracting attention

One of the bands that should be attracting attention at the bookies will be Hatherleigh Silver.

The vastly experienced Brian Minear takes over the baton from David Hayward, who led the band to two consecutive National Finals appearances in the Fourth Section.

Ian Whitburn will be hoping to return Pillowell Silver to the top six after finishing a lowly 11th last year and build on a 6th place finish at the Torquay contest, whilst James Burns will lead the slightly inconsistent St Stythians, as they look to claim a second successive top six finish.

Up and coming

That just leaves the up and coming pairing of Test Valley Brass, who won the Fourth Section in 2010 and posted a solid 10th place finish last year, and Tewkesbury Town, who are moving in the right direction thanks to the excellent work of Nigel Morgan.

Both could well sneak a top six finish if they hit their best Olympic form.

Adam Hirst
---
Who will win?
As predictions go this is a real stab in the dark given the well matched field, but we think it could well be Bream Silver who will take the honours, closely followed by Downton if they can repeat last year's fine form.

Denmead and St Stythians should be in the hunt with Bodmin and Tewkesbury making up the top six. Our dark horse is Hatherleigh.

4BR Prediction:

1. Bream Silver
2. Downton
3. Denmead
4. St Styhtians
5. Bodmin
6. Tewkesbury

Dark Horse: Hatherleigh.
---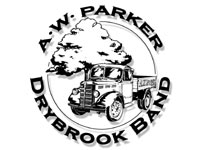 AW Parker (Drybrook)
Conductor: Steve Ruck

Last 15 Years:
2011: 4th in Fourth Section (K. White) (prom)
2010: 4th (K. White)
2009: 15th in Section Three (K. White) (rel)
2008: 14th (R. Phelps)
2007: 8th (K. White)
2006: 6th in Fourth Section (K. White) (prom)
2005: 3rd (K. White)
2004: 3rd (K. White)
2003: 14th (K. White)
2002: 20th (D. Ventura)
2001: DNC
2000: 12th
1999: 24th
1998: 19th
1997: 8th
---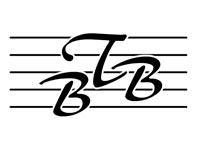 Bodmin Town
Conductor: Gary Lannie

Last 15 Years:
2011: 13th in Second Section (G. Lannie) (rel)
2010: DNC
2009: DNC
2008: 9th (H. Williams) (rel)
2007: 8th (S. Sykes)
2006: 10th in Championship Section (K. MacKenzie (rel)
2005: 7th (K. MacKenzie)
2004: 11th (J. Berryman)
2003: 6th (R. Gray)
2002: 7th (R. Gray)
2001: 6th (S. Sykes)
2000: 2nd
1999: Winners
1998: 3rd
1997: 2nd
1996: N/K
---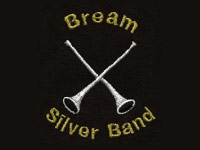 Bream Silver
Conductor: Bryn James

Last 15 Years:
2011: 4th (H. Cole)
2010: 2nd (H. Cole)
2009: 11th (H. Cole)
2008: 4th in Fourth Section (H. Cole) (prom)
2007: 3rd (H. Cole)
2006: 4th (H. Cole)
2005: 14th (H. Cole)
2004: 15th in Third Section (H. Cole) (rel)
2003: 13th (N. Howard)
2002: 10th (N. Howard)
2001: Winners of Third Section (N. Howard)
2000: 13th
1999: 5th
1998: 12th
1997: 4th in Fourth Section (prom)
---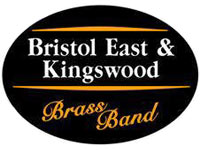 Bristol East & Kingswood
Conductor: Martin Rogers

Last 15 Years:
2011: 14th in Second Section (R. Grifiths) (rel)
2010: 9th (D. Jones)
2009: 9th (J. Griffin)
2008: Winners (R. Curran)
2007: 8th (R. Curran)
2006: 12th (B. Pope)
2005: 8th (B. Pope)
2004: 5th in Third Section (J. Griffin) (prom)
2003: 4th (J. Griffin)
2002: 6th
2001: 13th
2000: 18th in Second Section (rel)
1999: 14th
1998: 13th
1997: 4th in Third Section (prom)
---
Corsham
Conductor: TBA

Last 15 Years:
2011: DNC
2010: 6th (M. Perry)
2009: 12th (D. Barringer)
2008: 8th (M. Perry)
2007: 3rd (M. Perry)
2006: 10th (N/K)
2005: 15th in Second Section (M. Fricker) (rel)
2004: 7th (M. Clark)
2003: 13th (E. Haines)
2002: 13th (M. Knapton)
2001: 5th (M. Knapton)
2000: 8th
1999: 16th
1998: 7th
1997: 14th
---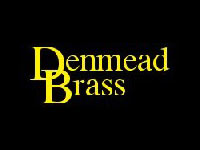 Denmead Brass
Conductor: Estelle Flood

Last 15 Years:
2011: 5th (E. Flood)
2010: 9th (E. Flood)
2009: 5th (E. Flood)
2008: 5th (J. Hill)
2007: 7th (J. Hill)
2006: 7th (J. Hill)
2005: 6th (J. Hill)
---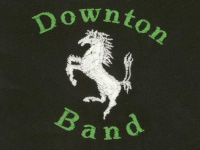 Downton
Conductor: Roland Wright

Last 15 Years:
2011: 2nd (R. Wright)
2010: 3rd in Fourth Section (R. Wright) (prom)
2009: 2nd (R. Wright)
2008: 11th (R. Wright)
2007: 10th in Third Section (R. Wright) (rel)
2006: 12th (R. Wright)
2005: 10th (R. Wright)
2004: 6th in Fourth Section (R. Wright) (prom)
2003: 2nd (R. Wright)
2002: 11th
2001: 21st
2000: 20th
1999: 18th
1998: DNC
1997: DNC
---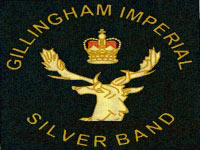 Gillingham Imperial Silver
Conductor: Paul Williams

Last 15 Years:
2011: 7th (P. Williams)
2010: 14th in Second Section (A. MacRae) (rel)
2009: 12th (A. MacRae)
2008: 8th (A. MacRae)
2007: 7th (A. McRae)
2006: 2nd in Third Section (E. Haines) (prom)
2005: 4th (E. Haines)
2004: 7th (E. Haines)
2003: DNC (rel)
2002: 3rd in Second Section (G. Lewis)
2001: 15th (F. Tranter)
2000: 10th
1999: 10th
1998: 16th in First Section (rel)
1997: 15th
---
Hatherleigh Silver
Conductor: Brian Mineard

Last 15 Years:
2011: Winners of Fourth Section (D. Hayward) (prom)
2010: 2nd (D. Hayward)
2009: 12th (R. Wonnacott)
2008: 17th (R. Wonnacott)
2007: 6th (A. Edwards)
2006: 8th (A. Edwards)
2005: 15th (A. Edwards)
2004: 8th (A. Edwards)
2003: 10th (A. Edwards)
2002: 14th (A. Edwards)
2001: 11th (R. Wonnacott)
2000: 18th
1999: 6th
1998: 16th in Third Section (rel)
1997: 19th
---
Pillowell Silver
Conductor: Ian Whitburn

Last 15 Years:
2011: 11th (I. Whitburn)
2010: 4th (S. Ruck)
2009: 10th (S. Ruck)
2008: 7th (P. Uzzell)
2007: 11th (R. Griffiths)
2006: 9th (J. Glynn)
2005: 5th in Fourth Section (C. Lewis) (prom)
2004: Winners of Fourth Section (C. Lewis)
2003: 9th (B. Howard)
2002: 16th (C. Lewis)
2001: DNC
2000: 7th in Third Section (rel)
1999: DNC
1998: 17th in Second Section (rel)
1997: 11th
---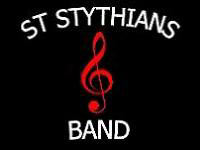 St. Stythians
Conductor: James Burns

Last 15 Years:
2011: 6th (J. Burns)
2010: 13th (J. Burns)
2009: 7th (J. Burns)
2008: 10th (D. Johnston)
2007: 14th in Second Section (D. Johnston) (rel)
2006: 10th (D. Johnston)
2005: 13th (D. Johnston)
2004: 4th in Third Section (D. Johnston) (prom)
2003: 6th (D. Johnston)
2002: 5th (D. Johnston)
2001: 16th in Second Section (D. Johnston) (rel)
2000: 16th
1999: 11th
1998: 5th
1997: 17th
---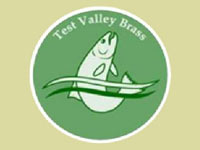 Test Valley Brass
Conductor: Calum Gray

Last 15 Years:
2011: 10th (S. Dunster)
2010: Winners of Fourth Section (S. Large) (prom)
2009: 3rd (S. Large)
2008: DNC (rel)
2007: DNC (rel)
2006: DNC (rel)
2005: 11th in Championship (J. Williams)
2004: 8th (I. Holmes)
2003: 2nd in First Section (S. Large) (prom)
2002: 3rd (S. Large)
2001: 3rd in Second Section (S. Large) (prom)
2000: 2nd (S. Large)
1999: 2nd in Third Section (S. Large) (prom)
1998: Winners of Fourth Section (S. Large) (prom)
---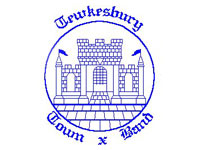 Tewkesbury Town
Conductor: Nigel Morgan

Last 15 Years:
2011: 8th (N. Morgan)
2010: 12th (N. Morgan)
2009: 4th in Fourth Section (N. Morgan) (prom)
2008: 8th (N. Morgan)
2007: 8th (N. Morgan)
2006: 10th (N. Morgan)
2005: 12th (N. Morgan)
2004: 13th in Third Section (N. Morgan) (rel)
2003: 10th (N. Morgan)
2002: 15th (N. Morgan)
2001: 4th in Fourth Section (N. Morgan) (prom)
2000: 6th
1999: 3rd
1998: 15th
1997: DNC
---
Past Qualifiers:

2011: Simouth Town, Downton
2010: Sidmouth Town, Bream Silver
2009: Brunel Brass, Bugle Silver
2008: Verwood Concert Brass, Bath Spa
2007: Camborne B, Wooton & District Silver
2006: St. Pinnock, Gillingham Imperial Silver
2005: Portishead Town, Shrewton Silver
2004: St. Dennis, Hayle Town, Shrewton Silver
2003: Michelmersh Silver, St. Dennis, Filton Concert Brass
2002: Michelmersh Silver, RBL Crownhill (Plymouth)
2001: Bream Silver, Helston Town
2000: Lympstone SW Telecoms, City of Winchester
1999: Phoenix Brass (Crewkerne), Test Valley Brass
1998: Phoenix Brass (Crewkerne), St. Pinnock, Launceston Town
1997: St. Keverne, Cosham Concert
1996: Yeovil Town, N/K
1995: Stoke sub Hamdon, Corsham
---
West of England bands at the Finals:

2011: 6th, 16th
2010: 3rd, 14th
2009: 1st, 8th
2008: 2nd, 9th
2007: 4th, 13th
2006: 13th, 14th
2005: 3rd, 12th
2004: 2nd, 14th, 17th
2003: 4th, 10th, 15th
2002: 6th, 17th
2001: 5th, 6th
2000: 3rd, 10th
1999: 1st, 9th
1998: 6th, 15th