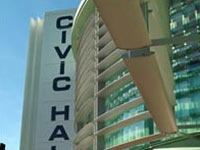 Saturday 10th March
Civic Hall

Adjudicator: Derek Broadbent & Peter Bassano

Test Piece: Mountain Views (Bertrand Moren)

First Draw: 10.00am

Second Draw: 12.00pm

Commences: 11.00am
---

Phoenix West Midlands celebrate their 2011 success

Some spectacular mountain views await those who can reach the highest peaks of the results table at Bedworth on the weekend.

However, compared to the stern test that no less than 9 of these bands faced with Eric Ball's 'High Peak' at the Butlins Mineworkers Championships, Bertrand Moren's 'Mountain Views' will feel like a rather robust (it is loud) stroll in the park.

Quality

Given the quality of the 18 contenders that will start from base camp at the Civic Hall on Saturday morning, there could be a host of fine performances to give adjudicators Derek Broadbent and Peter Bassano (right) plenty to think about.

After a solid year in 2011, Ratby Cooperative, and MD Michael Fowles will be hoping a return to Cheltenham is on the cards.

A podium finish last year saw them head to the National Finals where they came an impressive 6th.

After finishing 2011 strongly with a win at the Leicester contest in November, they will be among the favourites to make a repeat trip down the M5 this time around.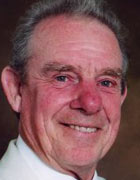 Blessing

Staffordshire and Kibworth fell through the 2011 Championship Section trap door and will perhaps see the challenge of 'Mountain Views' as a blessing compared with the agony that could be inflicted upon two rebuilding bands with 'The Devil' to contend with.

Two very experienced MD's in Nigel Seaman and Iain Rayner take bands with something to prove, but with the potential to do well.

Chomping

Last year's winners Phoenix West Midlands will also be chomping at the bit as they look to return to Cheltenham under the baton of Trevor Jones.

They ended in 15th place there against a very strong field of rivals, so should be confident of being in the hunt once more.

Both Enderby and Carlton Brass enjoyed top ten finishes at the recent Butlins Mineworkers Championships, coming 8th & 9th respectively.

That was a much more severe test of summit topping aspirations however, so the slightly less demanding slopes of this Swiss Alps could be to their liking under their experienced guides of Jonathan Mott and Geoff Hawley.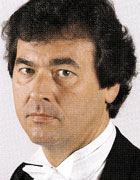 Newcomers

The newcomers up from the Second Section are Leicestershire Cooperative and Blidworth Welfare, both of whom enjoyed a great deal of contesting success last season.

Leicestershire Coop took the Bedworth honours and went onto produce a cracking performance at Cheltenham off the number 1 draw where they came runner up.

Blidworth meanwhile didn't quite hit top form at the Area (ending 6th) despite their eventual promotion, but they did claim second place at the Leicester contest in November.

Neither found it easy at Butlins though, so they certainly know just how tough it will be even on the slightly kinder slopes of this particular mountainous test.

Another trip

Last year's runners up Hathern with MD David Newman at the helm will be looking for another trip to the National Finals, where they came 12th.

Every now and again it seems they really draw a cracking performance out of the hat here (2009 & 2010 saw them come 10th & 13th), so it will be interesting if they can make it two in a row.

Midfield

There were a brace of midfield finishes for both Foresters 2000 (9th) and Harborough (10th) last year, so both bands will be looking to make a concerted move towards the top six this time around.

Foresters put in a fine showing at Butlins off the number 1 draw to end 11th, although Harborough found it harder going in 21st place.

Tough ask

Marie Smith's brilliant youngsters from Shirland Welfare also found 'High Peak' a tough ask at Skegness, but will surely have benefitted from the experience as they seek to put behind them a disappointing show here last year when they ended 16th.

Meanwhile, Bedworth Brass will both be hoping to bounce back from a difficult Butlins appearance (they ended 21st) as they seek to avert any potential drop through the relegation trap door.

Scalps

Brackley & District is another band that will been keen to take more than a handful of scalps if they are to avoid looking over their shoulders after coming 12th & 14th in the past two years.

Langley will want to show that their win here in 2010 wasn't a contesting anomaly, after dropping back to 13th in defence of their title.

15th at Butlins was a disappointing start to the new season though.

Confident

David Bishop-Rowe should come to Bedworth with a confident and consistent Shirley in tow as they look to claim a top six finish, whilst the talented Sarah Groarke has an improving Tintwistle under her command, who should be confident of making a move up the results table after coming 17th last year.

Long way

That just leaves Wellington (Telford), who has come such a long way in such a short space of time.

The 2006 Fourth Section winners, found their first taste of the First Section a bit tough last time out, but given their track record under Mark Phillips, you would bet a few bob at the bookies that they will certainly come much higher than last year's 18th place.

Martin Benson
---
As for a winner?

Lots of quality bands on show – and lots who will fancy their chances of planting their band pennant on the Bedworth summit.

Ratby was good value for their fine result at Cheltenham and should be in the hunt once more, whilst Staffordshire could be due a change of contesting fortune.

Phoenix, Enderby, Carlton Brass and Hathern should battle it out for the remaining top six places, with Leicestershire Co-op our dark horse tip.

4BR Prediction:

1. Ratby Cooperative
2. Staffordshire
3. Phoenix West Midlands
4. Enderby
5. Carlton Brass
6. Hathern

Dark Horse: Leicestershire Cooperative
---
Bedworth Brass
Conductor: Jason Glynn

Last 15 Years:
2011: 15th (G. Bennett)
2010: 10th (G. Bennett)
2009: 7th (G. Bennett)
2008: 15th (S. Tighe)
2007: 12th (C. Randle)
2006: 8th (C. Randle)
2005: 2nd (C. Randle)
2004: 13th (D. Williams)
2003: 10th (D. Williams)
2002: 6th
2001: 16th
2000: 2nd in Second Section (prom)
1999: 15th
1998: Winners of Second Section
1997: N/K
---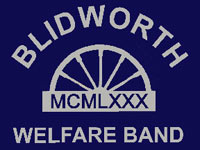 Blidworth Welfare Band
Conductor: Martin Heartfield

Last 15 Years:
2011: 6th in Second Section (M. Heartfield) (prom)
2010: 2nd (M. Heartfield)
2009: 11th in First Section (K. Steward) (rel)
2008: 12th (K. Steward)
2007: 16th (G. Hawley)
2006: 2nd in Second Section (G. Hawley) (prom)
2005: 9th (G. Hawley)
2004: 6th (G.Hawley)
2003: 9th (G. Hawley)
2002: 10th (M.Wardle)
2001: 5th (K. Wardle)
2000: 12th (N/K)
1999: 8th
1998: 18th in First Section (rel)
1997: 17th
---
Brackley & District
Conductor: Simon Jones

Last 15 Years:
2011: 14th (J. Glynn)
2010: 12th (J. Glynn)
2009: 8th (J. Glynn)
2008: 18th (D. Richards)
2007: 9th (J. Glynn)
2006: 11th (J. Glynn)
2005: 6th (J. Glynn)
2004: 7th (J. Glynn)
2003: 9th (J. Glynn)
2002: 3rd in Second Section (prom)
2001: 6th
2000: 4th
1999: 12th
1998: 4th
1997: 14th
---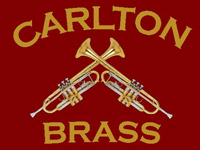 Carlton Brass
Conductor: Geoff Hawley

Last 15 Years:
2011: 5th (S. Lippeatt)
2010: 15th (W. Ritchie BEM)
2009: 6th (W. Ritchie BEM)
2008: 4th (W. Ritchie BEM)
2007: 3rd in Second Section (W. Ritchie) (prom)
2006: 3rd (T. Wilson)
2005: 3rd (T. Wilson)
2004: 13th (T. Wilson)
2003: 2nd in Third Section (prom) (T. Wilson)
2002: 2nd (T. Wilson)
2001: Winners of Fourth Section (prom) (T. Wilson)
2000: 5th (N/K)
1999: 21st
1998: DNC
1997: DNC
---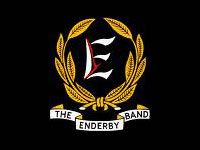 Enderby
Conductor: Jonathan Mott

Last 15 Years:
2011: 8th (J. Mott)
2010: 9th (J. Mott)
2009: 8th in Championship Section (J. Mott) (rel)
2008: 11th (H. Thomas)
2007: 4th in First Section (H. Thomas) (prom)
2006: 5th (H. Thomas)
2005: 10th (M. Vause)
2004: 9th (S. Cooper)
2003: 13th (S. Cooper)
2002: 7th
2001: 7th
2000: 11th
1999: 10th
1998: 9th in Championship Section (rel)
1997: 11th
---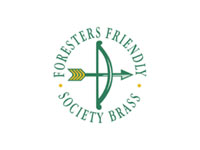 Foresters Brass 2000
Conductor: Peter Collins

Last 15 Years:
2011: 9th (P. Collins)
2010: 8th (A. Green)
2009: 4th (P. Collins)
2008: 9th (P. Collins)
2007: 6th (P. Collins)
2006: Winners of Second Section (P. Collins) (prom)
2005: 4th (P. Collins)
2004: 12th (P. Collins)
2003: 4th (L. Baker) (prom)
2002: 7th (D. Blakeson)
2001: Winners of Third Section (D. Blakeson)
2000: 3rd in Fourth Section (N/K) (prom)
1999: 11th
1998: DNC
1997: DNC
---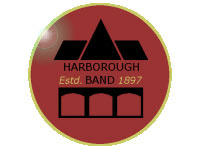 Harborough
Conductor: Chris Groom

Last 15 Years:
2011: 10th (C. Groom)
2010: 11th (C. Groom)
2009: 12th (C. Groom)
2008: 2nd in Second Section (C. Groom) (prom)
2007: 2nd (C. Groom)
2006: 10th (C. Groom)
2005: 7th (C. Groom)
2004: 5th (C. Groom)
2003: 12th (C. Groom)
2002: 8th (C. Groom)
2001: 3rd (C. Groom)
2000: 14th (N/K)
1999: 9th
1998: 11th
1997: 8th
---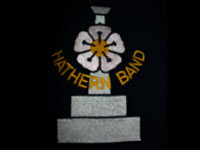 Hathern
Conductor: Dave Newman
Last 15 Years:
2011: 2nd (D. Newman)
2010: 13th (D. Newman)
2009: 10th (D. Newman)
2008: 3rd (D. Newman)
2007: 11th (D. Newman)
2006: 15th (D. Newman)
2005: 11th (D. Newman)
2004: Winners of Second Section (D. Newman) (prom)
2003: 16th in First Section (rel) (R. Evans)
2002: 13th
2001: 9th
2000: 9th
1999: 7th
1998: 12th in Championship Section (rel)
1997: 9th
---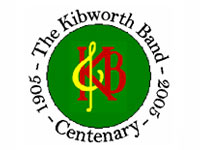 Kibworth
Conductor: Iain Rayner

Last 15 Years:
2011: 10th (J. Wise)
2010: 9th (J. Hudson)
2009: 10th (J. Hudson)
2008: 6th (J. Wise)
2007: 9th (J. Berryman)
2006: 2nd in First Section (J. Berryman) (prom)
2005: 3rd (J. Berryman)
2004: 11th in Championship Section (J. Berryman)(rel)
2003: Winners of First Section (J. Berryman) (prom)
2002: 8th
2001: Winners of First Section
2000: 12th in Championship Section (rel)
1999: Winners of First Section (prom)
1998: 9th
1997: 4th
---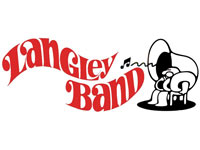 Langley
Conductor: Cliff Parker

Last 15 Years:
2011: 12th (C. Parker)
2010: Winners (C. Parker)
2009: 13th (C. Parker)
2008: 11th (C. Parker)
2007: 11th in Championship Section (C. Parker) (rel)
2006: 10th (C. Parker)
2005: 5th in First Section (C. Parker) (prom)
2004: Winners (C. Parker)
2003: 6th in Second Section (M. Vause) (prom)
2002: Winners
2001: 15th in First Section (rel)
2000: 17th
1999: 19th
1998: 4th
1997: 13th
---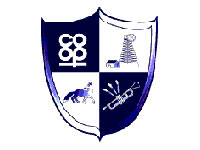 Leicestershire Co-op Snibston Charnwood
Conductor: Graham Jacklin
Last 15 Years:
2011: Winners of Second Section (G. Jacklin) (prom)
2010: 6th (G. Jacklin)
2009: 5th (G. Jacklin)
2008: 3rd (G. Jacklin)
2007: 4th in Third Section (G. Jacklin) (prom)
2006: 2nd (G. Jacklin)
2005: 8th (G. Jacklin)
2004: 6th (G. Jacklin)
2003: 16th (G. Jacklin)
2002: 2nd in Fourth Section (prom)
2001: 10th
2000: 12th
1999: 17th
1998: DNC
1997: DNC
---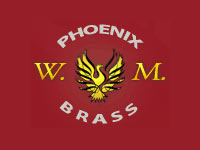 Phoenix West Midlands Brass
Conductor: Trevor Jones

Last 15 Years:
2011: Winners (T. Jones)
2010: 12th in Championship Section (W. Kendrick) (rel)
2009: Winners of First Section (D. Maplestone) (prom)
2008: 2nd (D. Maplestone)
2007: Winners of Second Section (D. Maplestone) (prom)
2006: 8th (D. Bishop-Rowe)
2005: Winners of Third Section (D. Bishop Rowe) (prom)
2004: 5th (D. Bishop Rowe)
2003: Winners of Fourth Section (D. Bishop Rowe) (prom)
2002: 4th
2001: DNC
2000: DNC
---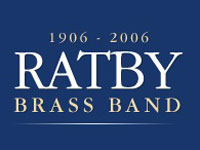 Ratby Cooperative
Conductor: Mike Fowles
Last 15 Years:
2011: 3rd (M. Fowles)
2010: 11th in Championship Section (M. Fowles) (rel)
2009: 11th (M. Fowles)
2008: 8th (B. Baker)
2007: 4th (B. Baker)
2006: 8th (M. Winter)
2005: 9th (M. Fowles)
2004: 5th (M. Fowles)
2003: 8th (K. Steward)
2002: 9th (K. Steward)
2001: 2nd in First Section (K. Steward) (prom)
2000: Winners of First Section (K. Steward)
1999: 10th in Championship Section (rel)
1998: 11th
1997: Winners of First Section (prom)
---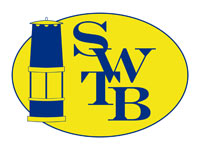 Shirland Welfare
Conductor: Marie Smith

Last 15 Years:
2011: 16th (A. Dennis)
2010: 5th (A. Dennis)
2009: Winners of Second Section (A. Dennis) (prom)
2008: 17th in First Section (M. Smith) (rel)
2007: 17th (M. Smith)
2006: 7th in Second Section (M. Smith) (prom)
2005: Winners of Second Section (M. Smith)
2004: Winners of Third Section (M. Smith) (prom)
2003: 8th (M. Smith)
2002: 5th
2001: 2nd in Fourth Section (prom)
2000: 9th
1999: 13th
1998: DNC
1997: DNC
---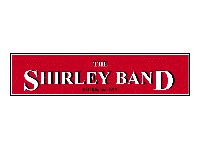 Shirley Band
Conductor: David Bishop-Rowe
Last 15 Years:
2011: 7th (D. Bishop-Rowe)
2010: 6th (D. Lea)
2009: 15th (A. Green)
2008: 7th (A. Green)
2007: 7th (M. Ford)
2006: 7th (M. Ford)
2005: 8th (D. Lea)
2004: 10th (D. Lea)
2003: Winners of Second Section (D. Lea) (prom)
2002: 2nd
2001: 9th
2000: 19th in First Section (rel)
1999: 13th
1998: 14th
1997: 12th in Championship Section (rel)
---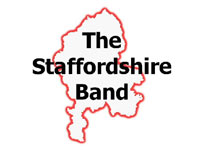 Staffordshire Band
Conductor: Nigel Seaman

Last 15 Years:
2011: 8th in Championship Section (H. Thomas) (rel)
2010: 7th (H. Thomas)
2009: 12th (H. Thomas)
2008: 4th (S. Kerwin)
2007: Winners (D. Maplestone)
2006: 7th (N. Boddice)
2005: 8th (S. Bastable)
2004: 2nd (S. Bastable)
2003: 6th (D. Maplestone)
2002: Winners of First Section (D. Maplestone) (prom)
2001: 6th (A. Culshaw) (rel)
2000: 11th (A. Culshaw)
1999: 9th
1998: 2nd
1997: 6th
---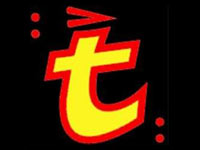 Tintwistle
Conductor: Sarah Groarke

Last 15 Years:
2011: 17th (S. Groarke)
2010: Winners of Second Section (S. Groarke) (prom)
2009: 4th (P. Denton)
2008: 16th in First Section (D. Shutter) (rel)
2007: 13th (D. Shutter)
2006: 13th (D. Shutter)
2005: 12th (D. Shutter)
2004: 5th (D. Shutter)
2003: 12th (D. Shutter)
2002: 10th
2001: 2nd in Second Section (prom)
2000: 7th
1999: 10th
1998: 18th in First Section (rel)
1997: DNC
---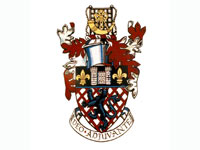 Wellington (Telford) Brass
Conductor: Mark Phillips

Last 15 Years:
2011: 18th (M. Phillips)
2010: 5th in Second Section (M. Phillips) (prom)
2009: 2nd (S. Curtis)
2008: 2nd in Third Section (S. Cutis) (prom)
2007: 3rd (S. Curtis)
2006: Winners of Fourth Section (S. Curtis) (prom)
2005: 2nd (S. Curtis)
2004: 9th (S. Curtis)
2003: 17th (S. Curtis)
2002: 8th (S. Curtis)
2001: 11th (S. Curtis)
2000: DNC
1999: DNC
---
Past Qualifiers:

2011: Phoenix West Midlands, Hathern, Ratby Co-operative
2010: Langley, Derwent Brass, Oddfellows Brass
2009: Phoenix West Midlands, City of Coventry
2008: Glossop Old, Phoenix West Midlands, Hathern
2007: Gresley Colliery, Derwent Brass, Jackfield (Elcock Reisen)
2006: Foss Dyke, Kibworth, Riddings
2005: Raunds Tempeance, Bedworth Brass
2004: Langley, Riddings
2003: Kibworth, Riddings, Gresley Old Hall
2002: Staffordshire, City of Coventry, Derwent Brass
2001: Kibworth, Ratby Co-operative
2000: Ratby Co-operative, Thoresby Colliery
1999: Kibworth, Riddings
1998: Thorntons Brass, Unity Brass
1997: Ratby Co-operative, Glossop Old, Thorntons Brass
1996: Glossop Old, Hathern, Enderby
1995: Rolls Royce (Coventry), Kibworth
1994: Ancient Order of Foresters, Rolls Royce (Coventry)
---
Midlands Bands at the Finals:
2011: 6th, 12th, 15th
2010: 5th, 11th, 12th
2009: 15th, 16th
2008: 6th, 7th, 11th
2007: 4th, 13th, 14th
2006: 1st, 6th, 14th
2005: 13th, 17th
2004: 15th, 17th
2003: 7th, 9th
2002: 1st, 4th, 6th
2001: 5th, 10th
2000: 1st, 5th
1999: 8th, 9th
1998: 12th, 13th