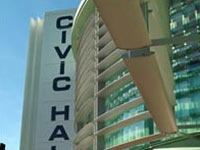 Saturday 10th March
Nicholas Chamberlaine Technology College

Adjudicators: Barry Thompson & Malcolm Brownbill

Test Piece: Olympus (Philip Harper)

First Draw: 10.00am
Second Draw: 12.00 noon

Commences: 11.00am
---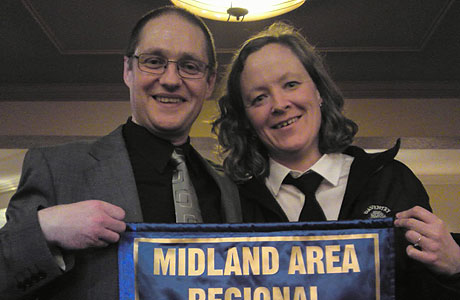 Daventry duet for the 2011 winners

With the eyes of the sporting world fixed on London later this year, the eyes of the banding world look to Bedworth on Saturday, where the Third Section Cheltenham hopefuls battle it out to gain the three priceless qualification places that are on offer thanks to Philip Harper's filmatic treatment of Olympic history.

Gold, Silver, Bronze

It's rather fitting then that those who do obtain gold, silver and bronze thanks to the scrutiny of the judges Barry Thompson and Malcolm Brownbill (below right), will also get modest cash sums and an invitation to play at Cheltenham in the autumn.

To these bands, there is no prize greater.

'Olympus' is proving to be a stern challenge to podium aspirations.

It's a colourful representation of the original Games that took place in Ancient Greece, with a score that allows the players to feel the nail biting excitement of battling it out for the exhilarating glory that comes with victory (although only the one band will taste the celebratory champers on Saturday)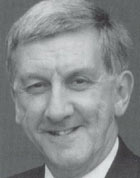 In form

So who will claim their place at Cheltenham?

The in- form Stamford Brass will be hoping to get over the finish line first and build on the excellent runners up spot they grabbed at Butlins in January.

After three years in and around the top six here, MD Robert Prew should lead a confident band into battle.

Last year's winners Daventry Brass will look to the leadership of former Kibworth sop star Bob Stradling to defend their title in style.

They ended in 14th place at Cheltenham, but that experience should hold them in good stead as they seek a quick return to the Finals.

Newbies

Wem Jubilee and Ibstock Brick Brass are among the newbies this weekend, after falling through the relegation trap door from the Second Section.

Wem could possibly count themselves unlucky after coming 7th in a section that boasted only 11 bands, although Ibstock did end plumb bottom and didn't enjoy a great outing at Butlins earlier this season either when they came 13th.

Both have talented MD at the helm, so should be confident of an upturn in fortunes.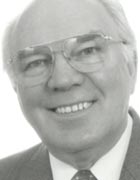 Confident

Rushden Windmill came 5th last year and posted a 4th place finish at the Leicester Contest in November, so should be confident of posting yet another top six finish under the baton of horn star Nathan Waterman.

Meanwhile, other bands that enjoyed success at Leicester were Rolls Royce (Derby) and Hucknall & Linby MC.

Rolls Royce took top spot while Hucknall claimed 3rd, and both put in solid performances at Butlins this year coming 9th & 7th respectively.

More of that form could see both in with a good shout of a top six finish or better.

Immediate impression

Fairfield (Buxton) and Rushden Town were promoted from the Fourth Section and will be looking to make an immediate impression.

Fairfield's last appearance at this level was back in 2006, whilst Rushden has been making solid progress in the last few seasons under a succession of experienced MDs.

Improve

Arrow Valley will be hoping to improve on last year's 6th place under the direction of MD Paul White, as they look to gain promotion back to the Second Section, whilst Long Eaton Silver come to the contest on the back of a successful run out at Derby.

Of course, they were the only band at the NEMBBA Contest in the Third Section, but a win is a win – and MD Sharon Stansfield won't mind another one of those this weekend.

Return and build

City of Birmingham and Stourport on Severn return under Warren Belshaw and Mike West respectively after failing to make it to the starting line up last year (Stourport didn't make it in 2010 either), whilst Croft Silver will be looking to build on last year's encouraging performance under the baton of Ian Needham, despite a disappointing return at Butlins.

2008 winner Cubbington will be conscious that they may need to take a few scalps to avoid any possible threat of relegation, whilst Shipston Town will be looking to build on a very solid performance last year when they came 10th on their return to the section under Howard Gibbs.

Dock Green

That just leaves the good lads and lasses of West Mercia Police who will be directed by Alywn Green – surely called 'Alwyn of Dock Green' by some wag in the ranks.

They will be looking to claim a top ten finish this year after ending 12th last time out.

Martin Benson
---
As for a winner?

A hard one to call, but Rob Prew is an MD reborn and should enjoy another taste of success with Stamford Brass if they hit top form.

We thnk they will be pushed hard though by both Daventry and Wem Jubilee in the race for the top three qualification places, with Rushden Windmill, Hucknall & Linby and Rolls Royce (Derby) not far behind. Our dark horse is Ibstock Brick Brass.

4BR Prediction:

1. Stamford Brass
2. Daventry Brass
3. WEM Jubilee
4. Rushden Windmill
5. Hucknall and Linby MC
6. Rolls Royce (Derby)

Dark Horse: Ibstock Brick Brass
---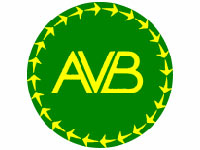 Arrow Valley Brass
Conductor: Paul White

Last 15 Years:
2011: 6th (P. White)
2010: 7th in Second Section (A. Culshaw) (rel)
2009: 8th (D. Stanley)
2008: 8th (A. Culshaw)
2007: 8th in Third Section (A. Culshaw) (prom)
2006: 6th (A. Culshaw)
2005: 2nd (A. Culshaw)
2004: 17th in Second Section (A. Culshaw) (rel)
2003: 16th (A. Culshaw)
2002: 3rd in Third Section (prom)
2001: 5th
2000: 18th in Second Section (rel)
1999: 13th
1998: 16th
1997: 4th
---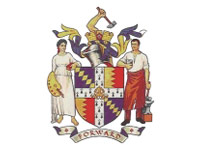 City of Birmingham
Conductor: Warren Belshaw
Last 15 Years:
2011: DNC
2010: 7th (W. Belshaw)
2009: 9th (W. Belshaw)
2008: 12th (W. Belshaw)
2007: 9th (W. Belshaw)
2006: 4th (W. Belshaw)
2005: 12th (J. Cunningham)
2004: 9th (J. Cunningham)
2003: 10th (S. Platford)
2002: 8th
2001: 20th in Second Section (rel)
2000: 16th
1999: 19th
1998: 12th
1997: 9th
---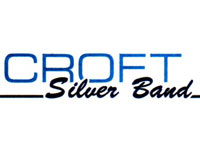 Croft Silver
Conductor: Ian Needham

Last 15 Years:
2011: 14th (I. Needham)
2010: 9th in Fourth Section (I. Needham) (prom)
2009: 7th (I. Needham)
2008: 2nd (I. Needham)
2007: 13th (S. Burton)
2006: 17th (S. Burton)
2005: 18th in Third Section (S. Burton) (rel)
2004: DNC
2003: 11th (C. Jones)
2002: 17th in Second Section (rel)
2001: 11th
2000: 20th
1999: 7th
1998: 7th
1997: 3rd in Third Section (prom)
---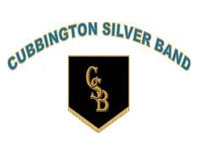 Cubbington
Conductor: Alex Webb
Last 15 Years:
2011: 13th (A. Webb)
2010: 12th (G. Smallwood)
2009: Winners (G. Smallwood)
2008: 17th (P. Johnson)
2007: Winners of Fourth Section (P. Johnson) (prom)
2006: 7th (P. Johnson)
2005: 8th (P. Johnson)
---
Daventry Brass
Conductor: Bob Stradling
Last 15 Years:
2011: Winners (N. Howard)
2010: 9th (N. Howard)
2009: 14th (N. Howard)
2008: 9th in Second Section (N. Howard) (rel)
2007: 9th (N. Howard)
2006: 12th (N. Howard)
2005: 3rd in Third Section (P. Northey) (prom)
2004: 10th (P. Northey)
2003: Winners of Third Section (P. Northey)
2002: 13th
2001: 13th
2000: 4th
1999: 17th in Second Section (rel)
1998: 18th
1997: 12th
---
Fairfield (Buxton)
Conductor: Charles Kitchen
Last 15 Years:
2011: 7th in Fourth Section (C. Kitchen) (prom)
2010: 8th (C. Kitchen)
2009: 3rd (C. Kitchen)
2008: 17th (C. Kitchen)
2007: 12th (C. Kithcen)
2006: 16th in Third Section (C. Kitchen) (rel)
2005: 19th (C. Kitchen)
2004: 13th (C. Kitchen)
2003: 19th (C. Kitchen)
2002: 11th
2001: 19th
2000: 15th
1999: 4th
1998: 4th in Third Section (prom)
1997: 8th
---
Hucknell & Linby
Conductor: Paul Whyley

Last 15 Years:
2011: 9th (P. Whyley)
2010: 6th (P. Whyley)
2009: 5th (P. Whlyley)
---
Ibstock Brick Brass
Conductor: Huw Thomas

Last 15 Years:
2011: 11th in Second Section (H. Thomas) (rel)
2010: 18th in First Section (H. Thomas) (rel)
2009: 16th (K. Ferguson)
2008: 14th (K. Ferguson)
2007: 8th (G. Sutton)
2006: 14th (D. Jones)
2005: 7th (D. Jones)
2004: 14th (D. Jones)
2003: 11th (P. Northey)
2002: 11th
2001: 10th
2000: Winners of Second Section (prom)
1999: 3rd
1998: 10th
1997: 15th
---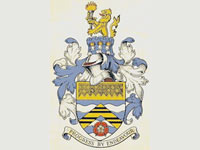 Long Eaton Silver Prize
Conductor: Sharon Stansfield

Last 15 Years:
2011: 8th (S. Stansfield)
2010: 5th (S. Stansfield)
2009: 11th in Second Section (S. Stansfield) (rel)
2008: 7th (S. Stansfield)
2007: 6th (S. Stansfield)
2006: Winners of Third Section (S. Stansfield) (prom)
2005: 4th (S. Stansfield)
2004: 4th (S. Stansfield)
2003: 2nd in Fourth Section (S. Stansfield) (prom)
2002: 3rd
2001: 13th
2000: 17th
1999: 23rd
1998: 16th
1997: 17th
---
Rolls Royce (Derby)
Conductor: Graham Cardwell

Last 15 Years:
2011: 11th (G. Cardwell)
2010: 13th (G. Cardwell)
2009: 4th in Fourth Section (G. Cardwell) (prom)
2008: 11th (G. Cardwell)
2007: 4th (G. Cardwell)
2006: DNC
2005: DNC
2004: =16th (M. Heywood)
2003: 13th (N. Eden)
2002: 9th
2001: 14th
2000: 7th
1999: 25th
1998: 9th
1997: 8th
---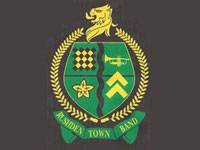 Rushden Town
Conductor: John Hudson

Last 15 Years:
2011: 3rd in Fourth Section (M. Dawson) (prom)
2010: 3rd (P. Vine)
2009: 6th (P. Vine)
2008: 13th (P. Lewsey)
2007: 5th (P. Lewsey)
2006: 11th (P. Lewsey)
2005: 13th (P. Vine)
---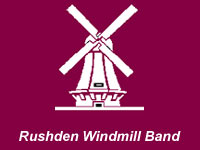 Rushden Windmill
Conductor: Nathan Waterman

Last 15 Years:
2011: 5th (J. Fletcher)
2010: 4th (J. Fletcher)
2009: 11th (J. Fletcher)
2008: 9th (J. Flecther)
2007: 10th (R. Graves)
2006: 8th (R. Graves)
2005: 11th (R. Graves)
2004: Winners of Fourth Section (R. Graves) (prom)
2003: 4th (R. Graves)
2002: 19th in Third Section (rel)
2001: 12th
2000: 3rd
1999: 15th
1998: 3rd
1997: 6th
---
Shipston Town
Conductor: Howard Gibbs
Last 15 Years:
2011: 10th (H. Gibbs)
2010: Winners of Fourth Section (H. Gibbs) (prom)
2009: 11th (H. Gibbs)
2008: 9th (H. Gibbs)
2007: 20th (H. Gibbs)
2006: 5th (H. Gibbs)
2005: 16th (H. Gibbs)
2004: 17th (D. Grant) (rel)
2003: 18th (G. Coleman)
2002: 20th in Second Section (rel)
2001: DNC
2000: 13th
1999: 5th in Third Section (prom)
1998: 6th
1997: 9th
---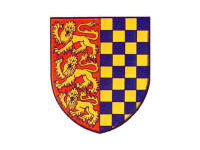 Stamford Brass
Conductor: Robert Prew

Last 15 Years:
2011: 7th (R. Prew)
2010: 8th (R. Prew)
2009: 6th (R. Prew)
2008: 11th (M. Ford)
2007: 8th in Second Section (J. Fletcher) (rel)
2006: 11th (D. Hirst)
2005: 10th (G. Wyatt)
2004: 2nd in Third Section (G. Wyatt) (prom)
2003: 7th (R. Prew)
2002: 14th in Second Section (rel)
2001: 17th
2000: 17th
1999: 15th in First Section (rel)
1998: 17th
1997: 5th in Second Section (prom)
---
Stourport on Severn
Conductor: Mike West

Last 15 Years:
2011: DNC
2010: DNC
2009: 10th (M. West) (rel)
2008: 6th (C. Farlow)
2007: 18th in First Section (D. Morgan) (rel)
2006: 12th (B. Pope)
2005: 8th in Second Section (S. Gittins) (prom)
2004: 3rd (D. Maplestone)
2003: 3rd (D. Maplestone)
2002: 13th (D. Maplestone)
2001: 6th in Third Section (D. Maplestone) (prom)
2000: 8th (N/K)
1999: 3rd
1998: 12th
1997: 11th
---
Wem Jubilee
Conductor: Stephen Gittins

Last 15 Years:
2011: 7th (R. Thorne)
2010: 9th (R. Thorne)
2009: 8th in Third Section (R. Thorne) (prom)
2008: 5th (R. Thorne)
2007: Winners (R. Thorne)
2006: DNC
2005: 10th (R. Thorne)
2004: 8th (R. Thorne)
2003: 4th (R. Thorne)
2002: Winners of Fourth Section (prom)
2001: 5th
2000: 4th
1999: DNC
1998: DNC
1997: 4th
---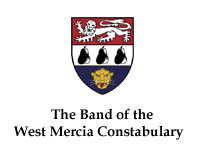 West Mercia Constabulary
Conductor: Alwyn Green

Last 15 Years:
2011: 12th (D. Thomas)
2010: 10th (S. Pritchard-Jones)
2009: 9th in Second Section (S. Pritchard-Jones) (rel)
2008: 11th (D. Bishop-Rowe)
2007: 7th (D. Bishop-Rowe)
2006: 7th in Third Section (S. Pritchard-Jones) (prom)
2005: 5th (S. Pritchard Jones)
2004: 3rd (H. Gibbs)
2003: 12th (H. Gibbs)
2002: 4th
2001: 3rd in Fourth Section (prom)
2000: DNC
1999: DNC
1998: DNC
1997: DNC
---
Past Qualifiers:
2011: Daventry, Amington
2010: Porthywaen Silver, Shirebrook MW (Unison)
2009: Cubbington Silver, Bakewell Silver
2008: Matlock, Wellington (Telford), University of Warwick
2007: Wem Jubilee, Wellington (Telford)
2006: Long Eaton Silver, Leicester Co-op Snibston Charnwood, Moulton '77 Brass
2005: Phoenix West Midlands, Arrow Valley, Daventry
2004: Shirland Welfare Training, Stamford Brass, West Mercia Constabulary
2003: Daventry Brass, Carlton Brass, Audley Brass
2002: Raunds Temperance, Carlton Brass, Arrow Valley
2001: Brass 2000, Raunds Temperance
2000: Warwick University, Porthywaen
1999: Whaley Bridge, Chapel en le Frith
1998: RJB Brass, Charnwood
1997: Kirkby Colliery, Chapel en le Frith
1996: Whaley Bridge, Derwent Brass, Kirkby Colliery
1995: Whaley Bridge, Croft Silver, Derwent Brass
1994: Glossop Old, Bedworth Brass, South Notts Hussars
---
Midlands Bands at the Finals:

2011: 13th, 14th
2010: 9th, 12th
2009: 3rd, 14th
2008: 1st, 5th, 18th
2007: 12th, 17th
2006: 1st, 4th, 10th
2005: 2nd, 4th, 8th
2004: 5th, 8th, 9th
2003: 3rd, 11th, 18th
2002: 5th, 7th, 8th
2001: 3rd, 13th
2000: 8th, 9th
1999: 12th, 16th
1998: 11th, 12th