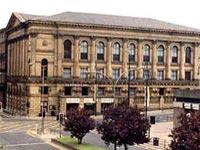 Sunday 4th March
Adjudicators: John Berryman & Alan Morrison
Test Piece: Mountain Views (Bertrand Moren)
Draw: 11.15am

Commences: 12.45pm
---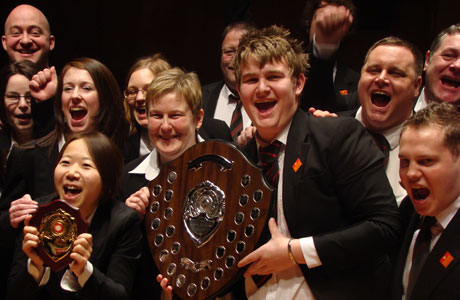 Which band can follow in Hammonds Saltaire's footsteps?

There are plenty of stunning mountain views to enjoy in Yorkshire – even around Bradford, although players would be hard pressed to be inspired to seek any of them out after working on Bertrand Moren's rather insipid evocation of his local back door terrain.
Real test

Still, 10 well matched rivals will fancy their chances of planting a flag of victory on top of this particular summit, especially as seven of them had to overcome the more treacherous slopes of Eric Ball's 'High Peak' at Butlins a few weeks back.
That was a real test of First Section aspirations – one that needed crampons and bottled oxygen to master: The only ice pick you may need after playing this test piece will be to chip off ice cubes to keep the celebratory champers cold.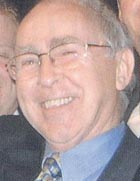 Flask and boots

Still, it shouldn't be under estimated – and both John Berryman and Alan Morrison (both right) will know exactly what to look out for in those MDs who think they can reach the top with just a thermos flask and sturdy pair of hiking boots to their name in preparation.
Last year's qualifiers managed to make more of an impression at the finals than of late (ending 3rd &7th respectively), but you still have to go back to 2007 for the last time Yorkshire boasted a National victory.
That though could change especially if the form shown by Yorkshire bands at Butlins earlier in the season is maintained.
Base camp

Drighlington head the list of rivals at base camp, keen to make an immediate mark following their relegation from the top flight.
Jim Davies has certainly got a confident band under his command following a solid performance at the Northern Open and a cracking runner up finish at Butlins.
Meanwhile, Frickley/South Elmsall will be directed by the experienced Frank Hoyland as they look to build on an encouraging performance last year when they came 4th on their First Section debuts.

Great to be back

Great to see Graham O'Connor fighting fit as he leads Hatfield in their challenge.

Double winners in 2004 & 2005, they have been rebuilding of late (they lost their Senior Cup status last year) and a young band should be confident of claiming another top six finish.
Kippax showed solid form in coming 10th at Butlins – a reflection of the progress they have been making in the right direction under David Lancaster since gaining promotion in 2009.
Warm welcome

The same applies to Knottingley, who won the Third Section title in 2010 and followed it up with a podium finish last year to gain promotion under the baton of Dr Owen Wedgewood.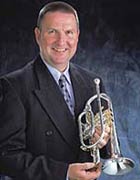 A warm welcome will be in store for the returning Old Silkstone as Simon Kerwin takes the baton of a band that has moved between sections with some regularity over the years.

The rebuilding work showed signs of permanency at Butlins where they ended in a solid 12th place against a strong field of rivals.
Good work

Leigh Baker will certainly be looking to carry on his good work at South Yorkshire Police, as they return to the First Section for the first time since 2008.

They were classy winners of the Second Section last year and posted a fine 3rd place finish at Cheltenham too, although they struggled to make a mark at Butlins where they ended 14th.
Stannington also struggled against national opposition at the Senior Trophy where they ended 20th, whilst they didn't quite hit top form at Butlins earlier this season either where they were 13th.

The experienced Miles Davison will be determined to improve on that as they look to post another top six finish.
Short priced favourites

That leaves two of the short priced favourites – and bands who are hard to separate at any contest over the last year or so – from Skegness to Blackpool.
Unite the Union (City of Sheffield) and Yorkshire Imperial Urquhart Travel will be looking to repeat the form they showed as Butlins, where Imps just got the nod in pipping their rivals to 3rd place.
They also just edged ahead here last year too, ending runner up and going onto to claim a fine podium finish at Cheltenham.

More of that and they should be confident of making a return under the baton of Dave Nesbitt, whilst Derek Renshaw will be confident of pushing them all the way.
---
As for a winner?
A difficult one to predict as there is a batch of bands more than capable of racing to the summit ahead of their rivals.
Yorkshire Imps are the short priced favourites with Unite the Union (City of Sheffield) a good each way bet to join them at Cheltenham.
Drighlington will be snapping at the heels after their fine showing at Skegness, whilst Hatfield, Kippax and South Yorkshire Police could well be waiting to scramble their way there if any of them falter on the final few steps to the top.
Our dark horse is Frickley/South Elmsall.

4BR Prediction:
1. Yorkshire Imperial Urquhart Travel
2. Unite the Union (City of Sheffield)
3. Drighlington
4. Hatfield
5. Kippax
6. South Yorkshire Police
Dark Horse: Frickley/South Elmsall
---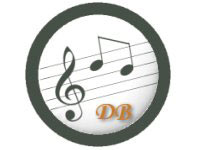 Drighlington
Conductor: Jim Davies
Last 15 Years:
2011: 10th in Championship Section (J. Davies (rel)
2010: 12th (J. Davies)
2009: 3rd in First Section (K. Belcher) (prom)
2008: 7th (K. Belcher)
2007: 13th in Championship Section (K. Belcher) (rel)
2006: Winners of First Section (S. Foster) (prom)
2005: 6th (P. Shaw)
2004: 2nd (P. Shaw)
2003: 15th Championship Section (C. Hardy) (rel)
2002: 12th (C. Hardy)
2001: 6th in First Section (A. Eastwood) (prom)
2000: 2nd (M. Bentham)
1999: 13th in Championship Section (rel)
1998: 10th
1997: 9th
---
Frickley/South Elmsall
Conductor: Frank Hoyland
Last 15 Years:
2011: 4th (D. Nichols)
2010: 6th in Second Section (D. Nichols) (prom)
2009: 2nd (D. Nichols)
2008: 5th (D. Nichols)
2007: 7th (D. Nichols)
2006: 4th (D. Nichols)
2005: 9th (B. Morton)
2004: 9th (J. Wade)
2003: 5th (J. Wade)
2002: 3rd in Third Section (prom) (J. Wade)
2001: 5th (I. Scott)
2000: 9th in Second Section (rel) (D. Horn)
1999: 12th
1998: Winners of Third Section (prom)
1997: 5th
---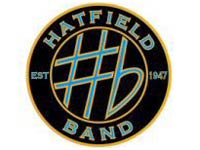 Hatfield
Conductor: Graham O'Connor
Last 15 Years:
2011: 6th (G. O'Connor)
2010: 10th in Championship Section (J. Berryman) (rel)
2009: 9th (G. O'Connor)
2008: 11th (G. O'Connor)
2007: 5th (G. O'Connor)
2006: 9th (G. O'Connor)
2005: Winners of First Section (G. O'Connor) (prom)
2004: Winners of First Section (G. O'Connor)
2003: 2nd in Second Section (G. O'Connor) (prom)
2002: 5th (G. O'Connor)
2001: 7th (G. O'Connor)
2000: Winners of Third Section (G. O'Connor) (prom)
1999: 8th (rel)
1998: 6th
1997: 11th
---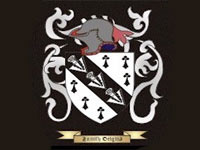 Kippax
Conductor: David Lancaster
Last 15 Years:
2011: 7th (D. Lancaster)
2010: 9th (D. Lancaster)
2009: 3rd in Second Section (S. Lippeatt) (prom)
2008: 6th (R. Gray)
2007: 2nd (K. Wardle)
2006: 8th (K. Wardle)
2005: 10th in First Section (J. Davies) (rel)
2004: 10th (I. Colley)
2003: 8th (I. Colley)
2002: 2nd (I. Colley)
2001: 7th (I. Colley)
2000: 9th (I. Colley)
1999: 6th
1998: 11th in Championship (rel)
1997: 11th in Championship
---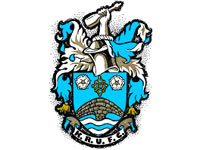 Knottingley Silver
Conductor: Dr Owen Wedgewood
Last 15 Years:
2011: 3rd in Second Section (O. Wedgewood) (prom)
2010: Winners (O. Wedgewood)
2009: 9th in First Section (O. Wedgewood) (rel)
2008: 12th (O. Wedgewood)
2007: 9th (R. Morgan)
2006: 4th (K. Belcher)
2005: 11th (K. Belcher)
2004: 14th in Championship Section (K. Belcher) (rel)
2003: Winners of First Section (K. Belcher) (prom)
2002: 5th (K. Belcher)
2001: Winners of Second Section (K. Belcher) (prom)
2000: 2nd (K. Belcher)
1999: 7th
1998: 3rd in Third Section (prom)
1997: 4th
---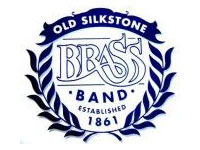 Old Silkstone
Conductor: Simon Kerwin
Last 15 Years:
2011: DNC
2010: 13th in Championship Section (C. Hirst) (rel)
2009: 6th in First Section (A. Exley) (prom)
2008: 4th (A. Exley)
2007: 10th in Championship Section (A. Exley) (rel)
2006: 14th (N. Law)
2005: 4th in First Section (N. Law) (prom)
2004: 3rd (N. Law)
2003: Winners of Second Section (N. Law) (prom)
2002: 7th (N. Law)
2001: 3rd (N. Law)
2000: 7th (N. Law)
1999: Winners of Third Section (prom)
1998: 5th
1997: 7th
---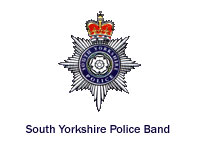 South Yorkshire Police
Conductor: Leigh Baker
Last 15 Years:
2011: Winners of Second Section (L. Baker) (prom)
2010: 2nd (L. Baker)
2009: 6th (K. Wadsworth)
2008: 11th in First Section (I. Scott) (rel)
2007: 11th (A. Dennis)
2006: 6th in Second Section (A. Dennis) (prom)
2005: 5th (A. Dennis)
2004: 3rd (A. Dennis)
2003: 8th (N. Horne)
2002: 4th (D. Lever)
2001: 10th in First Section (D. Lever) (rel)
2000: 6th (D. Lever)
1999: 4th in Second Section (prom)
1998: 4th
1997: 7th
---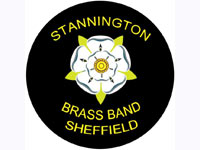 Stannington Brass
Conductor: Miles Davison
Last 15 Years:
2011: 5th (D. Renshaw)
2010: 11th in Championship Section (D. Renshaw) (rel)
2009: 10th (D. Renshaw)
2008: 2nd in First Section (D. Renshaw) (prom)
2007: 7th (D. Renshaw)
2006: 3rd (D. Renshaw)
2005: 7th (R. Morgan)
2004: 8th (R. Gray)
2003: 7th (J. Hopkinson)
2002: 7th (J. Hopkinson)
2001: 6th in Second Section (prom) (J. Hopkinson)
2000: 5th (J. Hopkinson)
1999: 2nd
1998: 11th
1997: 5th
---
Unite the Union (City of Sheffield)
Conductor: Derek Renhaw
Last 15 Years:
2011: 3rd (M. Davison)
2010: 6th (D. Holling)
2009: 5th (M. Davison)
2008: 12th in Championship Section (D. Nesbitt) (rel)
2007: Winners of First Section (D. Nesbitt) (prom)
2006: 12th in Championship Section (David Hirst) (rel)
2005: 9th (W. Rushworth)
2004: 11th (D. Renshaw)
2003: 2nd (D. Renshaw)
2002: 14th (D. Renshaw)
2001: Winners of First Section (D. Renshaw) (prom)
2000: Winners (D. Renshaw)
1999: 12th
1998: DNC
1997: 8th
---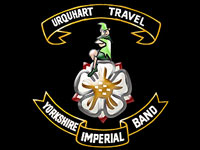 Yorkshire Imperial Urquhart Travel
Conductor: David Nesbitt
Last 15 Years:
2011: 2nd (D. Nesbitt)
2010: 8th (D. Nesbitt)
2009: 12th in Championship Section (R. Evans) (rel)
2008: 10th (J. Davies)
2007: 6th (R. Farr)
2006: 10th (R. Curran)
2005: 2nd in First Section (C. Houlding) (prom)
2004: 13th Championship Section (D. Evans) (rel)
2003: 9th (D. Evans)
2002: 8th (D. Evans)
2001: 7th (T. Wyss)
2000: 7th (T. Wyss)
1999: 8th
1998: 5th
1997: 10th
---
Past Qualifiers:
2011: Hammonds Saltaire, Yorkshire Imperial Urquhart Travel
2010: Meltham & Meltham Mills, Hebden Bridge
2009: Wakefield Metropolitian, Hade Edge
2008: Skelmanthorpe, Stannington
2007: Stocksbridge, Pennine Brass
2006: Drighlington, Marsden Silver
2005: Hatfield Main, Yorkshire Imperial Urquhart Travel,
2004: Hatfield Coal Power, Drighlington
2003: Knottingley Silver, Hade Edge (Disposables UK Group)
2002: Wakefield Metropolitan, Kippax
2001: ASDA Stocksbridge, Pennine Brass
2000: ASDA Stocksbridge. Drighlington
1999: Barnsley BS, Yorkshire Co-operatives
1998: Rothwell Temperance, Todmorden Old
1997: Jayess '87, Rothwell Temperance
1996: Priest Lindley, Kippax
1995: Stocksbridge, Barnsley BS
---
Yorkshire Bands at the Finals:
2011: 3rd, 7th
2010: 17th, 18th
2009: 4th, 14th
2008: 2nd, 10th
2007: 1st, 9th
2006: 9th, 11th
2005: 1st, 6th
2004: 5th, 7th
2003: 4th, 13th
2002: 10th, 15th
2001: 1st, 4th
2000: 6th, 11th
1999: 3rd, 4th
1998: 1st, 8th