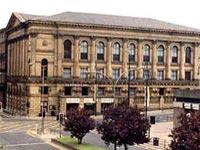 Saturday 3rd March
Adjudicators: Phillip McCann & Philip Sparke
Test Piece: Cross Patonce (Goff Richards)
Draw: 9.00am

Commences: 10.30am
---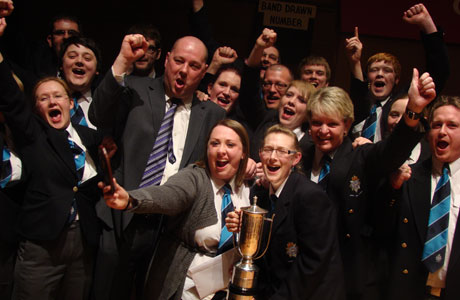 Police, camera, action: South Yorkshire Polcie take the 2011 title

12 strong looking bands line up on Saturday morning looking to tickle the fancy of adjudicators Philip McCann and Philip Sparke (below right) with their musical knowledge of all things Gallic and Godly.
That may on the face of it be a difficult mix at the best of times (the music not the judges) so it will be interesting to see how these contenders get to grips with a stern test of their technical and musical abilities.
Hardy qualifiers

Yorkshire set two hardy qualifiers to Cheltenham last year who returned with a 3rd & 10th place to their name – the second year in a row that at least one has claimed a podium finish.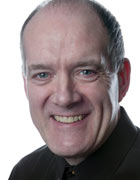 However, you have to go back to 2003 for the last time the White Rose flew in victory, so much for these rivals to aim for if they get through.
Little early form

Strangely, there hasn't been much early season form to call upon as a guide, as only two of the bands appeared at Butlins, whilst there are four promoted bands in the line-up as well as one returnee – and not one band that has been relegated from the First Section.
Promoted contenders

Those four promoted contenders are headed by Horbury Victoria, who won the Third Section in fine style last year under the direction of Duncan Beckley.

They then went on to be runner up at the Finals, so will head here with plenty of confidence.
Joining them at Cheltenham was City of Bradford, who was crowned Third Section National Champion under the direction of Lee Skipsey.

Winners of the Northern Open late last year, they will be one of the short priced favourites for a racecourse return.
Missed out

Chapletown also gained their promotion after just missing out on that trip south.

Andrew Dennis led the band to the Third Section title in 2010 and built on that last year in coming 3rd. They started 2012 well too, with a 4th place finish at Brass at the Guild Hall.

The final band of the promoted quartet is Crofton Silver, who came 6th last year.

Kevin Belcher leads a solid outfit that has been building solidly since winning the Fourth Section title in 2007.
Return

Meanwhile, Cornerstone Brass returns after failing to make it to the starting lineup twelve months ago.

They certainly made a mark at Butlins in January where they came 5th, so could be in good shape to push for a repeat of their podium finish in 2010.
Also looking to claim another podium finish will be Barnsley Chronicle, as they seek a Cheltenham return under the baton of Rob Straw.

They have posted increasingly impressive results in the last three years, whilst they delivered a solid account of themselves in coming 10th at the National Finals.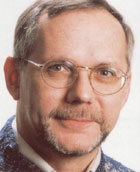 Developing

The experienced John Clay leads the developing Clifton & Lightcliffe who have been making solid progress since gaining promotion in 2010.

Another top six finish will be within their sights if they can play to form.
Meanwhile, the consistent Dodworth Colliery MW will be looking to claim a top six finish after slowly building their contesting confidence in the past couple of seasons.

A solid 11th place at Butlins was a good start to the season, with the promise of an even better return here.
Move up

Jason M Smith takes the baton at Lindley as they look to start moving back in the right direction after a disappointing 2011 saw them lose their Senior Trophy status.

5th place last year for the former Championship Section outfit could provide the foundation for a move up the results table.
Hunting

The talented Tabby Clegg returns with Slaithwaite as they look to make a move towards their first National Finals appearance since 2008, whilst Strata Brass will be seeking their first podium finish since 2005.

St George's Hall hasn't been the happiest of hunting grounds, so the experienced David Holling will be determined to make an immediate impression on his Bradford debut with the band.
Encouraging

That just leaves Wetherby & District Silver, who are moving in the right direction under the baton of Alan Seymour and looking to build on their encouraging 10th place finish last year.
---
As for a winner?
There are some impressive bands on show here, headed by City of Bradford, who showed that they have the potential to go a long way in a short space of time.
Another trip to Cheltenham beckons, and they could well be joined Horbury Victoria once more if Duncan Beckley's knack of bringing the best out of bands at this level is appreciated in the box.
Cornerstone Brass showed plenty of solid quality at Butlins and should push the duo all the way, whilst Barnsley Chronicle, Strata Brass and Slaithwaite make up out top six selection box.

Our dark horse is the improving Dodworth Colliery MW.
4BR Prediction:
1. City of Bradford
2. Horbury Victoria
3. Cornerstone Brass
4. Barnsley Chronicle
5. Strata Brass
6. Slaithwaite
Dark Horses: Dodworth Colliery MW
---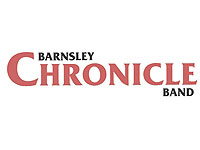 Barnsley Chronicle
Conductor: Rob Straw
Last 15 Years:
2011: 2nd (R. Straw)
2010: 7th (R. Straw)
2009: 8th (W. Rushworth)
2008: 9th in First Section (W. Rushworth) (rel)
2007: 10th (K. Wadsworth)
2006: 9th (J. Hopkinson)
2005: 8th (J. Hopkinson)
2004: 2nd in Second Section (J. Hopkinson) (prom)
2003: 9th in First Section (C. Hirst) (rel)
2002: 9th (C. Hirst)
2001: DNC
2000: 5th in First Section (I. Craddock)
1999: Winners of First Section
1998: 6th
1997: 7th
---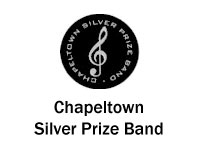 Chapeltown Silver Prize
Conductor: Andrew Dennis
Last 15 Years:
2011: 3rd in Third Section (A. Dennis) (prom)
2010: Winners (A. Dennis)
2009: 10th (A. Dennis)
2008: 10th in Second Section (T. Bannan) (rel)
2007: 8th (T. Bannan)
2006: 12th in First Section (P. Shaw) (rel)
2005: 13th (D. Renshaw)
2004: 15th in Championship Section (I. Scott) (rel)
2003: 4th in First Section (Andrew Holland) (prom)
2002: 3rd (A. Dennis)
2001: 3rd (A. Dennis)
2000: 10th (D. Neil)
1999: 4th
1998: 9th
1997: 8th
---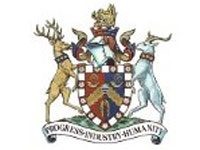 City of Bradford
Conductor: Lee Skipsey
Last 15 Years:
2011: 2nd in Second Section (L. Skipsey) (prom)
2010: DNC
2009: DNC
2008: 2nd (I. Craddock)
2007: 12th in First Section (M. Hannan) (rel)
2006: 11th (R. Savage)
2005: 5th (M. Hannan)
2004: Winners of Second Section (M. Hannan) (prom)
2003: 3rd (M. Hannan)
2002: 9th (A. McLaughlan)
2001: 12th in First Section (B. Broadbent) (rel)
2000: 6th in First Section (B. Broadbent)
1999: 7th in First Section
1998: 2nd (prom)
1997: 2nd

Until 2008 competed as YBS Concert Brass
---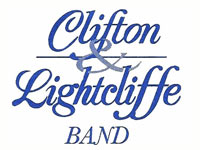 Clifton & Lightcliffe
Conductor: John Clay
Last 15 Years:
2011: 6th (J. Clay)
2010: 2nd in Third Section (J. Clay) (prom)
2009: 9th in Second Section (J. Clay) (rel)
2008: 11th (J. Clay)
2007: 2nd in Third Section (J. Clay) (prom)
2006: 2nd (J. Clay)
2005: 4th (R. Collinson)
2004: 9th (R. Collinson)
2003: 4th (R. Collinson)
2002: 6th (R. Collinson)
2001: Winners of Fourth Section (R. Collinson) (prom)
2000: 7th (R. Collinson)
1999: 8th in Third Section (rel)
1998: 14th
1997: 8th
---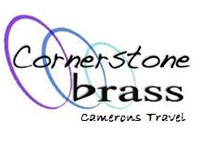 Cornerstone Brass
Conductor: Damien Wileman
Last 15 years:
2011: DNC
2010: 3rd (G. Lamplough)
2009: 12th (G. Lamplough
---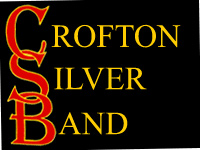 Crofton Silver
Conductor: Kevin Belcher
Last 15 Years:
2011: 6th in Third Section (T. Sidwell) (prom)
2010: 4th (T. Sidwell)
2009: 2nd (T. Sidwell)
2008: 9th (M. Simpson)
2007: Winners of Fourth Section (M. Simpson) (prom)
2006: 4th (M. Simpson)
2005: 6th (M. Simpson)
2004: 3rd (R. Morgan)
2003: 9th in Third Section (R. Morgan) (rel)
2002: 8th (R. Larder)
2001: 8th (R. Larder)
2000: 6th (P. Kitson)
1999: 2nd
1998: 13th
1997: 12th
---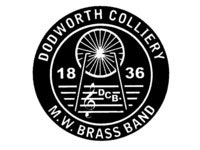 Dodworth M.W.
Conductor: Eliot Darwin
Last 15 Years:
2011: 7th (E. Darwin)
2010: 9th (E. Darwin)
2009: 7th (E. Darwin)
2008: 7th (E. Darwin)
2007: Winners of Third Section (E. Darwin) (prom)
2006: Winners of Fourth Section (E. Darwin) (prom)
2005: 3rd (E. Darwin)
---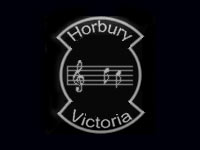 Horbury Victoria
Conductor: Duncan Beckley
Last 15 Years:
2011: Winners of Third Section (D. Beckley) (prom)
2010: DNC
2009: 10th (B. Walker)
2008: 9th (B. Walker)
2007: 4th (R. Walker)
2006: Winners of Third Section (B. Walker) (prom)
2005: DNC (rel)
2004: DNC (rel)
2003: 10th (Ian Shires)
2002: 2nd in Second Section (prom)
2001: 2nd
2000: 2nd in Third Section (prom)
1999: 10th
1998: 7th
1997: 6th
---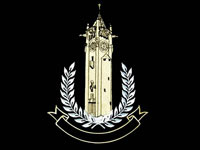 Lindley
Conductor: Jason M. Smith
Last 15 Years:
2011: 5th (N. Jowett)
2010: 7th in First Section (P. Andrews) (rel)
2009: 8th (N. Jowett)
2008: 14th (N. Jowett)
2007: 4th (N. Jowett)
2006: 7th (N. Jowett)
2005: 10th in Championship Section (N. Jowett) (rel)
2004: 12th (N. Jowett)
2003: 8th (N. Jowett)
2002: 4th in First Section (N. Jowett) (prom)
2001: 4th (N. Jowett)
2000: 12th in Championship Section (N. Jowett) (rel)
1999: 9th
1998: 8th
1997: 4th in First Section (prom)
---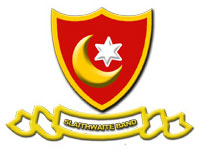 Slaithwaite
Conductor: Tabby Clegg
Last 15 Years:
2011: 8th (T. Clegg)
2010: 10th in First Section (T. Clegg) (rel)
2009: 10th (B. Hudson)
2008: Winners of Second Section (B. Hudson) (prom)
2007: 5th (B. Hudson)
2006: 5th (B. Hudson)
2005: 2nd in Third Section (B. Hudson) (prom)
2004: 2nd (B. Hudson)
2003: 8th (K. Lever)
2002: 7th (K. Lever)
2001: 4th (K. Lever)
2000: 9th (K. Lever)
1999: 9th
1998: 12th
1997: 3rd
---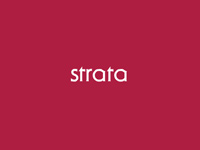 Strata Brass
Conductor: David Holland
Last 15 Years:
2011: 4th (D. Hirst)
2010: 8th (D. Hirst)
2009: 5th (D. Hirst)
2008: 4th (D. Hirst)
2007: 3rd (D. Hirst)
2006: 9th (D. Hirst)
2005: 3rd (K. Wadsworth)
2004: 7th (D. Horn)
2003: 7th (D. Horn)
2002: 8th (D. Horn)
2001: 4th (D. Moore)
2000: 8th (D. Moore)
1999: N/K
1998: N/K
1997: N/K
---
Wetherby & District
Conductor: Alan Seymour
Last 15 Years:
2011: 10th (A. Seymour)
2010: 3rd in Third Section (A. Seymour) (prom)
2009: 5th (D. Ashworth)
2008: 8th in Second Section (R. Roe) (rel)
2007: 9th (G. Kearsley)
2006: 7th (G. Kearsley)
2005: 4th (G. Kearsley)
2004: 12th (G. Kearsley)
2003: 3rd in Third Section (G. Kearsley) (prom)
2002: 4th (G. Kearsley)
2001: 6th (G. Kearsley)
2000: Winners of Fourth Section (G. Kearsley) (prom)
1999: 7th
1998: 5th
1997: 6th
---
Past Qualifiers:
2011: South Yorkshire Police, Barnsley Chronicle
2010: Knottingley, South Yorkshire Police
2009: Holme Silver, Frickley/South Elmsall
2008: Slaithwaite, YBS Concert Brass
2007: Wakefield Metropolitan, Kippax
2006: Grange Moor, Meltham & Meltham Mills
2005: Hebden Bridge, West Yorkshire Police
2004: Yorkshire Building Society Concert, Barnsley Building Society
2003: Old Silkstone, Hatfield Coal Power
2002: Hade Edge, Horbury Victoria
2001: Knottingly Silver, Hade Edge
2000: Pennine Brass, Knottingly Silver
1999: Holme Silver, Stannington
1998: Wakefield Metropolitan, YBS Concert Brass
1997: Todmorden Old, YBS Concert Brass
1996: Rothwell Temperance, Tingley Thornhill
1995: Hade Edge, South Yorkshire Police
---
Yorkshire bands at the Finals:
2011: 3rd, 10th
2010: 3rd, 4th
2009: 4th, 6th
2008: 4th, 9th
2007: 4th, 5th
2006: 7th, 15th
2005: 9th, 14th
2004: 2nd, 7th
2003: 1st, 13th
2002: 1st, 14th
2001: 4th, 5th
2000: 2nd, 9th
1999: 1st, 13th
1998: 4th, 15th