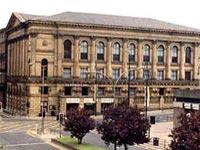 Sunday 4th March
Adjudicators: Ewan Easton & Malcolm Brownbill
Test Piece: Olympus (Philip Harper)
Draw: 8.00am

Commences: 9.15am
---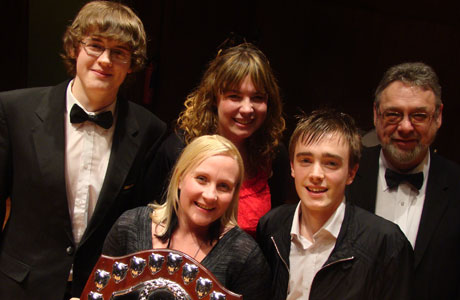 Victory for Victoria in 2011

Yorkshire's long wait for a Third Section National title was ended in splendid fashion in Cheltenham last year, when City of Bradford delivered a thrilling winning performance under the baton of Lee Skipsey.
18 years since Skelmanthorpe took the honours, and with only one podium finish to the county's name since 1999, Regional Secretary Peggy Tomlinson unfurled her White Rose flag as Yorkshire celebrated claiming both first and second places.
Bigger and better

Plenty for these 11 contenders to live up to then if they are to get through on a testing set work inspired by ancient Olympian themes.

Proud Yorkshire folk like to think they are bigger and better than their rivals, so it will be interesting to see if they can make a better go of being faster, higher and stronger too.
Just the Gold and Silver medal winners go through to Cheltenham, so there is plenty to play for, and plenty for tuba star Ewan Easton and experienced campaigner Mal Brownbill ( both right) to enjoy in the box.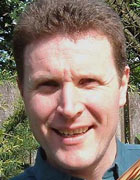 Early form guide

Not a great deal of early season form to go by, but three contenders did put in solid performances at Butlins, with the talented Garry Hallas leading Emley to 5th place.

They were relegated from the Second Section last year so will be keen to build on that encouraging Skegness outing.
Dronfield CMW now flies the White Rose flag with pride on its contest travels and with good cause too after they claimed a Fourth Section National Finals appearance and promotion last year.

They came 9th in Cheltenham, but showed that they had built on that at Butlins where they impressed many in coming 6th against a strong field of rivals.
Life after the cameras

2011 Fourth Section champion Dinnington has shown that there is life after the television cameras have long gone.

Jonathan Beatty is doing excellent long term work leading a vibrant band to victory last year and a fine 6th place finish at Cheltenham.

They just fell off the pace a little at Butlins, but shouldn't be discounted here.
Improving

The improving Lofthouse 2000 is another band that brings some early season form to Bradford after coming 5th at Brass at the Guild Hall, whilst Skelmanthorpe B, rounded off last season with a 7th place finish at the Northern Open.
Both bands put in solid performances last year in coming 5th & 7th respectively, so should be confident of at least making a mark on the top six this time around.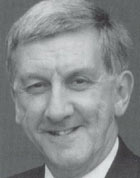 Solid

Gawthorpe Brass '85 fell five places in the results table last year, but has a solid record to maintain under the baton of John Edward, whilst Huddersfield & Ripponden directed by Alan Coe has been making steady progress in the last two years following promotion from the Fourth Section.
2010 Fourth Section champion Worsborough Brass will look to carry on their solid development under John Hopkinson, whilst Thurcroft Welfare will be looking to do the same after coming 10th last year.
Favourites

That leaves Rockingham who won here in 2008, but who fell through the Second Section relegation trap door last year.
They will be looking to make an immediate mark, whilst the short priced favourites for the title may well be Elland Silver.

The great James Shepherd leads a confident band who will be looking to claim a Cheltenham qualification place after coming 4th last year.
---
As for a winner?
A hard one to call with a field made up of so many bands that have either been promoted or relegated in the past 12 months.
Elland has been attracting the punters money at the bookies and should be the band to beat, although we think they could be pushed all the way to Cheltenham by a confident trio of Emley, Dronfield and Dinnington.
Lofthouse 2000 and Skelmanthorpe B should make up the top six, with our dark horse of Rockingham the ones to watch out for on the far rail.
4BR Prediction:
1. Elland Sliver
2. Emley
3. Dronfield CMW
4. Dinnington
5. Lofthouse 2000
6. Skelmanthorpe B
Dark Horses: Rockingham
---
Dinnington Colliery
Conductor: Jonathan Beatty
Last 15 Years:
2011: Winners of Fourth Section (J. Beatty) (prom)
2010: 2nd (J. Beatty)
2009: DNC
2008: DNC
2007: 11th in Second Section (K. Vernon) (rel)
2006: 10th (T. Bannan)
2005: 3rd in Third Section (prom) (T. Bannan)
2004: 3rd (T. Bannan)
2003: Winners of Fourth Section (prom) (T. Bannan)
2002: 4th (T. Bannan)
2001: 4th (T. Bannan)
2000: 8th (D. Fretwell)
1999: 4th
---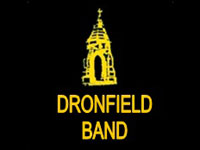 Dronfield (CMW)
Conductor: John Davis
Last 15 Years:
2011: 2nd in Fourth Section (J. Davis) (prom)
2010: 22nd (J. Davis)*
2009: 2nd (J. Davis)
2008: 14th in Third Section (A. Tyler) (rel)
2007: 12th (A. Tyler)
2006: 4th in Fourth Section (A. Tyler) (prom)
2005: 7th (A. Tyler)
2004: 6th (R. White)
2003: 7th (N/K)
2002: 14th in Third Section (K. Mackintosh) (rel)
2001: 9th (M. Knowles)
2000: 11th (N/K)
1999: 6th
1998: DNC
1997: 16th in Second Section (rel)
*Competed in the Midlands Regional Contest up to 2010
---
Elland Silver
Conductor: James Shepherd
Last 15 Years:
2011: 4th (J. Shepherd)
2010: 5th (J. Shepherd)
2009: 12th in Second Section (P. Shaw) (rel)
2008: 3rd in Third Section (P. Shaw) (prom)
2007: 5th (P. Shaw)
2006: 3rd (M. Griffiths)
2005: 10th in Second Section (M. Griffiths) (rel)
2004: 6th (M. Griffiths)
2003: 9th (D. Essex)
2002: 10th (T. Whitaker)
2001: 8th (T. Whitaker)
2000: 6th (T. Whitaker)
1999: 10th
1998: 8th
1997: 6th
---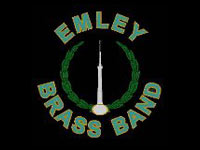 Emley Brass
Conductor: Garry Hallas
Last 15 Years:
2011: 12th in Second Section (G. Hallas) (rel)
2010: 10th (G. Hallas)
2009: 3rd in Third Section (G. Hallas) (prom)
2008: 4th (G. Hallas)
2007: 8th (G. Hallas)
2006: 2nd in Fourth Section (G. Hallas) (prom)
2005: 4th (G. Hallas)
2004: 7th in Third Section (G. Hallas) (rel)
2003: 11th (M. Robbins)
2002: 2nd in Fourth Section (J. Bowden) (prom)
2001: 6th (I. Knapton)
2000: DNC
1999: DNC
1998: DNC
1997: 9th in Fourth Section
---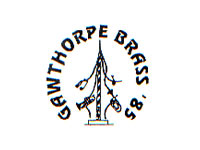 Gawthorpe Brass '85'
Conductor: John Edward
Last 15 Years:
2011: 11th (J. Edward)
2010: 6th (J. Edward)
2009: 7th (J. Edward)
2008: 6th (J. Edward)
2007: 3rd (J. Edward)
2006: 4th (J. Edward)
2005: 7th (J. Edward)
2004: 5th (J. Edward)
2003: 5th (J. Edward)
2002: 9th (J. Edward)
2001: 10th in Second Section (J. Edward) (rel)
2000: 12th in Second Section (J. Edward)
1999: 5th (prom)
1998: 6th
1997: Winners of Fourth Section (prom)
---
Huddersfield & Ripponden
Conductor: Andrew Coe
Last 15 Years:
2011: 9th (A. Coe)
2010: 5th in Fourth Section (T. Jaeger-Fozard) (prom)
2009: 4th (S. Platten)
2008: 10th in Third Section (S. Platten) (rel)
2007: 9th (S. Platten)
2006: 7th (S. Platten)
2005: 5th (A. Holdsworth)
2004: 6th (A. Holdsworth)
2003: 10th in Second Section (I. Tiffany) (rel)
2002: 11th (S. Derrick)
2001: 11th (S. Derrick)
2000: 3rd (S. Bradnum)
1999: 9th
1998: 5th
1997: 2nd in Third Section (prom)
---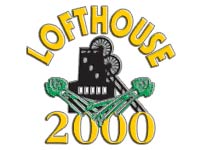 Lofthouse 2000
Conductor: Andrew Whitaker
Last 15 Years:
2011: 5th (A. Whitaker)
2010: 10th (A. Whitaker)
2009: 6th (A. Whitaker)
2008: Winners of Fourth Section (A. Whitaker) (prom)
2007: 7th (A. Whitaker)
2006: 5th (A. Whitaker)
2005: 5th (A. Whitaker)
2004: 5th (A. Whitaker)
2003: 6th (A. Whitaker)
2002: 5th (A. Whitaker)
---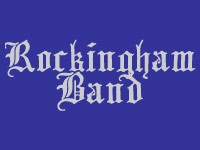 Rockingham
Conductor: Roland Spencer
Last 15 Years:
2011: 9th in Second Section (R. Spencer) (rel)
2010: 4th (R. Spencer)
2009: 11th (S. Shimwell)
2008: Winners of Third Section (F. Hoyland) (prom)
2007: 4th (D. Beckley)
2006: DNC
2005: 7th (F. Hoyland)
2004: 5th (F. Hoyland)
2003: DNC
2002: DNC
2001: DNC
2000: DNC
1999: DNC
1998: DNC
1997: DNC
---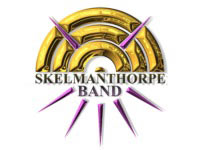 Skelmanthorpe B
Conductor: Phil Garlick
Last 15 Years:
2011: 7th (P. Garlick)
2010: 8th (P. Garlick)
2009: 8th (P. Garlick)
2008: 2nd in Fourth Section (P. Garlick) (prom)
2007: 2nd (P. Garlick)
2006: 7th (P. Garlick)
2005: 13th (R. Broadhead)
---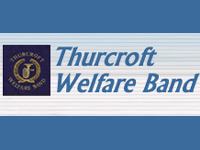 Thurcroft Welfare
Conductor: Rob Deakin
Last 15 Years:
2011: 10th (K. Vernon)
2010: 6th in Fourth Section (K. Vernon) (prom)
2009: 2nd (K. Vernon)
2008: 6th (K. Vernon)
2007: 10th (A. White)
2006: 9th (A. White)
2005: 12th (D. Hilling)
2004: 8th (O. Wedgewood)
2003: 8th (M. Battersby)
2002: 7th (P. Dickens)
2001: 9th (P. Dickens)
2000: 12th in Third Section (P. Chapman) (rel)
1999: 11th
1998: 4th in Fourth Section (prom)
1997: 3rd
---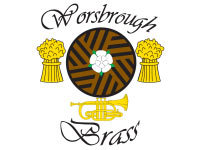 Worsbrough Brass
Conductor: John K Hopkinson
Last 15 Years:
2011: 8th (J. Hopkinson)
2010: Winners of Fourth Section (J. Hopkinson) (prom)
2009: 8th (J. Hopkinson)
---
Past Qualifiers:
2011: Horbury Victoria, City of Bradford
2010: Chapeltown, Clifton & Lightcliffe
2009: Garforth, Crofton Silver
2008: Rockingham, Garforth
2007: Dodworth Colliery MW, Clifton & Lightcliffe
2006: Horbury Victoria, Clifton & Lightcliffe
2005: Grange Moor, Slaithwaite
2004: Stanley Newmarket Colliery, Slaithwaite
2003: Hebden Bridge, Stanley Newmarket Colliery
2002: Hebden Bridge, Oughtibridge
2001: Armthorpe Elmfield, Horbury Victoria
2000: Wilfreda Beehive Hatfield, Horbury Victoria
1999: Old Silkstone, Crofton Silver
1998: Frickley/South Elmshall, Yeadon Old
1997: Marsden Silver, Huddersfield Brass Ensemble
1996: Todmorden Old, Elland Siver
1995: Rothwell Temperance, Stannington
---
Yorkshire bands at the Finals:
2011: 1st, 2nd
2010: 12th, 13th
2009: 7th, 15th
2008: 16th, 19th
2007: 6th, 11th
2006: 7th, 11th
2005: 10th, 15th
2004: 13th, 18th
2003: 7th, 9th
2002: 11th, 15th
2001: 2nd, 9th
2000: 6th, 15th
1999: 3rd, 7th
1998: 9th, 13th