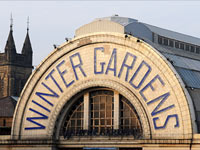 Sunday 26th February
Pavilion Theatre

Adjudicator: Derek Southcott
Test Piece: English Folk Song Suite (Ralph Vaughan Williams)
Split Draw: 9.30am & 12.30am

Commences: 10.30am
---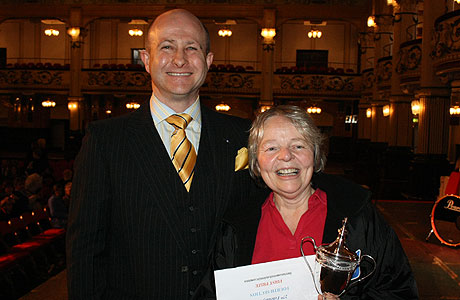 Who will follow in Besses Boys footsteps and take the title on Sunday?

There is little doubt that the North West can boast quantity as well as quality in the Fourth Section – and this year is no exception.
The records books speak for themselves: Five bands have gone on to win the National title since 2003, and another 10 have finished in the top six. No wonder the Area is regarded as the strongest in the UK.
Bucolic

The year an extra four bands have been enticed back thanks to the promise of a very playable set work in the form of 'English Folk Sing Suite' by Vaughan Williams – an 89 year old composition of bucolic simplicity in many ways, yet a timeless test of good basic brass band virtues in others.
The three movements test all that is required of a band at this level: The compound march, 'Seventeen come Sunday' is precise and breezy and trips along with a jovial abandonment – like a teenager without a care in the world.
The following intermezzo, 'My Bonny Boy' is a timeless piece of craftsmanship on the simple countermelody, whilst the finale, 'Folk Songs from Somerset' is a conventional quick march setting with trio that celebrates of all things, bread and beer!
Fiddler

Nothing too complex – and all dangerously transparent: There are no hidden meanings and little for an inherent 'fiddler' of an MD to spoil by trying to 'interpret' something that isn't there.
Stick to the basics and get them right, and you should be in the frame.
Plenty then for Derek Southcott to look forward to in each of the 25 performances in what promising to be an enjoyable, if long, contesting day.
Contenders

The contenders are headed by Blackley, conducted by Dan Price.
A decent return at the Northern Open was followed by a solid showing at Brass at the Guild Hall, so they should be confident of improving on last year's lowly 16th place.
BMP Europe Goodhsaw fell through the relegation trap door after eight years in the Third Section, so will be looking to make an immediate mark under the baton of David Warren, whilst City of Chester showed a huge improvement in form last year as they climbed seven places to come 8th.
Favourites

Many people's favourites will surely be Coppull & Standish, after Matthew Stringer led his band to a well deserved Butlins victory in Skegness.

That was a powerful winning performance – and a repeat could see them head to Cheltenham as champions.
Meanwhile, Darwen Brass could also be a bookies fancy after coming runner up at both the Northern Open and Brass at the Guild Hall.
Wych

The great Alan Wycherley takes the reins at Denton Brass as they look to make a move in the right direction after coming 18th last year, whilst the same applies to Dobcross Youth who will be looking to build on an encouraging performance at the Northern Open.
Ellenbrook & Boothstown shot up eight places to 13th last year, so will look to carry on going in the same direction, whilst Golborne will be looking to return to Cheltenham for a second bash at the National title, where they came 16th, after qualifying in 4th place last time out.
Return to form

Greenfield has enjoyed a real return to form under the baton of Tom Haslam – turning a lowly 9th place at the Northern Open to a startling runner up spot at Butlins.

More of that and they could be heading to Cheltenham.
Ex Fairey's flugel star Neil Hewson will be hoping to get Hawk Green (Marple) back on track after a couple of disappointing seasons and a relegation, whilst the experienced Eric Landon has already made a mark with debutants Lees after they enjoyed solid returns at the Northern Open and Brass at the Guild Hall.
Move up

Both Littleborough and Mereside Brass will be hoping to make a move up the results table following lowly finishes last year, whilst Parr (Richardson Ltd) will be looking to secure another top ten finish despite a disappointing return at the Northern Open.
Pilling returns after missing out last year, whilst Port Sunlight Lyceum Brass will be confident of building on their contest debut when they ended in 9th place and went on to claim a top six finish at the Northern Open.
Short price

Ramsey Town under Robert Quane should be one of the short priced favourites to book another away day trip to Cheltenham after coming 4th at the Finals themselves, whilst Rode Hall Silver made a fine return last year after three years away when they came 12th.
Sale Brass will be targeting a possible top ten finish after ending 11th last year, whilst both Tarleton and Thornton Cleveleys return after a contesting break.
Tarleton may be a band to watch out for after winning at Brass at the Guild Hall, whilst Thornton makes a welcome re-appearance at the contest for the first time since 2004.
Good to be back
Tottington make their third consecutive appearance hoping to build on last year's 17th place finish, whilst it's good to see Valley Brass (Haydock) and Whaley Bridge in the line up once more – the latter making their North West debuts after their last appearance a decade ago at the Midlands Area.
---
Who will win?

This could be the most difficult contest to try and predict anywhere this year. Lots of these bands are more than capable of claiming one of the four qualification places that are on offer.
Still – in for a penny.
We are going to opt for Coppull & Standish, especially if they can repeat their impressive Butlins form, whilst Greenfield, Darwen Brass and Tarleton could join them at Cheltenham.
The remaining top six places promise to be one heck of a battle, but we go for Littleborough and City of Chester with our dark horse Alan Wycherley and Denton.
4BR Prediction:
1. Coppull & Standish
2. Greenfield
3. Darwen Brass
4. Tarleton
5. Littleborough
6. City of Chester

Dark Horse: Denton Brass
---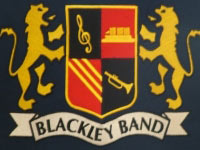 Blackley
Conductor: Dan Price

Last 16 Years:
2011: 16th (A. Smith)
2010: 20th (A. Smith)
2009: 12th (A. Smith)
2008: 21st (A. Smith)
2007: 9th (A. Smith)
2006: 18th (A. Smith)
2005: DNC
2004: Withdrew
2003: 20th (A. Swain)
2002: 15th
2001: 10th in Fourth Section (prom)
2000: 3rd
1999: 15th in Third Section (rel)
1998: 12th
1997: 16th
1996: 14th
---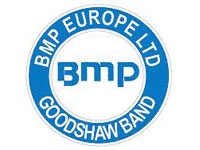 BMP Europe Ltd. Goodshaw
Conductor: David Warren

Last 16 Years:
2011: 11th in Third Section (D. Warren) (rel)
2010: 15th (E. Hill)
2009: 19th (I. McKnight)
2008: 6th (K. Gibbs)
2007: 12th (D. Ashworth)
2006: 9th (D. Ashworth)
2005: 7th (D. Ashworth)
2004: 16th (D. Ashworth)
2003: 11th in Second Section (C. Duxbury) (rel)
2002: 11th (A. Widdop)
2001: 14th (A. Widdop)
2000: 8th (R. Curran)
1999: 9th
1998: 8th
1997: DNC
1996: 11th
---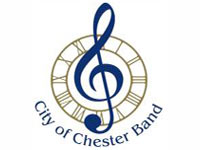 City of Chester
Conductor: Philip Mottershead

Last 16 Years:
2011: 8th (P. Mottershead)
2010: 15th (P. Mottershead)
2009: 14th in Third Section (P. Mottershead) (rel)
2008: 17th (P. Mottershead)
2007: 10th (P. Mottershead)
2006: 6th (P. Mottershead)
2005: 12th (P. Mottershead)
2004: 8th (D. Mitchell)
2003: 18th (D. Mitchell)
2002: 11th (D. Mitchell)
2001: 7th in Fourth Section (D. Mitchell) (prom)
2000: 15th (D. Mitchell)
1999: 4th
1998: 13th in Third Section (rel)
1997: 14th
1996: 16th
---
Coppull & Standish
Conductor: Matt Stringer

Last 16 Years:
2011: 7th (G. Martin)
2010: 13th (A. Baker)
2009: 6th (A. Baker)
2008: 6th (A. Baker)
2007: 10th (H. Bentham)
2006: 17th (H. Bentham)
2005: 11th (J. Roberts)
2004: 3rd (as Standish) (J. Roberts)
2003: = 10th (J. Roberts)
2002: 13th (J. Roberts)
2001: 12th (J. Roberts)
2000: 11th (J. Roberts)
1999: 18th
1998: 5th
---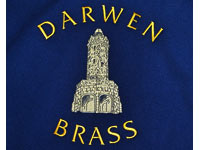 Darwen Brass
Conductor: Steve Hartley

Last 16 Years:
2011: 5th (S. Hartley)
2010: 8th (S. Hartley)
2009: 8th (S. Hartley)
2008: 14th (S. Hartley)
---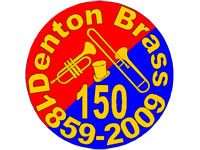 Denton Brass
Conductor: Alan Wycherley

Last 16 Years:
2011: 18th (C. Myers)
2010: 22nd (C. Myers)
2009: 16th (G. Smith)
2008: 19th (J. Davies)
2007: DNC
2006: 15th (C. Fox)
---
Dobcross Youth
Conductor: John Parker
Last 16 Years:
2011: 21st (J. Garlick)
2010: 6th (J. Garlick)
2009: 20th in Third Section (B. Lamb) (rel)
2008: 19th (B. Lamb)
2007: 14th (T. Griffiths)
2006: 5th in Fourth Section (T. Griffiths) (prom)
2005: 6th (T. Griffiths)
2004: 6th (T. Griffiths)
---
Ellenbrook & Boothstown
Conductor: Craig Mann

Last 16 Years:
2011: 13th (C. Mann)
2010: 21st (C. Martin)
2009: DNC
2008: DNC
2007: DNC
2006: DNC
2005: DNC
2004: DNC
2003: DNC
2002: DNC
2001: DNC
2000: DNC
1999: =15th (C. Dodge)
1998: DNC
1997: DNC
1996: DNC
---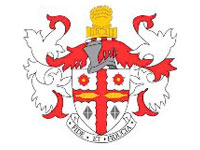 Golborne
Conductor: Paul Andrews

Last 16 Years:
2011: 4th (J. Smith)
2010: 9th (D. Houghton)
2009: 15th (D. Houghton)
2008: 9th (G. Smith)
2007: 14th (E. Hill)
2006: 8th (D. Ashworth)
2005: 9th (S. Foster)
2004: 19th in Third Section (G. Williams) (rel)
2003: 13th (G. Williams)
2002: DNC
2001: 7th (S. Barton)
2000: 6th (G. Williams)
1999: 7th in Fourth Section (prom)
1998: 4th
1997: 5th
1996: DNC
---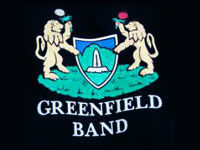 Greenfield
Conductor: T. Haslam

Last 16 Years:
2011: 15th (S. Robinson)
2010: 18th (S. Black)
2009: 5th (S. Black)
2008: 12th (S. Black)
2007: 7th (D. Chapman)
2006: 12th (D. Chapman)
2005: 3rd (D. Chapman)
2004: 13th (D. Chapman)
2003: 13th (D. Chapman)
2002: 18th in Third Section (rel) (D. Chapman)
2001: 15th (D. Chapman)
2000: DNC
1999: 11th in Second Section (rel)
1998: 4th in Third Section (prom)
1997: 12th
1996: 5th
---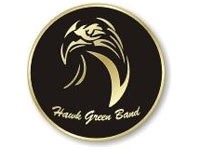 Hawk Green (Marple)
Conductor: Neil Hewson
Last 16 Years:
2011: 13th in Third Section (N. Hewson) (rel)
2010: 19th (N. Hewson)
2009: 8th (A. Wilson)
2008: 9th (P. Pavey)
2007: 9th (P. Pavey)
2006: 11th in Second Section (P. Pavey) (rel)
2005: 10th (P. Pavey)
2004: 11th (J. Richardson)
2003: 13th in First Section (J. Richardson) (rel)
2002: 10th (J. Richardson)
2001: 3rd in Second Section (D. Ashworth) (prom)
2000: 3rd (B. Harper)
1999: 11th in First Section (rel)
1998: 6th in Second Section (prom)
1997: 6th
1996: 3rd
---
Lees
Conductor: Eric Landon
Last 16 Years:
Debut
---
Littleborough Public
Conductor: Adrian Woodhead

Last 16 Years:
2011: 20th (A. Woodhead)
2010: 10th (A. Woodhead)
2009: DNC
2008: DNC
2007: 19th (M. Bailey)
2006: 16th (M. Bailey)
2005: DNC
---
Mereside Brass
Conductor: Mike Phenton

Last 16 Years:
2011: 19th (M. Phenton)
2010: DNC
2009: DNC
2008: DNC
2007: DNC
2006: DNC
2005: DNC
---
Parr (Richardson Ltd) St. Helens
Conductor: John Ludden

Last 16 Years:
2011: 10th (J. Ludden)
2010: 11th (J. Ludden)
2009: 17th (R. Prescott)
2008: 18th (R. Prescott)
2007: 15th (J. Smith)
2006: 19th (J. Smith)
2005: DNC
2004: 17th (R. Kerwick)
2003: = 10th (J. Ludden)
2002: 17th (J. Ludden)
2001: 17th (J. Ludden)
2000: 7th (J. Ludden)
1999: 9th
---
Pilling Jubilee Silver
Conductor: Steve Simpson

Last 16 Years:
2011: DNC
2010: 14th (B. Porter)
2009: 4th (B. Porter)
2008: 20th in Third Section (B. Porter) (rel)
2007: 17th (B. Porter)
2006: DNC
2005: 9th (B. Harper)
2004: 11th (B. Harper)
2003: 8th (S. Foster)
2002: 10th (S. Simpson)
2001: 10th (S. Simpson)
2000: 14th (S. Simpson)
1999: 8th
1998: 3rd in Fourth Section (prom)
1997: 3rd
1996: DNC
---
Port Sunlight Lyceum Brass
Conductor: Cyril Dare

Last 16 Years:
2011: 9th (C. Dare)
2010: DNC
2009: DNC
2008: DNC
2007: DNC
2006: DNC
2005: 8th (C. Dare)
---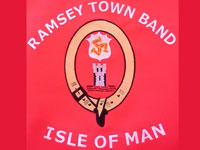 Ramsey Town
Conductor: Robert Quane

Last 16 Years:
2011: 3rd (R. Quane)
2010: 12th in Third Section (R. Quane) (rel)
2009: 17th (R. Quane)
2008: 12th (R. Quane)
2007: 3rd in Fourth Section (R. Quane) (prom)
2006: 4th (R. Quane)
---
Rode Hall Silver
Conductor: Nigel Butler

Last 16 Years:
2011: 12th (J. Callister)
2010: DNC
2009: DNC
2008: DNC
2007: 18th (S. Thompson)
2006: 21st (S. Thompson)
---
Sale Brass
Conductor: John Dickinson

Last 16 Years:
2011: 11th (J. Dickinson)
2010: 17th (J. Dickinson)
2009: 14th (J. Dickinson)
2008: 17th (J. Dickinson)
2007: DNC
2006: DNC
2005: DNC
2004: DNC
2003: DNC
2002: DNC
2001: DNC
2000: =15th (R. Richards)
1999: 11th (R. Richards)
1998: N/K
1997: 16th (R. Richards)
1996: 14th (R. Richards)
---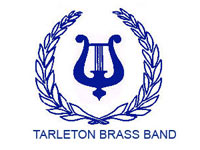 Tarleton & District Brass
Conductor: Gillian Bould

Last 16 Years:
2011: DNC
2010: 12th (B. Taylor)
2009: 9th (G. Bould)
2008: 3rd (G. Bould)
2007: 11th (G. Bould)
2006: 11th (J. Doyle)
2005: 13th (G. Bould)
2004: 15th (G. Bould)
2003: DNC
2002: DNC
2001: DNC
2000: DNC
1999: DNC
1998: DNC
1997: DNC
1996: DNC
---
Thorntons Cleveleys
Conductor: Steve Simpson

Last 16 Years:
2011: DNC
2010: DNC
2009: DNC
2008: DNC
2007: DNC
2006: DNC
2005: DNC
2004: 14th in Third Section (C. Andrews) (rel)
2003: 19th (L. Clough)
2002: 4th in Fourth Section (C. Andrews) (prom)
2001: 5th
2000: 5th
1999: DNC
1998: 9th
1997: 8th
1996: DNC
---
Tottington Public
Conductor: Michael Turner

Last 16 Years:
2011: 17th (D. Price)
2010: 23rd (D. Price)
2009: DNC
2008: 13th (M. Ryan)
2007: DNC
2006: 20th (A. Simpson)
2005: DNC
2004: 16th (L. Dunkerly)
2003: 16th (N. Martin)
2002: DNC
2001: DNC
2000: DNC
---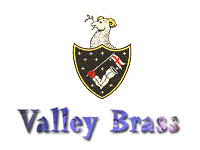 Valley Brass (Haydock)
Conductor: Dave Chadwick
Last 16 Years:
2011: DNC
2010: 18th (B. Wyatt) (rel)
2009: 18th (D. Chadwick)
2008: 13th (D. Chadwick)
2007: 8th (D. Chadwick)
2006: 15th (D. Chadwick)
2005: 2nd in Fourth Section (R. Wyatt) (prom)
2004: 8th (D. Chadwick)
2003: DNC
2002: DNC
2001: 8th
2000: 14th
1999: 9th
1998: DNC
1997: DNC
1996: DNC
---
Whaley Bridge
Conductor: Marcus Jones

Last 16 Years:
Last competed in 2002 in the Midlands Third Section
2002: 18th (B. Wyatt)
---
Past Qualifiers:

2011: Besses Boys, Boarshurst, Ramsey Town, Golborne
2010: Hazel Grove, Besses Boys, Farnworth & Walkden
2009: Eccles Borough, Cheshire Constabulary, Rivington & Adlington
2008: Uppermill, Lostock Hall Memorial, Tarleton & District Brass
2007: Formby, Uppermill, Ramsay Town
2006: Oldham, Formby, Lostock Hall
2005: Oldham (Lees), Valley Brass (Haydock)
2004: Pemberton Old Wigan B, Uppermill, Standish
2003: Trinity Girls, Wardle and District Anderson Brass, Nelson Brass
2002: Timperley, Douglas Town, Wardle and District Anderson Brass, Kirkby Lonsdale
2001: Pemberton Old Wigan B, Nelson Brass
2000: Diggle, Eatons Farnsworth, Blackley
1999: Old Hall Brass, Friezeland
1998: Hazel Grove, Haslingdon and Helmshaw Brass
1997: Old Hall Brass, Dobcross, Pilling Jubilee
1996: Manx Concert Brass, Milnrow
1995: Trinity Girls, Lostock Hall Memorial
---
North West bands at the Finals:

2011: 4th, 5th,11th, 16th
2010: 1st, 2nd, 3rd
2009: 3rd, 6th, 9th
2008: 1st, 2nd, 15th
2007: 1st, 12th, 16th
2006: 2nd, 8th, 17th
2005: 1st, 4th
2004: 9th, 12th, 13th
2003: 1st, 4th, 10th
2002: 2nd, 4th, 14th, 17th
2001: 9th, 14th
2000: 5th, 12th, 17th
1999: 6th, 14th
1998: 2nd, 9th