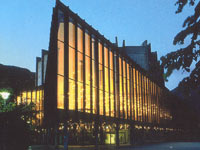 Not for the first – and not for the last, Norway leads the way.

Last year it was open adjudication and the exploration into the possibilities of live streaming.

Even further

This year the Norwegian Music Federation have gone even further – with the setting up of a brand new Fifth Division to further encourage developing bands and the provision of full live streaming of every section of the entire Norwegian Championships – all for less than the cost of a pint of local lager.
It is that sense of ambition that defines every aspect of what the Norwegians wish to achieve with an event which is now in its 33rd year.

Banding history and tradition is respected, but unlike the UK, it is not a dead weight that draws the lifeblood out of progress.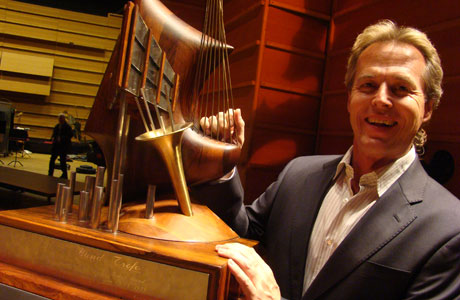 King David VIII last year in Bergen...

Smoothly

It has meant quite a bit or reorganisation, but thanks to the fine work for Head of Communications Stig Ryland and his team, and the NMF shifting 28 bands into new Divisions (there are also seven debutants bands in the Fifth Division) everything should run smoothly.
It will once again be a vibrant, exciting, and at times a little puzzling event.

Where else can you get to hear works by such diverse compositional voices as Torstein Aagaard-Nilsen up against Eric Ball - in the Fifth Section, or Third Section bands opting to play 'Spectrum' and 'The Wayfarer'.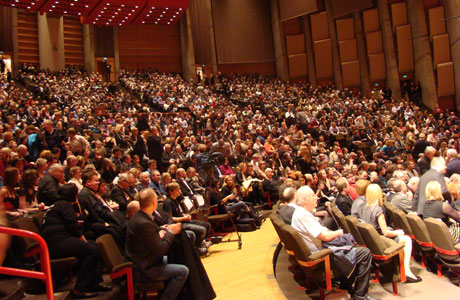 There is plenty for the audiences to enjoy in Bergen...

Savour

And where else can you sit back and savour the prospect of a head to head battle between the current Champion Band of Europe against the defending National champion, led by two of the most exciting conductors in the banding world?
The Grieghallen in Bergen is the place to be this weekend – although sitting in your front room watching the action as it unfolds without having to worry about the rather extortionate cost of a real pint of Norwegian lager comes a close second.
4BR will of course be making the trip across the North Sea once more - providing live commentary on the Elite bands as well as bringing you a flavour of what is going on over the two days through the 4BR site daily blog, Twitter (#nmbrass2012) and Twit Pic.
Iwan Fox