Back to Introduction and categories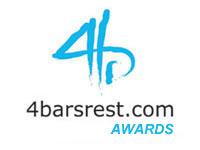 There were works old and new on show all year throughout the banding world, and we do point out that we only select those pieces that have been chosen as contest set works first – and not just 'one off' own choice selections, unless they have been subsequently used again in another contest.

Plenty to choose from then – from Butlins and the Areas to the Europeans, Masters, Birmingham, Cheltenham, London, all over Europe and the rest of the world.

These were the five that made the greatest impression on us though.
---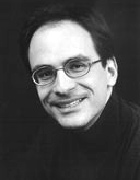 Audivi Media Nocte
Oliver Waespi
First Performance: European Brass Band Championship

What a cracker. The European Championships has produced a number of very fine compositions in recent years, but it is hard to think of one as good as this.
The composer gave us something remarkably inventive, yet linked inextricably to brass band contesting tradition. The MDs and bands responded with equally inspiring performances.

This was a brass band work that opened up new avenues of musical possibilities.
---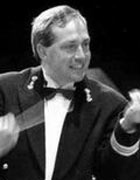 Power of the Soul
Maurice Hamers
First Performance: Norwegian National Championship

The surprise of the year – and what a great one it turned out to be.
A very personal, evocative work, with its episodes of tense, emotive writing, dark retrospection and intriguing fleeting references – like images of past memories played out in the mind.

It was one of the most satisfying compositions of the season – especially when it was played with such understanding by the top bands in Bergen.
It surfaced again and again around Europe – and will surely be heard in the UK in 2012 too. Don't miss it.
---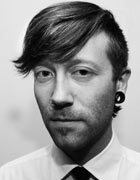 Symphony of Colours
Simon Dobson
First Performance: European Championship

A deeply intriguing, engrossing work from a composer who continues to explore new, exciting possibilities for brass band scoring thanks to his inquisitive, febrile mind.
There was an ethereal beauty about this work – full of complex detail drawn from a palette of the most exotic colours and timbres.

It drew you deeper into its clutches on each hearing – and always revealed something new about itself.
---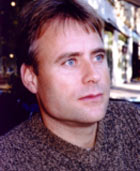 Old Licks Bluesed Up
Torstein Aagaard-Nilsen
First Performance: Norwegian National Championship

The dark, sensuous beauty of this composition was a revelation – from the free flowing energy of the opening and closing Toccata's to the mesmeric pulse of the extended central Ritornell, which beat like the post coital panting of a well satisfied woman.
There was something so deeply engrossing about the work that at its close you felt as if the synapses in your brain had been chemically altered by a form of musical osmosis.

That was witchcraft and genius rolled into one.
---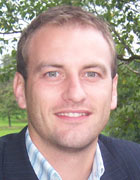 Breath of Souls
Paul Lovatt-Cooper
First Performance: National Championships of Great Britain

Say what you like – but no other composition of recent years has created so much interest in a brass band contest as this.
The sneering class cocked their noses up at it, whilst Jo Public paid top dollar and sat through all 20 performances at the Royal Albert Hall – and few, if any, came away feeling as if they hadn't enjoyed the experience in full.
Open, transparent and brilliantly, almost irrelevantly stylish, it was the definitive musical statement of our brass band contesting times.