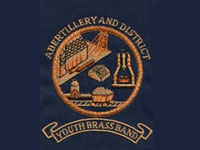 Abertillery & District Youth
Conductor: Dean Eavns
Region: Wales

Website: N/K

Qualified: 2nd (Dean Evans)

Principal Players:
Principal Cornet: John Harris
Solo Euphonium: John Jones
Solo Trombone: Nigel Bard
Soprano: Josh Fish
Flugel: Lesley Taylor
Horn: Tracy Phillips
Baritone: Lyndsey McKenzie
Eb Bass: Russell Morris
Bb Bass: Colin Jones
Percussion: Michael Edwards

History:
The band was formed in 1971 by Joyce Morgan, performing concerts in the local community and later entering competitions.

Joyce's hard work was rewarded in 1979 when the band represented Wales in the Fourth Section National Finals and the band thrived under a series of conductors up to 1985 when they competed at the Royal Albert Hall in the Fourth Section Finals.

In the same year they became Welsh Fourth Section Champions and were promoted through to the Second Section in two years.

Bt 2004 however the band had returned to the Fourth Section and suffered a decline in members.

Dean Evans came to the rescue, ensuring that even with as few as 6 players, the band continued to rehearse.

By re-recruiting former players and teaching new, in October 2009, they entered a contest in West Wales and came second.

Since then the band has entered a total of 11 contests, taking five 2nd prizes and four 3rd prizes.

In 2010, the band was runner up in the in Fourth Section of the Welsh League and gained promotion to the Third Section.

2011 is the band's 40th anniversary and it is thrilled to be celebrating by competing at the National Finals for only the third time in its history.

Conductor:
Dean started playing at the age of six under the tutelage of Joyce Morgan in the Abertillery and District Youth Band, settling on euphonium and becoming principal euphonium at the age of 16.

It was during this time that he started to take an interest in conducting, following a conducting master class with Kevin Bolton.

After a spell with Tongwynlais Temperance, Dean moved to the Ynyshir Band as solo baritone and Bandmaster.

He continued to hone his conducting skills under Alan Gibbs, then Alan Macdonald, before being offered the role of MD in 2006.

In 2005 Dean was approached by the Abertillery & District Youth Band to help with the re-building of the band.

With Dean's hard work and the backing of the few remaining players, the band re-built from six players when he took over, to being in a position in 2009 to enter its first competition since 2003.

Success has been forthcoming, with nine podium finishes in ten contest appearances under Dean's leadership, culminating with the runners up spot at the 2011 Welsh Regional Championships.

Test Piece opinions:
A good choice that will test the range, stamina and technical ability of all players.
---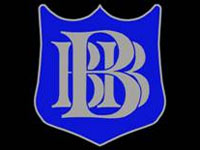 Besses Boys
Conductor: James Holt
Region: North West

Website: www.bessesboysband.com

Qualified: Winners (James Holt)

Principal Players:
Principal Cornet: Claire Holt
Solo Euphonium: Matthew Stenson
Solo Trombone: Rebecca Hurst
Soprano: Tom Leech
Flugel: Paul Mitchell
Horn: Alana Evans
Baritone: Fern Evans
Eb Bass: Lee Forde
Bb Bass: Paul Garrett
Percussion: Jon Taylor

History:
Besses Boys Band were formed in 1943 as a training band for Besses O' Th' Barn.

From 1945 they won the British Junior Championship three years in succession and were then barred in 1948, returning to Belle Vue for two more victories before the contest ended in 1950.

They were North West youth champions for 12 years and another National title was clinched at last in 1987, when they won the Fourth Section North West Area title before winning the National title later that year.

Since James Holt took over, the band has again returned to winning ways with success at both local and national contests in recent years - last season achieving runner up at both the North West Area Contest and the National Finals in Harrogate.

This year the band have continued to improve by winning the Brass at the Guild championships before becoming North West Area Championship in Blackpool earlier this year.

Conductor:
James Holt has held the position of MD with Besses Boys since 2005.

His musical career began on the baritone studying with Peter Christian and Billy Millar during his time at the University of Salford.

Before picking up the baton James had played with several bands as well at Besses Boys including Middleton, Milrow, and Besses O' Th' Barn Band where he held the seat of solo baritone.

As well as conducting Besses Boys, James is also the MD for the Stockport Schools Senior Brass band and the Resident MD with Besses O' Th' Barn Band.

During his time with the band James has helped the band achieve many successes both on the concert and contest platforms, none more so than qualification for last years Final resulting in a runner up placing, followed by the area success this year to qualify for the second year in succession.

James is a music teacher at a local school in Bury.

Test Piece opinions:
This piece will be a true test for every band in the section and there is certainly no hiding places within the score.

As the band has become more familiar with the music it is certainly becoming a favourite of recent times and the band are hoping to be able to portray all their strengths when they represent the North West in Cheltenham.
---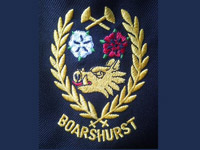 Boarshurst Silver
Conductor: David Ashworth
Region: Yorkshire

Website: www.boarshurstband.com

Qualified: 2nd (David Ashworth)

Principal Players:
Principal Cornet: Nicola Murray
Solo Euphonium: Paul Dutton
Solo Trombone: Helen Evans
Soprano: Trevor Hamilton
Flugel: John Whittle
Horn: Paula Ashworth
Baritone: James Garlick
Eb Bass: Phil Hirst
Bb Bass: Tony Milton
Percussion: Wilf Manford

History:
Boarshurst Silver Band was formed in 1849 in Greenfield, Saddleworth, which make it one of the oldest established brass bands in the country.

They played at the very first Belle Vue contest in 1853, and 1877 the band engaged the legendary Alexander Owen as conductor, his first professional appointment.

From 1926 to 1930, the band achieved outstanding results under J.A. Greenwood and then Charles Anderson, whilst Harry Mortimer was appointed Professional Conductor in 1938.

In 1972 Bryan Garside led the band to first prize at the Leicester Brass Band Festival, the first major title won since 1939 and throughout the 70's further success followed with major prizes won at contests in the Northwest and London.

In 2002, the band won the French Open Championship and over the next three years won several local contests and appeared at the National Finals on two occasions.

David W Ashworth was engaged as MD in May 2008 and since taking the position he has taken steps in rebuilding the band with the serious intention of returning them to its former glory.

Conductor:
David started playing in 1959, aged 8, with Bury Silver Band. He was taught by Hugh Parry, the Musical Director of the Wingates Temperance Band.

David has always been very active within the brass band movement for over 50 years, as a player, conductor and adjudicator.

He has now been conducting for over 35 years and has conducted numerous bands throughout the United Kingdom in all sections.

David has gained a fine reputation within the Brass Band movement, as confirmed by being described by 4Barsrest as one of the finest conductors outside the Championship Section.

Test Piece opinions:
This is a very difficult choice. However with intense rehearsal and numerous sectional rehearsals we will be trying our best to do well.

It is a piece that will definitely test all of the competing bands to their maximum.
---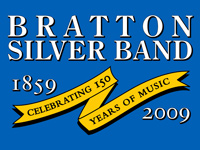 Bratton Silver
Conductor: Simon Carr
Region: West of England

Website: www.brattonsilverband.com

Qualified: 3rd (Simon Carr)

Principal Players:
Principal Cornet: Lisa Hill
Solo Euphonium: Victor Beer
Solo Trombone: Robin Elliott
Soprano: Paul Croker
Flugel: Fiona Wood
Horn: Kirsty Westlake
Baritone: Sue Jackson
Eb Bass: Brian Coles
Bb Bass: Mike Strong
Percussion: Naomi Styles

History:
The village band was started in 1859 and originally consisted of ten members, with Arthur Smith as its first Bandmaster.

Since the Band's formation in 1859 to 2003 all its Bandmasters came from the Smith family.

The band re-entered the contesting arena in 1985, being successful in the Regional contests in 1992, 1996, 2003, 2004 and 2011 - gaining invitations to the National Finals in each of these years.

In 2009, Bratton Silver celebrated its 150th anniversary by performing with the Cory Band. For this event a specially commissioned piece of music, entitled, 'Bratton Silver March' was written by Rodney Newton to mark the celebratory year.

Conductor:
Simon started his banding career at the age of 11 in his hometown of Corsham, playing tuba for the Corsham Youth Concert Band.

After leaving school he studied for a short time at Salford under Dr David King, before moving back to the West Country.

On his return Simon joined Mere Manor Brass where he spent nearly a decade sharing Mere's successes as they rose from the Fourth to First Section until the band folded in 1998.

Simon then joined Yeovil Town Band and shared in the band's most successful period, as principal tuba and Vice-Chairman, and played at the Albert Hall in the National Finals 2000.

Simon left Yeovil in 2010 and was asked to direct Bratton Silver where he guided the band to 3rd place at the 2011 area contest, and so qualifying for the National Finals.

He is very happy to have given up playing for conducting and hopes to remain MD at Bratton for the foreseeable future.

Test Piece opinions:
None given
---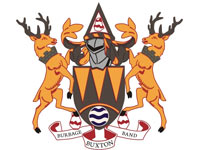 Burbage Buxton
Conductor: Steve Critchlow
Region: Midlands

Website: www.burbageband.co.uk/

Qualified: Winners (Steve Critchlow)

Principal Players:
Principal Cornet: Carl Gartside
Solo Euphonium: David Errington
Solo Trombone: Mark Shirt
Soprano: James Gratton
Flugel: Kieran Jones
Horn: Laura Critchlow
Baritone: Jeanne Henson
Eb Bass: Gareth Holder
Bb Bass: Nick Gratton
Percussion: James Rushworth

History:
Established in 1861, Burbage Band is one of the oldest in the world, and proudly maintains its original aims and objectives.

The history suggests that the original hopes of those founders certainly seem to have been successful.

The team and community spirit actually became so strong that during World War One all the members signed up and marched together to the Somme as a band.

In the late 1920s the band became so successful that they were able to engage Harry Mortimer as a professional conductor.

Under his baton the band entered several contests in which they were successful and, under different conductors, the band has been contesting ever since.

The current conductor, Steve Critchlow, was appointed in 1994 and has ushered in a period of great stability.

With a full line up of players, most of who have been products of the Burbage Junior and Training Bands, they enjoy a busy line up of enjoyable engagements and has enjoyed contest success having been crowned Midlands Regional champions 2011 and winning a clean sweep of prizes at the last Oxfordshire and District competition.

Conductor:
Steve started cornet playing at the age of 11 and was fortunate to get private lesson with professional trumpet player Morris McLean, who took Steve under his wing and ensured he gained a wide musical education as well as a great enthusiasm for music.

Steve gained a place in the senior Burbage Band within 6 months of having first picked up a cornet, and rose quickly to playing solo cornet.

He became a well known face in banding, as he was frequently seen helping out bands all over the area.

During his A level years Steve started conducting the Burbage Junior Band and his success was quickly noted by the senior band, where he soon found himself acting as bandmaster.

When a vacancy arose in 1994 for a new conductor the committee asked Steve to steady the ship, which he agreed to do for a few months until a new MD could be found.

17 years later he is still the bands regular conductor.

During his time the band have become widely renowned as an excellent concert band, have been promoted to the Third Section as well as winning many prizes and admirers at contests.

The band has undertaken several foreign trips, have recorded a CD and have made an appearance on BBC television.

An emphasis on the importance of teaching brass has seen the membership of the band remain steady and full of loyal Burbage players.

Test Piece opinions:
None given

---
Dinnington Colliery
Conductor: Jonathan Beatty
Region: Yorkshire
Website: www.dinningtoncollieryband.co.uk/default.html

Qualified: Winners (Jonathan Beatty)

Principal Players:
Principal Cornet: Sally Bannan
Solo Euphonium: Ian White
Solo Trombone: Sophie Anderson
Soprano: Pete Richardson
Flugel: Penny Brookes
Horn: Joanne Brookes-Wright
Baritone: Kay Brookes
Eb Bass: Ian Close
Bb Bass: Judith Hartley
Percussion: Joan Herdman

History:
In 1904, miners from County Durham were drafted into Dinnington to help with the sinking of the new colliery shaft.

Amongst their numbers were a few bandsmen who, armed with a £50 grant from the local squire and the promise of rehearsal facilities in the barn above his stables formed the Dinnington (Middleton) Silver Brass Band.

Over the first few years the band grew both in numbers and reputation, becoming well known and appearing at Crystal Palace and the Royal Albert Hall.

In the early fifties, the band quite literally built their own bandroom on half a council allotment site and this is still their home today

The band is entirely self-supporting, relying on donations and monies from fund raising events.

In 2010 the band appeared in the television programme 'A Band for Britain' which gave them an increased media profile that has helped the band enormously.

Conductor:
Jonathan started playing trombone at junior school and soon joined his local band, Meltham.

He went on to join Hade Edge Band and Sellars before becoming principal trombone player with Grimethorpe when he was 21.

He studied at Huddersfield University, Royal Northern College of Music and Salford University and has worked as a professional musician for over twenty years.

He has appeared on both film and television at numerous events and as a soloist of international repute, Jonathan has played solos at iconic venues around the world.

Jonathan is also currently a tutor in Lower Brass at Sheffield's Birkdale School and teacher of brass in schools including Nook Lane Junior School, Sheffield, where he is also a Governor.

In the last year Jonathan began conducting and was appointed conductor of Philharmonic Brass, an orchestral brass group.

In October 2009, Jonathan was delighted to become the MD of Dinnington Colliery Band.

Test Piece opinions:
The MD states: I recorded Henry V with Major Peter Parkes and Grimethorpe.

Peter was an inspiration to me with his energy and musicality. I enjoyed playing it and enjoy conducting it.
---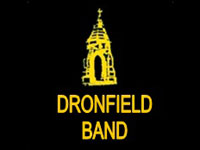 Dronfield Band
Conductor: John Davis
Region: Yorkshire

Website: www.dronfieldband.co.uk

Qualified: 2nd (John Davis)

Principal Players:
Principal Cornet: Adrian Wood
Solo Euphonium: Sarah Whittington
Solo Trombone: Helen Pritchard
Soprano: John Waining
Flugel: Maria Pemberton
Horn: Emma Davis
Baritone: Alice Booth
Eb Bass: Francis Hargate
Bb Bass: Keith Oldman
Percussion: Emma Louise Bennett

History:
Dronfield Temperance Band was wound up in the late 1940s, but in 1970, Ian Cottier, the deputy headmaster of the local school, launched the new Dronfield Band. Keith Oldman, one of the original players, is still with the band today.

Over the intervening years, the band had successes and defeats throughout the lower sections.

In 1995 and 2004, the band visited Dronfield's Twin Town of Sindelfingen, Germany, and toured the surrounding area, and in 2006 and 2009, the band travelled to Switzerland, touring the Bernese Oberland. More recently, the band has just returned from a tour of Belgium.

In 2009, John Davis agreed to step in at the last minute to enable the band to compete at Butlins and following this he led them to second place at the Midlands Area to secure a place at the National Finals for the first time in the band's history.

The band won the 2010 Butlins Mineworkers Contest and was place runner up at the Pontins Championship later the same year.

At the beginning of 2011, the band returned to Butlins and won the Fourth Section title for the second consecutive year.

After coming second at the Yorkshire Area in March, the band will be promoted to the Third Section in 2012.

Conductor:
John Davis was educated and grew up in the Derbyshire village of South Normanton.

He played horn in the school band under the guidance of Trevor Bellemy and went on to become a trumpet player in local orchestras and dance bands.

John has spent 20 years successfully conducting many bands throughout the country.

He joined Dronfield Band in January 2009, and made an immediate impact, taking them to the Area Finals where they finished in 2nd place.

This result took Dronfield Band to the National Finals in 2009, for the first time in the band's history.

John currently adjudicates around the country including in the village of Carrbrook for the Whit Friday marches.

Test Piece opinions:
Henry V is a fantastic piece written by a great composer. It is a good test for 4th Section bands and we are looking forward to our performance in Cheltenham.
---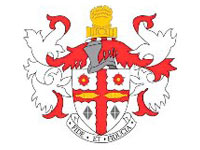 Golborne
Conductor: Jason Smith
Region: North West

Website: www.golbornebrassband.co.uk/

Qualified: 4th (Jason Smith)

Principal Players:
Principal Cornet: James Lyon
Solo Euphonium: Norma Tinsley
Solo Trombone: Lesley Quirk
Soprano: Alex Cageggi
Flugel: Jenny Grayson
Horn: Vicky Kinsley
Baritone: Peter Bloomfield
Eb Bass: Alan Houlton
Bb Bass: Stephen Day
Percussion: Stan Crane

History:
The Golborne Band is one of the oldest 'village' bands in the country, originally formed in 1867.

In 1914 the band ceased to exist but reformed in 1922 as Golborne Public Subscription Band. James Mort reformed the band in 1950, and they won their first title at the Rhyl contest in 1955.

Many prizes followed under his guidance and after his death in 1965, Joe Houlton took over the baton and success continued.

The last 18 months have seen great changes under Jason M Smith.

The band is still in the rebuilding stage and whilst earlier than expected, it was a great joy to qualify for the National Finals this year.

The band has plans in place to maintain funding and expects to improve into 2012 with the help of an innovative youth project.

Conductor:
Jason took on the role of MD in 2010 after spells with the Whitworth Vale & Healey, Carrbrook Brass and Horbury Victoria Bands.

He also gained valuable experience as the assistant conductor of Milnrow Co-op Band in the Championship Section.

As a player, Jason more played flugel horn and principal cornet with Milnrow over 18 years of service.
His career started in 1986 with Besses O'th Barn before moving to Brighouse & Rastrick in 1989.

Upon leaving Brighouse, Jason played flugel horn with Blackburn & Darwen, Stalybridge and the BT Band.

He then returned to Milnrow, to embark on a steady progression from Fourth to Championship Section level where he contributed as a player and Assistant Conductor to much of their success.

Jason also has played at 6 British Opens and 10 National Finals.

Test Piece opinions:
He comments "This is a fantastic achievement for the Golborne Band and the priority is to enjoy the experience!"
---
Harwich RBL
Conductor: Antony Saunders
Region: London & Southern Counties

Website: www.harwichrblbrassband.co.uk/

Qualified: 2nd (Antony Saunders)

Principal Players:
Principal Cornet: Matthew Harmer
Solo Euphonium: Sandra Lester
Solo Trombone: Caroline Sanders
Soprano: Barry Hughes
Flugel: Becky Smith
Horn: Beverley Bond
Baritone: Jane Gilson
Eb Bass: Mervyn Coulson
Bb Bass: Mike Hunn
Percussion: Tom Mueller

History:
Harwich RBL Band was formed in 1958, running under various titles including Harwich Concert and The Grange Band until 1994 when it took on its current name.

It performs regularly for Harwich's International Port cruise ship departures, many local organisations and is continually raising funds for the RBL poppy appeal.

It competes annually at the Area championships, this year qualifying for the Finals for the first time and also gaining promotion to the Third Section.

In 2007 the band joined Clacton Amateur Dramatic Society to present a stage version of 'Brassed Off' with the release of their first CD 'Brassed Off in Harwich' another phase in the band's development.

This year as well as the National Finals and the RBL 90th anniversary, the band has successfully completed its biggest venture to date, a sixteen day tour to the USA, Eastern seaboard, visiting and joining with local musicians from their namesake town of Harwich MA as well as visiting and performing in Portsmouth NH, Boston, New York & Washington DC.

September 2004 saw the launch of the band's Saturday Morning Music School, aimed at complete beginners of any age who would like to learn a brass instrument or percussion. Nearly 50% of the current band started their musical education at the Music School.

Conductor:
Antony started playing trombone before moving on to euphonium.

He has contested in every section of the National Championships with various bands including St Albans, Hitchin and Clacton On Sea Co-operative where he played solo euphonium for sixteen years, winning the title of London & Southern Counties Euphonium Champion in 1988.

He was appointed Assistant MD of the Clacton on Sea Co-operative Band in 1996 before taking up his current position with Harwich in 2000.

Antony completed the Associated Board of the Royal School of Music CT diploma in Music teaching, being presented with his certificate by HRH Prince Charles in 2005.

He embarked upon a new career as specialist music teacher at Chase Lane Primary school, Dovercourt in 2007, leading the first brass project to be undertaken by any school in Essex.

There are now over 50 children learning to play brass within the school.

The Chase Lane school band has won both the Manningtree & Colchester Rotary Music Festival and last year performed as part of the Music for Youth National Festival.

Test Piece opinions:
None given
---
Hatherleigh Silver
Conductor: David Hayward
Region: West of England

Website: www.hatherleighsilverband.co.uk

Qualified: Winners (David Hayward)

Principal Players:
Principal Cornet: Greg Morgan
Solo Euphonium: Cary Brock
Solo Trombone: Andrew Folland
Soprano: Andy Collier
Flugel: Linda Wilde
Horn: Karen Squire
Baritone: Jim Reynolds
Eb Bass: Louisa Mitchell
Bb Bass: Mark Quick
Percussion: John Macavoy

History:
The local militia volunteers were formed in the town in 1860 and a band was attached to them which gave its first public performance.

That band disbanded with the outbreak of the Second World War and very little is known about their activities up to the 1960s.

Then, Bill Crocker, a prominent local businessman and dance band leader, took over as MD and considerably raised the profile of the band.

In 1994 the band qualified for the National Finals and in 2005 a new Junior/ Training Band was set up.

In 2009 the band were crowned SWBBA 4th Section Champions and in 2010 qualified for the National Finals – a feat repeated in 2011 as champions.

Conductor:
David has spent a lifetime in banding ever since he joined the Celynen Band in South Wales, at the age of seven.

He has been privileged to have experienced banding at all levels, both as a player and a conductor, and latterly as a successful compere at local, regional and national competitions.

He now spends his banding life freelance conducting and compering at events in both the West Country and his native Wales. David is a Senior Executive and Liaison Officer for the Children and Young Peoples Directorate of Somerset

Test Piece opinions:
None given
---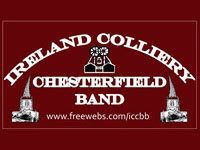 Ireland Colliery Chesterfield
Conductor: Ian Knapton
Region: Midlands

Website: www.freewebs.com/iccbb

Qualified: 2nd (Ian Knapton)

Principal Players:
Principal Cornet: Colin Hamilton Martin
Solo Euphonium: Martin Squires
Solo Trombone: Carrie Knapton
Soprano: Paul Harding
Flugel: Karen Squires
Horn: Rob Smith
Baritone: Bev Smith
Eb Bass: Simon Whyatt
Bb Bass: Dennis Sedgwick
Percussion: Jeremy Newman

History:
Ireland Colliery Chesterfield Band is based in the historical market town of Chesterfield in Derbyshire.

Colliery brass bands are part of the cultural history and heritage of the local area and the Ireland Colliery Chesterfield Band, through its players and committee are committed to maintain this link for future generations.

It is believed that a brass band has been in existence in the Chesterfield area for over 150 years, and a Chesterfield Band won a major national championship in 1862.

Since the decline of the coal industry Ireland Colliery Band merged with the Chesterfield and Pearsons Pottery Bands to form what has now become ICCB.

Conductor:
Ian began conducting in 1999 taking Emley Band back to contesting after a four year absence.

After 2 years, he became the resident conductor at Harworth Band under their professional conductor John Davis and in 2003 Ian joined Ireland Colliery as MD, taking them through a rebuilding battle after the band was close to folding.

Through this time, Ian has led the band at the Area contest every year as well as various other contests including gaining various prizes.

Between 2008 and 2011 the band has enjoyed a very successful period.

In March 2011 Ian lead the band to 2nd place at the Area contest to secure its appearance at Cheltenham. Ian also the Musical Director of Barnsley Concert Band where he took up the role in 2010.

Test Piece opinions:
The band agrees this will challenge any Fourth Section band.

This will test the basics of the brass playing and the stamina but we have enjoyed working on the piece although ther percussion team would have liked a bit more work to do.
---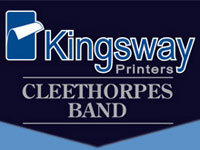 Kingsway Printers Cleethorpes
Conductor: Steven Askew
Region: North of England

Website: www.cleethorpesband.com/

Qualified: 2nd (Steven Askew)

Principal Players:
Principal Cornet:
Solo Euphonium:
Solo Trombone:
Soprano:
Flugel:
Horn:
Baritone:
Eb Bass:
Bb Bass:
Percussion:

History:
The band is proud to be sponsored and supported by Kingsway Printers, a family owned company providing a variety of first class printing services and specialists in labelling for a broad spectrum of industries.

The band plays a variety of concerts at local venues, supporting local charities and providing live musical entertainment for all.

The band has made good progress in Fourth Section contests, playing in the Northern Area Contest held in Darlington and the National Finals in Harrogate.

Recent developments include a Junior Band providing instrumental tuition for the young players of the future. All these endeavours are expertly guided by Musical Director, Steve Askew.

The Kingsway Printers Cleethorpes Band is one of the oldest in Lincolnshire, with a history stretching back to its foundation as the Cleethorpes Borough Band in 1880

Conductor:
No details given

Test Piece opinions:
None given
---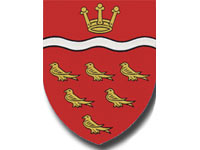 LGB Brass
Conductor: Ian Stewart
Region: London & Southern Counties

Website: www.lgbbrass.co.uk

Qualified: Winners (I. Stewart)

Principal Players:
Principal Cornet: Simon Emberley
Solo Euphonium: Tony Line
Solo Trombone: Michael Frost
Soprano: Christina Farey
Flugel: Alex Emberley
Horn: Angela Holloway
Baritone: Steve Gietzen
Eb Bass: Chris Percy
Bb Bass: Andy Wingrove
Percussion: Matt Tallamy

History:
The band is based in East Sussex and was formed in 1922, rehearsing in Glynde Reading Room as all the original players came from the village or nearby Beddingham.

Over the years, the band attracted musicians from the surrounding towns of Eastbourne, Lewes and Brighton and to reflect the wider membership, the band changed its name in 2002 to Lewes, Glynde and Beddingham Brass - or LGB Brass.

The band returned to contesting at local level in 2003, and has since achieved considerable success both at local and national level, culminating in their qualification to the National Finals in Stevenage this year.

The band is proud to have Dennis Wilby as their band president.

Dennis lives locally, is a regular visitor to rehearsals. Both he and his wife, Margaret, are great supporters of the band.

LGB have entered two contests in 2011. They are the current L&SC Fourth Section Area Champions and also won the B section of the 2011 scaba Entertainment Contest.

Conductor:
Ian Stewart began playing trombone at school when he was 11. He joined West Wycombe Band and also played with the Oxford and District Youth Band.

He was also a member of the National Youth Brass Band of Great Britain between 1970 and 1973.

Ian later joined the Army, and completed the army bandmaster's course and was appointed Bandmaster to the Queen's Own Hussars.

His final appointment was as School Bandmaster at Kneller Hall, the home of the British Army School of Music.

He returned to brass bands on his retirement from the Army, joining Horsham Borough Band on trombone

Ian now plays principal trombone, and is Assistant Musical Director with the Friary Guildford Band, the 2010 National First Section Champions

Test Piece opinions:
Henry V is a challenging piece for the Fourth Section. We are pleased that the panel chose something to really test all the sections in the band.
---
MacTaggart Scott Loanhead
Conductor: Mark Bell
Region: Scotland

Website: www.loanheadbrass.org.uk/

Qualified: Winners (Mark Bell)

Principal Players:
Principal Cornet:
Solo Euphonium:
Solo Trombone:
Soprano:
Flugel:
Horn:
Baritone:
Eb Bass:
Bb Bass:
Percussion:

History:
Sometime thereafter the First World War, the Loanhead Ex-Service and Burgh Band was formed.

The Second World War brought that to an end but in 1943, a concert party from the local engineering works, MacTaggart Scott & Company were rehearsing in the Town Hall.
They came across the stored instruments and approached the Town Council with a view to forming a band - the MacTaggart Scott Works Band.

During the 1950's and 60's approximately half the members were employees of the company.

Today, band members travel from all over the Lothians and beyond.

In 1992 the band was promoted from the Fourth to the Third Section and has worked hard ever since to gain promotion once more.

The band enjoys a busy programme of concerts, contests, local festivals, gala days and charity events and has planned for the future with the development of a successful junior ensemble Loanhead Brass Roots which was formed in 2002.
Conductor:
Mark was brought up in West Lothian, starting on trombone at the age of 10. He quickly progressed into Kepston QFab Whitburn Brass, taking the principal trombone chair at the age of 15.

He also played trombone with the West Lothian Schools Brass Band, winning two British and a European title in his time there.

Mark attended Salford University, studying trombone under Andrew Berryman and conducting with Dr. Roy Newsome, starting his conducting career with the University Wind Ensemble. He also played with the BT Band and Wingates Band.

Since graduating in 2001, Mark has conducted several bands including Newlands Concert Brass, Broxburn & Livingston Brass, Shotts St. Patricks, Lochgelly, Edinburgh University Brass Band, the Edinburgh Wind Orchestra and Selkirk Brass.

Test Piece opinions:
None given
---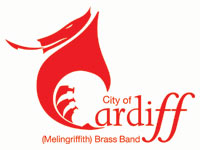 Mellingriffith 2
Conductor: Dewi Griffiths
Region: Wales

Website: www.cardiffbrass.com/

Qualified: Winners (Dewi Griffiths)

Principal Players:
Principal Cornet: Lyndon Dunstan
Solo Euphonium: Colin Evans
Solo Trombone: Meilir Tomos
Soprano: Aled Jones-Pritchard
Flugel: David Rees
Horn: Katy Hollowood
Baritone: Philip Thomas
Eb Bass: Norman Windmill
Bb Bass: Dafydd Parri
Percussion: Andrea Herman

History:
Melingriffith 2 (M2) was formed in December 2009 as the second string band for City of Cardiff (Melingriffith).

The band is made up of a core of experienced players and a growing number of young, talented players.

In their debut contest, at the 2010 Welsh Area Championship, they came a credible fifth.

In August of the same year, they won the Fourth Section at the National Eisteddfod of Wales in Ebbw Vale, a title they managed to defend this year at Wrexham.

In 2011 they won the Fourth Section at the Welsh Area Championship, and came second at the SEWBBA competition in Ebbw Vale.

Conductor:
Dewi Griffiths is a product of the vibrant brass band scene in North West Wales, beginning his playing career with Seindorf Arian Llanrug.

A music graduate from University College Bangor, he now works as a peripatetic brass teacher. A former member of the NYBBW, Dewi is considered to be one of the most talented cornet players in the UK.

His career has taken him to Beaumaris and YBS before joining Tredegar as principal cornet.

He took to the baton of M2 in January 2010, and has enjoyed ongoing success with the band.

Dewi is an avid supporter of Liverpool FC, and is considered by many to be a gastronome par excellence.

Test Piece opinions:
M2 see Henry V as a challenge, and are enjoying their preparations.
---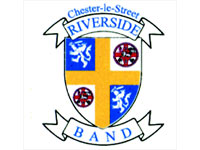 NASUWT Concert
Conductor: Brian Tait
Region: North of England

Website: www.riversideband.co.uk

Qualified: Winners (Brian Tait)

Principal Players:
Principal Cornet: G. Johnson
Solo Euphonium: R. Parr
Solo Trombone: J. Johnson
Soprano: C. Thompson
Flugel: J. McBurnie
Horn: C. Duncan
Baritone: D. Dennis
Eb Bass: A. Turnbull
Bb Bass: A. Rose
Percussion: M. Duncan

History:
The band was formed six years ago from an idea within the Riverside Band. Alan Hope, a former MD, was asked to take on the 'junior group' and started with just seven young players in November 2005.

With the help of senior band players who tutored young people and the addition of some 'retired' players returning to help, a band was formed which could perform at local functions.

Lots of hard work went into the teaching and we are proud that in such a short time
we have achieved so much.

An early contest appearance whetted the players' appetite and the band competed in its first Area contest in 2008.

Becoming more and more accomplished as a concert band, they have done a whole raft of prestige concerts over the years including the Northern Proms – attended by over 1000 people.

In February this year, the band appointed Bryan Tait as their new musical director, a partnership that led them to be crowned North of England Regional Fourth Section Champions.

The band are looking forward to making their second appearance at the National Finals this year with Bryan, and are striving to improve on their previous outing.

Conductor:
Bryan's playing career began at the age of 10 with the Salvation Army in Stanley.

He later went on to hold the position of principal cornet with the Reg Vardy Band for 30 years, before joining Brighouse & Rastrick.

Having had many successes at major championships as a player, Bryan was delighted to be asked to conduct the Concert Band at this year's Area Contest where they emerged as champions.

Following this success, and with his wealth of knowledge and experience, Bryan was appointed MD and is now enjoying the challenges of developing the band, particularly its young players, which hopefully will lead to continued success in the future.

Test Piece opinions:
A difficult, yet enjoyable piece of music, Henry V has focused the bands attention on the basic elements of good tuning and ensemble playing.

An excellent choice of test piece, and a good test for the bands competing in the National Finals.
---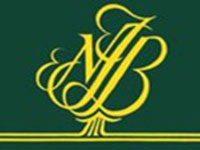 New Forest Brass
Conductor: Ian Luxford
Region: West of England

Website: www.newforestbrass.com

Qualified: 2nd (Ian Luxford)

Principal Players:
Principal Cornet: Jean Hanslip
Solo Euphonium: Reg Parkes
Solo Trombone: Andy Verner
Soprano: Chris Mayle
Flugel: Alison Beaumont
Horn: John Hatch
Baritone: Guy Heathcote
Eb Bass: Martin Chapman
Bb Bass: Ken Matthews
Percussion: Chris Day

History:
New Forest Brass was originally formed in 1977 as a lunchtime works band.

It soon became so popular that they outgrew their roots and evolved into Marchwood Brass.

In 1983 the then head of music for Hampshire, John Knight became the bands Musical Director and in the 1990's the band again changed name to become New Forest Brass.

Although the band is not primarily a contesting band, they won their section of the Wessex Winter Contest, beating several higher section bands along the way and achieved 2nd place at this year's Area Contest.

Conductor:
No details provided

Test Piece opinions:
Well, it's a great piece of music and the band are working very hard to put it all together.

We think its a real challenge for the 4th section.
---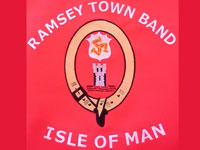 Ramsay Town
Conductor: Robert Quane
Region: North West

Website: N/K

Qualified: 3rd (Robert Quane)

Principal Players:
Principal Cornet: Illiam Quane
Solo Euphonium: Phil Colvin
Solo Trombone: Alex Brindley
Soprano: Ross Penrose
Flugel: Sarah Underwood
Horn: Shirley Clucas
Baritone: Daisy Revill
Eb Bass: Theo Leach
Bb Bass: Patrick Crellin
Percussion: Giuseppina Bryan

History:
Ramsey Town Band was reformed in 1981. After 30 years of hard work they now have a flourishing senior band of over 40 on a good day, (including two founder members), and a junior band – The Neptune Street Nippers - of around 25 players.

They are proud to have four current members who play with National Children's Band of Great Britain and two current members with the National Youth Band.

Away from local contest successes at the Manx Music Festival, the band was placed fourth at the Northwest Area in 2006, third in 2007 (to qualify for the Finals) and then enjoyed competing in the Third Section in 2007 – 2010 before being invited back to the Fourth Section in 2011.

In 2011 the band has won best march, best soloist in an entertainment programme, open quartet, under 16 quartet, under year 6 solo, year 7 -10 solo and open solo, at the Manx Music Festival and achieved the all important third place at the Northwest Area contest.

Conductor:

Test Piece opinions:
The band thinks its a great test piece where the music emerges with detailed well controlled playing - even if it is hard on the chops here and there!
---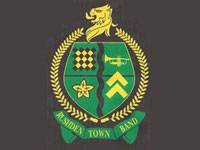 Rushden Town
Conductor: Martin Dawson
Region: Midlands

Website: www.rushdentownband.org

Qualified: 3rd (Martin Dawson)

Principal Players:
Principal Cornet: Kay Hollingsworth
Solo Euphonium: Hilary Fett
Solo Trombone: Roy Bufton
Soprano: David Thomas
Flugel: Sue Wilton
Horn: Suzy Dawson
Baritone: Margaret Nutt
Eb Bass: David Dicks
Bb Bass: Bryn Parker
Percussion: Alan Winkle

History:
Rushden Town Band was formed in 1979 as the Rushden Windmill 'B' Band. It first contested in the Fourth Section in 1986, and last qualified for the National Finals in that year too.

The band say there have been a few problems with organising a conductor, 25 brass players and 3 percussionists to rehearse twice a week for this contest, but despite some minor problems such as their principal cornet player booking his holiday prior to joining the band and unable to change it, things have gone well.

Finding a new principal cornet player was the most difficult task, although the solution was eventually obvious – with regular MD Peter Vine playing principal and John Hudson (conductor of Kibworth) agreeing to take the band to Harrogate.

Conductor:
Martin Dawson started playing the tenor horn at the age of 10 with the Moulton '77 Band.

He joined the Northants County Youth Band three years later under John Berryman, where he met his wife Suzy (who plays solo horn for Rushden Town Band) and later joined Daventry Brass and William Davis Construction Group and in 1988 Desford Colliery Band under James Watson .

He enjoyed three successful years with Desford, winning the National Finals hat-trick.

Martin conducted the Rushden Windmill Band for two years and in that time they won many contests and were promoted to the Third Section. He was also Resident conductor of Kibworth Band.

Martin is currently based in Pakistan but made a special trip to the UK to conduct Rushden at the Area contest and returns again to conduct at the National Finals.

Test Piece opinions:
None given