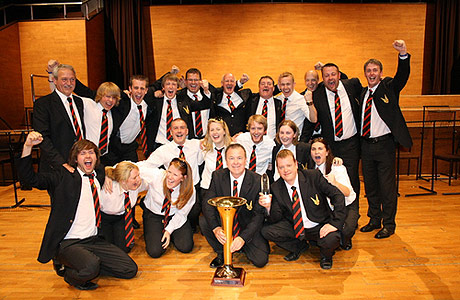 The defending champions - Fairey (Geneva)
Picture: Steve Jack

There was a time when the European Championships needed the English: Now the English need the Europeans.

The flag of St George last flew in triumph at the event in 2005 – six long years ago.

For a time there was a conceit that the title was only in the temporary possession of Johnny Foreigner – but first Willebroek, then Cory and now Manger have all become worthy champions of Europe.

Even the most euro sceptic bandsman realises that there is a bit of catching up to do if England is to reassert its dominance once more on its old empire – starting here in the Guild Hall in Preston.

What's in store

Whoever makes it through to the refurbished De Doelen Hall in Rotterdam next May, will know what is in store for them.

The sensible approach of the BFBB to copy the Euro format should ensure that the English representative will not set foot on foreign soil as ill prepared as Captain Scott on the Antarctic ice shelf in a bid to beat the Norwegians to the most sought after prize in banding.

The twin discipline format also means that there will be extra pressure on the nine competing bands – playing two test pieces on the one day is not something the majority of players will have encountered before, as Malcolm Wood's accompanying article shows.

Playing the set work and own choice over two days instead of one, was adopted at the Europeans in 2003 in Norway.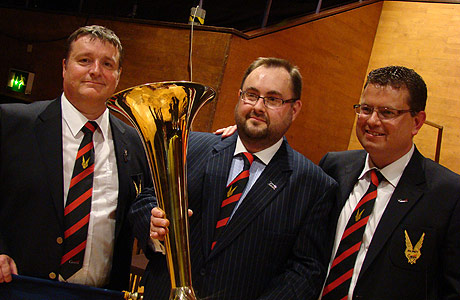 Can Fairey retain their English title?

Best equipped contenders

So which of the nine is best equipped to set sail over 'La Mange' next May to try and claim the European title?

The defending champion Fairey (Geneva) has the most recent experience of just what lies ahead – and in Montreux they found that getting to the contest is perhaps easier than actually winning it.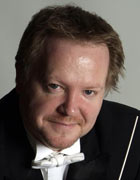 They haven't quite fired on all cylinders this year, but they remain a very impressive ensemble on tip-top form.

The Whit Friday run out didn't quite go to plan, but you sensed that the real goal was to defend the title they won in such thrilling fashion here last year.

A settled ensemble, classy soloists and an MD who can inspire in Russell Gray (right), they will fancy their chances once more, especially if they can pull out something special on their own choice selection.

Cash opt out for Dyke

Dr Nicholas Childs has certainly ensured that Black Dyke come to the contest well prepared – opting out of the Whit Friday cash chase around Saddleworth.

The critics have been mounting their attacks on the Queensbury outfit for a while now, posing the question to whether or not the contest winning good times will return. Despite their failure to qualify for the National Finals only a fool would write off their chances of them picking up their second English title in three years though.

The changes in personnel are now firmly bedded in, and despite the pressure and microscopic scrutiny, you wouldn't bet against them taking the honours once more.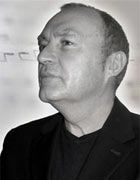 Insouciant ease

Foden's come to Preston wearing the mantle of pre contest favourites with an insouciant ease.

2011 has seen them perform in imperious fashion on the contest and concert stage, and with a settled line up of high-class personnel and the imposing figure of Allan Withington (right) at the helm they are without doubt the band to beat.

That said, under the intense pressure of the Open and Nationals last year they failed to live up to expectations, so they won't want to leave here empty handed for a fifth year in a row.

Usain Bolt

If there is one MD who knows just what it takes to win a Euro format contest it is David King.

The Australian has the Midas touch when it comes to posting a runaway two-legged victory – a bit like a brass band version of Usain Bolt.

If he can inspire Brighouse & Rastrick in the same way he did Eikanger at this year's Norwegian Nationals, then he may be spending the last few bars of their own choice selection looking over his shoulder at his breathlessly beaten rivals.

The question mark remains over just what form this very fluid Brighouse line up is in though?

Rumours persist of late changes in certain areas, but then again they were saying that before Bradford and look what happened there.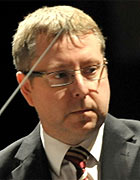 Gurkha soldiers

If there is to be a little bit of a shock then it could very well come from Rothwell Temperance.

They are one heck of an impressive contesting outfit – drilled like Gurkha soldiers by an MD in Dave Roberts (right) who leaves nothing to chance.

They have added an extra layer of quality to their ever dependable ensemble solidity in recent times, with a number of leading soloists playing with a swaggering artistic confidence.

Yorkshire rumours suggest they are in the form of their lives, and if they can avoid the temptation to give more than 100% to the cause, they could well be in the mix come the announcement of the results.

Remarkable

It would be a remarkable contesting story if Leyland could claim victory under the baton of Richard Evans: And you wouldn't want to bet against him leading his band to an inspired first win at the contest.

They have been a bit hit and miss in the last couple of years, but you cannot deny their ambition, the sense of innovative and the high level of confidence borne of the arrival of some high profile players in recent weeks.

They could well be coming to the boil at just the right moment.

Inspired

So too Reg Vardy - especially after their thrilling victory at the Grand Shield.

There they delivered a high-class performance of ensemble control and balance, backed by classy, solid soloists.

It was as good as we have heard them for some time. Ray Farr takes the helm for this twin challenge with a band that is looking to build on secure musical foundations.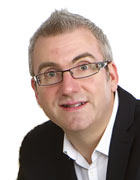 Return to form

Hepworth meanwhile will be looking to return to the form that saw them claim a well deserved National Finals berth earlier in the year, after a performance blighted by unforced errors at the Masters.

The return of Ian Porthouse (right) should ensure that the ensemble screws are tightened up to squeaking point, whilst their soloists surely won't have such an off day again as they did in Kettering.

If they can hit form (and they do enjoy this contest) then they may look to be an outside bet to repeat their podiums finishes of 2007 and 2009.

Growing potential

Finally, Pemberton Old Wigan DW under Mark Bentham, who could well fancy their chances if they can capture their very best form.

Excellent in claiming a London qualification place at the North West area they also showed their growing potential at the Grand Shield, although they lacked consistency at the Masters.

Busy, bright and confident, they are the outsiders in this strong field, but they are not to be underestimated by anyone.
---
As for a winner?

This one is a bit of a 10,000-meter steeplechase rather than an explosive sprint, and the band who can combine artistry and style in the set work to stamina and technique in their own choice selections should come out on top.

We can't see Foden's being beaten if they really do sparkle, but Black Dyke, Brighouse and Rothwell may well be clipping their running spikes all the way to the finishing tape.

Fairey (Geneva) and Leyland could be rewarded if things go to their musical plans, whilst Hepworth may be the dark horse to pip Reg Vardy and Pemberton.

1. Foden's
2. Black Dyke
3. Brighouse & Rastrick
4. Rothwell Temperance
5. Fairey (Geneva)
6. Leyland

Dark Horse: Hepworth

Iwan Fox