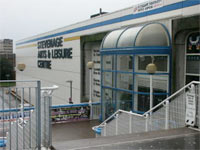 Saturday 19th March
Adjudicator: Denis Wilby

Test Piece: Resurgam (Eric Ball)

Draw: 9.00am
Commences: Starts at 10.00am
---
If you are a fan of Eric Ball's iconic work 'Resurgam', then there is no better place to be on the weekend than in the main hall at Stevenage on Saturday, where you will be able to listen to no less than 18 performances of his great composition.

Whether or not they will be 18 great renditions for Denis Wilby to enjoy is another matter though, as despite its age and rather innocuous looking technical challenges, it has proved to be a fearsome test of musical character.

Not much better

Still, they don't come much better than this when played well, and whoever gets through will be a better band for the experience.

Good battle

The contest holds the promise of a good battle too, as the standard here has been getting better and better over the last few years – as was shown by the three qualifiers all ending up with top 10 finishes at Harrogate.

That's four times in the last seven years that at least one has come in the top six, although you do have to go back to 1977 and Clacton on Sea, for the last time a band returned home with the winner's pennant flying from the back of the band bus.

18 contenders

The 18 contenders are headed in alphabetical order by one of the pre contest favourites, Becontree Brass, after they produced a fine performance to end in 7th at Harrogate.

They were relegated from the First Section in 2008, but has been making a concerted effort to get back there ever since – and they could well do it via Cheltenham this year.

Betteshanger Colliery Brass is another band who enjoyed their Harrogate experience last September as they notched up a solid 7th place in the Third Section finals.

Since then they have come 4th at Folkestone, although they were disappointing at Butlins where they ended 16th.

Confidence

Chichester City will be a band full of confidence after their Folkestone win as they look to secure a second top six finish in a row, whilst Chinnor Silver will be looking for a return to form after falling away somewhat in the last couple of years – from 5th in 2008 to 14th last time out.

Colchester has put in some solid results since they returned in 2009 and will have been boosted by their fine runner up place at Folkestone, whilst Denham Hendon Brass will be keen to make an immediate impression after their relegation from the First Section, although they will be hoping for a better return than the 15th they claimed at Skegness.

Epping Forest is another band that has just fallen off the pace in the last couple of years, after coming 6th in 2008.

15th last year means they need to be wary of a possible relegation threat as they seek to build on their 6th place at Folkestone.

Upwardly mobile

Fulham meanwhile will be full of confidence as they continue on what looks like an upwardly mobile track under the direction of Simon Jones.

His sartorial elegance seems to inspire his band and they were excellent value for their win in the Third Section last year and their 8th place at Harrogate.

Grimsdyke Brass on the other hand will look to put behind them a couple of seasons of contesting struggle as they return to the Second Section after falling through the relegation trap door, whist Hungerford Town in contrast has enjoyed two excellent returns to claim promotion from the Third Section under the direction of Tim Crouter.

Steady progress

Littleport Brass won the Third Section in 2008 and has been making steady progress under Nigel Bramley's direction, with a solid top ten finish at Butlins earlier this season, whist Northfleet Brass will look to return to the days when they won this title in 2002, as they seek to reverse a run of poor form at the contest.

St Sebastian Wokingham has been improving and posted a solid result last year although they only managed 7th at Folkestone, whilst Stantonbury will be looking to maintain the form that saw them leap up the results table from 17th to 8th last year.

Less dramatic

Thundersley made slightly less dramatic progress in moving up from 12th to 11th although they should be confident of making a bigger leap if they show the form that saw them post a podium finish in the First Section at Folkestone.

Tilbury meanwhile will also be confident of doing well after they climbed seven places to 7th under the direction of Alan Duguid.

Ware Brass will hope to gain a bit of consistency after their seven year stay has been earmarked by a series of ups and downs in the results table, whilst Waterbeach Brass is certainly a band to watch out for if they can continue on the form that has seen them push on from a podium spot in the Third Section in 2009 to 5th last time out.
---
As to a winner?

Another difficult one, but we think it could Chichester City that could take the title, closely followed by Becontree and Fulham. Littleport Brass, Tilbury and Waterbeach. Our dark horse is Denham Hendon.

4BR Prediction:

1. Chichester City
2. Becontree Brass
3. Fulham
4. Littleport Brass
5. Tilbury
6. Waterbeach

Dark Horses: Denham Hendon
---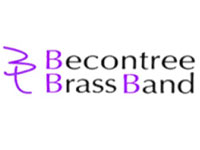 Becontree Brass
Conductor: A. Cooke

Last 15 Years:
2010: 2nd (A. Cooke)
2009: 8th (G. Chambers)
2008: 10th in First Section (G. Chambers) (rel)
2007: 14th (D. Bright)
2006: 14th (G. Sheldon)
2005: 10th (G. Sheldon)
2004: Winners of Second Section (G. Sheldon) (prom)
2003: 8th (J. Morahan)
2002: 2nd (W. Rumford)
2001: 2nd in Third Section (W. Rumford) (prom)
2000: 4th (W. Rumford)
1999: 12th
1998: 2nd in Fourth Section (prom)
1997: 2nd
1996: 2nd
---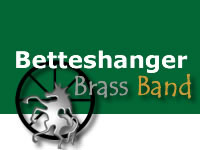 Betteshanger Welfare
Conductor: David Cutting

Last 15 Years:
2010: 2nd in Third Section (D. Cutting) (prom)
2009: 6th (D. Cutting)
2008: DNC
2007: 14th (T. Vinall)
2006: 5th (D. Burridge)
2005: 8th (D. Burridge)
2004: 6th (D. Burridge)
2003: 14th (D. Burridge)
2002: 16th in First Section (K. Dennison) (rel)
2001: 8th (K. Dennison)
2000: 13th (G. Harvey)
1999: 11th
1998: 8th
1997: N/K
1996: 3rd
---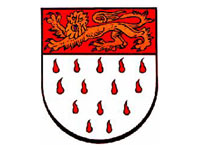 Chichester City
Conductor: R. Hunt

Last 15 Years:
2010: 6th (M. Grace)
2009: 5th (M. Grace)
2008: 8th (J. Williams)
2007: 8th (J. Williams)
2006: 13th in First Section (L. Bulchart) (rel)
2005: 12th (D. Hirst)
2004: 13th (J. Williams)
2003: 9th (J. Williams)
2002: 3rd (J. Williams)
2001: 14th (J. Williams)
2000: 2nd in Second Section (J. Williams) (prom)
1999: 5th
1998: 7th in Third Section (prom)
1997: 2nd
1996: 3rd in Fourth Section (prom)
---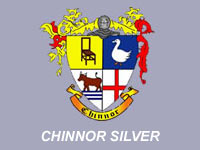 Chinnor
Conductor: D. Pegram

Last 15 Years:
2010: 14th (D. Pegram)
2009: 11th (D. Pegram)
2008: 5th (D. Pegram)
2007: 13th (D. Pegram)
2006: 3rd in Third Section (D. Pegram) (prom)
2005: 10th (D. Pegram)
2004: 2nd (D. Pegram)
2003: 8th (D. Pegram)
2002: 12th (D. Williams)
2001: 10th (D. Pegram)
2000: 15th in Second Section (D. Williams) (rel)
1999: 12th
1998: 14th
1997: 3rd in Third Section (prom)
1996: 2nd
---
Colchester
Conductor: P. Ivey

Last 15 Years:
2010: =8th (P. Ivey)
2009: 7th (M. Easener)
2008: DNC
2007: DNC
2006: 16th in First Section (M. Easener) (rel)
2005: 9th (M. Easton)
2004: 10th (B. Reader)
2003: 11th (B. Reader)
2002: 12th Championship (T. Davey) (rel)
2001: 7th (P. Fensom) (prom)
2000: 3rd (R. Howard)
1999: 6th
1998: 10th Championship (rel)
1997: N/K
1996: Winners 1st Section
---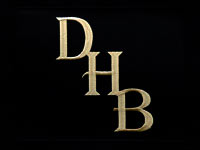 Denham Hendon Brass
Conductor: G. Davies

Last 15 Years:
2010: 14th in First Section (G. Davies) (rel)
2009: 11th (G. Davies)
2008: 15th (G. Davies)
2007: 7th (G. Davies)
2006: 2nd in Second Section (G. Davies) (prom)
2005: 15th in First Section (G. Davies) (rel)
2004: 15th (G. Davies)
2003: 6th (G. Davies)
2002: 15th (P. Cox)
2001: 11th in Championship Section (D. Richards) (rel)
2000: 10th (N/K)
1999: 8th in First Section (prom)
1998: 4th
1997: 3rd
1996: 8th in Championship Section (rel)
---
Epping Forest
Conductor: D. Desmond

Last 15 Years:
2010: 15th (D. Desmond)
2009: 10th (M. Easener)
2008: 6th (M. Easener)
2007: 11th (M. Easener)
2006: 4th (M. Easener)
2005: 6th (M. Easener)
2004: 16th in First Section (M. Easener) (rel)
2003: 13th (M. Easener)
2002: 12th
2001: 10th
2000: 14th
1999: 6th in Second Section (prom)
1998: 4th
1997: 4th in Third Section (prom)
1996: 9th
---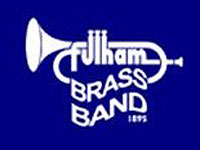 Fulham Brass
Conductor: S. Jones

Last 15 Years:
2010: Winners of Third Section (S. Jones) (prom)
2009: 4th (S. Jones)
2008: 10th (S. Jones)
2007: 11th (P. McLaughlin)
2006: 5th (P. McLaughlin)
2005: 3rd in Fourth Section (P. McLaughlin) (prom)
2004: 3rd (P. McLaughlin)
2003: 5th (P. McLaughlin)
2002: 21st (W. Elsom)
2001: 19th (K. Forsyth)
2000: 17th (K. Forsyth)
1999: DNC
1998: DNC
1997: N/K
1996: 15th
---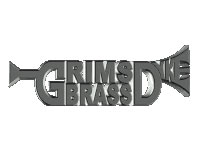 Grimsdyke Brass
Conductor: S. Broughall

Last 15 Years:
2010: 16th in First Section (S. Broughall) (rel)
2009: 16th (S. Broughall)
2008: 3rd in Second Section (S. Broughall) (prom)
2007: 7th (S. Broughall)
2006: 9th (S. Broughall)
2005: 5th (S. Broughall)
2004: 4th (S. Broughall)
2003: Withdrew (K. Ransom) (rel)
2002: DIS
2001: 7th (K. Ransom)
2000: 6th (K. Ransom)
1999: 9th
1998: 16th in First Section (rel)
1997: N/K
1996: 5th
---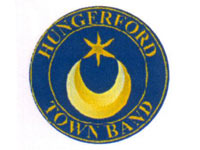 Hungerford Town
Conductor: T. Crouter

Last 15 Years:
2010: 3rd in Third Section (T. Crouter) (prom)
2009: 2nd (T. Crouter)
2008: 12th (T. Crouter)
2007: 3rd in Fourth Section (T. Crouter) (prom)
2006: 3rd (T. Crouter)
2005: 14th in Third Section (T. Crouter) (rel)
2004: 16th (T. Crouter)
2003: 9th (T. Crouter)
2002: 2nd in Fourth Section (prom)
2001: 12th
2000: 7th
1999: 15th
1998: DNC
1997: DNC
1996: 20th
---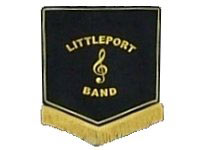 Littleport Brass
Conductor: N. Bramley

Last 15 Years:
2010: 4th (N. Bramley)
2009: 9th (N. Bramley)
2008: Winners of Third Section (N. Bramley) (prom)
2007: 3rd (N. Bramley)
2006: 12th (P. Mead)
2005: DNC (rel)
2004: 3rd (J. Hammond)
2003: 10th (J. Hammond)
2002: 13th
2001: 12th in Second Section (rel)
2000: 11th
1999: 7th
1998: 7th
1997: Winners of Third Section (prom)
1996: 16th
---
Northfleet Brass
Conductor: Melvin White

Last 15 Years:
2010: 13th (M. White)
2009: 10th in First Section (A. Austin) (rel)
2008: 14th (A. Austin)
2007: 12th (A. Caldon)
2006: 12th in Championship Section (A. Caldon) (rel)
2005: 6th (D. Lewis)
2004: 2nd in First Section (D. Lewis) (prom)
2003: 5th (D. Lewis)
2002: Winners of Second Section (prom)
2001: 17th in First Section (rel)
2000: 12th
1999: 4th in Second Section (prom)
1998: 3rd
1997: 6th
1996: 9th
---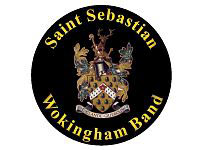 St. Sebastian's Wokingham
Conductor: L. Woodward

Last 15 Years:
2010: 12th (J. Kelloway)
2009: Winners of Third Section (L. Woodward) (prom)
2008: 5th (A. Porter)
2007: 10th (A. Porter)
2006: 10th (D. Richards)
2005: 3rd (D. Richards)
2004: 9th (B. Gentry)
2003: 11th (B. Gentry)
2002: 6th (B. Gentry)
2001: 15th (B. Gentry)
2000: 2nd in Fourth Section (B. Gentry) (prom)
1999: 2nd
1998: DNC
1997: DNC
1996: 19th
---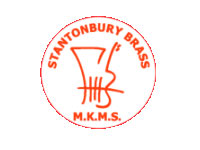 Stantonbury Brass
Conductor: E. Keeley

Last 15 Years:
2010: =8th (A. Jenkin)
2009: 17th (A. Jenkin)
2008: 4th in Third Section (A. Jenkin) (prom)
2007: 6th (A. Jenkin)
2006: 7th (A. Jenkin)
2005: 8th (A. Jenkin)
2004: 7th (A. Jenkin)
2003: 6th (A. Jenkin)
2002: 11th (A. Jenkin)
2001: 4th (A. Jenkin)
2000: 16th in Second Section (A. Jenkin) (rel)
1999: 13th
1998: 8th in Second Section
1997: N/K
1996: Winners of Third Section
---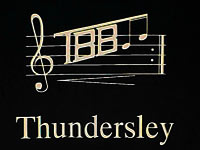 Thundersley
Conductor: R. Morris

Last 15 Years:
2010: 11th (R. Morris)
2009: 12th (R. Morris)
2008: 4th (R. Morris)
2007: 2nd in Third Section (K. Schroeder) (prom)
2006: Winners of Fourth Section (K. Schroeder) (prom)
2005: 9th (K. Schroeder)
2004: 7th (K. Schroeder)
2003: Disqualified (K. Schroeder)
2002: 14th (D. Hirst)
2001: 14th (D. Hirst)
2000: 23rd (K. Nice)
1999: 25th
1998: 3rd
1997: N/K
1996: 17th
---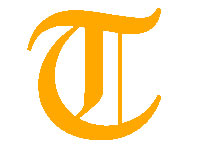 Tilbury
Conductor: Alan Duguid

Last 15 Years:
2010: 7th (A. Duguid)
2009: 14th (A. Duguid)
2008: 11th (D. Lewis)
2007: 3rd (R. Nunnery)
2006: 7th (R. Nunnery)
2005: 10th (R. Nunnery)
2004: 14th in First Section (R. Nunnery) (rel)
2003: Withdrew
2002: 10th
2001: Winners of Second Section (prom)
2000: 4th
1999: 13th in First Section (rel)
1998: 15th
1997: N/K
1996: 6th
---
Ware Brass
Conductor: Phillip Littlemore

Last 15 Years:
2010: 10th (P. Littlemore)
2009: 6th (P. Littlemore)
2008: 10th (P. Littlemore)
2007: 9th (P. Littlemore)
2006: 11th (K. Durbin)
2005: 11th (K. Durbin)
2004: 5th (K. Durbin)
2003: Winners of Third Section (K. Durbin) (prom)
2002: 4th in Fourth Section (K. Durbin) (prom)
2001: 3rd (K. Durbin)
2000: 18th (K. Durbin)
1999: 16th in Third Section (rel)
1998: DNC
1997: N/K
1996: 9th
---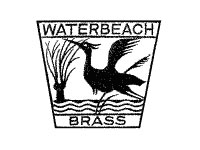 Waterbeach Brass
Conductor: James Utting

Last 15 Years:
2010: 5th (J. Utting)
2009: 3rd in Third Section (J. Utting) (prom)
2008: 7th (J. Utting)
2007: 9th (J. Utting)
2006: 2nd in Fourth Section (J.Utting) (prom)
2005: 4th (J. Utting)
2004: Winners of Fourth Section (J. Utting)
2003: DNC
2002: 15th (C. Bell)
2001: 5th (C. Bell)
2000: 12th (P. Mead)
1999: DNC
1998: DNC
1997: N/K
1996: DNC
---
Past Qualifiers:

2010: East London Brass, Becontree Brass, Alder Valley Brass
2009: East London Brass, Yiewsley & West Drayton
2008: Alder Valley, Epsom & Ewell Silver
2007: Egham, Cawston
2006: Jersey Premier Brass, Denham Hendon Brass
2005: Sandhurst Silver, Horsham Borough
2004: Becontree Brass, St Albans City
2003: Wantage Silver, Broseley Brass, Brighton Silver
2002: Northfleet Brass, Becontree Brass
2001: Tilbury, Stonesfield Silver
2000: City of Cambridge, Chichester City
1999: Thames, Egham Band
1998: Welwyn Garden, Fairlop Brass
1997: Brighton Silver, Fairlop Brass
1996: Hanwell, Haverhill Silver
1995: Soham Comrades, Hatfields of Colchester
---
London bands at the Finals:

2010: 5th, 7th, 10th
2009: 5th, 12th
2008: 11th, 16th
2007: 11th, 14th
2006: 8th, 13th
2005: 5th, 10th
2004: 5th, 15th
2003: 9th, 10th, 13th
2002: 11th, 13th
2001: 10th, 14th
2000: 8th, 16th
1999: 14th, 17th
1998: 7th, 12th