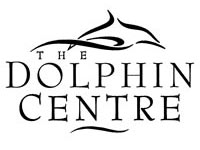 Sunday 20th March
Adjudicator: David Lancaster

Test Piece: Prelude, Song & Dance (John Golland)

Draw: 10.00am
Commences: Starts after First Section
---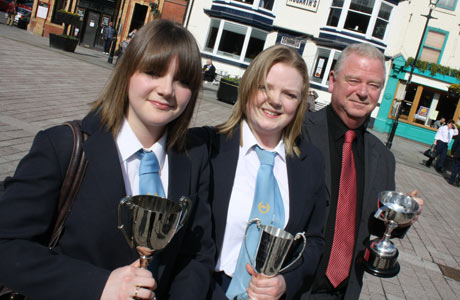 2010 Champions - Stape Silver

There are encouraging signs in the Fourth Section that hard work, encouragement and sheer talented enthusiasm is starting to pay off in the North of England – despite only nine bands making it to the starting line this year.

Foundation level

There is no Craghead, Spennymoor or Stape, but despite the fall in numbers there is a distinct feeling that things are looking up at the foundation level in these parts, with some great work being done in a host of band rooms by committed conductors.

It wasn't a great year for the qualifiers at Harrogate in 2010 – the two representatives coming 12th & 15th respectively after consecutive top ten finishes for at least one band in the last few years.

Hopefully, the two that do make it to Cheltenham by impressing David Lancaster (right) in the box will make a mark – although they have to overcome a tricky, but highly enjoyable set work here first.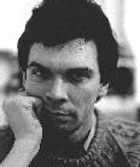 Real form

The runners are headed by Backworth Colliery who has started to find real form here in the past couple of years and just missed out on a trip to the finals coming 3rd last time out.

Durham Constabulary meanwhile will want to start to bounce straight back to winning ways after suffering two consecutive relegations.

They last qualified in 2004, so a finals return is overdue.

Busy Printer

Kingsway Printers Cleethorpes is perhaps the busiest contesting bands competing this weekend and came 6th at the Leicester contest as well as 12th at Butlins at the start of the season.

They last qualified in 2009 and came 8th last year.

Knaresborough Silver made a highly encouraging debut last year when they worked their socks off to come 7th, so it's great to see them back in action, whilst Lanchester has been coming here a bit longer.

They have also grown in confidence over the last four years, although they fell away a little in coming 11th last time out.

Great time

The tremendous youngsters at NASUWT Riverside Concert had a great time at Harrogate despite coming 15th and will be keen to make it another weekend away trip.

They have made excellent progress since making their debut four years ago. This year they are led by the experienced Brian Tait, who certainly knows a thing or two about winning area titles.

Wonderful job

Steve Robson continues to do wonderful work with Stanhope Silver as they look to improve on last year's encouraging 6th place, whilst Swinton & District Excelsior will also be looking to make a move up the results table after dropping to 10th after coming 3rd in 2009.

That leaves Trimdon Concert who last qualified for the finals in 1999 but who has been putting in solid performances here over the last few years.
---
As for a winner?

A hard one in anyone's book, but we opt for Backworth Colliery and the youngsters at NASUWT Riverside Concert to make it to Cheltenham, although they will be pushed all the way by the likes of Kingsway Printers, Durham Constabulary, Knaresborough Silver and Trimdon.

Our dark horse is Stanhope

4BR Prediction:

1. Backworth Colliery
2. NASUWT Riverside Concert
3. Kingsway Printers Cleethorpes
4. Durham Constabulary
5. Knaresborough Silver
6. Trimdon Concert Brass

Dark Horse: Stanhope Silver
---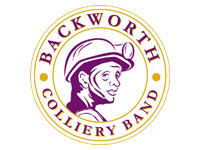 Backworth Colliery
Conductor: TBA

Last 15 Years:
2010: 3rd (D. Beckley)
2009: 4th (D. Beckley)
2008: 12th (C. Harris)
2007: 7th in Third Section (D. Beckley) (rel)
2006: 7th (D. Beckley)
2005: Winners of Fourth Section (D. Beckley) (prom)
2004: 4th (T. Griffiths)
2003: 7th (T. Griffiths)
2002: 7th (T. Griffiths)
2001: 8th (T. Griffiths)
2000: DNC
1999: N/K
1998: DNC
1997: N/K
1996: N/K
(Formerly called Five Rivers Brass until 2007)
---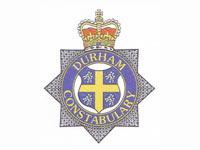 Durham Constabulary
Conductor: TBA

Last 15 Years:
2010: 9th in Third Section (K. McDonald) (rel)
2009: 5th in Second Section (K. McDonald) (rel)
2008: 9th (K. McDonald)
2007: 4th (K. McDonald)
2006: Winners of Third Section (K. McDonald) (prom)
2005: 3rd in Fourth Section (K. MacDonald) (prom)
2004: 2nd (K. McDonald)
2003: 8th (K. McDonald)
2002: 14th in Third Section (P. Cuff) (rel)
2001: DNC
2000: 10th in Third Section (P. Gommersall)
1999: N/K
1998: 4th
1997: N/K
---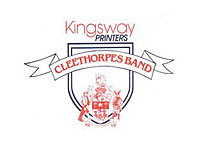 Kingsway Printers Cleethorpes
Conductor: S. Askew

Last 15 Years:
2010: 8th (S. Askew)
2009: 2nd (S. Askew)
2008: 9th (S. Askew)
2007: 9th (S. Askew)
---
Knaresborough Silver
Conductor: S. Morland

Last 15 Years:
2010: 7th (R. Ilsley)
---
Lanchester
Conductor: R. Valance

Last 15 Years:
2010: 11th (D. Brennan)
2009: 6th (J. Fenwick)
2008: 10th (J. Fenwick)
2007: DNC
2006: DNC
2005: DNC
2004: Withdrew (rel)
2003: 8th in Third Section (G. Tindall)
2002: 3rd (G. Tindall)
2001: 3rd (G. Tindall)
2000: 2nd in Fourth Section (G. Tindall) (prom)
1999: N/K
1998: 5th (G. Tindall)
1997: N/K
1996: N/K
---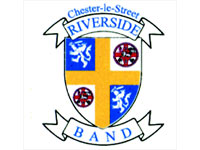 NASUWT Riverside Concert
Conductor: B. Tait

Last 15 Years:
2010: 2nd (J. Bell)
2009: 7th (J. Bell)
2008: 11th (M. Humphrey)
---
Stanhope Silver
Conductor: S. Robson

Last 15 Years:
2010: 6th (S. Robson)
2009: DNC
2008: 6th (S. Robson)
2007: DNC
2006: 6th (S. Robson)
2005: 7th (S. Robson)
2004: 9th (S. Robson)
2003: 4th (S. Robson)
2002: DNC
2001: DNC
2000: DNC
1999: N/K
1998: 10th
1997: N/K
1996: N/K
---
Swinton and District Excelsior
Conductor: N. Sutherland

Last 15 Years:
2010: 10th (N. Sutherland)
2009: 3rd (N. Sutherland)
2008: 8th (N. Sutherland)
2007: DNC
2006: 9th in Third Section (P. Carter) (rel)
2005: 9th (R. Rutter)
2004: 6th (R. Rutter)
2003: 6th (R. Rutter)
2002: 9th (R. Rutter)
2001: Winners 4th Section (R. Rutter) (prom)
2000: 5th (R. Rutter)
1999: N/K
1998: DNC
1997: N/K
1996: N/K
---
Trimdon Concert
Conductor: P. Ash

Last 15 Years:
2010: 5th (P. Ash)
2009: 8th (B. Wright)
2008: 5th (B. Wright)
2007: 7th (A. Holmes)
2006: 10th (A. Holmes)
2005: 6th (A. Holmes)
2004: 7th (A. Holmes)
2003: 12th (A. Holmes)
2002: 5th (G. Vardy)
2001: 10th (B. Wright)
2000: 13th (B. Wright)
1999: 2nd
1998: 10th
1997: N/K
1996: N/K
---
Past Qualifiers:

2010: Stape Silver, NASUWT Riverside Concert
2009: Kikby Lonsdale, Kingsway Printers Cleethorpes
2008: South Milford, Kirkby Lonsdale Brass
2007: Flookburgh, Marske Brass
2006: Barton Town, Barnard Castle
2005: Five Rivers Brass, Dunston Silver
2004: Billingham Silver, Durham Constabulary
2003: Lockwood Brass, Ripon City
2002: Hetton Silver, Kirkby Lonsdale
2001: Swinton and District Excelsior, Bearpark and Esh
2000: Ferryhill Town, Lanchester
1999: Bearpark and Esh, Trimdon Concert
1998: Westoe (STHCT), Dearham
1997: Murton Colliery, Marske Brass
1996: Ovington Tyndale, Barrow Concert
1995: Kirkby Lonsdale, Ovington Tynedale
---
North of England bands at the Finals:

2010: 12th, 15th
2009: 7th, 19th
2008: 7th, 17th
2007: 6th, 14th
2006: 4th, 6th
2005: 14th, 15th
2004: 16th, 17th
2003: 5th, 20th
2002: 16th, 17th
2001: 8th, 15th
2000: 8th, 20th
1999: 8th, 9th
1998: 13th, 15th