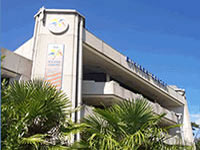 Saturday 12th March
Adjudicators: Derek Broadbent & David Lancaster
The Arena

Test Piece: Prelude, Song & Dance (John Golland)

Draw: 10.15am
Commences: 11.30am
---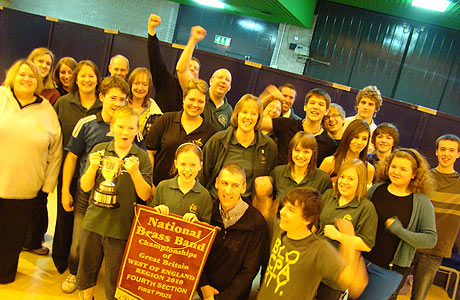 2010 champions - Test Valley Brass

Derek Broadbent and David Lancaster (right) may wonder what they have let themselves in for when they first look at the list of 22 bands taking part in the Fourth Section contest on the Saturday.

However, they won't be wondering in apprehension about the standard of playing on offer, that's for sure.

Very good

That is invariably very good in these parts – as seen by the list of qualifiers that have gone on to not only make a mark at the finals, but also blossom as they have moved up the sections too.

Despite 2009 champion St Breward currently on gardening leave from the contest, there have been real success stories to report for 2008 winner Brunel Brass (who went on to claim a National title) as well as former title holder's Verwood Concert Brass and St Dennis, and qualifiers such as Portishead Town and Camborne B amongst others.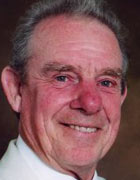 Hot house

It really is a hot house breeding ground of talent, and despite losing Cheltenham Silver, Lostwithiel and Spinnaker Brass this year, they have been replaced by debutants Andover and returnees, Bidefod Town, Gosport Silver, Midsomer Norton & Radstock Silver and Tiverton Town.

It's a big field of rivals then to tackle John Golland's enjoyable set work, 'Prelude, Song & Dance', headed in alphabetical order by those welcome debutants Andover Town.

They were only formed a short while ago and are dipping their toes into the contesting waters under the experienced Steve Large.

Favourites

One of the form contenders is sure to be AW Paker (Drybrook) under Kevin White – winners of the GBBA, Gloucester and the Welsh League contest at Blaenavon in recent months.

They just missed out on a finals place last year and won't want to do the same again. If they play to form, they won't.

Bratton return after missing out last year and last qualified back in 2004, whilst Chalford Academy will want to reverse the drop off the pace they suffered last year as they look to get back to better days under Steve Tubb's excellent direction.

Returnee

Gosport is another welcome returnee – last competing in 2008, whilst Hatherleigh will surely want to return to the National Finals after their fine qualification last year.

A year on David Hayward has been brought in to work his magic once more. It may pay off again too.

David Dobson brings his improving Launceston Band for another crack on the back of a 5th place finish at the SWBBA contest, whilst Marshfield is an improving outfit looking to break into the top ten after last year's encouraging 12th place.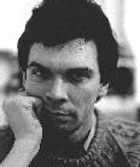 Five year break

Midsomer Norton & Radstock Silver returns after a five-year break under the baton of Joanne Sykes, whilst New Forest Brass could be a band to watch out for after winning the Wessex contest and making a huge leap up the results table last year.

Okehampton Excelsior returns for a second successive year looking to build on their encouraging podium finish at the SWBBA event, whilst Porthleven Town will be looking for their first finals trip since 2005 and also build on an encouraging SWBBA result.

Good progress

Shanklin Town has been making good progress and will be looking to book their place at Cheltenham if they can push on from last year's 5th place, whilst Swindon Brass last qualified in 2005 but will look to build on their podium finish at the SWBBA Torquay event.

Great to see Tiverton making an appearance – and they could well be the dark horse of the field given their non regional contesting record of late, including a win at the SWBBA contest, whilst Torbay will be looking to take the first steps back up the sections following their relegation from the Third Section.

Confident

Totnes enjoyed a podium finish at the SWBBA contest just behind Tiverton, so should be confident of returning to the finals for the first time since 2008, whilst Verwood Concert B, returns after their encouraging performance last year in coming 14th.

That just leaves the three bands that start with a W – headed by Wight Brass, who came fine 6th last year on their debuts and was runner up at the Wessex contest late last year.

They should be confident of perhaps pushing for a qualification place, whilst Wilton & District will want to try and claim a top ten slot after a disappointing 16th place last year.

Berth

Meanwhile, Wincanton Silver will not want to prop up the field after their relegation from the Third Section as they look to gain a finals qualification berth for the first time since 2008.
---
Who will win?

With such a large list of well-matched bands, this is perhaps one of the most open contests of the entire 2011 regional championships.

However a few bands may well be fancying their chances more than most, with AW Parker on particularly impressive form. Look out too for Hatherleigh, Shanklin and Wight Brass, with New Forest Brass and Totnes in the mix too. Tiverton Town could well top the lot though as our dark horse.

4BR Prediction:

1. AW Parker (Drybrook)
2. Hatherleigh
3. Shanklin Town
4. Wight Brass
5. New Forest Brass
6. Totnes

Dark Horse: Tiverton Town
---
Andover Town
Conductor: S. Large

Last 14 Years:
Debut
---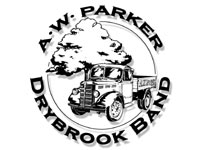 AW Parker (Drybrook)
Conductor: Kevin White

Last 14 Years:
2010: 4th (K. White)
2009: 15th in Section Three (K. White) (rel)
2008: 14th (R. Phelps)
2007: 8th (K. White)
2006: 6th in Fourth Section (K. White) (prom)
2005: 3rd (K. White)
2004: 3rd (K. White)
2003: 14th (K. White)
2002: 20th (D. Ventura)
2001: DNC
2000: 12th
1999: 24th
1998: 19th
1997: 8th
---
Bideford Town
Conductor: R. Ashby

Last 14 Years:
2010: DNC
2009: 19th (R. Ashby)
2008: 14th (G. Taylor)
2007: 19th (G. Taylor)
2006: 15th (G. Taylor)
2005: 20th (G. Taylor)
2004: DNC
2003: DNC
2002: DNC
---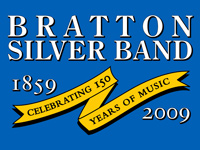 Bratton Silver
Conductor: S. Carr

Last 14 Years:
2010: 11th (M. Fricker)
2009: 14th (M. Fricker)
2008: DNC
2007: 16th (M. Winter)
2006: 11th in Third Section (M. Winter) (rel)
2005: 14th (P. Beer)
2004: 2nd in Fourth Section (M. Fricker) (prom)
2003: 5th (V. Beer)
2002: 9th (V. Beer)
2001: 10th (V. Beer)
2000: 14th
1999: 13th in Third Section (rel)
1998: 4th in Fourth Section (prom)
1997: 5th
---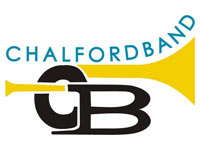 Chalford Academy Brass
Conductor: Steve Tubb

Last 14 Years:
2010: 19th (S. Tubb)
2009: 9th (S. Tubb)
2008: 7th (S. Tubb)
2007: 10th (S. Tubb)
2006: 14th (S. Tubb)
2005: 11th (S. Tubb)
2004: 16th (S. Tubb)
2003: 24th (S. Tubb)
2002: 12th (D. Witts)
2001: 20th (D. Witts)
2000: 26th
1999: DNC
1998: DNC
1997: 21st
---
Gosport Silver
Conductor: R. Sharp

Last 14 Years:
2010: DNC
2009: DNC
2008: 20th (R. Sharp)
2007: 20th (D. Jones)
2006: 25th (D. Jones)
---
Hatherleigh Silver
Conductor: David Hayward

Last 14 Years:
2010: 2nd (D. Hayward)
2009: 12th (R. Wonnacott)
2008: 17th (R. Wonnacott)
2007: 6th (A. Edwards)
2006: 8th (A. Edwards)
2005: 15th (A. Edwards)
2004: 8th (A. Edwards)
2003: 10th (A. Edwards)
2002: 14th (A. Edwards)
2001: 11th (R. Wonnacott)
2000: 18th
1999: 6th
1998: 16th in Third Section (rel)
1997: 19th
---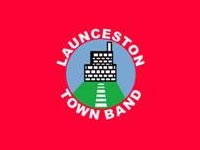 Launceston Town
Conductor: David Dobson

Last 14 Years:
2010: 10th (D. Dobson)
2009: 16th in Third Section (D. Dobson) (rel)
2008: 13th (D. Dobson)
2007: 14th (D. Dobson)
2006: 3rd (G. Lannie)
2005: 9th (G. Lannie)
2004: 14th in Second Section (W. Smith) (rel)
2003: 11th (W. Smith)
2002: 10th (J. Ware)
2001: 11th (N. Chad)
2000: 4th in Third Section (prom)
1999: 10th
1998: 3rd
1997: 7th
---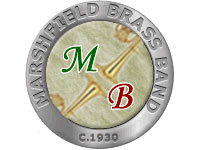 Marshfield
Conductor: D. Jones

Last 14 Years:
2010: 12th (J. Griffin)
2009: 7th (D. Jones)
2008: 18th (P. Cornford)
2007: 18th (P. Cornford)
---
Midsomer Norton & Radstock
Conductor: J. Sykes

Last 14 Years:
2010: DNC
2009: DNC
2008: DNC
2007: DNC
2006: 24th (S. Lewins)
2005: 18th (S. Lewins)
2004: DNC
2003: DNC
2002: 19th
2001: 17th
2000: 23rd
1999: 22nd
1998: DNC
1997: 18th
1996: N/K
---
New Forest Brass
Conductor: Ian Luxford

Last 14 Years:
2010: 7th (R. Stamp)
2009: 16th (I. Luxford)
2008: 9th (I. Luxford)
2007: 17th (I. Luxford)
2006: 18th (I. Luxford)
2005: 7th (I. Luxford)
2004: 19th in Third Section (Ian Luxford) (rel)
2003: 6th (Ian Luxford)
2002: 4th (J. Floyd)
2001: DNC
2000: 15th in Third Section (rel)
1999: 19th in Second Section (rel)
1998: 16th
1997: 10th
---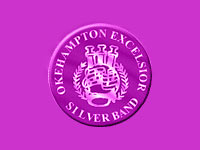 Okehampton Excelsior
Conductor: Des Law

Last 14 Years:
2010: 13th (D. Law)
2009: DNC
2008: 19th (D. Law)
2007: 14th (D. Law)
2007: 20th (D. Law)
2005: 16th (D. Law)
2004: 15th (D. Law)
2003: 18th (D. Law)
2002: 22nd (R. Beardon)
2001: DNC
2000: DNC
1999: DNC
1998: DNC
1997: DNC
1996: N/K
---
Porthleven Town
Conductor: F. E. Ralph

Last 14 Years:
2010: 17th (E. Ralph)
2009: 15th (E. Ralph)
2008: 16th (E. Ralph)
2007: DNC
2006: 19th (S. Wearne)
2005: 9th (F. Evans)
2004: 14th (F. Evans)
2003: 20th (F. Evans)
2002: 17th (F. Evans)
2001: 12th (F. Evans)
2000: DNC
1999: DNC
1998: DNC
1997: DNC
---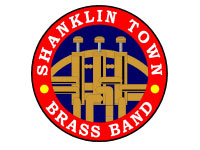 Shanklin Town Brass (IOW)
Conductor: Malcolm Lewis

Last 14 Years:
2010: 5th (M. Lewis)
2009: 8th (M. Lewis)
2008: 5th (M. Lewis)
2007: 12th (M. Lewis)
2006: 11th (M. Lewis)
2005: 6th (M. Lewis)
2004: 13th (M. Lewis)
2003: 11th (M. Lewis)
2002: 15th (M. Lewis)
2001: DNC
2000: DNC
1999: DNC
1998: DNC
1997: DNC
---
Swindon Brass
Conductor: Francis Cowley

Last 14 Years:
2010: 8th (F. Cowley)
2009: 13th (F. Cowley)
2008: 10th (F. Cowley)
2007: 11th (F. Cowley)
2006: 9th (F. Cowley)
2005: 2nd (F. Cowley)
2004: 4th (F. Cowley)
2003: 17th (F. Cowley)
2002: 14th in Third Section (F. Cowley) (rel)
2001: 15th (F. Cowley)
2000: 12th
1999: 17th in Second Section (rel)
1998: DNC
1997: 7th in Second Section
---
Tiverton Town
Conductor: Gilly Taylor

Last 14 Years:
2010: DNC
---
Torbay Brass
Conductor: T.J. Finingan

Last 14 Years:
2010: 15th in Third Section (T. Finnigan) (rel)
2009: 14th (M. Faro)
2008: DNC
2007: 10th (T. Naughton)
2006: 14th (H. Evans)
2005: 3rd (D. Johnson)
2004: 14th in First Section (D. Johnson) (rel)
2003: 9th (B. Buckley)
2002: Winners of Second Section (prom)
2001: 12th in First Section (rel)
2000: 13th
1999: 8th
1998: 5th
1997: 6th
---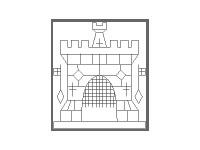 Totnes
Conductor: S. Davis

Last 14 Years:
2010: 9th (S. Young)
2009: 11th (I. Wilkinson)
2008: 3rd (I. Wilkinson)
2007: 15th in Third Section (I. Wilkinson) (rel)
2006: 8th (I. Wilkinson)
2005: DNC (rel)
2004: 13th in Second Section (S. Manley) (rel)
2003: 14th in First Section (C. Sproston) (rel)
2002: 11th (S. Davis)
2001: 7th (T. Trehern)
2000: 12th
1999: 3rd in Second Section (prom)
1998: 11th
1997: 3rd
---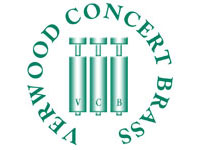 Verwood Concert B
Conductor: A. Clarke

Last 14 Years:
2010: 14th (T. Naughton)
2009: DNC
---
Wight Brass
Conductor: T. Carter

Last 14 Years:
2010: 6th (A. Ingram)
2009: DNC
---
Wilton & District Youth
Conductor: Colin Herbert

Last 14 Years:
2010: 16th (C. Herbert)
2009: 5th (C. Herbert)
2008: DNC
2007: 22nd (D. Chalk)
2006: 21st (D. Dyer)
2005: 19th (D. Chalk BEM)
2004: 9th (D. Chalk BEM)
2003: 13th (D. Chalk BEM)
2002: 8th (D. Chalk BEM)
2001: 16th (D. Chalk BEM)
2000: 21st
1999: 27th
1998: 11th
1997: 10th
---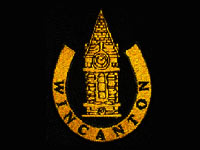 Wincanton Silver
Conductor: Brian Kelloway

Last 14 Years:
2010: 10th in Third Section (B. Kelloway) (rel)
2009: 13th (B. Kelloway)
2008: 2nd in Fourth Section (B. Kelloway) (prom)
2007: 13th (J. Sykes)
2006: 3rd (J. Sykes)
2005: 15th in Third Section (S. Chislett) (rel)
2004: 16th (B. Kelloway)
2003: 14th in Second Section (M. Winter) (rel)
2002: 16th (D. Shead)
2001: 3rd in Third Section (D. Shead) (prom)
2000: 3rd
1999: 2nd in Fourth Section (prom)
1998: 2nd
1997: 7th
---
Past Qualifiers:

2010: Test Valley Brass, Hatherleigh Silver, Downton
2009: St Breward Silver, Downton, Test Valley Brass
2008: Brunel Brass, Wincanton Silver, Totnes
2007: Pendennis Brass, St. Breward Silver, Bream Silver
2006: Verwood Concert Brass, Sidmouth Town, Wincanton Silver, Bream Silver
2005: Verwood Concert Brass, Swindon Brass, AW Parker Drybrook
2004: Pillowell Silver, Bratton Silver, Drybrook and District
2003: Hayle Town, Downton, Camborne B, Calne Silver
2002: St. Dennis, Hayle Town, Pendennis Brass
2001: Saltash Town, St. Dennis, Pendennis Brass
2000: St. Breward Silver, Portishead, Penzance Silver
1999: Lympstone South West Telecoms, Wincanton Silver, Tewkesbury
1998: Test Valley Brass, Wincanton Silver, Lympstone
1997: Lympstone, Phoenix Brass, Test Valley
1996: Pendennis Brass, N/K
1995: City of Bristol, Bideford
---
West of England bands at the Finals:

2010: 5th, 14th, 18th
2009: 1st, 13th, 15th
2008: 4th, 9th, 10th
2007: 4th, 8th, 18th
2006: 5th, 7th, 15th, 16th
2005: 6th, 13th, 19th
2004: 2nd, 10th, 15th
2003: 7th, 14th, 15th, 17th
2002: 1st, 3rd, 19th
2001: 2nd, 7th, 12th
2000: 2nd, 4th, 19th
1999: 1st, 12th, 15th
1998: 1st, 3rd, 12th