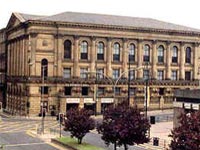 Sunday 6th March
Adjudicators: Stan Lippeatt & David Read MBE

Test Piece: Paganini Variations (Philip Wilby)

Commences: 5.00pm
Draw: 3.00pm
---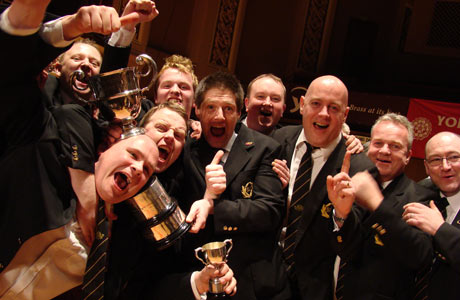 2010 champions - Brighouse & Rastrick

The climax of the Bradford weekend comes on Sunday evening – perhaps very late Sunday evening given the start time of 5.00pm and the length of 'Paganini Variations'.

Ostensibly, 12 bands will battle it out for the chance to get to London.

However, given that Brighouse & Rastrick and Rothwell are already there, and with perhaps another half dozen bankrupting the local bookies if they do a Foinavon, the attention of the neutrals will surely centre on the four or so realistically battling it out for one of the two priceless qualification places.

Yorkshire bluff

The locals may well try and kid you that all the bands are in with the same chance – but that is nothing more than good old Yorkshire bluff.

Stan Lippeatt and David Read (both right) won't take anything for granted either, but they will be acutely aware that this is a contest that has a well defined levels of competitive excellence.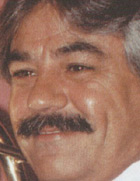 Confidence

The reigning champion, Brighouse & Rastrick will return with confidence coursing through their veins.

With David King at the helm anything is possible, and with minds free of any qualification distractions, the audience could be in for something very special – especially if the Australian can draw the same inspired playing from his charges as he did with Eikanger a couple of weeks ago in Norway.

Intensity

The same could well apply to Rothwell Temperance, although you feel they thrive on the intensity of competition more than most.

It doesn't appear to be in their nature to enjoy a free ride.

David Roberts will once again have his band thoroughly prepared as they seek to regain the title they won in 2009.

Bold, confident and drilled like a platoon of army squaddies, their competitive strength lies in test piece format competition – and it doesn't come more competitive than this.

Dyke pressure

The pressure is on Black Dyke – no doubt about it.

Two consecutive 4th places in the past two years have only been redeemed by the fact that the band had already prequalified for the Albert Hall.

If they come 4th again this time they know they may not even have that saving grace.

2010 was a luckless year though – especially here, but with the personnel changes bedded in, they won't be in any mood to leave anything to chance.

A first win since 2008 may not silence their die-hard critics, but it may quieten them down for a while.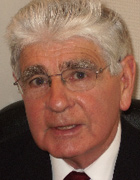 Conundrum

The Grimethorpe conundrum elicits just as many hard nosed opinions from supporters as critics alike, but there is no denying that they are still the one band that could wipe the floor with their rivals if they really hit form.

The Brass in Concert victory was a spicy reminder of their latent qualities, but they haven't shone on a test piece stage for a while now.

With an Australian trip on the horizon, there is no better time to remind the wider banding world that the competitive instincts remain razor sharp as they seek a return to the Albert Hall for the first time since 2008 and claim a first win here since 2006.

Enigma

Carlton Main has also been another Yorkshire banding enigma of late – great in claiming 2nd place last year, but strangely for a band led by Philip McCann, very non descript at the majors themselves - producing solid midfield placings at the Open, Nationals and Brass in Concert.

Bradford has brought the best out of them of late, so a third podium finish in four years is a distinct possibility.

Ambition

Hepworth's ambition to return to better contesting days is seen by the appointment of Russell Gray to lead their assault, and the Scotsman is one of the form conductors around at present.

Whether he can turn around a band that has fallen off the headline pace over the past 12 months or so is debatable, despite their fine financial return in 2010.

The odd years seem to bring the best out of a talented band, but they may need more than that to get to London once more.

Confident

Pontins Champion Marsden Silver Prize will fancy their chances of posting a third top six finish in four years if they show that Prestatyn form.

There was evidence that they are a confident test piece band at Butlins despite ending in 7th place overall.

Skelmanthorpe is another band that seems to enjoy this contest and have more than held their own under John Robert's intelligent direction since gaining promotion in 2009.

With few competitive distractions of late they should be confident of once again pushing for a top six finish.

Outsiders

Wakefield Metropolitan heads the quartet of outsiders.

The experienced Norman Law continues to lead a developing band that produced a solid midfield finish at the Senior Trophy and a top six return at Pontins.

Scalps

Drighlington meanwhile may need to take a few scalps if they are to retain their top flight status in 2012 after coming 12th last year and a disappointing 4th at the Northern Open.

Jim Davies may have his work cut out against stiff opposition.

Huge step

The two promoted bands from the First Section are making a huge step up in class with Hebden Bridge, making their top section debuts on the back of a very disappointing 17th place at the Harrogate finals and 7th at the Northern Open.

Hade Edge meanwhile returns to the top flight for the first time since 2006, with the multi talented Simon Wood once again building an emerging band.

They only managed 4th in the First Section last year and didn't hit form at Brass at the Guild Hall earlier this season either when they came 9th.
---
As for a winner?

If only we had a crystal ball?

As we said at the outset, despite what the locals, the real battle is a heady mix of local bragging rights and London qualification expectations.

Black Dyke seems determined to exorcise the demons of 2010 and should do so if they hit top form, but we opt for a totally relaxed Brighouse to produce something special.

Grimethorpe surely can't allow themselves to miss out again, whilst Rothwell may well sit back and enjoy all the desperate battles around them.

Carlton Main and Hepworth look decent bets to push their rivals close and claim a qualification place if any of them drop a clanger, whilst Marsden is our dark horse.

4BR Prediction:

1. Brighouse & Rastrick*
2. Black Dyke
3. Grimethorpe
4. Rothwell Temperance*
5. Hepworth
6. Carlton Main Frickley

*pre qualified

Dark Horse: Marsden Silver Prize
---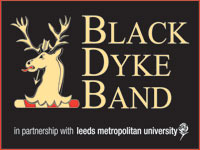 Black Dyke
Conductor: Dr. Nicholas Childs
4BR Ranking: 3

Last 14 Years:
2010: 4th (N. Childs)
2009: 4th (N. Childs)
2008: Winners (N. Childs)
2007: 3rd (N. Childs)
2006: 2nd (N. Childs)
2005: 2nd (N. Childs)
2004: 2nd (N. Childs)
2003: 13th (N. Childs)
2002: Winners (N. Childs)
2001: Winners (N. Childs)
2000: 3rd (J. Watson)
1999: 7th
1998: Winners
1997: 5th
---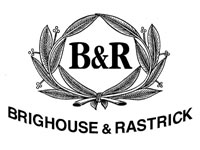 Brighouse & Rastrick
Conductor: Prof. David King
4BR Ranking: 7

Last 14 Years:
2010: Winners (D. King)
2009: 5th (G. Cutt)
2008: 5th (A. Morrison)
2007: Winners (A. Morrison)
2006: 5th (J. Gourlay)
2005: 4th (J. Gourlay)
2004: 3rd (J. Gourlay)
2003: Winners (I. McElligott)
2002: 3rd (A. Withington)
2001: 3rd (A. Withington)
2000: 5th (A. Withington)
1999: 2nd
1998: 7th
1997: Winners
---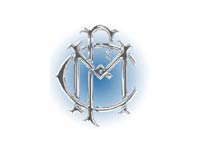 Carlton Main Frickley Colliery
Conductor: Philip McCann
4BR Ranking: 11

Last 14 Years:
2010: 2nd (P. McCann)
2009: 7th (R. Gray)
2008: 3rd (R. Gray)
2007: 4th (R. Gray)
2006: 7th (A. Ramsay)
2005: 8th (B. Grant)
2004: 8th (W. Rushworth)
2003: 10th (W. Rushworth)
2002: 9th (J. Hinckley)
2001: 10th (J. Hinckley)
2000: 10th (J. Hinckley)
1999: Winners
1998: 9th
1997: 4th
---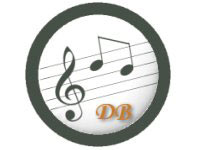 Drighlington
Conductor: Jim Davies
4BR Ranking: 184

Last 14 Years:
2010: 12th (J. Davies)
2009: 3rd in First Section (K. Belcher) (prom)
2008: 7th (K. Belcher)
2007: 13th in Championship Section (K. Belcher) (rel)
2006: Winners of First Section (S. Foster) (prom)
2005: 6th (P. Shaw)
2004: 2nd (P. Shaw)
2003: 15th Championship Section (C. Hardy) (rel)
2002: 12th (C. Hardy)
2001: 6th in First Section (A. Eastwood) (prom)
2000: 2nd (M. Bentham)
1999: 13th in Championship Section (rel)
1998: 10th
1997: 9th
---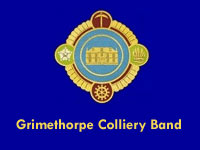 Grimethorpe Colliery
Conductor: Allan Withington
4BR Ranking: 5

Last 14 Years:
2010: 5th (A. Withington)
2009: 3rd (A. Withington)
2008: 2nd (A. Withington)
2007: 8th (A. Withington)
2006: Winners (A. Withington)
2005: Winners (R. Evans)
2004: 5th (F. Renton)
2003: 5th (J. Gourlay)
2002: 2nd (J. Gourlay)
2001: 4th (G. Cutt)
2000: 2nd (G. Cutt)
1999: DNC
1998: 3rd
1997: DNC
---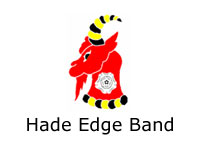 Hade Edge
Conductor: Simon Wood
4BR Ranking: 178

Last 14 Years:
2010: 4th in First Section (S. Wood) (prom)
2009: 2nd (S. Wood)
2008: 10th (S. Wood)
2007: 6th (S. Wood)
2006: 11th in Championship Section (S. Wood) (rel)
2005: 13th (S. Wood)
2004: 5th in First Section (S. Wood) (prom)
2003: 2nd (S. Wood)
2002: Winners of Second Section (S. Wood) (prom)
2001: 2nd (S. Wood)
2000: 11th (S. Wood)
1999: 9th (rel)
1998: 10th
1997: 5th
---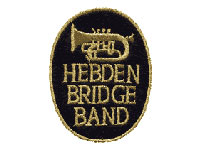 Hebden Bridge
Conductor: Kevin Wadsworth
4BR Ranking: 196

Last 14 Years:
2010: 2nd in First Section (R. Curran) (prom)
2009: 7th (D. Hadfield)
2008: 6th (D. Hadfield)
2007: 8th (Norman Law)
2006: 10th (P. Wilby)
2005: Winners of Second Section (I. Craddock) (prom)
2004: 8th (I. Craddock)
2003: Winners of Third Section (I. Craddock) (prom)
2002: Winners (I. Craddock)
2001: 10th (I. Coleman)
2000: 8th (I. Coleman)
1999: 3rd
1998: 10th
1997: 2nd in Fourth Section (prom)
---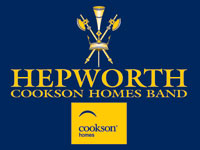 Hepworth (Cookson Homes)
Conductor: Russell Gray
4BR Ranking: 19

Last 14 Years:
2010: 7th (I. Porthouse)
2009: 2nd (I. Porthouse)
2008: 9th (M. Bentham)
2007: 2nd (M. Bentham)
2006: 6th (M. Bentham)
2005: 5th (M. Bentham)
2004: 9th (M. Bentham)
2003: 11th (M. Bentham)
2002: 5th (M. Bentham)
2001: 9th (A. Duncan)
2000: 9th (N. Law)
1999: 5th
1998: 5th in First Section (prom)
1997: 3rd
---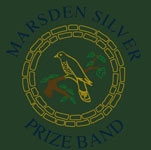 Marsden Silver Prize
Conductor: Glyn Williams
4BR Ranking: 42

Last 14 Years:
2010: 6th (G. Williams)
2009: 8th (G. Williams)
2008: 6th (G. Williams)
2007: 12th (G. Williams)
2006: 2nd in First Section (G. Willlams) (prom)
2005: 3rd (G. Williams)
2004: 6th (A. Widdop)
2003: 14th in Championship Section (A. Widdop) (rel)
2002: 15th (A. Widdop)
2001: 5th in First Section (A. Widdop) (prom)
2000: 3rd (A. Widdop)
1999: 6th in Second Section (prom)
1998: 3rd
1997: Winners of Third Section (prom)
---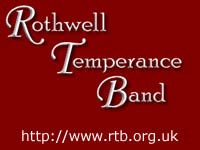 Rothwell Temperance
Conductor: David Roberts
4BR Ranking: 8

Last 14 Years:
2010: 3rd (D. Roberts)
2009: Winners (D. Roberts)
2008: 4th (D. Roberts)
2007: 7th (D. Roberts)
2006: 4th (D. Roberts)
2005: 7th (D. Roberts)
2004: 6th (D. Roberts)
2003: 4th (D. Roberts)
2002: 7th (D. Roberts)
2001: 8th (D. Roberts)
2000: 8th (D. Roberts)
1999: 3rd
1998: Winners of First Section
1997: 2nd in First Section
---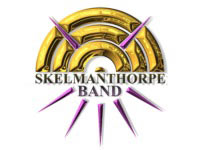 Skelmanthorpe
Conductor: John Roberts
4BR Ranking: 47

Last 14 Years:
2010: 8th (J. Roberts)
2009: 6th (J. Roberts)
2008: Winners of First Section (J. Roberts) (prom)
2007: 3rd (J. Roberts)
2006: 13th in Championship Section (A. Exely) (rel)
2005: 12th (J. Hinckley)
2004: 10th (K. Wadsworth)
2003: 7th (K. Wadsworth)
2002: 11th (K. Wadsworth)
2001: 5th (K. Wadsworth)
2000: 11th (S. Fawcett)
1999: 3rd in First Section (prom)
1998: 4th in First Section
1997: 6th in First Section
---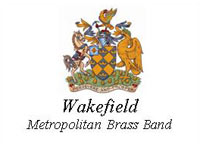 Wakefield Metropolitan
Conductor: Norman Law
4BR Ranking: 111

Last 14 Years:
2010: 9th (N. Law)
2009: Winners of First Section (N. Law) (prom)
2008: 3rd (N. Law)
2007: Winners of Second Section (R. Gray) (prom)
2006: 3rd (R. Gray)
2005: 12th in First Section (R. Gray) (rel)
2004: 9th (B. Dyson)
2003: 5th (B. Dyson)
2002: Winners of First Section (B. Dyson)
2001: 11th (B. Dyson)
2000: 9th (B. Dyson)
1999: 5th
1998: Winners of Second Section (prom)
1997: 4th
---
Past Qualifiers:

2010: Brighouse & Rastrick, Carlton Main Frickley, Rothwell Temperance*, Black Dyke*
2009: Rothwell Temperance, Hepworth (Cookson Homes), Black Dyke*, Carlton Main
2008: Black Dyke*, Grimethorpe Colliery*, Carlton Main, Rothwell Temperance
2007: Brighouse & Rastrick, Hepworth (Lanson Homes), Black Dyke*, Grimethorpe Colliery*, YBS*
2006: Grimethorpe Colliery*, Black Dyke*, YBS, Rothwell Temperance
2005: Grimethorpe Colliery, Black Dyke*, YBS*, Brighouse and Rastrick
2004: Yorkshire Building Society, Black Dyke*, Brighouse and Rastrick*
2003: Brighouse and Rastrick, Asda Stocksbridge, Black Dyke*
2002: Black Dyke*, Grimethorpe, Brighouse and Rastrick, YBS*
2001: Black Dyke, YBS, Brighouse and Rastrick*
2000: YBS, Grimethorpe Colliery, Brighouse and Rastrick*
1999: Carlton Main, Rothwell Temperance, Brighouse and Rastrick*, YBS*
1998: Black Dyke, YBS, Brighouse and Rastrick*
1997: Brighouse and Rastrick, Wallace Arnold Rothwell, Grimethorpe*
1996: Grimethorpe Colliery, Brighouse and Rastrick, Black Dyke*, YBS*
1995: Brighouse and Rastrick, Sellers Engineering, Black Dyke*, Brighouse and Rastrick*
1994: YBS, Black Dyke
1993: DUT Yorkshire Imperial, British Steel Dodworth, Grimethorpe Colliery*
1992: Brighouse and Rastrick, Grimethorpe Colliery
1991: Grimethorpe Colliery, Stocksbridge Engineering, IMI Yorkshire Imperial
1990: Black Dyke, Sellers Engineering, Stocksbridge Engineering
1989: Brighouse and Rastrick, Black Dyke, Grimethorpe Colliery

*Pre Qualified
---
How Yorkshire bands did in London:

2010: 1st, 4th, 8th, 10th
2009: 1st, 4th, 6th, 13th
2008: 1st, 4th, 6th, 7th
2007: 1st, 4th, 5th, 6th, 16th
2006: 1st, 2nd, 3rd, 14th
2005: 2nd, 4th, 5th, 6th
2004: 1st, 2nd, 14th
2003: 4th, 6th, 13th
2002: 3rd, 5th, 6th, 7th
2001: 1st, 3rd, 11th
2000: 4th, 10th, 17th
1999: 2nd, 6th, 8th, 17th
1998: 1st, 2nd, 5th
1997: 1st, 7th, 15th
1996: 2nd, 3rd, 5th, 6th
1995: 1st, 2nd, 4th, 7th
1994: 1st, 3rd
1993: 4th 7th, 14th