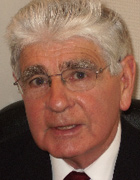 There is no doubt in my mind that the entertainment contest is the most popular form of brass band competition with audiences, but remains something of a perennial headache for participating conductors.
They must be at their wits end trying to compile a programme that they believe will suit both the listening and viewing audience in the hall, as well as the listening, and increasingly viewing adjudicator.

Big problem

I suppose the big problem is that what suits one person does not suit another.

The common denominator however, is that whatever is chosen, must be performed well.
I feel I have a responsibility to share my views on this type of contest as I, along with Peter Parkes first called for a more innovative approach to programming for these types of events at the Butlins Mineworkers Contest just a few years ago.

We can all read in a dictionary what the word innovate means; new ideas, change etc, but putting this into practise is difficult.
Past help

We do, however, have the experience of successful conductor-innovators of entertainment contests in the past to help us, and we can look back on what they brought to this type of competition at the time they were competing: Names that readily spring to mind, such as Elgar Howarth (below right), Howard Snell, Denzil Stephens and Ray Farr.
Not only were they good conductors, they were also very good arrangers, which was, of course, a great advantage to the bands they directed at the contests themselves – as their records prove.

The key was that the items they brought to the contests were works of quality.

All of them understood that they did not have to make their bands step out of their musical comfort zone, but were still able to bring something that was fresh and innovative.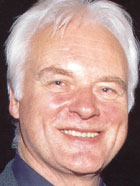 Inventive

All used an inventive palette of brass band textures and colours, as well as increasing the importance of the role of percussion, and their arrangements (as well as many original works) were appreciated both by an increasingly knowledgeable audience and experienced brass band adjudicators.
From the top of my head I can remember such light items as 'Pop goes the Post Horn', 'Pell Mel', 'Barney's Tune', 'Cops and Robbers', 'Chinese Takeaway', 'The Clock With the Dresden Figures', 'Copa Cabana' and 'Toccata in D Minor'.
Importantly, the humour was subtle and mostly written into the music. They also introduced more serious works such as 'The Firebird Suite', and 'Procession to the Minster' amongst others. The list goes on and on.

Balance and mixture

Whatever is chosen to play, the balance and mixture of a modern brass band entertainment programme is vital.

It would be bad planning if a band played two or three loud numbers one after the other, or two or three soft items consecutively.
I must say, that this does not usually happen, but contrast both in the music played and dynamic range is so important, both to the audience and adjudicators.

If the music cannot be found in the band's own library, I'm sure that there are enough good young composers and arrangers around today to contribute good quality arrangements and even original works to programming.
Of course, some do.
Interesting and well played

I remember at the Butlins Contest, Peter Parkes and myself placed Wingates and Tongwynlais high in the entertainment section of the two-legged event because their programmes were interesting as well as being well played.
Wingates included a work entitled 'Wicked' by a young composer in the band, Lucy Pankhurst (right), which brought new and fresh sounds to the audience's ears.

There was also a movement from the European test piece 'Extreme Makeover' (complete with bottles) - an inspired choice and good music too.
Tongwynlais meanwhile delivered an interesting programme also showcasing fresh ideas – notably a virtuoso percussion solo called 'Kopanista', played by the talented Gavin Pritchard. Especially written for him by the composer Andrew Baker, he delivered it quite brilliantly.
They also played another new work of his entitled, 'A Short Ride on a Brass Machine', which was bright, fresh and very different from the majority of short ensemble pieces played that day.

Enlightening experience

Since that Butlins contest I have adjudicated at Yeovil, SCABA, the Welsh Open, Bolsover and Skegness again – all important entertainment competitions, as well as sitting in the audience for many others.
It has been an enlightening experience. I honestly think that at present bands and conductors are trying to bring something different, fresh and innovative to their programmes with both the aural and visual elements of their programmes.
Perhaps it doesn't always come off, but that does not mean they are wrong to try.

Substantive

However, I also think that if a programme is crafted well there is sometimes (as in past years) room for a substantive musical work as a climax.
When I look back to my recent adjudications, I have given a first prize to a band performing the Bourgeois arrangement of 'The Sorcerer's Apprentice' as well as at the recent Butlins Contest (with Paul Norley) to a band playing an arrangement by Frank Renton of the Saint-Saens 'Organ Symphony'.
Both of these are fine works and made a brilliant climax to an entertaining programme. Crucially, they were also very well played.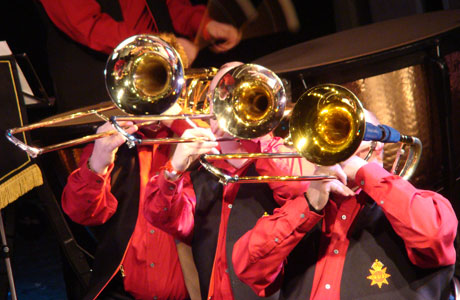 Well played - Virtuosi GUS take top spot at Butlins this year

Final analysis

In the final analysis it is always important to remember that a brass band entertainment contest is an entertaining musical competition and not a visual pantomime with accompanying music.

I sometimes wonder whether the name 'Entertainment' is in fact the best title for these types of contest. 'Brass in Concert' seems to be a better and more accurate descriptive title.
In our frantic search for 'entertainment' we could, if we are not careful, perhaps one day see a trombonist playing 'The Acrobat' on a trapeze, or 'Posthorn Gallop' being played on the back of an elephant, with the band on a revolving stage.
This is a little far fetched I know, but I think you will understand what I mean. If you really want to see that type of entertainment there is always the travelling circus!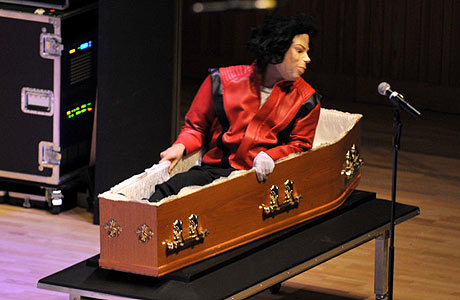 Pantomime? Fairey's at Brass in Concert in 2008

Too far away

We must always remember in our wish for innovative ideas and fresh repertoire, we should not move too far away from what we are - a brass band, with the wonderful sounds that are produced when performing at its best.
There must be a careful balance of what is perceived as entertainment and what is in fact high quality musical content.

If the successful conductors I mentioned earlier could fulfil the requirements for this type of contest with what they did, I'm sure it can be done today.
I believe that is what the adjudicators wish for, but more importantly, I also believe that the audience would appreciate it too.
David Read