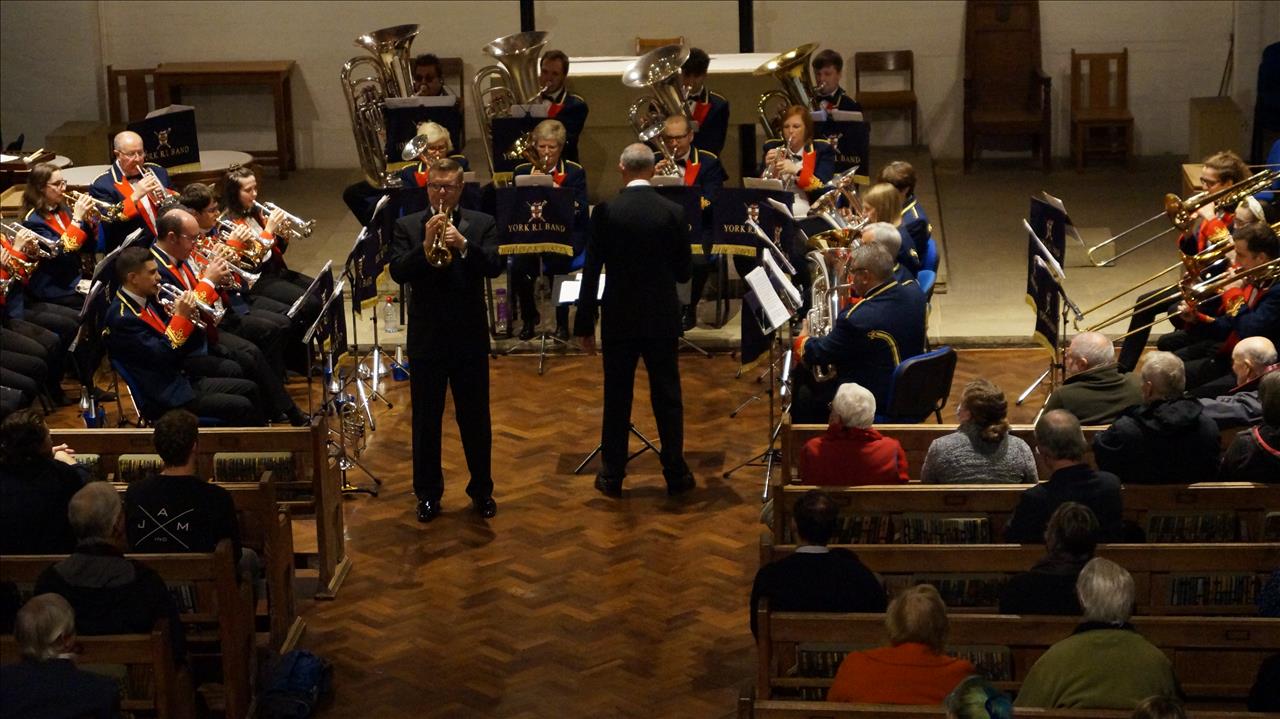 Since 2016 York Railway Institute Band has performed alongside soloists including Brett Baker, Michael Dodd, Dan Thomas and Katrina Marzella Wheeler.
Richard Marshall was scheduled to play with the band in 2020, but due to Covid-19 the concert was postponed and rescheduled to this date. It would be the Geneva Instrument artist's first solo engagement since he performed in Taiwan in February 2020.
Finest form
It was certainly well worth the wait.The Black Dyke principal cornet was in the finest of form - a refined rendition of Martin Ellerby's demanding 'Cornet Concerto' the centrepiece.
The three movements; 'Brilliante', 'Arietta' and 'Rondino' showcased the full panoply of his talents; a formidable technique enhanced by the intuitive ability to change the tonal colour to give the music an essential vocal quality. The 'Arietta' in particular was played with exquisite control, the nuanced artistry leaving the audience spellbound.
Leonard Ballantine's sublime 'Don't Doubt Him Now' again displayed innate musicality; the breath control and phrasing making an emotive connection with the audience.
Bravura swagger
In contrast the Kenny Baker showstopper 'Virtuosity' (played on trumpet), was delivered with a bravura swagger; the big band style nailed to a tee all the way to the trademark super F to finish.

The 'encore' saw Richard joined by the band's principal cornet Ollie Abbey for the classic duet 'Mac and Mort' - played with a super touch of elan; balanced and precise in execution.
In addition to Richard's solos (introduced with a lovely touch of self deprecating humour) the band featured solid renditions including 'Galaxies' by Carl Davis, Malcolm Arnold's 'Little Suite for Brass' and Gilbert Vinter's jaunty 'Portuguese Party'.
The magnificent 'Kingdom Triumphant' by Eric Ball, played with warmth and spacious musicality (with Richard joining the front row) rounded off a fine concert sprinkled with star quality.
Martyn Groves-Williams