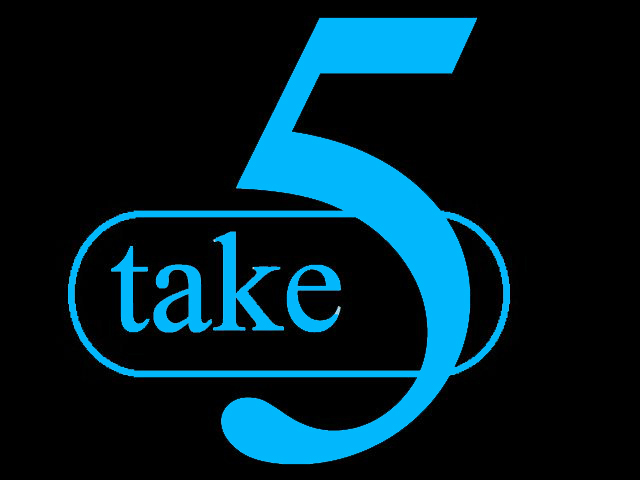 No one saw it coming. Now, everyone hopes to see the back of it.
2020 held the promise of so much; from the European Championships in Palanga to a final pre-Brexit round of musical European cooperation with Edward Gregson's 'The World Rejoicing' at the British Open followed by encores in the Netherlands, Switzerland, Belgium and Norway.
Hopefully the work will now have a long overdue premiere in 2021, even if it is laced with more than hint of titular irony.
With all this in mind then, here are our five highs accompanied by five lows of the past year…
---
1. High:
Ogmore Valley Silver Band
Odd to pick a performance that ended seventh out of eight in the Fourth Section at the Welsh Regional Championships back in March?
However, given what was to come, it became the most pertinent example of the determination banding was to need to get through the existential challenges posed by Covid-19.
Formed in 1893, Ogmore took to the stage with just 16 players, but with such pride and passion despite their obvious limitations and the contest's limiting, archaic rules. In the end it was a triumph every bit as meaningful as any winning performance at any contest that followed.
That display of 'not to be beaten' spirit has since been needed by bands in every part of the world.


1. Low:
West of England and North of England Regional Championships
Any debate over the rights and wrongs of holding the Area contests in Torquay and Durham in March should perhaps be best left until the full facts of official Government and health body guidance at that time is made available for future scrutiny.
Volunteers on the regional committees were stuck between an impossible rock and a hard place, with little time, limited guidance, and what many felt was unhelpful, contradictory messages from official and unofficial sources on which to base their decision making.
Looking back now, would anyone really have wanted to have been put in the position of Regional Secretaries Sue Oldfield and Tony Griffiths?
No? Didn't think so.
They needed the Wisdom of Solomon on their side - others perhaps the common sense of knowing when not to open their mouths before engaging their brains.
---
2. High:
New compositional voices
2020 held the promise of the emergence of new compositional talent – from Butlins and RNCM Festival of Brass, to the Norwegian Championships, Regionals and major events at the end of the year.
It wasn't to be, but there was still so much to enjoy from the likes of Andrew Baker, Kit Turnbull, Christopher Bond and Mike Kilmartin, let alone Jonathan Bates, Daniel Hall, Jay Richardson, Andrew Wareham, Stijn Aertgeerts, Jasper Dommett (nominated for an Ivors Award) and more.
Let's hope we are able to hear more from them and others in 2021 and beyond.

2. Low:
The value of musicians
The UK Government's approach to the financial challenges musicians (including self employed composers) faced during the Coronavirus Pandemic was nothing short of shameful.
The emergency funding of the Arts sector of the economy was a disgrace – one that showed ignorance and a lack of empathy.
When it did arrive it was heralded a "world leading" rescue package. It was nothing of the sort; pieces of opaque spin that whilst helping big institutions and National Portfolio Organisations, left freelance musicians and low paid workers to fend for themselves.
The attitude was summed up by the infamous poster of the ballet dancer next to the punch line: "Fatima's next job could be in cyber (she just doesn't know it yet)" accompanied by the patronising 'Rethink. Reskill. Reboot'.
Even more depressing was that when it came to a debate in the House of Commons about the Arts sector and how it affected communities – not one MP, from any part of the House, even mentioned brass bands.
---
3. High:
New events
The international language of brass band music making crosses borders without the need for passport checks, tariffs or masses of paperwork.
2020 found everyone in the same boat at some point in time, so it was so encouraging that on-line competitions and concert productions soon proved effective and popular.
And whilst on-line contests should not be seen as the ubiquitous panacea, it has opened the door for exploring the potential for bands to produce high quality on-line concerts, recitals series and solo and ensemble events on a regular basis.
As has been shown, there is an audience out there looking to enjoy brass band music making in a new way.


3. Low:
Traditional contests
The flip side is that Covid-19 showed us more than ever is that the future for traditional brass band contests has arguably never been so challenging.
From major events such as the European, British Open or various National Championships, to local and regional competitions; from iconic concert halls, to local schools, theatres and leisure centres.
The sombre financial reality for hard working volunteer contest organisers, faced with what will be rising cost implications of the post-Covid future, could well be impossible for some to overcome.
Exploring flexible formats based on quality rather than quantity is therefore essential – as is finding out how to attract a younger age demographic, how to increase volunteering from the bands themselves to organise and run events – and the real willingness to change them, radically if appropriate.
All this and we must be prepared to pay more to enjoy our hobby – as individuals or bands.
---
4. High:
Use of Social Media
2020 saw the brass band movement finally realise just how important and effective social media platforms are in reaching out to existing as well as new audiences.
From competitions to quiz nights, masterclasses and guest interviews to fun packed presentations and fund raising activities, a new world opened up before us all.
The best were brilliant. Even those giving it a first go showed that just about every band has someone in their ranks with social media understanding that could be every bit as important in future as the next MD to conduct them…

4. Low:
Use of Social Media
Whilst understanding the benefits social media platforms brought, so too were its less savoury aspects.
What 2020 showed was that there was an essential need to understand some basic tenants of copyright law, as well as in more extreme cases, such when people decided to comment on band results, personalities or organisations, just what the law of libel entailed.
The past year has had more than its fair share of moments when some sailed a bit too close to the line – and in some cases took a leap over it.
It is well known that the legal profession is already looking ever more closely at the internet for easy picking cases to sink its expensive fee structures into. We all need to bear that in mind before pushing the 'send' button in 2021.
---
5. High:
Exploring a new landscape
Hopefully by Autumn 2021, the banding movement may be ready to see a return to regular full rehearsals and perhaps even some major contests.
It will though be a landscape of brass band playing that will have been irretrievably changed forever – with any preconceived ideas that we can return to pre-Covid-19 'normality', a fantasy of wishful thinking.

Those who have understood the need to change will prosper; from bands reconnecting to their local communities and investing in long term youth development, to contests that produce a musical experience that attracts new listeners and new sponsors to pay the bills whilst also raising banding's profile with the general public.
It's a daunting challenge – but by heck it could well be an exciting as well as liberating one too.

5. Low:
BBE Keynote Speech – Darren Henley OBE
Just when brass bands needed a rousing collective boost of confidence to face the challenges Covid-19 posed, Darren Henley's online keynote speech at the 2020 Brass Bands England Conference was a major disappointment.
And that was to say the least.
As we said at the time, the Arts Council Chief Executive's pre-recorded presentation ostensibly on resilience and sustainability was an 8 minute long amalgam of insipid, clichéd ridden self-help aphorisms, regurgitated statistics and sales pitch political lingua franca to please the Arts Council paymasters at the Treasury.
What was even more disappointing though was that he kept referring to "brass and silver bands" – as if he was talking about the brass band movement of the 1950s.
His tag line self help guru saying of "to get to gold you need silver and brass" summed it all up perfectly.
It was terrible.