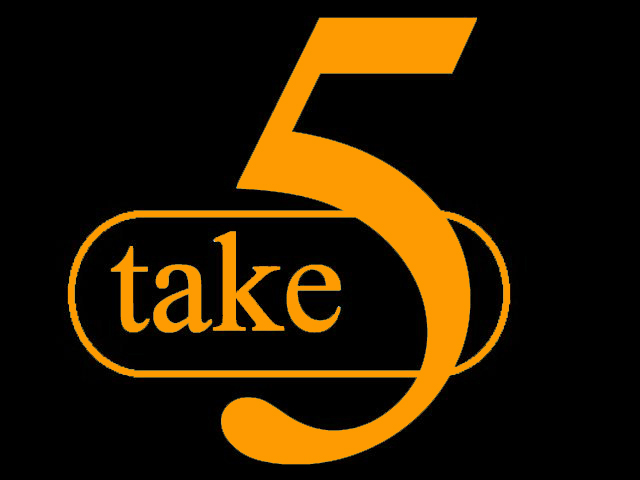 The welcome news that the first doses of the Covid-19 vaccine will soon available to the general public also marks a small step in the longer term return to mass communal events such as brass band concerts and contests.
Looking at five significant recordings of Eric Ball's 1950 British Open test-piece, 'Resurgam' seems tenuously appropriate then as together 'We shall rise again'.

Much has been written and researched about the work since that memorable contest premiere.
Wisdom of Solomon
The inspiration for the tone poem is well known – the work prefaced by words from the Apocrypha 'The Wisdom of Solomon' (3:1-3) and dedicated to the memory of the composer's sister in law, Elsa.
'The souls of the righteous are in the hand of God, and no torment will ever touch them'.
It has also been commercially recorded many times – over 25 and counting – although the actual winning performance from Fairey Aviation under Harry Mortimer is not one of them.


The best of me...
That's a great pity as Eric Ball thought 'HM' understood the piece and found more depth in it than anyone else - himself included. He also thought that 'Resurgam' was "the best of me" – that, and a work called 'The Eternal Presence', which in contrast has only been recorded on a handful of occasions.
These are our pick to seek out and enjoy then - and it has been a very difficult task.
All we can advise is that you search out as many as you can – it's well worth the musical experience.
In chronological order they are...
---

CWS (Manchester) Band (1960)
This is Brass!
Conductor: Alex Mortimer
Fontana Records TFL 5096
To modern sensibilities it may sound somewhat mannered and overly dramatic, but there is little doubt Alex Mortimer searched for the emotional soul of Ball's masterpiece.
It is also a very individual interpretation – thrillingly so. He revels in the shaping of the lyrical lines; each crafted to his very specific intentions, the build to the final climax played with a compelling intensity before tapering away to nothing.
The record itself also showcases one of the most remarkably symbiotic musical combinations of its time.
The MD takes obvious risks in his interpretations, and not just with 'Resurgam', but also with a fabulously operatic rendition of 'The Frogs'. His players are superbly disciplined performers – led by the vibrant brilliance of Derek Garside with a rapid-fire 'Cleopatra'.
It is a recording built around a performance of 'Resurgam' to remind you of a very particular brass banding genius.
---

Black Dyke Mills (1969)
Champions Again!
Conductors: Geoffrey Brand and Roy Newsome
Pye Records Golden Guinea Top Brass Series: GSGL 10427
Less than a decade apart, but a musical mile in separated interpretative distance.
However, as with Mortimer/CWS Manchester, this was combination fast reaching its apex - just a couple of years away for its historic 1972 'Double'.

As a result the release (also featuring 'John O'Gaunt' and 'Epic Symphony') is embedded with musical maturity.
There is a cool logic about Geoffrey Brand's approach – one that allows 'Resurgam' to be laid out without recourse to misplaced emotion: It is a clear minded, literal performance – right from the sombre opening phrase that has the simple cadence of the first line from the biblical text.
Thereafter the music flows from one section to the next building in purpose - death knocking with the firmest hand at the listener's door.

Everything about the performance is measured precisely; the build to the final climax deliberately and spaciously incremental - as is the final journey to rest.
---

The Solna Brass of Stockholm (1972)
Swedish Brass
Conductors: Eric Ball and Per Ohlsson
EMI Records for Granada Television Ltd: GRA 1004
Eric Ball once remarked that he was not sure that it was "a good idea" to conduct his own music in contests – something that held a pertinent link to 'Resurgam' in that he led CWS (Manchester) at the 1950 British Open Championship - and came fourth.
It is arguable that this performance would have troubled the judges on that day - the intonation and internal balances are a little wayward, but the interpretation itself is marked by sublime thoughtfulness and character.
The music is left to speak for itself – no needless rubato or over emphasised dramatic impulse.

It's as if the words to 'The Wisdom of Solomon' are being read from the pages of the score – nothing to embellish the heartfelt message written by a musician with a deep well of spirituality to draw upon.
In the sleeve notes Ball talks of the "serene faith" that underpins the challenges of "despair, sorrow, violence and fear", the "conflict between darkness and light".

All that and more is to be heard here on a release (there is also a premiere recording of Gordon Jacob's 'Rhapsody for Piano (three hands) and Brass Band') of significant importance.
---

Enfield Citadel Band of The Salvation Army (1984)
Kaleidoscope
Conductor: James Williams
Chandos Recordings: BBRD 1027 & SPS209CD
The original vinyl release on the Chandos label of 1984 was re-issued on CD in 2006 – both to widespread critical acclaim.

The plaudits are thoroughly deserved as James Williams was a wonderfully lucid interpreter of Eric Ball's musical intentions.
Although the LP only has one other Ball work on it (a cracking 'Clear Skies' played by Keith Hutchinson) other recordings provide ample evidence of his ability to bring the very best out of his band on a variety of the composer's multi-faceted genres.
'Resurgam' stands out like a beacon call - excellently performed by an Enfield Citadel Band that displays a rich tonality and balanced intonation.
Williams delivers it with the fervour of an eloquent sermon; the phrasing, pacing, dynamics and emphasis in a tone poem of flowing musicality that builds through sorrow and anguish to hope and resolution through episodes that are like the linked verses preached from the pulpit.
Eric Ball felt 'Resurgam' was able to be "interpreted at many levels of experience" - and this covers very nearly all of them.

To enjoy and purchase: https://wobplay.com/
---

Yorkshire Building Society
Essays for Brass – Volume Three (2000)
Conductor: David King
Polyphonic Recordings: CD QPRL202D
David King is a kindred spirit of Alex Mortimer – a brilliant, at times idiosyncratic interpreter of works both old and new, classic and contemporary.
The 'Essays for Brass' series was arguably the crowning musical achievement of his non-contesting tenure with the Yorkshire Building Society Band – with this, the third rounding off a triptych of undoubted substance and musical significance.
There is a chameleon-like quality about King's interpretation – at times as colourful and dramatic as Mortimer at others, as cool and detached as Brand.

His band is as good as any under his command – rich, supple and responsive. He asks plenty of his players and they respond in kind.
There is no sense of pastiche either; the MD keeping a flow to the episodic structures without ever deviating far from the true course of his intentions – a brilliant, fulfilling climax and touching, tender repose, like an old friend laying a wreath on a long lost relative's grave.
Something of a modern classic.
To enjoy and purchase: https://wobplay.com/
---
Previous Take 5 Articles:
A quintet of great Fireworks displays: https://www.4barsrest.com/articles/2020/1901.asp
A quintet of great Cloudcatcher Fells recordings: https://www.4barsrest.com/articles/2020/1899.asp
A quintet of great Spectrum recordings: https://www.4barsrest.com/articles/2020/1892.asp
A quintet of judges to persuade into the box: http://https://www.4barsrest.com/articles/2020/1888.asp
A quintet of composers to persuade to write for brass bands: https://www.4barsrest.com/articles/2020/1882.asp
The most underrated European Championship set-works: https://www.4barsrest.com/articles/2020/1874.asp
The most significant own-choice performances at the European Championships: https://www.4barsrest.com/articles/2020/1873.asp