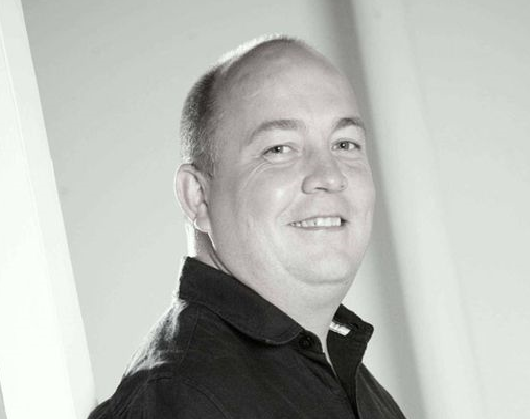 Rob Westacott has enjoyed an exceptional playing career - rising from being a humble second horn player with Pencoed Silver Band near Porthcawl in his native south Wales to become one of the banding world's elite cornet and soprano performers with the likes of Hepworth, Black Dyke, Tredegar, Grimethorpe and latterly, Brighouse & Rastrick.
Rob was also a cornet tutor for the National Children's Band of Great Britain, played with James Shepherd Versatile Brass and has become a much sought after conductor.
He joined Brighouse in 2017, but a couple of months ago announced his decision to retire from competitive playing at the end of the year – 40 years after he first started out.
---
4BR: Belated congratulations on the National Championship victory at the Royal Albert Hall. Has the band finally stopped celebrating?
Rob: Thanks. They were very special celebrations. Looking back on 2017, it was an incredible year for the band, but that win was the culmination of a great deal of hard work and inspirational leadership.

I'm sure a few Brighouse supporters raised a glass or two again on New Year's Eve though.
---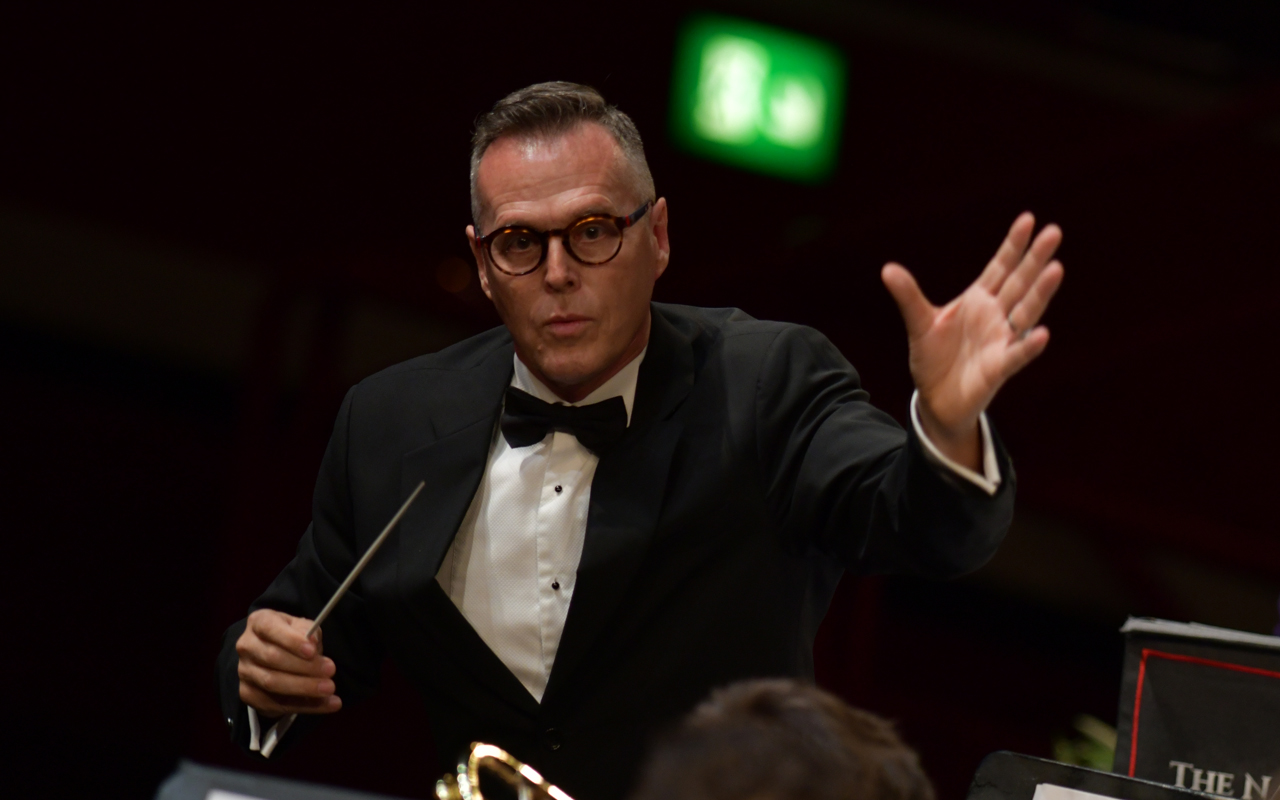 4BR: The band has been in very consistent form over the last couple of years - not just at London. Did you feel that the National victory was coming?
Rob: I've been in banding a long time now, so you can never assume anything at a contest, but there was such a buzz about the work we did under Professor King (above) on 'Gallery'.
With all the new players settled in and playing so well we were confident, especially as we also felt we were getting stronger as a band each time we took to the stage during the year. It just all came together at the Albert Hall.
---
4BR: It now also means a return to the European Championships in Montreux in 2019. Do you think the experience of Ostende in 2017 will stand you in good stead for that?
Rob: Of course. Ostende was part of that upward curve we were on in 2017 - not perfect be any means, but essential to our development due to the intensity of the two days of contesting.
It also showed me first-hand what a financial and logistical commitment it is to be able to compete at the event.
Now that I've stepped back from playing I can use my professional business experience to help the band, focussing my attentions on taking the pressure away from the players and MD - allowing them to do what I know they do best. We've already started to lay out our plans for 2019.
---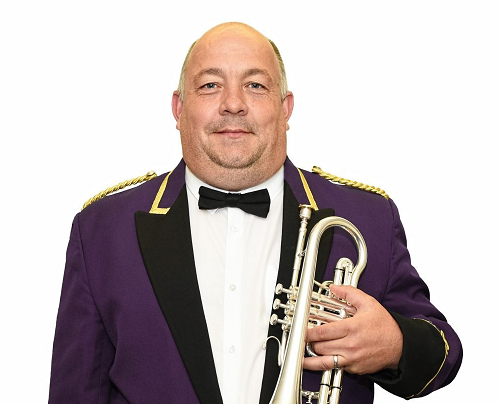 4BR: So that National success was the perfect way to end your 40 year playing career?
Rob: I couldn't have asked for a better way for things to end.
I've enjoyed every minute of playing in all the bands I've been associated with, but it does get harder the older you get and the repertoire has changed enormously since I first started playing in Wales all those years ago.

I won't miss having to practice so much!
---
4BR: Was accepting the role as Band Chairman a key part of those post-contest playing plans?
Rob: Yes. I still want to be involved in top level banding, but in a way that gave me more freedom to enjoy family life and other aspects of banding such as conducting.
It was a great honour to be asked, and with a new committee structure and the opportunity to carry on working directly with David Thornton and Prof David King in helping shape the future of the band both on and off the stage, it was also such an exciting prospect.
---
4BR: It did mean that you relinquished your role as MD at Slaithwaite, but you have recently taken on the same role with Lindley.
So have things worked out as you would have wanted?
Rob: I think so. I enjoyed a wonderful time as Slaithwaite's MD, but that commitment to Brighouse as a player meant I couldn't give them my best. They are great people and a wonderful band, and I'm sure they will carry on going from strength to strength.
Now things have settled in my new role with Brighouse & Rastrick I've been able to return to conducting with Lindley - another great bunch of hard working players. It's a good balance for me.
---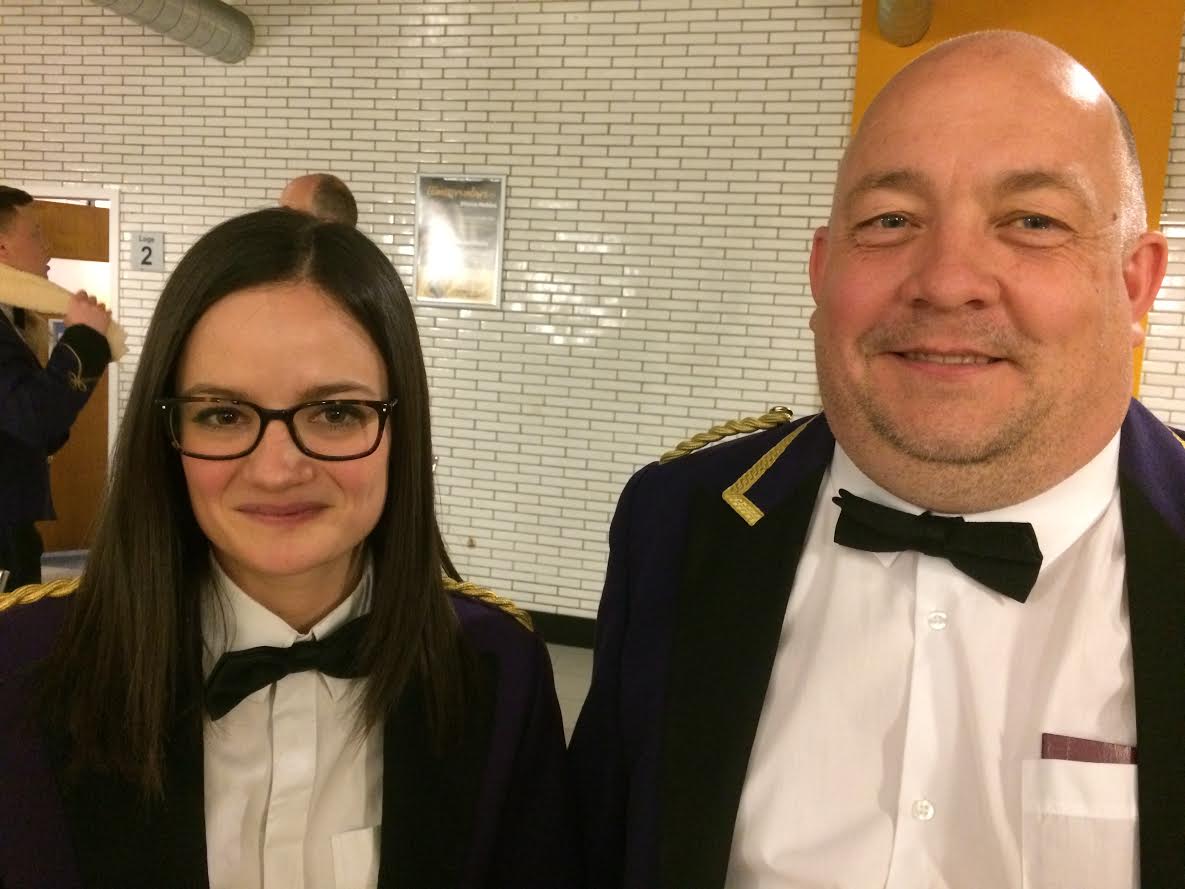 4BR: Principal Cornet Kathleen Gaspoz has made a real impression since joining earlier this year and joins a new breed of young stars in the band.
That holds great promise for Brighouse?
Rob: Absolutely. I think we all know that banding at the very top level is getting to be a young person's game, but you have to have talent too, and the players we have such as Kathleen fit the bill perfectly.
Balance is Important though, so experience is also needed.
I think we have got that at Brighouse now so that the likes of Kathleen (above), Dominic Longhurst, Ryan Watkins and others can flourish. It's great to see all the players working together though – that's the most important thing of all.

It's been great seeing how they have all developed in the past year.
---
4BR: Brighouse has never been afraid to do something a little different such as working with The Unthanks or the recent collaboration with Liza Pulman, whilst on a personal note you have been involved with Tubular Brass.
Is that something you want to see continuing with the band and yourself?
Rob: Of course. Brass bands must reach out to new audiences as well as reconnect in a new way to our traditional supporters.
We cannot stand still and hope people will come and listen to us. That's what makes something like the Tubular Brass project for instance so exciting. I've been really proud to have been a part of it.
The band maintains a high media profile thanks to our commitment to taking on new ideas. I think the recent appearances on The One Show and BBC Radio 2 with actor Simon Callow showed that brass bands can be seen as entertaining and relevant to a much wider audience.
You have to be proactive and willing to go outside your comfort zone at times to achieve that though - and we are.
---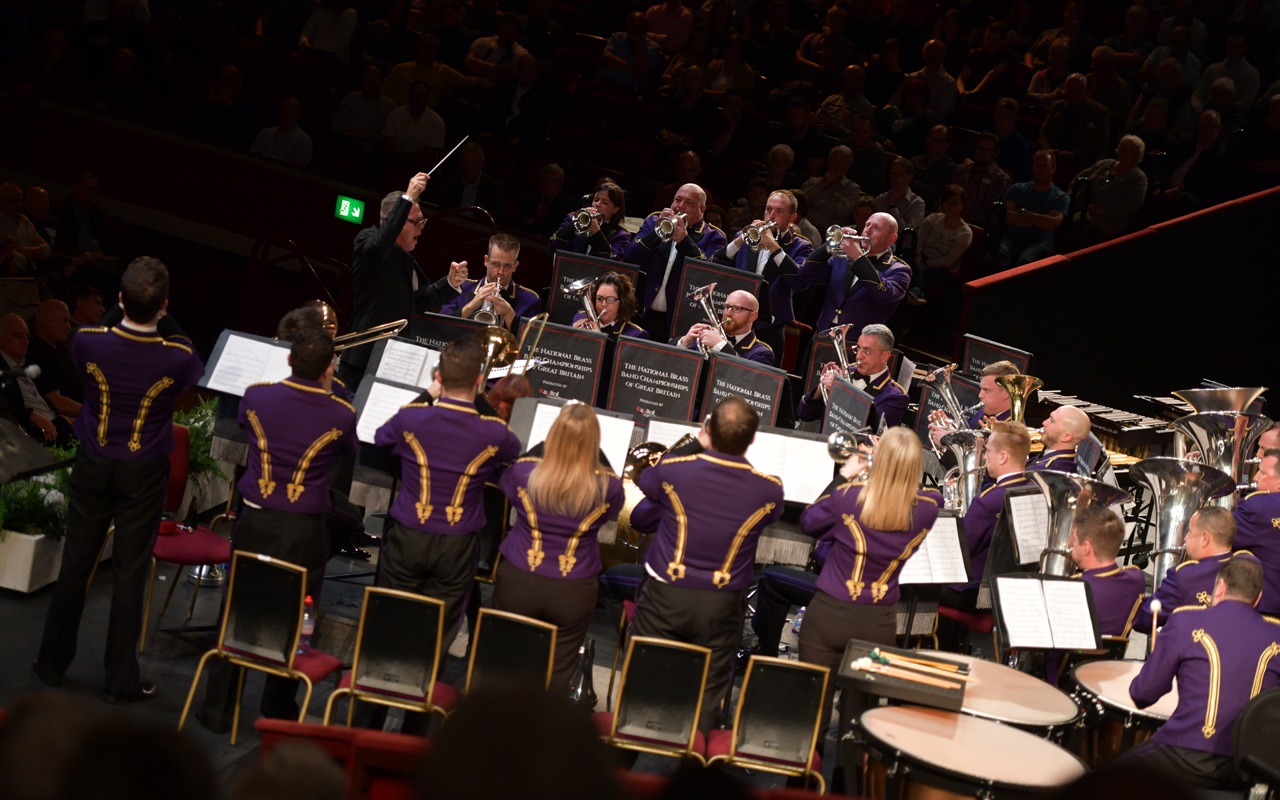 4BR: 2018 appears to be an exciting year ahead, so do you think you will get that same buzz without the prospect of playing in contests?
Rob: I'm sure of it. I think listening to Brighouse in a contest will be just as taxing on my nerves, whilst I'm really looking forward to conducting once more.
It's going to be a very busy year starting at the RNCM Brass Band Festival in January and then looking towards the Yorkshire Area and planning a number of different projects for the band.
Perhaps playing wasn't too bad after all come to think of it!