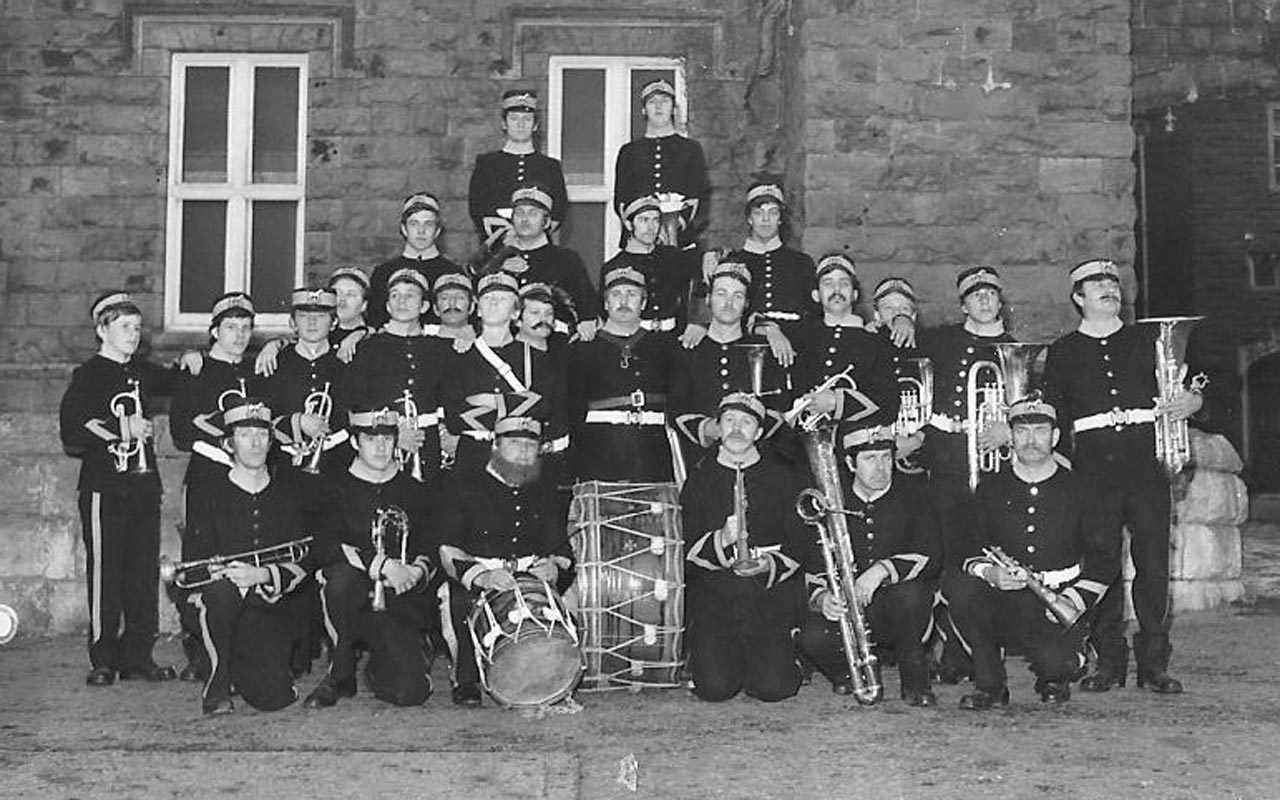 Making history come alive: Tredegar Band filmed in 1977 as the famous Cyfarthfa Band from Merthyr Tydfil
Where has all the history of the brass band movement gone?

A very small part of over 170 years of heritage and tradition is of course held at the National Brass Band Archive in Wigan, whilst over the years there have been various attempts to record the social, economic and musical impact of an unique form of amateur music making that has been enjoyed in just about every corner of the globe.

However, until now, it has been a rather piecemeal approach; from expertly researched academic publications to soft cover booklets, occasional exhibitions and local history talks to hobbyist personal collections. Sadly, it doesn't exactly add up to a substantial body of work recording a worldwide musical phenomenon.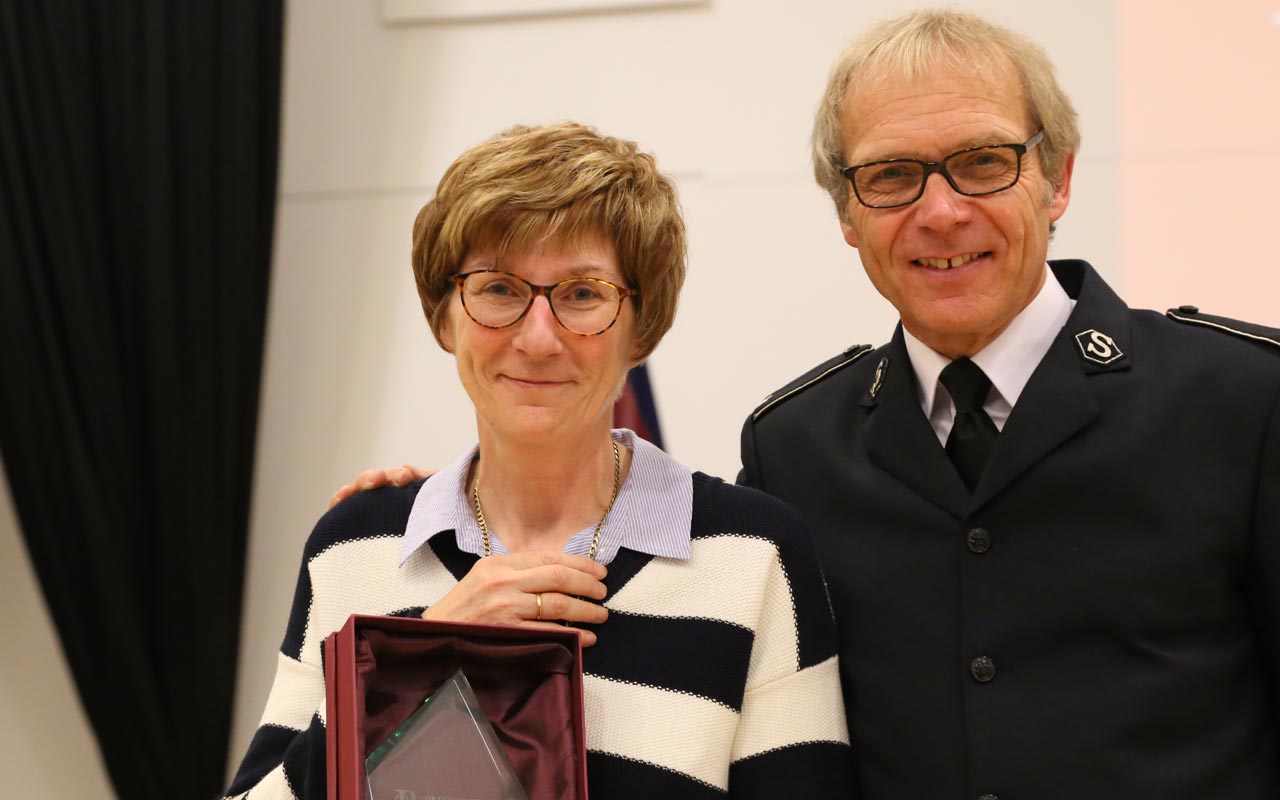 Carole has been a leading figure in securing partnerships and funding for the brass band movement
21st century preservation
Carole Hirst (ne Crompton) hopes to help change all that, by helping bands at all levels to record, preserve and celebrate their proud histories in an innovative, 21st century manner.
Carole is well known to the banding community in the UK. For many years she was a renowned baritone player with the likes of Desford Colliery and Foden's Bands, whilst in her professional career she was until very recently, the Arts Development Officer for Bolsover District Council.

In that role she helped develop one of the most successful partnerships between a local authority and the brass band movement, with long term support invested in the Bolsover Festival of Brass, Bolsover Brass Summer School and various other initiatives, such as a number of major brass band commissions and innovative collaborations to other arts genres .

Now her sights are on helping the brass band movement in the UK secure the type of funding that could at last see its history professionally curated for future generations to understand and enjoy.

So to see such a rich heritage in danger of being lost forever has given me the incentive to help get something doneCarole Hirst
Passion
"Brass banding has always been a passion of mine," she told 4BR. "So to see such a rich heritage in danger of being lost forever has given me the incentive to help get something done.

Over recent years I've been involved in a number of successful projects, such as those with Black Dyke and Foden's.

These will see their rich heritage recorded in a way that can be accessed and enjoyed in many different formats - both physical and on-line, and which place them in their correct social context. Historic manuscripts for instance will be archived professionally in specialist centres."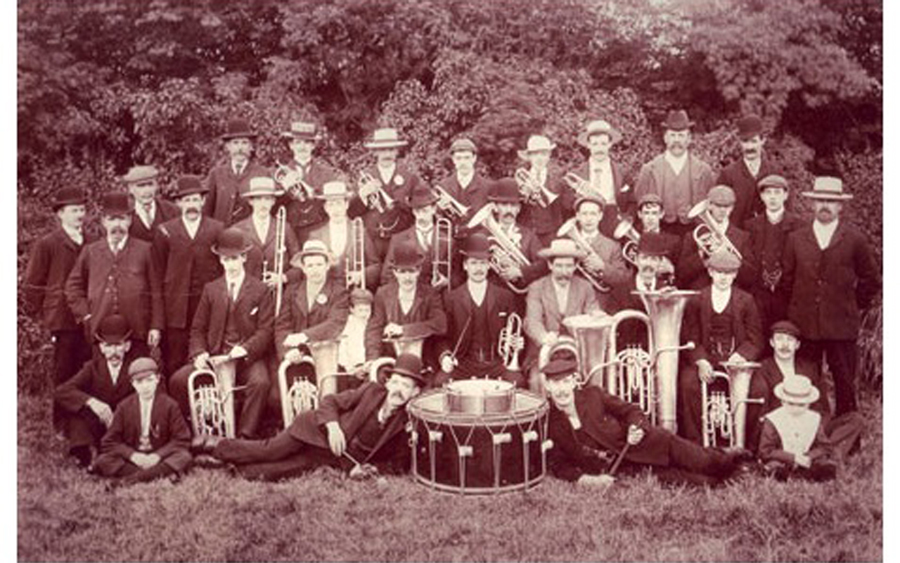 How do you preserve and celebrate a brass band's history for future generations to enjoy?
The latest organisation to benefit from her help has been Tredegar Band, who has secured substantial funding of over £25,000 towards an on-line multi-media resource interpreting their social, cultural, musical achievements over their 170 year history.
Keen to support
Carole commented: "These are a trio of major bids that will help preserve and celebrate brass band heritage and culture in three different parts of the country. The Heritage Lottery Fund is keen to support the development of projects to preserve our rich culture and heritage, but it is essential that the applications are inventive and display an understanding of linking the past to both the present and future.
Bands represent their communities and act as musical ambassadors. They have a story to tell through their music making, their artefacts and prizes, their players and supportersCarole Hirst
Bands represent their communities and act as musical ambassadors. They have a story to tell through their music making, their artefacts and prizes, their players and supporters. It's a question of being able to bring all those different strands together and make them relevant to people in the second decade of the 21st century.

If we can't, then brass bands lose their identity and purpose and quickly become a passing footnote in somebody else's history books."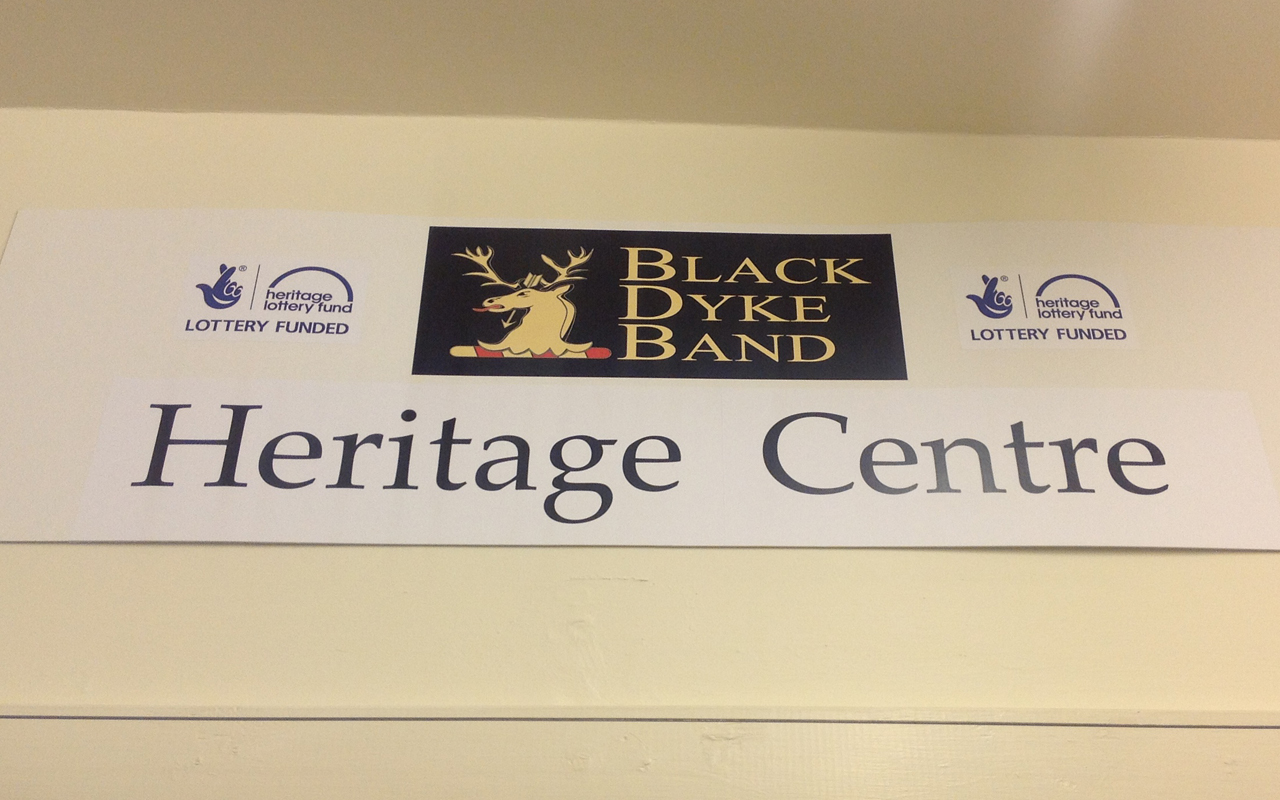 Black Dyke will soon open its Heritage Centre
Carole worked over many months to help the Black Dyke Band Heritage and Archive Project gain total funding of £94,500 to enable its vast collection of memorabilia, music and historic banding artifacts to be made accessible to the world - including their unprecedented treasure trove of original hand written manuscripts and early recordings.
It is hoped that project will be fully accessible to the public – both with its Visitor Centre at its famous Queensbury base and on-line archive later this year.

Carole helped make the pages of banding history come to life at Black Dyke
Professional help
Meanwhile, also through her expertise Foden's received £26,400 against a total cost of £35,520 for their innovative 'Heritage and Digital Project' which they hope will be completed March 2018.
These are of course just three of the most high-profile bands that Carole has helped in what can be a very complex and time consuming process - although as she told 4BR, the investment in professional help can make the difference between success and failure in what is becoming an increasingly competitive funding stream.
The history must come alive, not be stale and boring Carole Hirst
"Just because bands think they have an interesting history doesn't mean that anyone else may think so," Carole said. "The key is to project that history to the outside world in an innovative way - to make it relevant to all ages and to inspire others to become part of it.

The history must come alive, not be stale and boring. Getting others involved, from local schools and history societies to helping with improving skills of volunteers, exploring other avenues of research and making links to other groups and organisations, all play a part. You have to think about things in a much wider context."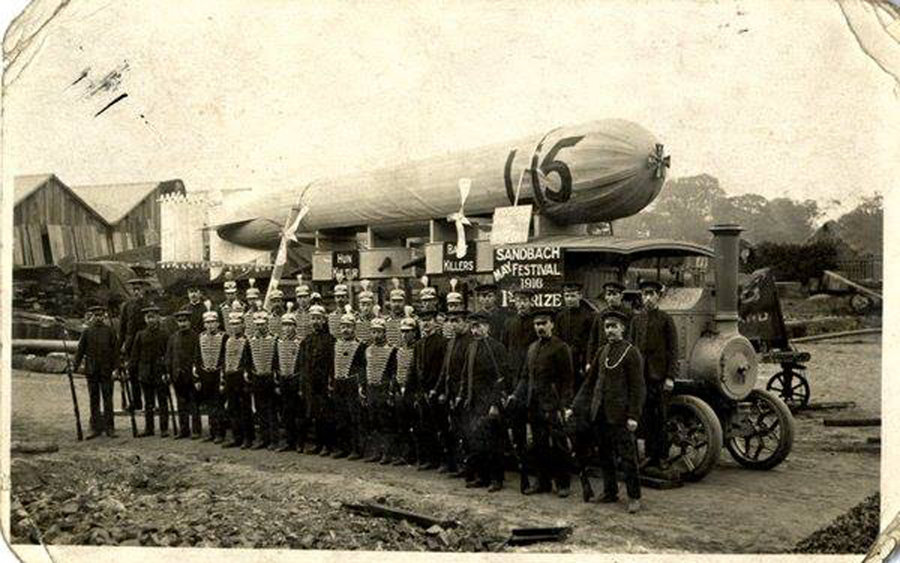 Foden's Band has benefitted from Carole's expertise in helping secure their unique heritage
Specific and monitored
Carole is also quick to point out that Heritage Lottery funding is also very specific and well-monitored, so any band that hopes it's just a question of ticking the right boxes and waiting for the money to drop into the band bank account is in for a shock.
"Anyone who thinks that this is easy money that can be used for other projects they wish to finance can think again. If you are successful then your project must be achievable and be able to be supported and developed further in the future.

A great deal of thought, time, energy and the band's own money will have to be invested. The funding isn't given for good intentions, but for concrete proposals that can be met within a strict time frame. It's also ring-fenced too - so if you have an idea it must be realistic - not a wish list."
Each project must have that stamp of inventiveness and show that it can access support of other people and organisations: Most importantly though, it has to be relevant.Carole Hirst
Securing history
So is Heritage Lottery Funding the answer to securing the history of the banding movement in the UK for future generations to enjoy? Carole for one believes it has an important part to play.
"It's certainly one important avenue of funding that can assist bands - but there may well be others that are more appropriate. The key is to seek professional advice from those who have a proven track record of success and who understand what you wish to achieve.

Each project must have that stamp of inventiveness and show that it can access support of other people and organisations: Most importantly though, it has to be relevant.

History and heritage is not all about dusty record books and display cases full of things nobody but a few people know anything about. If you can bring all those things together then your band's history comes to life."

Iwan Fox
---
If your band is interested in seeking further information about potential Heritage Lottery Fund applications, please contact Carole at: carolejcrompton@btinternet.com