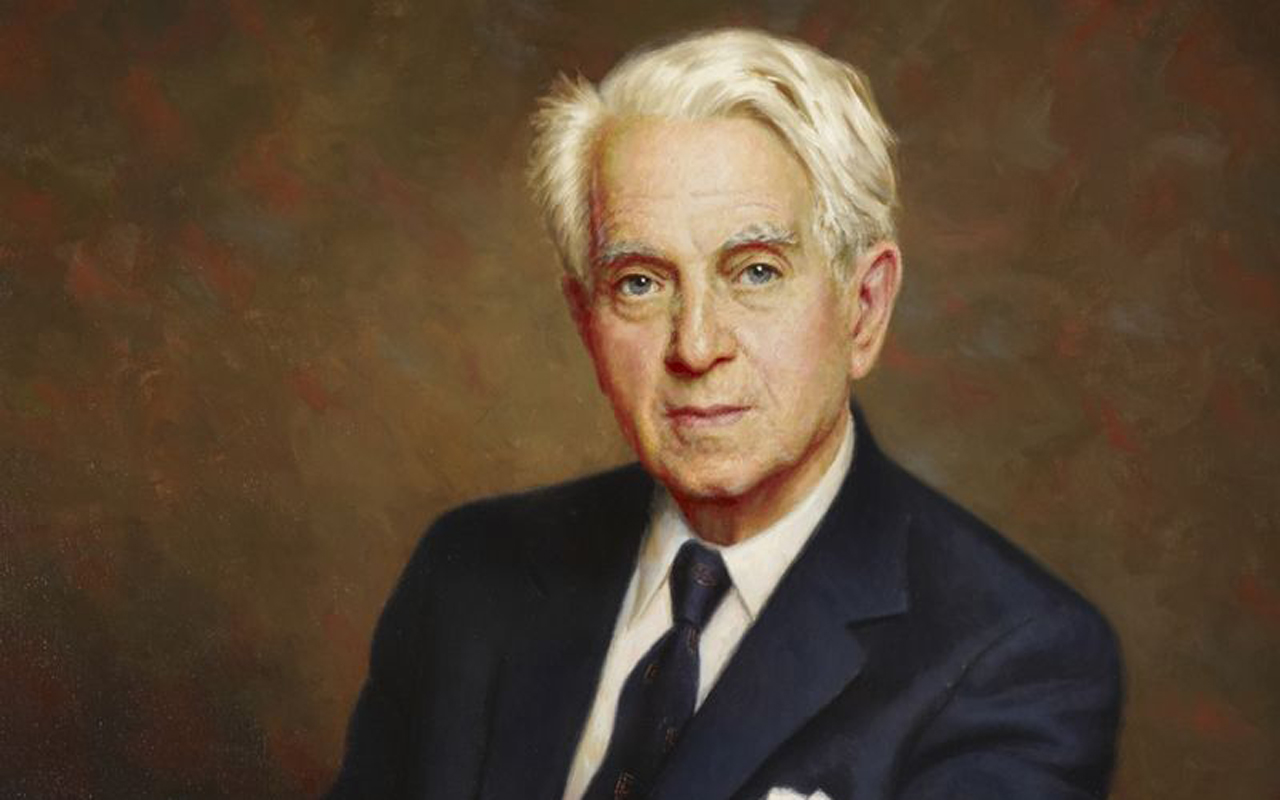 The man behind the music: Herbert Howells
'Pageantry' has been a breath of fresh air this year - although it's still been able to send a cold shiver of bemusement down the spine: The number of conductors who have simply failed to appreciate its timeless qualities of form and structure has been startling.
Black Dyke MD Prof Nicholas Childs should have invested in a premium 0800 'Pageantry Help Line' given his remarkable hat-trick of victories, whilst the Samaritans may well have been inundated by calls from some conductors contemplating a closer chat with Herbert Howells himself following their suicidal 'interpretations' of his score.
Haynes Car Manual
It's been as if some have tried the 'Haynes Car Manual' approach: Showcasing the inner details of every nut, bolt and spark plug in forensic detail but forgetting to remember what colour their car was in the process. 'Pageantry' is also fast and loud enough without adding a turbo booster and 500 watt sub-woofers in the back seat. It's like an old Rolls Royce: The engine gubbings are there to make it sound majestic, not like a high-tech Formula 1 racing car.
The experienced raft of judges this year have certainly shown that they are well aware of this - displaying a welcome unanimity in their opinions and findings (perhaps explaining in part why Prof Childs has won three times with an interpretation that hasn't changed a jot) - with respect and reverence, musical refinement and technical polish (rather than forensic analysis) the elements that have seemingly impressed most.
---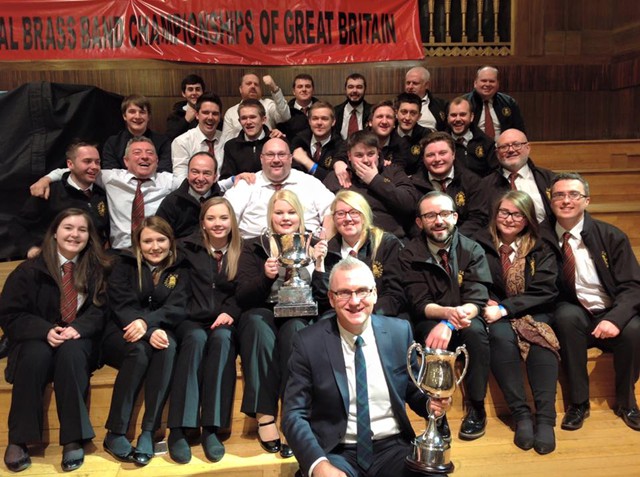 2016 Champion: Tredegar
Wales:
Although Wales only fields eight Championship Section contenders, you won't find too many punters requesting a refund because of the size of the classic 'Pageantry' portions on offer come Sunday afternoon.
That's perhaps because they are served with added side portions of 2018 European representation for the winning band, and two qualification places for London, as National Champion Cory is already booked into their Kensington B&B to defend their title.
Some people east of the Severn Bridge may think that a little disproportionally unfair, but it has become a question of less means, much, much more at this contest: Plenty for judges Derek Broadbent and Mike Kilroy, as well as a passionate audience to look forward too then.
Cory will of course be favourites to claim a 32nd Area title, although defending champion Tredegar will be looking to add a twelfth to their CV. However, both will know that 'Pageantry' offers a number of rivals more than a sporting chance of victory, let alone a qualification berth.
The in-form Welsh Open Champion Tongwynlais Temperance, the solid trio of Goodwick, Llwydcoed and Northop and the dark horses of City of Cardiff and Burry Port will all be licking their lips at the prospect of gaining a possible Albert Hall appearance come October.
4BR Prediction:
1. Cory
2. Tredegar
3. Tongwynlais Temperance
4. Goodwick
5. Llwydcoed
6. Northop
Dark Horses: City of Cardiff (Melingriffith) and Burry Port
---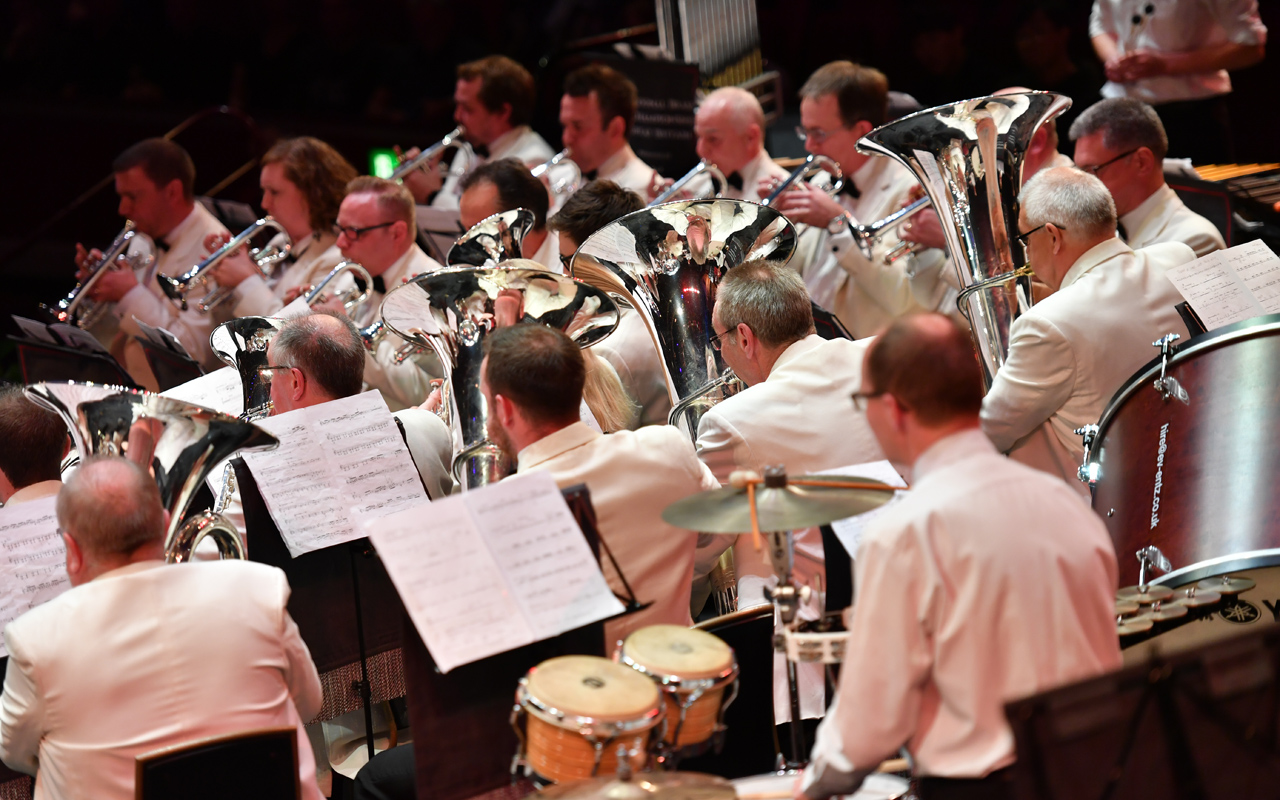 2016 Champion: Friary Guildford
London & Southern Counties:
Although cynics north of the Watford Gap may think the chances of a second band from these parts winning the National title in London would be in the Leicester City Premiership odds region of around 5,000-1, the bookies are starting to see more than a few bob being placed on regular top-ten finishes in the next few years.
2015 & 2016 Area winner Friary Guildford has been very good value for its victories and will be the favourites to make it a hat-trick this year. They are improving year in year out under Chris King, and as was shown at Butlins earlier this season, they are now a band to fear on their travels let alone in Stevenage on Sunday afternoon.
That type of imposing domination used to be the preserve of Redbridge (who won five consecutive titles between 2007 and 2011), and with a certain Jeremy Wise back at the helm, they could be set to make their first Albert Hall appearance since the last of those victories.
These two look like the even-money bets to battle it out for the title, but this is an Area that can throw up a surprise or two, so the likes of last year's runner-up Wantage, the capriciously talented Zone One Brass, East London Brass and promoted Aveley & Newham could be in with a shout alongside our dark horse of Staines Brass.
4BR Prediction:
1. Friary Guildford
2. Redbridge
3. Zone One Brass
4. East London Brass
5. Wantage Silver A
6. Aveley & Newham
Dark Horse: Staines Brass