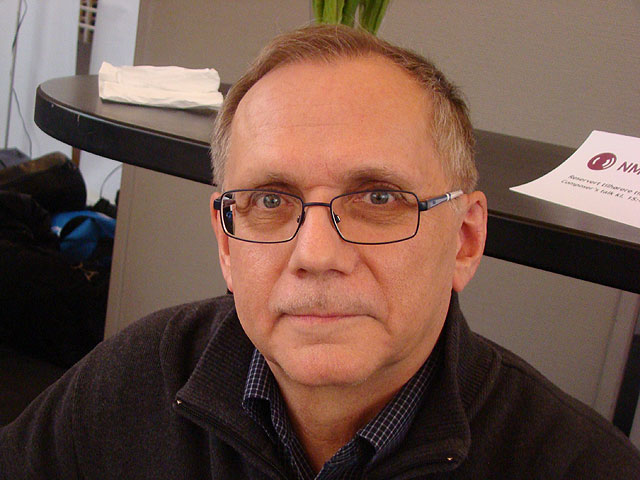 The man behind the music: Composer Philip Sparke
Philip Sparke's 'The Land of the Long White Cloud' has already provided a telling barometer reading on the realistic state of First Section banding the length and breadth of the country.
Any musical meteorologist worth their salt has been able to stick their finger in the regional air to find which way the prevailing wind has been blowing - and it hasn't been set fair. That has had nothing to do with a wonderful test-piece, which has more than done its job. It's simply because the bands (and in many cases their MDs) haven't had the skill sets to perform it well enough.
Bridging work?
What should have been an almost perfect 'bridging' work for ambitious bands with Championship aspirations has highlighted the obvious technical and musical shortcomings at this level: Technically it seems to be within everyone's grasp, but the more you delve into it the more traps are revealed. It's an ensemble work that asks soloistic demands on just about every player around the stand.
What will those in Swansea and Stevenage make of it then?
---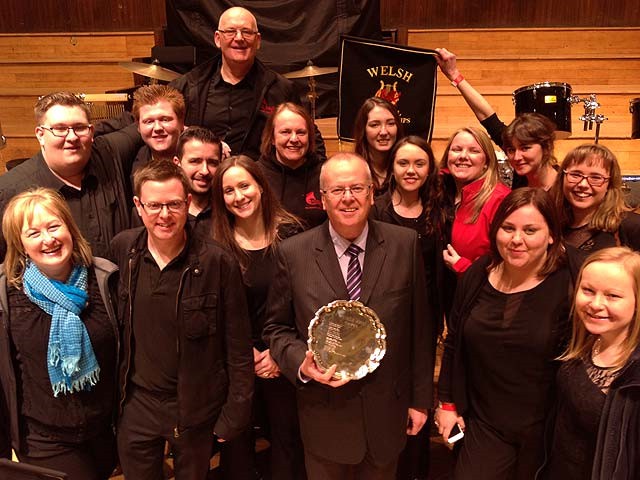 2016 Champion: City of Cardiff (Melingriffith)
Wales:
Saturday's action at the Brangwyn Hall is rounded off by what looks like a keen battle for the First Section honours.
Wales doesn't often do too well faced by a test of character from New Zealand shores, but on this occasion there may well be the prospect of at least a handful of efforts taming Philip Sparke's imposing work.
Of those, Welsh League champion Ebbw Valley may well be the band to beat as they continue to make substantive progress under the baton of Gareth Ritter. They came fifth at the National Finals last year and will be determined to return to add that title to their remarkable CV of achievements.
Who may join them is a tricky pre-contest ask, but Welsh League (Championship Section) champion Tylorstown and last year's podium finisher Llanrug could run them close, alongside the likes of Markham & District, Pontardulais and BTM. Our dark horse is Parc & Dare.
4BR Prediction:
1. Ebbw Valley
2. Llanrug
3. Tylorstown
4. Markham & District
5. Pontardulais
6. BTM
Dark Horse: Parc & Dare
---

2016 Champion: Aveley & Newham went on to claim a podium finish at the National Finals
London & Southern Counties:
Three bands will qualify from the First Section in Stevenage, where they will have to impress the strong minded duo of Roger Webster and Chris Wormald in the box.
2016 Area winner Aveley & Newham went on to claim a richly deserved podium finish at Cheltenham - the fifth year in a row that at least one qualifier has claimed a top-six finish, so hopes will be high that whoever gets through will be able to maintain that fine record.
Last year's runner-up Northfleet has now been promoted to the top flight (apologies for the earlier mistake - Editor) whilst the likes of Kidlington Concert Brass and Bedford Town enjoyed solid returns at Butlins. Hitchin and Jersey Premier Brass could be bands to watch out for once again, alongside Becontree Brass, Cawston and our dark horse of Sandhurst Silver.
4BR Prediction:
1. Kidlington Concert Brass
2. Becontree Brass
3. Hitchin
4. Bedford Town
5. Cawston
6. Jersey Premier
Dark Horse: Sandhurst Silver