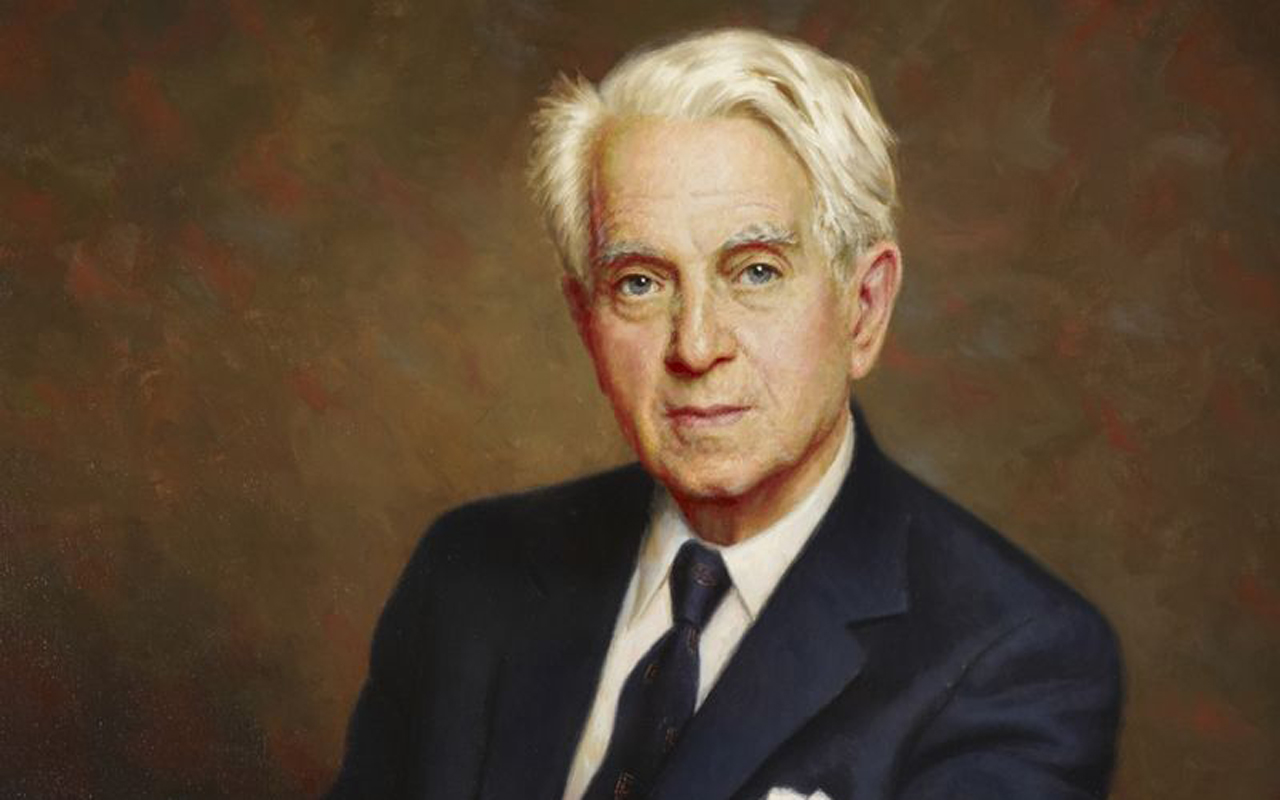 A composer of reverance
'Pageantry': No other work in the history of banding is spoken about with the same type of reverence as Herbert Howell's 1934 composition; no other gets traditionalists as misty-eyed in hazy recollection. It is like hearing about the Queen's Coronation in 1953 from those who experienced it on one of the first tiny black and white television sets in their parent's front rooms.
However, unlike many familiar icons of eras past, 'Pageantry' has been enhanced by its sense of mystique. Neither age nor populism has wearied its challenges. Like Her Majesty, it has retained a sense of respected, stately grandeur in a modern age of gaudy imitation based on excess.
Nervous disposition
That said, not too many people would have perhaps thought it might last the test of time when it was first used at the British Open in 1934, as to quote directly from the contest organisers on the day: 'Owing to the exigencies of time we are reluctantly compelled to entirely omit the 2nd movement 'Cortege' for the purposes of this contest'.
Baritone players of a nervous disposition may well have rejoiced at the news - as they did again when it was used at the Nationals at Alexander Palace in 1937 and back at Belle Vue in 1942. However, despite its enforced brevity, the great Frank Wright summed it up by stating in a 1937 article that he felt that; "…Herbert Howells' suite 'Pageantry' was a searching test-piece" that he added, "…lacks neither variety nor interest."
Writing soon after the 1937 contest Howells himself felt it was 'a difficult work', of 'quips and cracks and unexpectedness'.
20 years to fruition
Its greatness took nearly 20 years to come to fruition, as it was not until 1950 that it was heard in its entirety at the National Finals, when Foden's produced a winning performance that the composer, who was adjudicating, summed up with the written words 'Bless You'.
Thereafter, the triptych of the opening 'King's Herald', central 'Cortege' and 'Jousts' finale became the major contesting norm - '...the new normal standard for our greater brass bands' as Howells had hoped for in 1937. Nowadays, to perform it in any other way would be like asking the Archbishop of Canterbury to forgoe the ceremonial orb and sceptre and just plonk the crown on Prince Charles' head to get on with things before the next round of television adverts.
Great work
'Pageantry' remains a great work of detail and debate, style and substance, insight and inventiveness; the almost perfect combination of the elegant and the emphatic.
More pertinently, it also remains a great test piece - one that despite its age and rather unexpected contesting provenance still presents players and conductors alike with the most demanding of challenges.

It is also one that the very best bands in the North West and Yorkshire must overcome with complete musical understanding if they are to qualify for the stately splendour of the Royal Albert Hall.
---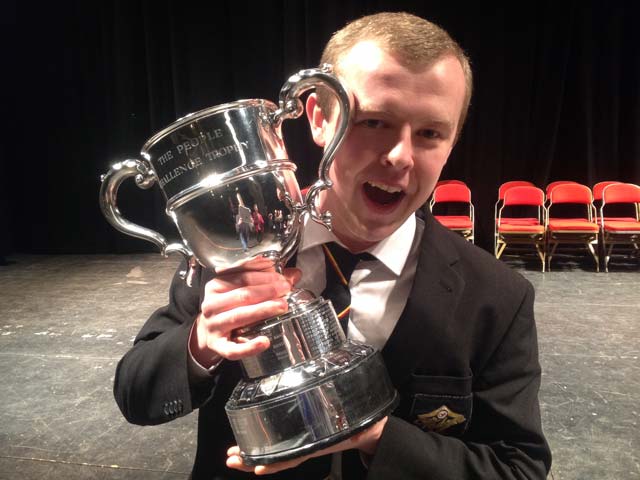 Can Foden's make it a double this year?
North West:
Twelve bands will take to the Opera House stage on Sunday afternoon (February 26th) with three qualification places on offer.
One of those has already been taken by Fairey, thanks to their fine runner-up finish at the Albert Hall last October, although they will not be resting on their laurels under Garry Cutt as they seek to regain the Area title after missing out last year to their great rivals Foden's.
They in turn will be looking to secure a record 20th Area success - and a fifth under the baton of Prof Nicholas Childs, in what also looks like being a terrific battle to secure the undisputed regional bragging rights.
However, despite the short odds on it being a knock-out between the heavyweights in the light blue and bright red jackets, neither will take anything for granted - as last year's results showed.
Wingates will certainly be determined to make a return to Kensington Gore after last year's fine runner-up finish, whilst the same will be true of Leyland who have endured no luck at all here in the past couple of years.
Ashton under Lyne, who has been hovering around the qualification places of late, could be a fancied dark horse, whilst Milnrow and Longridge have already tested the 'Pageantry' waters at Brass at the Guild.
Blackburn & Darwen and Co-operative Funeralcare North West are solid contenders, with Roberts Bakery and Diggle looking to secure their top flight credentials at the very least alongside newly promoted Vernon Building Society Poynton.
As for a winner?
A close one to call, but on a piece like 'Pageantry' you have to fancy Fairey under Garry Cutt to pip Foden's on this occasion.
If they both play to form then it leaves the one spot for the likes of Leyland - who are surely due a little bit of good contesting fortune, Ashton under Lyne, Wingates and Milnrow to scrap over, with our dark horse of Blackburn & Darwen not far behind.
4BR Prediction:
1. Fairey
2. Foden's
3. Leyland
4. Ashton under Lyne
5. Wingates
6. Milnrow
Dark Horse: Blackburn & Darwen
---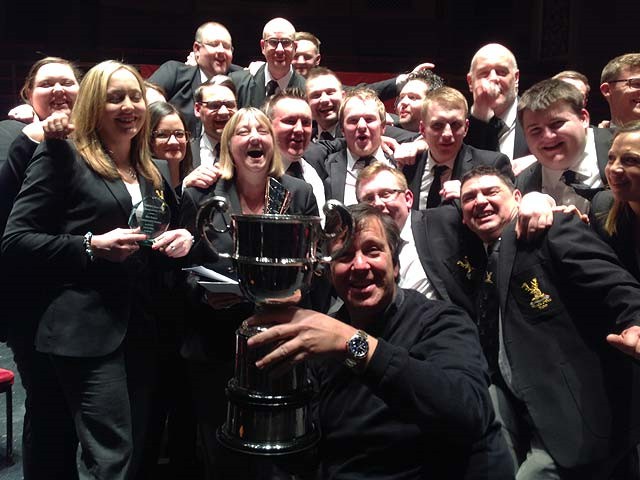 Will Black Dyke come out on top again in Huddersfield this time?
Yorkshire:
A week after the dust has settled in Blackpool, all ears will be focused on Huddersfield Town Hall on Sunday 5th March as no less than 13 Yorkshire bands seek to secure places at Kensington Gore.
There are four qualification spots on offer - with two already booked by Brighouse & Rastrick and Black Dyke - although much like the North West, there will certainly be no resting on laurels as the defending champion from Queensbury looks to send out a signal to the rest of the banding world that they are back to being the band to beat.
As always in Yorkshire there is much, much more than qualification honour at stake, so both Dyke and Brighouse (who won here in 2014) will know that even the merest inkling of relaxation could see them beaten - especially if the likes of Grimethorpe and Carlton Main are at their best.
Amazingly, Grimethorpe hasn't be crowned champion since 2006, but as their recent performance at the RNCM Festival under Philip McCann showed, they could well be ready to change that, whilst few bands perform as well at this contest than Carlton Main. They haven't been out of the top three since 2012 (and that includes two wins), so could MD Erik Janssen become the first Dutch MD to lead a band to victory here?
All that and there is the ever impressive Rothwell Temperance - surely due some qualification luck come the results, and the solid Hammonds Saltaire, whilst a resurgent Hepworth and in-form Hatfield, plus the emerging talents of Elland Silver, City of Bradford and Yorkshire Imperial Urquhart Travel will all fancy their chances to varying degrees.
And with the greatest of respect, even Strata and Chapeltown will be thinking to themselves that they could be in with a shout of a mention off the stage if things really go their way.
As for a winner?
It may be Grimethorpe's time - and if they have been able to build on the wonderful impression they made in Manchester last month they could be celebrating come Sunday night.
Black Dyke can never be under estimated and will want to re-impose their Area credentials ahead of Brighouse & Rastrick, whilst Carlton Main may just get the crucial qualification nod over Rothwell Temperance with Hammonds Saltaire and our dark horse of Hepworth close behind.
4BR Prediction:
1. Grimethorpe Colliery
2. Black Dyke
3. Brighouse & Rastrick
4. Carlton Main Frickley
5. Rothwell Temperance
6. Hammonds Saltaire
Dark Horse: Hepworth