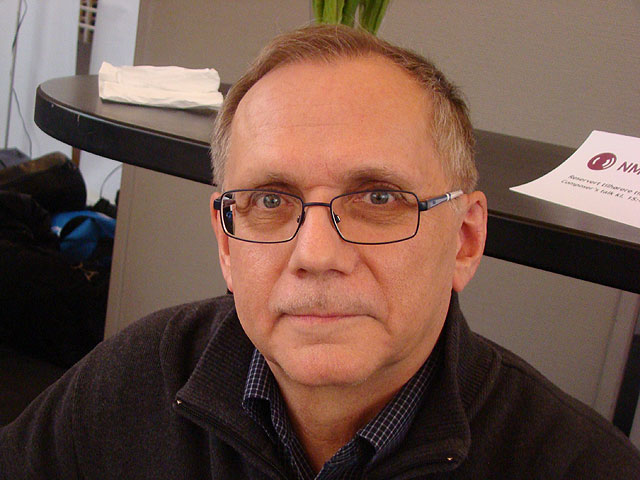 Cloudcatcher: Composer Philip Sparke
Philip Sparke's 'The Land of the Long White Cloud' is the imposing set-test for the competitors in the First Section.
Commissioned for the centenary celebrations of the 1980 New Zealand National Championships - the oldest in the world, it has since become one of his most popular and widely played works, from the European Championships to the Norwegian Nationals and just about every contest stop off in-between - with each of its seven linked sections asking much of the performers in terms of style as well as technique.
It is also a work that perfectly bridges the gap between First and Championship Section ambitions.
Evocative portrait
Like the beautiful vistas of 'Aotearoa' - the Polynesian name given to the islands, Philip Sparke created a work that paints an evocative portrait of a land of raw majesty. It is also superbly crafted with the technical flamboyance and extrovert splashes of colour balanced by the subtle shadings and tapered phrasing of the lyrical interludes. It's like a first visitor casting their eyes across a long horizon, eager to explore deeper but also wary of potential dangers.
The opening is full of rhythmic complexities ready to snap the ankles of the unwary travellers setting foot upon virgin land: Expansive yet low lying in pitch (perhaps in reference to the cloud cover of the title) it moves slowly with a dark, regal pulse, before exploding into life with a dance-like tune full of optimism and energy.
All Blacks prop
Sparke's innate skill in being able to seamlessly change mood without ever losing the flow or the development of the musical material is heard throughout - from the languid soprano solo to the dislocated meter of the vivace trombones – each linked with a deftness of touch that others employ like a hand-off from a rampaging All Blacks prop forward.
Little glimpses of later compositional development are also heard - from those hints of Ravel and Walton to what may be a tiny little homage to Gilbert Vinter's 'James Cook' (also written for a New Zealand banding celebration). The conclusion is triumphant, glorious and wickedly paced, infused with joyful poise yet unyielding dramatic passion.
---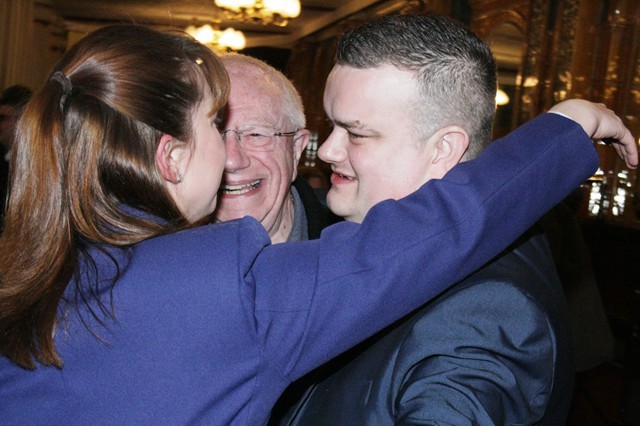 That winning feeling for VBS Poynton in 2016
North West:
13 well-matched looking bands line up in the The Arena for a 9.30am start to hopefully impress judges Paul Holland and David Roberts and gain one of the two Cheltenham qualification places on offer.
There should be plenty of high quality music making on show as there are a number of bands that should more than fancy their chances, and plenty of experienced MDs at the helm to steer through the complexities of a tricky score.
Oldham (Lees), Eccles Borough and Pemberton Old Wigan DW all enjoyed a costal outing of a slightly different kind at Skegness to varying degrees of success, with Oldham (Lees), Freckleton and Poulton le Fylde also testing the 'Aotearoa' waters at Preston.
With last year's champion VBS Poynton promoted, there should be plenty of backing for the impressive Rainford on the back of their podium finish at the Scottish Open late last year, whilst Wychavon champion Eccles Borough and the solid looking Oldham (Lees) could be nip and tuck to join them at Cheltenham.
2014 champion Freckleton is a very consistent performer at this level, whilst Mossley and Bollington Brass could well feature highly alongside our dark horse of Hasingden & Helmshore.
4BR Prediction:
1. Rainford
2. Eccles Borough
3. Oldham (Lees)
4. Freckleton
5. Mossley
6. Bollington Brass
Dark Horse: Haslingden & Helmshore
---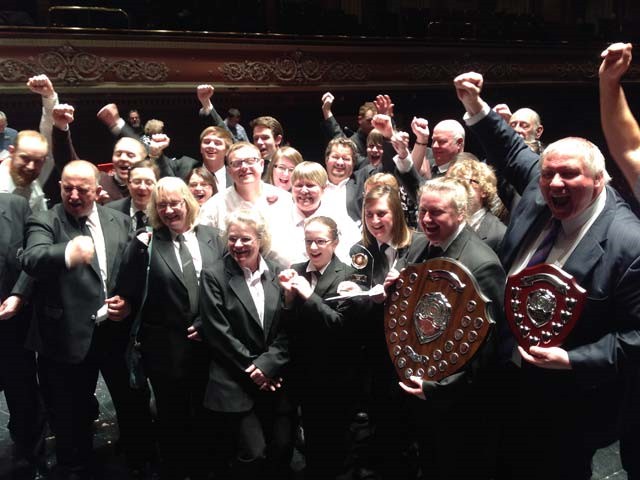 Chapeltown success in 2016
Yorkshire:
An equally well-matched field of 12 contenders will also try and claim one of the two places that David Hirst and Ewan Easton have at their disposal in Huddersfield on Saturday afternoon (March 4th).
Four of the bands made a fine impression at Butlins early in the season - headed by eventual winners Skelmanthorpe, who just pipped runner-up and 2016 Second Section National champion Stannington, with Unite the Union and Hebden Bridge also securing top-six finishes.
All four should be confident of making a mark again - as will the impressive Marsden Silver, who gave the piece a winning run-out at Brass at the Guild, whilst the likes of last year's top-six finishers Drighlington and Lindley, the promoted Old Silkstone and the experienced Cornerstone Brass are also bands to look out for.
A hard one to call, but if recent form is anything to go by we opt for Marsden Silver and Skelmanthorpe to just get the nod over Stannington and Unite the Union, with Hebden Bridge and Drighlington close on their heels alongside our dark horse of Lindley.
4BR Prediction:
1. Marsden Silver
2. Skelmanthorpe
3. Stannington
4. Unite the Union
5. Hebden Bridge
6. Drighlington
Dark Horse: Lindley