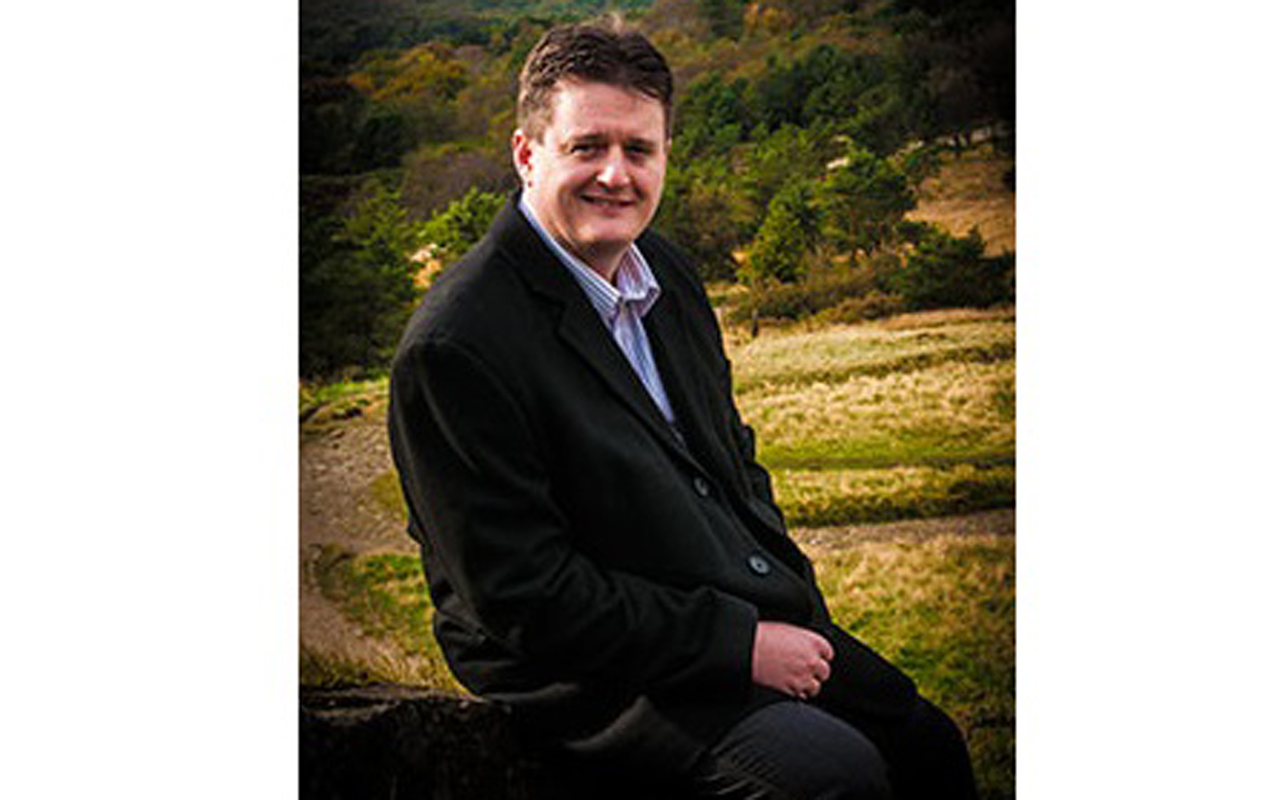 The composer - Dan Price
There is music inspired by the history and geography of lands much closer to home than New Zealand or the Middle East for the competitors in the Third Section, with Dan Price's enjoyable 'Darkwood', which was commissioned in 2012 by the Blackley Band.
Blackley lies just north of the city of Manchester, on the way to the historical co-operative centre of Rochdale, and, like many small rural hamlets of the late 17th and early 18th centuries was somewhat of a pleasant backwater until Manchester and the surrounding area became the industrialised cotton producing centre of the world.
75th anniversary
What was once a green and pleasant land became part of the great metropolis of mills and dyeworks - and it is that transformation that inspires the three movement work which was originally commissioned to help celebrate Blackley Band's 75th anniversary.
The name derives from the Anglo-Saxon Blaecleah, which means 'Darkwood' or 'Dark Clearing', with the movement, 'The Boggart' inspired by a mischievous imp who inhabits the area known as Boggart Hole Clough - 190 acres of dark, relatively natural woodland .
The music has the type of slightly malevolent quality that many composers have enjoyed exploring with the likes of elves, hobgoblins, dwarves, goblins and hobbits - all minor modulations, robust energy and occasional mean spirited dissonance.
'The House on the Hill' offers contrast and perhaps a touch of good old Christian redemption - with a lyrical portrait of the small church of St Andrew's which sits on the top of a hill in Higher Blackley.
Hymnal praise
This is such simple, effective writing that looks easy on the score, but is so difficult to play; especially as it moves seamlessly into a lilting dance, to a hymnal reprise, and then an upbeat finale - as if a vicar is looking out on pews filled by various denominations of church goers - from the melancholic Methodists to the happy-clappy Evangelicals and finally to the CoE traditionalists.
Finally we come to the rondo inspired finally - all lightness and forward thrust. Again the compound time adds an engaging pulse to the music - an almost mechanically driven celebration of Blackley Village as it is heads into the mechanical age of the Industrial Revolution and beyond in upbeat fashion.
---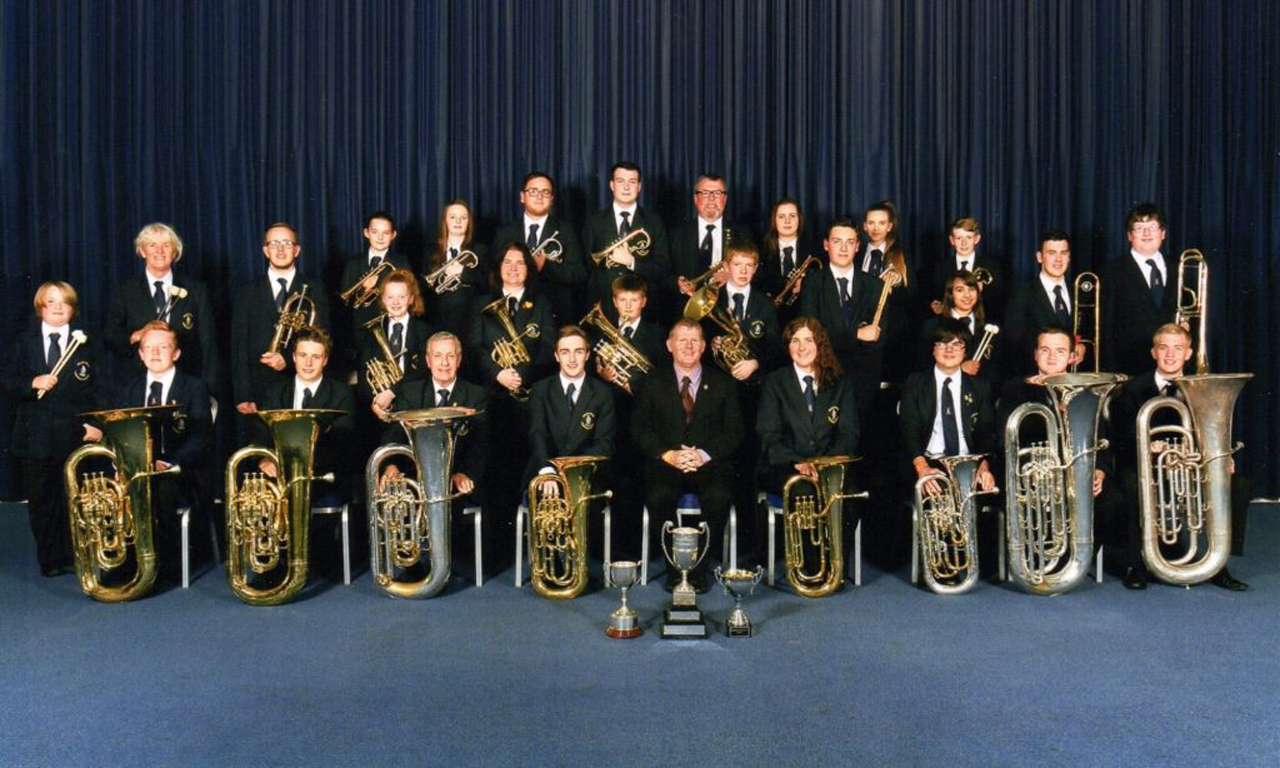 2016 champion: Valley Brass (Haydock)
North West:
There are three places on offer from adjudicators Glyn Williams and Steve Pritchard-Jones in The Arena following the completion of the First Section results on Sunday, and although there are 18 bands for them to compare and contrast, 'Darkwood' is a compact work that doesn't require huge swaths of percussion.
The region invariably sends strong contenders to Cheltenham, and this time looks to be no different, with some impressive looking bands under experienced MDs.
Recent form ds may be a guide to possible success, so Greenfield in particular will be looking to build on their fine runner-up spot at Butlins, whilst there was a very strong showing at Brass at the Guild - headed by winners Eccleston Brass who led home the likes of Pilling Jubilee Silver, Skelmersdale Prize, Farnworth & Walkden and Stacksteads.
Elsewhere it may worth looking out for the likes of Dobcross Silver and Eagley headed by the experienced duo of Grenville Moore and Chris Wormald, Hawk Green under Neil Hewson, Formby and Louise Hough and the dark horse of David Ashworth and Stalybridge Old.
4BR Prediction:
1. Eccleston Brass
2. Greenfield
3. Eagley
4. Farnworth & Walkden
5. Skelmersdale Prize
6. Dobcross Silver
Dark Horse: Stalybridge Old
---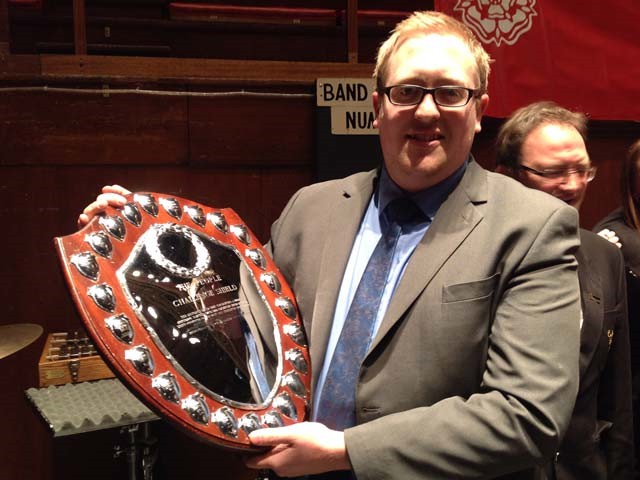 2016 champion: Crofton Silver
Yorkshire:
There are sure to be quite a few Yorkshire spies out in Blackpool on the weekend to pick up any performance pointers that tickle the fancy of adjudicator Glyn Williams. The Cory star will be back in the box in Yorkshire, so it will be interesting to hear how many MDs try to mimic the approach of their North West counterparts, or will they stay true to their own musical interpretations.
Trying to second guess an adjudicator is risky business at the best of times - and as Glyn is joined by the highly experienced Jim Davies they may be best to stick to getting the basics right first and worrying about the more fancy stuff later.
Plenty here though who can put in the solid foundation work, so it could be a close call to gain one of the two qualification places on offer.
Solid early season form came from the trio of Dodworth Colliery MW, Dronfied Genquip and Maltby Miners at Butlins, although Dinnington failed to shine, whilst BD1 certainly showed their vibrancy at Brass at the Guild where they came runner-up.
Two experienced campaigners in Kevin Wadswoth with West Yorkshire Police and William Rushworth at Barnsley Brass could help their bands make a mark, whilst at the other end of the scale Adam Whittle continues to do some cracking work with Rockingham and newly promoted Lofthouse 2000 could be a dark horse that could surprise the lot.
4BR Prediction:
1. Dronfield Genquip
2. BD1 Brass
3. Dodworth Colliery MW
4. Rockingham
5. West Yorkshire Police
6. Barnsley Brass
Dark Horse: Lofthouse 2000